Review
GameSir T4 Mini Review – Compact Yet Reasonably Comfortable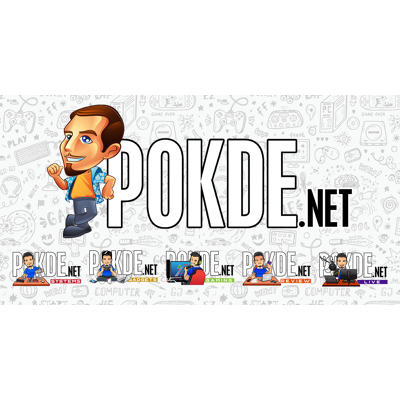 Overview
Looking for a portable wireless gamepad that is affordable without sacrificing too much on comfort? The GameSir T4 Mini might just be the one you're looking for.
Positives
+ Versatile
+ Great battery life
+ Nice balance of portability and comfort
+ RGB lighting is a nice touch
+ Adequately-sized inputs
+ Affordable
Negatives
- Input lag could be better with a dongle
- Travel distance for face buttons could be shorter
- GameSir G4 Pro might be the better buy
- No toggle switch for easier / faster connection to multiple devices
- Build quality feels too plasticky
Unboxing the GameSir T4 Mini
Unfortunately, the packaging was slightly damaged during shipment, due to the courier being a little rough, which is why it looks like in bad condition but we assure you, everything is still perfectly fine inside. With every purchase of the GameSir T4 Mini, you are expected to get the following items:
GameSir T4 Mini gamepad
USB Type-C cable
User manual
Warranty card
Appearance
The GameSir T4 Mini is a compact wireless gamepad with an Xbox-style layout. Looking from the top, you have the left analog stick on the top-left part with the D-pad below it. The right analog stick and face buttons are where you expect them to be as it's common for most gamepads.
In the center, you have the GameSir logo sandwiched between the Plus and Minus buttons. As soon as you notice the Home button, that's when you realized that it's designed more for the Nintendo Switch, but more on that later.
On top, you have find four shoulder buttons, or more accurately, two shoulder buttons and two shoulder triggers. The USB-C port can also be found in the center here. On the bottom, you can find some LED indicators.
Moving over the rear, there isn't really much to see except for the small grips protruding outwards and a sticker containing product information.
Overall, the GameSir T4 Mini is an interesting gamepad as it's small, so it's clear they wanted something compact, but also be different from the likes of the 8BitDo's non-pro gamepads. It's great if you need a gamepad to bring around but also have enough of a grip that you can play comfortably with as well. The RGB lighting is certainly a nice touch but keep in mind that it will drain the battery.
Looking for a keyboard solution for PC or console gaming that is also wireless? Check out our review of the GameSir VX2 AimSwitch by clicking right here.
Specifications
| | |
| --- | --- |
| Working Platform: | PC, Android, iOS, and Nintendo Switch |
| Connection: | Bluetooth 5.0 and USB-C |
| Six Axis Gyroscope: | Yes for Nintendo Switch |
| Vibration: | Yes, for Nintendo Switch and PC |
| Battery Capacity: | 600mAh |
| Charging Method: | USB Type-C, 5V |
| Dimensions: | 143 x 83 x 53 mm, 156g |
User Experience
Pairing
The GameSir T4 Mini is a Bluetooth gamepad that doesn't require the use of any dongles. On PC, Android, iOS, and Nintendo Switch, it's pretty straightforward as it's just a matter of using the Plus and Minus buttons to pair accordingly. Once you've discovered the gamepad, just select it and it will connect automatically. You can also use it wired via USB-C but it seems to only work for PC.
On the Nintendo Switch, it will be identified as a generic USB gamepad.
For added convenience, the GameSir T4 Mini will automatically connect to the last paired device when you power it on, so you don't have to repeat the same process over and again. I personally wished that it would remember one device per platform via a toggle switch for even better ease of use. Moreover, I wished it could be used in wired more with more than just PC but either way, I'm still happy with what it brings to the table.
Comfort
I would describe the GameSir T4 Mini as the ideal midpoint between portability and comfort. If we take the likes of the Xbox controllers, it's comfortable to use but it's bulky but if you take the 8BitDo SF30 Pro, it's very portable but not very comfortable for long hours due to a lack of grips. This one has grips but smaller, and it's good enough unless your hands are gigantic.
It's so easy to put inside jean pockets and bags, and given the fact that it's very light, it doesn't feel like your carrying around anything extra. This is especially great if you're going to a friend's place for gaming, and they need an extra controller. Just keep in mind that in this case, you would be limited to just PC gaming or on the Nintendo Switch.
As for the buttons and feedback, it's definitely nowhere close to tournament-grade peripherals as you can definitely feel the travel distance with slight tactile feedback for each button. It's ideal for casual gaming, and it works perfectly fine as there's no drifting issues for the analog sticks, but lacks precision needed for competitive gaming.
The size of all inputs are more than adequate, which is a plus point. One thing you will need to get used to is that the button layout follows the Nintendo Switch, so the A, B, X, Y positioning differs from the Xbox layout. If you're on PC, Steam lets you change the game button layout so make sure to do that to avoid confusion.
As for the shoulders, the two shoulder buttons and triggers have significantly less travel distance and not as noisy as the GameSir G4 Pro. It doesn't have enough variance to let you enjoy racing games with more control when accelerating but if that matters to you, you would likely go for a controller that will be more suited to such genres.
If there was any complaints about its build quality, it's that I wished it was built more solidly. I understand that this might come at the cost of added weight but it feels rather hollow and plasticky, and I'd rather have something that feels more rigid on hand.
Battery Life
Lastly for battery life, the GameSir T4 Mini managed to get admirable figures across all compatible platforms. To get an easier look of how the battery life is like for each platform, which I've used for at least five full charges, you can check it out below:
Android = 11 hours
Nintendo Switch = 10.5 hours
Windows PC = 11.5 hours
Average = 11 hours
These are great figures given that the GameSir T4 Mini is being powered by a measly 600mAh battery. If they ever wanted room for improvement, I would wish for it to come with bigger batteries for even longer battery life but this might affect its portability as they may have to increase the size, on top of adding more weight.
GameSir T4 Mini Verdict
The GameSir T4 Mini is a very portable, yet comfortable gamepad with good versatility. If you're looking more towards comfort and an even more versatile gamepad, the GameSir G4 Pro is the better choice. However, if portability is your priority, you will definitely be happy with this.
At the end of our GameSir T4 Mini review, I award this wireless gamepad with our Silver Pokdeward.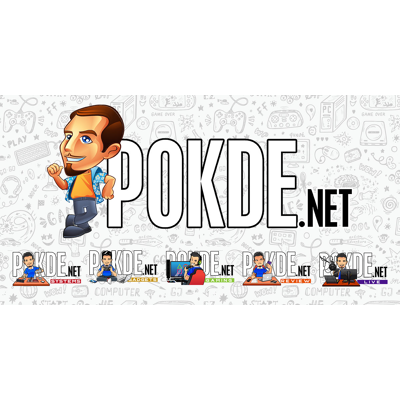 Big thanks to GameSir for sending us this product for the purposes of this review. If you're interested to purchase one via international shipping, you can also use this link.