Review
GameSir VX2 AimSwitch Review – Bringing the Best of PC Gaming to Console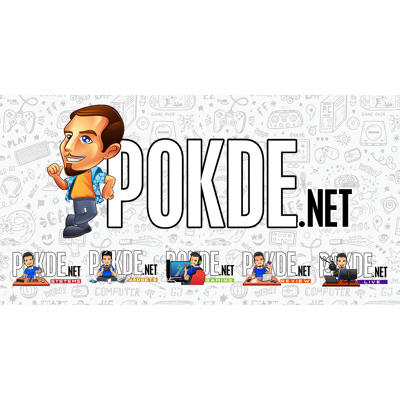 Overview
Looking to gain an edge over the competition on consoles or something to make PC gaming more convenient? The GameSir VX2 AimSwitch may just be the one for you. Is it worth your money? Let's find out.
Positives
+ Can be used on PC, PS4, Nintendo Switch, and Xbox one
+ Wireless
+ Decent battery life
+ Analog stick is a helpful addition
+ Linear switches are great for gaming
+ Good value-for-money as it comes with free gaming mouse
+ Looks great, especially with RGB lighting
+ Good build quality
+ Software is optional (GameSir G-CRUX app on Android and iOS)
Negatives
- A bigger / wider analog stick would be better
- Would be great if it had other mechanical switch options
- Battery life could be further improved
- Layout will require a bit of time to get used to
Unboxing the GameSir VX2 AimSwitch
With every purchase of the GameSir VX2 AimSwitch, you are expected to get the following items:
GameSir VX2 AimSwitch Gaming Keypad
Wireless receiver
GameSir GM400 Gaming Mouse
USB Type-C cable
User manual and warranty guide
Appearance
The GameSir VX2 Aimswitch is a one-handed gaming keyboard. Imagine cutting a TKL keyboard in half, and that's basically what a one-handed keyboard is. It's not the first time we've seen such a product as Razer has their Tartarus. However, this is the first time we've seen a wireless one-handed gaming keyboard.
As you can see, it doesn't have an enter key nor does it have a backspace key. It does have an escape key, F1 to F5, Tab, Caps Lock, Left Shift, Ctrl, Fn, Alt, spacebar, and the QWERTY keyboard with the three rows ending at T, G, and B. Interestingly, there is an M key, which would be situated two keys to the right of B on a regular keyboard.
Instead, this one is right beside the spacebar. The reason for this is because the M key is typically used to view in-game maps. It's worth noting that this does have RGB lighting, which is a great addition to improve aesthetics. There is a small analog stick right below the M key, as well as a small space for your lower palm / wrist to rest on. Above the F keys, you have LED indicators to show battery and connection status.
On the left side, you have a power switch and a USB-C port for charging. On the right side, you have a USB-A port which can be used to plug in a USB gaming mouse.
Looking at the bottom, you have five rubber feet which is designed to keep the GameSir VX2 AimSwitch from moving around on the surface. You also have some basic product description written on the back here.
The GameSir VX2 AimSwitch comes with a GameSir GM400 gaming mouse. Its design is reminiscent of the Cooler Master MM710 with its holes. It's rather light, has a DPI switcher, two extra buttons on the left side, and three mouse feet for easier glide. It also has RGB lighting which you can customize together the AimSwitch.
Overall, the GameSir VX2 AimSwitch is an attractive package with great aesthetics and practical design choice. Given the rarity of wireless one-handed keyboards and the utilization of USB Type-C, it makes for a more appealing product. The fact that they included a gaming mouse, and a decent quality one at that, the value-for-money proposition is looking pretty solid.
Specifications
Switches
TTC Red
Durability
50 million keystrokes
Polling Rate
1000Hz
RGB
Yes
Connectivity
Wired
USB-C
Wireless
2nd Gen Agility X 2.4GHz wireless
Battery
3,600 mAh rechargeable Lithium
Material
Aluminium Alloy and ABS Plastic
Dimensions
679.96 x 462.03 x 141.9 mm
Weight
535.24g
Compatibility
PS4, Xbox One, Nintendo Switch, PC
User Experience
The GameSir VX2 AimSwitch is a wireless one-handed gaming keyboard. You get a wireless receiver and it charges via USB-C. The way to start using it will differ based on what gaming machine are you connecting it to, but it's not overly complicated.
On PC, it's very straightforward as you simply need to plug in the wireless receiver to your PC via USB-A. Afterwards, just turn on the GameSir VX2 and you'll be good to go. On the PS4, you have to connect the MicroUSB cable on the receiver to the DualShock 4 and the USB-A port directly to the PS4 console. If the GameSir VX2's connection indicator lights up blue, you're good to go.
Lastly for the Nintendo Switch, put in docked mode and head to Settings > Controllers and Sensors. Make sure that Pro Controller Wired Communication is enabled. Finally, connect the wireless receiver on the USB-A port of the dock. If the GameSir VX2's connection indicator lights up red, you're good to go. It will appears in the Controllers menu with a Nintendo Switch Pro Controller icon, but with USB above the battery life.
You can have mouse functionality on all platforms by connecting the GameSir GM400 gaming mouse to the USB-A port on the VX2. It looks good and is pretty comfortable to use. While the design appears to be more ambidextrous, the two additional buttons are there for right-handed users. You can change DPI on-the-fly, and there's nothing really to complain about given that it comes free with the VX2.
While the GameSir GM400 gaming mouse works just fine, you can opt to use any other mouse by connecting it to the USB-A port on the GameSir VX2 AimSwitch. I've tested this with both wireless (Razer Basilisk Ultimate) and wired gaming mouse (ASUS STRIX Impact), and they work just fine on all platforms.
For those of you who might not be aware, the GameSir VX2 AimSwitch utilizes TTC Red switches. It's linear and feels very similar to Cherry MX Red. There are no options for different switches, at least not at the moment. While I'm personally a Brown switch type of guy, I do like linear switches for gaming as it feels faster to tap the buttons.
The GameSir VX2 AimSwitch doesn't feel cheap at all. It has a good build quality with a mixture of plastic and metal. The grips at the bottom ensure that it doesn't move while you're using it, and I personally like how space-saving it is compared to a traditional keyboard.
PC gamers might not be as attracted to this as they could just stick with their keyboard but with its ability to be used on current generation gaming consoles, the attraction factor for gamers has definitely skyrocketed. I'm sure many of you have thought that it would be way easier to play shooters with mouse and keyboard on console, and now you can do that easily.
Moreover, it's wireless, so you can freely place this wherever you feel like it. You could even sit further away from your laptop if you want. If you only want linear switches for gaming and tactile / clicky for everything else, it would be a good reason to add this to your PC gaming arsenal as well.
The button layout may take a bit of time to get used to, especially if you're used to gaming on a keyboard. It's not as simple as thinking it's half a tenkeyless keyboard as it's lacking some buttons backspace and enter. Furthermore, the spacebar is rather small and the M key is placed right beside it.
Normally, the M key is two keys to the right B. I understand that they needed to include this as the M key is typically used to display in-game maps. It's just something you need to be familiar with. The small analog stick below the M key is a great addition. Sometimes, it's just more convenient to use an analog stick instead of WASD for movement. I just wished it was a little bigger or wider so it's easier to use.
As for response time, it feels just as fast as a wired gaming peripheral. Even when compared to the Logitech G913 wireless gaming keyboard, the response time feels the same. It's also worth noting the 7-key rollover, so you can press up to 7 keys at the same time and it will still detect. If you're worried that the response time will affect your performance, I can assure you that it will work perfectly fine.
Lastly, the battery life of the GameSir VX2 is not bad. It takes close to 10 hours with RGB lighting on before the battery dies on me. While it could be better, I think this is perfectly fine as is. The fact that it uses USB-C to charge means I could just use my phone charger to juice it up.
GameSir VX2 AimSwitch Verdict
The GameSir VX2 AimSwitch is a versatile gaming peripheral that can work on a number of gaming platforms. It's space-saving, wireless, has a good build quality, and looks pretty damn good with RGB lighting. I don't actually have anything to complain but if there was ever room for improvement, I just wished there were other mechanical switch options, the analog stick could be bigger / wider, and that the battery life could be further improved.
With that, I award the GameSir VX2 AimSwitch with our Gold Pokdeward.
Big thanks to GameSir for sending us this product for the purposes of this review.