Review
Disney+ Hotstar Malaysia Review – Affordable and Enticing With Room for Improvement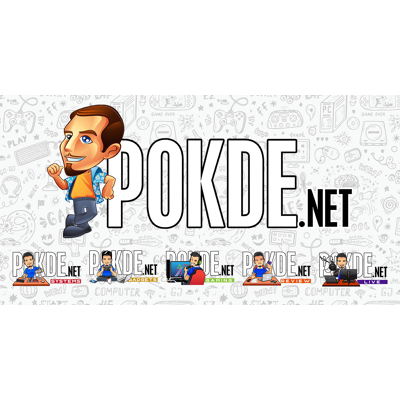 Overview
Disney+ Hotstar Malaysia finally arrived with a wide variety of content consisting of classics, original creations, local, and more at a rather affordable price. Is it worth your money? Let's find out.
Positives
+ Good variety of content
+ Affordable
+ Can be added on to Astro subscription
+ Familiar, user-friendly UI
+ Mobile app is easy to use
+ Alternative subtitles and dub options for other languages
Negatives
- Small delay before content is played
- Limited 4K content
- The way visual quality options are being shown is odd
- No skip intro button
- UI could use some improvements to enhance user experience
- Doesn't support as many devices as competing services
What is Disney+ Hotstar Malaysia?
Disney+ Hotstar Malaysia is a subscription-based video streaming service that was officially launched on 1st June 2021 with a huge library of movies, TV shows, cartoons, and more. The reason for the naming is because Disney acquired 21st Century Fox in 2018 for USD $71 billion (RM293 billion), which also includes Star India and their Hotstar streaming service as Walt Disney bought over the parent company.
As such, it made sense to make use of the existing technology and infrastructure that Hotstar already has to make their own streaming service available in more countries. In some countries, it's simply Disney+ whereas for Malaysia, it's Disney+ Hotstar. There is only subscription price available, and that is RM54.90 for 3 months, but they made add more plans later on.
Contrary to popular belief, the streaming service does have 4K content. Unfortunately, it is limited to the Apple TV app and Android TV app for now. This means for the most part, you will be limited to Full HD resolution. Premier Access is not available as part of the offering, so most of the latest movies launched in cinemas will only be available on the platform 3 months after. Astro subscribers can get it for as low as RM5, and you can click right here to learn how.
Desktop Interface Sure Seems Familiar
When you first head into the website via a browser, you start to notice some similarities with popular streaming service Netflix. While colours are different, the way content is being presented to you is similar; you have a large banner highlighting some of the content you may want to consider watching, rows of content divided by specific categories such as Popular English Series and Favourite Families, and how a small snippet of the content's synopsis is being shown when you hover your cursor around specific content.
The key difference here is that there are no trailers being played automatically. Personally, this is a plus for me as it can save me from the jumpscare of having videos playing all of a sudden when I don't want them to. Others may feel differently, especially if you're used to the other streaming service UI. Speaking of UI, I don't think that they are ripping off their competitor as it may just be a popular method of presenting such content. I'm saying this because I have seen a variety of video streaming services online, some legitimate and some clearly illegal, having the same style. Honestly, no complaints from me on this one as it's instantly familiar.
As for the way content is being presented on the platform, I believe it could use some improvements. For starters, they included tabs for Disney+ Hotstar which is clearly used to head back to the home page, Series, Movies, Disney+, Local, and Kids. While these are straightforward, it needs more options for easier navigation. One such improvement is to add the Watchlist here instead of placing under Account. Another one is a "New" section which highlights all the newest content available in the platform. It may be a small thing but it could do wonders in improving the user experience.
Is the Mobile App Any Good?
As you may know by now, there is a Disney+ Hotstar app on both Android and iOS. Since I'm using an Android device, it will be limited to that. It appears that the mobile app feels more fleshed out compared to the web version. Instead of just having a large banner promoting content, trailers for those content are being played automatically.
Furthermore, items added to your Watch List will be displayed in the Home page instead of having to manually heading to the section under your account. The way content is displayed when you use the built-in search function is presented more dynamically. Everything else is essentially the same as the web version. While this can also use some improvements, the mobile app does feel more complete. Hopefully they will modify the UI for the web version in the future to reflect a similar experience.
Slight Delay When First Selecting Content
Before I start on this section, I would like to preface that I am on the 100Mbps TIME Home Fibre internet plan on LAN cable when viewing on desktop, and on 5GHz Wi-Fi (ASUS RT-AC68U) when using on smartphone. As such, your experience may differ with me, especially if you're using a different internet plan or if you're on mobile data.
To start watching, simply select the content you want to watch and it should then load their video player. If you're watching a series, you can select which episode you want to watch after selecting the show. With every content that I've watched thus far, there seems to be about a 3 to 5 second delay before it starts playing. It's slightly less on the mobile app, consistently taking 2 seconds. When it does start playing however, it runs smoothly with no buffering whatsoever. That initial delay is a small thing, but it may annoy some users, especially since Netflix starts almost instantaneously.
If you're watching a TV show, you can quickly select Next Episode on the player itself or just let the video player do that for you automatically, which is great for a marathon session. This differs with movies as it will just stop playing as soon as it's done. What I would have liked is the ability to skip intros for added convenience.
One odd thing that I noticed with most content on the platform is that it will have Malay dubs by default. I can understand since this is for Malaysia but for me, I would have liked it to default to the language that the content used originally instead since most shows are English-based.
Lastly, you can change the video quality of the content being displayed, which is standard for most video streaming services today, even on YouTube. What I find rather odd is that they used Low, Medium, and High instead of indicating the actual resolution of the content. It defies convention in a way that I personally do not enjoy as I would like to know whether I'm watching shows on Full HD, 720p HD, or lower.
Disney+ Hotstar Malaysia Verdict
Disney+ Hotstar Malaysia is a streaming service that will certainly keep you hooked for hours. While the Disney name may make you think that it's geared towards kids, there are plenty of content for teenagers and adults. It certainly has enticing shows like The Mandalorian, WandaVision, and Loki while also having familiar classics like The Simpsons, How I Met Your Mother, and The Emperor's New Groove. It works fine on the mobile app, it has a familiar, user-friendly UI, and the affordable subscription price of RM54.90 for 3 months makes it even more attractive.
However, the UI could use some improvements, there is a small delay before content is played, 4K content is limited, the way visual quality options are being shown is rather odd, doesn't support as many device as competing services, and there is no skip intro button. These aren't dealbreakers by any means and I'm sure they could update it in the future to address most of these issues in the future. At the end of our Disney+ Hotstar Malaysia review, I award this with our Silver Pokdeward.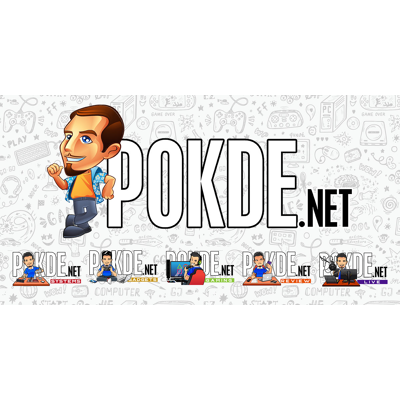 Big thanks to Disney+ Hotstar Malaysia for sending us a subscription.