Review
Edifier Hecate GM4 Review — For The Casual Music Loving Gamer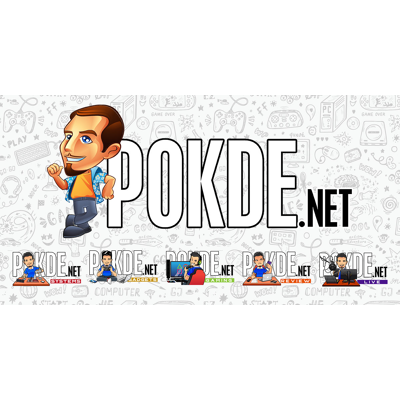 Overview
Features Pixart PAU160X chipset that makes it usable on both Android and iOS devices. It also offers a latency of 65ms when Game Mode is turned on.
Positives
+ Unique design
+ Can be used for both Android and iOS devices
+ Battery delivers as Edifier claims
Negatives
- Plastic makes the case feel cheap
- Game Mode turns up the bass
- Latency is still there
We are going to take a look at Edifier's gaming-focused TWS earbuds in this Edifier Hecate GM4 review. Does it really offer the experience that you need for mobile gaming? Let's find out.
Edifier Hecate GM4 Unboxing
The Edifier Hecate GM4 comes with a pretty straightforward packaging. You can expect the following items to be included in the box:
Charging case (earbuds inside)
USB-C cable
Extra eartips
Documentation
Appearance
The charging case has a plastic build. In the middle, you can see the Hecate branding and just below it, the LEDs that light up blue in color to indicate the amount of battery / charges it has left in the tank.
Other than that, the right side of the case is where you'll find its USB-C port, which is of course, a welcomed addition. There's really nothing much else to see here but the unconventional shape does give it a bit of aesthetic flair.
When it comes to the earbuds themselves, it has an AirPods-style design with the Hecate branding lighting up in blue when you take them out of the case. The charging pins themselves are located on the "stem" of the earbuds.
Overall, the Edifier Hecate GM4 doesn't have the best build quality but it does have a simple, yet attractive design. It's not an overly gamer look, but it definitely does appeal to the gamer aesthetic.
Edifier Hecate GM4 Specifications
Drivers:
5.8mm moving coil unit
Frequency Response:
20Hz-20,000Hz
Sensitivity:
95dB
Impedance:
32Ω
Headphone Type:
True wireless, in-ear
Connection:
PAU160X Bluetooth 5.0
USB Type-C
Wireless Range:
10m
Noise-cancelling:
Generation 8 Clear Voice Capture (CV)
Battery:
Earbuds
4 hours
Charging Case
4x Full Charge (16 hours total)
Weight:
Earbuds
5.5g x 2
Charging Case
50g (without earpieces)
Colour:
Black
Ingress Protection:
IPX5 water proof
Edifier Hecate GM4 User Experience
Pairing
In order to pair them to your device, all you need to do is take out the buds from the case to activate its pairing mode. You'll then be able to find them via Bluetooth on your device. The Edifier Hecate GM4 uses a PixArt chip, meaning that the earbuds are compatible with both Android and iOS devices, where Edifier claims to offer a latency of around 65ms.
Sound
The Edifier Hecate GM4 comes with two modes; Game Mode and Music Mode. Usually, you'd expect a pair of TWS earbuds to offer a gaming mode just for lower latency but that's not the case with the Hecate GM4. From my own listening experience, the bass has noticeably turned up, albeit not by much. As for the music mode, the mids and highs are rather decent. The bass is also not overpowered, which I am personally a fan of.
Since it's a gaming-focused TWS earbuds, let's talk about latency. Was it able to offer me latency-free gaming experience? No, it did not. I would however say that it's definitely not the worst earbuds (with a gaming mode) in terms of performance. The delay in sound is there but it's barely noticeable.
Personally, I feel that if latency is something that bothers you when it comes to gaming on your smartphone, it would be best to look for wired solutions rather than something like TWS earbuds.
Comfort
Although the design of the case is rather unique, I didn't like the plastic build as it just makes the case feel rather cheap. Despite that, you do avoid getting fingerprints all over them, a common issue with glossy finishes. I suppose you win some and you lose some in this case, no pun intended.
I had no problems with the earbuds themselves when it comes to comfort with the eartips that were pre-fitted as it fits easily in my ears. Thankfully, they've provided extra eartips in case the default one isn't the one for you. One of the benefits of the 'AirPod' design is that you can simply take the buds out without accidentally touching the sensor, which will prevent from giving commands unintentionally.
For the touch controls, the Edifier Hecate GM4 offers the following:
Play / pause: 1x tap (either side)
Previous song: Hold 2 seconds (left)
Skip song: Hold 2 seconds (right)
Game mode / Music mode: 3x tap (right)
Answer/ reject call: 2x tap (either side)
Voice assistant: 3x tap (left)
As for gestures, it's got exactly what you'd need in a TWS earbuds. I would however preferred them to change the hold buttons to tapping twice instead. I just prefer to tap than to hold buttons / sensors down as I get irritated when I push earbuds into my ear, but maybe that's just me.
Battery Life
The folks at Edifier claims that the Edifier Hecate GM4 can last up to 4 hours on a single charge and, from my own experience, it is not an exaggeration. Taking into account that I was able to achieve that figure on Game Mode, you can probably get more juice out of them if you're on Music Mode, since the former uses up more battery to offer lower latency.
Edifier Hecate GM4 Verdict
The looks of the Edifier Hecate GM4 does scream 'gaming' but as for the performance, it's not a latency-free experience, which is understandable. I would say however that it is definitely a smoother experience compared to some of the TWS earbuds that I've tried for mobile gaming.
For the price of RM199, it's one of Edifier's best TWS earbuds with lower latency for gaming but you shouldn't expect no sound delay at all from them. In other words, you will have to be a bit more realistic with your expectations on this product, especially given the affordable price.
We would like to thank Edifier Malaysia for providing us the Edifier Hecate GM4 that was used in this review!