Review
Edifier R1000T4 bookshelf speakers review — We need to go deeper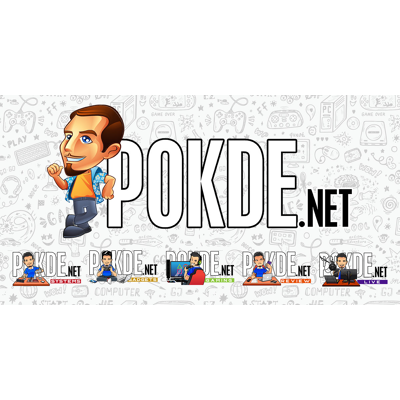 Positives
+ Classic aesthetics is at home anywhere
+ Solid wooden build
+ Manageable size
+ Great mids and highs, with decent bass
+ Can go very loud, adjustable bass level
Negatives
- Inconvenient placement of control dials
- Needs more deep, low down sub-bass for modern music
- Only offers RCA inputs
Ever since I started appreciating better sound from my PC, I have been using affordable 2.1 setups. The 2.0 speakers I have were cheap trash, not meant for proper listening at all. When I received the Edifier R1000T4 bookshelf speakers, I was honestly not expecting too much. After all, its a simple stereo setup and without a subwoofer, I was expecting subpar bass from this pair of speakers, with it probably sounding "airy" or something. I was proven quite wrong, but I still will not recommend the Edifier R1000T4 for bassheads. For the rest of you, keep reading.
Unboxing
The Edifier R1000T4 comes in a nice cardboard box with colored images everywhere. The sides are maroon while the rest are white. You get some features listed over on the back, a content checklist on the top and specifications on the side. You get most of the info you need to consider before getting a pair of speakers here.
Instead of the polystyrene padding, the Edifier R1000T4 comes encased in more environmentally-friendly molded pulp trays which are equally protective. There is sufficient gap between the speakers themselves and the outer packaging, so the speakers should be well protected from damage due to rough handling during transportation.
The Edifier R1000T4 comes with a a 3.5mm to dual RCA cable, RCA to RCA cable and also a speaker connecting cable. For documentation, all you get is a user manual and a warranty information card. Not the most comprehensive packages we have seen, but these cables are all you need to make full use of the speakers as it only comes with two pairs of RCA inputs.
Appearance
The Edifier R1000T4's I received are finished in a nice walnut color. They are made of rather thick MDF, so they are pretty sturdy, while also preventing annoying resonance. The right speaker is an active unit, so you find the controls and inputs here. You get two sets of RCA inputs, one for PC and another for everything else. The difference lies in their sensitivity, with the PC input being less sensitive than the AUX input. The left speaker is connected via traditional speaker connecting wires.
The Edifier R1000T4's features a fabric mesh shield protecting the drivers. The golden bass drivers are there to deliver a burst of color on the metallic gunmetal front panels of the speakers. I also prefer the speakers without the mesh, but each to their own. There really isn't much to see with the Edifier R1000T4 as they look pretty standard, so let's get down to listening to them.
Specifications
User Experience
After setting up the speakers, the first thing I noticed was the very inconvenient position of the controls behind the rear speaker. It was further exacerbated with my setup, as I had limited space to reach around the speakers. However it works pretty well when you set the volume to around 85% and control the volume via Windows. As I have volume control hotkeys on my mouse, it was a breeze, but those who have less convenient access to their volume controls might find it a hassle.
The speakers look pretty awesome here, right? However this arrangement is far from optimal for the Edifier R1000T4, as the user guide recommends at least 1.5m between the speakers, and 1m away from me. Still, I had a lot of joy listening to music, gaming and also watching movies with the setup. It was really a joy to listen to in movies and gaming, however songs with quick bass notes like Apashe's Battle Royale feat. Panther caused my table to vibrate and resonate. Also I noted less bass than I would get with a 2.1 setup. I guess nothing replaces a proper subwoofer? It was plenty for explosion in games and movies, but I do prefer a bit more bass for my music. Clarity was top notch, and I didn't have to turn the volume up to listen to the conversations in the movies I watched. Even with the suboptimal distance between the speakers, the stereo separation was really good, in fact even better than I have ever experienced from headphones.
Moving them over to my "photography studio" which consists of polystyrene sheets, the Edifier R1000T4 sounded better. Tracks with fast-hitting bass was a lot better sounding thanks to the fact that there was no stupid wooden walls resonating with the bass. The bass still doesn't hit deep enough for me though, making the bass-heavy K-pop and EDM songs I usually listen to sound less satisfying. It's far from being "airy" or "light" as there is still a lot of lows around. The Edifier R1000T4 just lacked the low sub-bass that make bassheads wet their pants. I noted the very clear mids and highs, which were indeed stellar.
Listening to the above Violin Sonata No.9 (Kreutzer) First Movement performed by Yuuna Shinohara (Violin) and Eriko Kawachi (Piano) for the anime series Your Lie in April was sheer enjoyment, with the violins piercingly high, contrasted with the warmer piano accompaniment. Oh if you haven't watched Your Lie in April, do watch it. It is a real tear-jerker. I find the Edifier R1000T4 good for instrumental and classical music, but not so much for songs that need that bass "kick" like hip-hop or more current pop titles. Turning the bass dial on the back of the speaker gave fatter bass, but it felt as if it just got flabbier the higher I turned it. It has a tactile click at 50%, which I believe denotes the "neutral" position of the bass dial, which was where I did most of my listening at. If loudness is your thing, the Edifier R1000T4 goes very loud. With the volume in Windows set to around 80% and the speakers set to around 90%, you should be able to make your neighbors call the cops.
Conclusion
I would have preferred more deep bass, but that's due to the type of music I listen to. If you want a pair of speakers to watch movies or play games with, I would fully recommend these speakers here. Clarity is great, with vocals and highs well represented on these speakers. The bass delivery is sufficient for explosions in games and movies, but it just doesn't deliver the sub-bass I desire for my music. For RM199 on Lazada, the Edifier R1000T4 is a pretty hard decision to make, especially when Edifier has the Edifier XM6BT which sports a lot more features and great sound for just RM40 more. It does have the upper hand in terms of design, and will look right at home anywhere with its classic aesthetics, but it is definitely a difficult choice if you want to have Bluetooth connectivity to use it with your latest smartphone, or just need more low, deep bass for the current crop of music. I award the Edifier R1000T4 our Bronze Pokdeward.