Review
Far Cry New Dawn Review: Only If You Want the Narrative Experience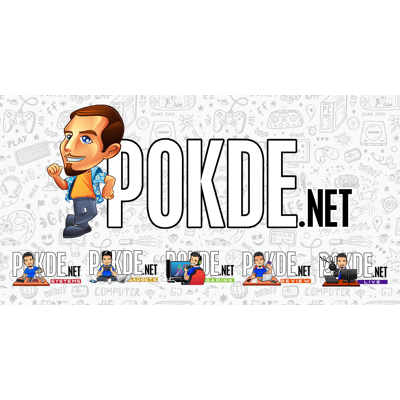 Overview
The nuclear incident wasn't enough to eradicate the people of Hope County. Now faced with a brand new threat, how will the people stand against the Highwaymen, and what of the people from New Eden?
$42.49 (Ubisoft Official Store)
Positives
+ Visually appealing
+ Entertaining storyline
+ Packed with plenty of content to enjoy
+ Combat is fun after a few hours of gameplay
Negatives
- Feels the same as Far Cry 5
- Gameplay is repetitive
- A.I.-controlled enemies barely poses a threat
- The game begins on a slow pace
What is Far Cry New Dawn About?
Far Cry New Dawn is considered a spin-off game and a direct narrative sequel to Far Cry 5. It takes place 17 years after the Hope County incident which saw the world ravaged by a nuclear war. As a result, the world is undergoing a phenomenon known as the "Super Bloom", which resulted in a lush and vibrant environment across the world.
The survivors that had taken shelter underground begin to emerge and rebuild society. The Hope County survivors found the settlement of Prosperity, but are soon attacked by the Highwaymen, a roving band of organized bandits led by twin sisters Mickey and Lou. Desperate for help, Carmina Rye appeals to another survivor group led by Thomas Rush and a man known only as the "Captain".
With no other choice left, the alliance between the survivors and New Eden, which consisted of the remnants of the Project at Eden's Gate, were formed. However, the people of New Eden may end up being a much greater threat that the Highwaymen themselves, especially with a familiar face seemingly lurking in the shadows.
Rebuilding Hope and Prosperity
Just like the most recent entry in the series, Far Cry New Dawn is still an open world first-person shooter. You will have a ton of quests to go through which will consist of the main storyline quests and a large number of optional side quests. For most parts from the start of the game, you will be rebuilding the settlement of Prosperity.
What you will need to do is to convince some key people in the world map to join your settlement and also gather a variety of resources. Of course, it wouldn't be a game if the people would join you so easily. Usually, you'll be given some arbitrary tasks such as collecting a specific item or chasing down specific individuals in order for these people to join you.
The individuals that will be recruited usually have specific purposes. For example, Bean will provide valuable scouting intel via his service known as "Wikibeania". However, this service will come at the cost of resources. Eventually, you will also be able to recruit people who will actively join you in combat. Not only does it make combat easier, it also makes travelling the vast open world environment more entertaining.
For most parts, Far Cry New Dawn doesn't really have much differences with Far Cry 5 save for some explorable areas and expedition missions which take you to missions outside of Hope County. You'll be spending most of the time rebuilding Prosperity, going through repetitive missions, and progressing through the story whenever possible. In this sense, it doesn't quite feel like a brand new game but rather, slapping on a new narrative on top of Far Cry 5.
Whether that's a good thing or not depends solely on gamers' individual tastes. If you were invested in Far Cry 5's storyline and would like to know the fates of certain characters as well as what happened after the nuclear incident, then you'd have no complaints whatsoever. After all, reusing assets from Far Cry 5 would speed up this game's development. However, if you're expecting a fresh gaming experience, you will be disappointed.
Combat is Fun But Easily Exploitable
The core element of Far Cry New Dawn is that it's a first-person shooter in an open world environment. It does incorporate some role-playing game elements that will strengthen the protagonist as you continue playing the game. At the beginning, there isn't much to enjoy as you will only have access to the most basic equipment possible.
As you slowly start to improve the Prosperity settlement and unlock a variety of new equipment, that's when the real fun starts. You can choose from a variety of weapons including sniper rifles, shotguns, and even melee weapons. These weapons are divided into four quality classes, with fourth class being the strongest and hardest to obtain.
To obtain them, all you have to do is ensure that certain facilities in the settlement have been upgraded to the required level and gather the necessary resources to craft them. When all is said and done, simply head out and fire away. Due to the fact it is a single player game, you will be fighting against A.I.-controlled enemies, which then brings us into our next problem.
The programming for the A.I. is terrible. The enemies usually have questionable aim across all difficulties, and it's easy to dodge attack when all you need to is simply take a step back. This easily gives the chance for any players to exploit the A.I. and breeze through every skirmish with barely a scratch. In fact, your A.I.-controlled allies will easily mow down the enemies if you choose to be passive in combat.
Looking past that, the combat is still quite fun and chaotic at times. The auditory feedback you get with every single shot is strangely satisfying. The perk points obtained in battle and after missions can be used in the perks section of your status screen, which functions similarly to a skill tree. This, paired with the gratifying combat can get you invested in the game until the end but that's only if you can look past the exploitable A.I.
Far Cry New Dawn Verdict
Far Cry New Dawn isn't a game that is meant for everyone. In fact, even fans of the series might not enjoy it as much. It's essentially Far Cry 5 but with a relatively new environment and a continuing storyline. The game can be repetitive and surprisingly easy, so it may end up boring a large number of gamers out there.
However, it's not actually a bad game. If you're invested in the Hope Country narrative and would like to know the fates of certain characters, then this game would certainly be of value to you. Personally, I'd say this game is worth getting only when there's a discount for it. And with that, I award Far Cry New Dawn with our Bronze Pokdeward.