Review
Cooler Master Storm Suppressor Review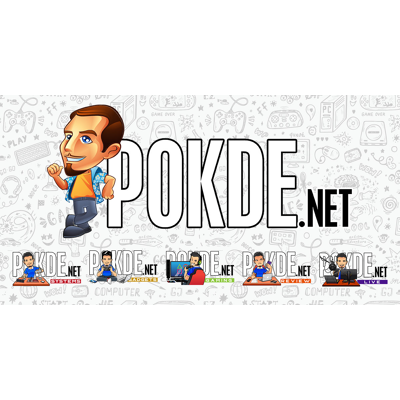 Positives
+ Great membrane quality
+ Multimedia control key
+ Detachable USB cable
+ Fully programmable macro
Negatives
+ USB cable not braided
I would like to take this opportunities to wish Happy Deepavali to all my indian friend , i know it bit late for that but better than never :-) . lets go review time ~
Cooler Master Storm Suppressor Gaming Keyboard is a detachable USB gaming keyboard better travel experience for those who always on the move . Full size keyboard completely backlit with bright white LED , equipped with powerful 32Bit/72Mhz engine for quick macro playback , 5 macro key and also multi-media key funtion. CM Storm Suppressor also come with wrist/palm rest to give the ergonomic feeling
for more info please visit : http://gaming.coolermaster.com/en/products/keyboards/suppressor/
Specifications
Model Number
SGK-3002-KKMF1
Key Switch Type
Membrane keyboard
Backlight
All keys, white LED
Key Rollover
6
Polling Rate
1000 Hz/1ms
On-board Memory
128k bytes
Programming Profiles
5
Macro Keys
15 in each profile
Media Keys
Instant Multi-Media, backlight and
win-lock key Shortcut
Windows Key Lock
Yes
Dimensions L x W x H
486 ( L ) x 189 ( W ) x 34 ( H ) mm
Packaged Dimensions
491.6 ( L ) x 42 ( W ) x 249 ( H ) mm
19.35 ( L ) x 1.65 ( W ) x 9.8 ( H ) inch
Warranty
2 years
Unboxing
Quick look of CM Storm Suppressor : https://www.youtube.com/watch?v=APcQPElvDIM
if you prefer picture than video take a look here -:
Thought and Verdict
Cooler Master Storm Suppressor is a membrane keyboard , i really impress with the quality of its membrane it feel responsive and stiff which is good because you do not want your keyboard feel mushy when pressed . The stiffness of the membrane give a tactile feedback good for typist but not for gaming , i prefer a linear feeling which only exist in mechanical keyboard :-) .
The wrist/palm rest is well build even its made of hard plastic but it feel comfortable , the height of it just right for my hand .
after a week testing and torturing with 8+hour of BF4 and 3+hour of O2jam everyday  , the membrane key still feel the same the stiffness still exist . this proof that Cooler Master use a high quality of membrane for this keyboard , but for longer period it will lose its stiffness and begin to feel mushy when pressed .
The backlit is pretty bright and has a 3 mode of brightness . CM Storm Suppressor only available in white LED .
Today multi-media control key is a must on every keyboard , this will help alot for those who want to control their media instantly . Forward , backward , pause and stop can be use instantly without the help of FN key (located above the keypad) , but to lower your media volume you need the FN key
My day playing with macros already end , back then 5 year ago when i was WoW player using macro is a must , but now i really don't know what to do with these macro key . There is no software include so you have to record your macro manually using the instruction CM give in their packaging -:

Cooler Master just update their website http://gaming.coolermaster.com/en/products/keyboards/suppressor/ , now you can manage your Macro with the software included by Cooler Master on the download section

If you prefer a membrane keyboard than mechanical , you might want to grab this keyboard :-) SRP RM199
if you really want this keyboard checkout Storekini promotion until 30th OCT RM199 + Free CM Xornet mouse and mousepad
http://www.storekini.com/cooler-master-suppressor-gaming-keyboard.html#.VEh7SpOUc01