Review
Gamdias Hermes P3 RGB mechanical gaming keyboard review; the fastest mechanical keyboard on the market?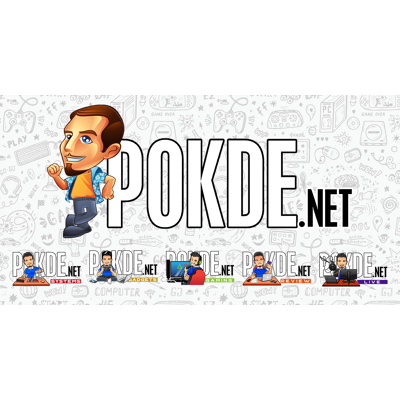 Positives
+ Keyboard is really thin
+ Low profile switches are really stable
+ Quicker actuation is possible with shorter travel and an earlier actuation point
+ RGB lighting is bright and even across the board
Negatives
- Limited RGB customization
- No support for standard replacement keycaps
- Pricey
Introduction
While GAMDIAS is not exactly a household name here in Malaysia, we did test out a few of their gaming products. I have personally tested their Zeus P1 gaming mouse and Hebe M1 gaming headphones, and I found them tso offer quite a lot for the price. Of course, they all had RGBae, which is mandatory in all gaming products in 2017. To start off 2018, we received a new keyboard from them, with new "innovative GAMDIAS low profile switches" which feature shorter travel and overall switch depth, to reduce the keyboard's thickness while also promising a faster response. The GAMDIAS Hermes P3 RGB is definitely an interesting keyboard, with most mechanical keyboard switch manufacturers pushing out their own low profile switches this year.
Unboxing
The GAMDIAS Hermes P3 RGB came in a pretty big box for what is supposed to be a low profile keyboard. It is pretty loud, with the words "THE ULTIMATE LOW PROFILE" plastered on the box. You know most of the highlight features of the keyboard at first glance, which is pretty much what you want from a box on a store display.
Over on the back we have more specifications, and also GAMDIAS thought it was necessary to highlight the fact that it uses an aluminium back plate twice. I believe this is an error with the packaging, as it points to the Win key which can be disabled easily.
The printed material is actually a sleeve which covers a nondescript box. The box opens up to…very little, actually. You get the keyboard, a key cap puller, and that's it. GAMDIAS has decided to omit a printed copy of their user manual, which is good since nobody ever RTFM. #SaveTheTrees
Appearance
It actually looks pretty standard from the top down, with standard spacing between the keys, and a full 104-key layout. In fact, I think this looks a bit too standard as while the keys are definitely shorter than usual, the total footprint of the GAMDIAS Hermes P3 RGB is not low profile at all with unnecessarily large bezels.
Thickness wise, this is definitely one of the thinnest keyboards I have ever placed on my desk. Even membrane-based gaming keyboards are thicker than this. The only reason I would want a thin keyboard is if I want to be able to cram it into a backpack easily, but with the 104-key layout and large bezels, that isn't going to be easy anyway.
The underside of the GAMDIAS Hermes P3 RGB is devoid of any cable channels for better cable management, and the rubber feet are rather minimal too.
The cable features just standard TPE coating. While the cable may be slightly disappointing, the USB connector is gold-plated. GAMDIAS seems to be having some issues with priorities here.
Specifications
| | |
| --- | --- |
| Body material | Plastic with aluminium top plate |
| Keycap | Laser-etched with silk-screen print |
| USB report rate | 1000 Hz |
| Switch type | GAMDIAS Certified Low-profile Switches (Blue) |
| KRO | NKRO |
| Anti-ghosting | Yes |
| Microprocessor | 32bit ARM® Cortex™-M3 |
| Cable | 1.5m non-detachable cable, gold-plated connector |
| Weight | 840 g |
| Included accessories | Keycap puller |
User Experience
As I have been using HERA with the Hebe M1, it automatically detected the GAMDIAS Hermes P3 RGB and requested I download the latest drivers and also firmware for the keyboard. It's nice to see that GAMDIAS is keeping the keyboard firmware updated. For those who haven't used any GAMDIAS peripherals before, you can download HERA here.
While this keyboard touts customizable RGB lighting, the options are really limited. GAMDIAS didn't even try to offer all the lighting effects in RGB, with quite a few effects just being able to show one single color on the GAMDIAS Hermes P3 RGB. While the GAMDIAS Hermes P3 RGB really lacks proper RGB customizability, the ability to program macros and even record sound bites to nearly every key on this keyboard is really fleshed out. Still, it's a pretty niche usage, and I think most users would prefer having more options to take advantage of the 104 RGB LEDs in this keyboard.
The lack of customizability is a real waste of the great potential these well-lit switches have. As the keycaps and switches are shallower, the LEDs are closer to the keycaps than in conventional keyboards, allowing for very bright and even illumination of the legends on this keyboard.
What about the feel of the keys? Well, I am not fan of the Blue switches developed by GAMDIAS and Kailh here, as their click isn't crisp enough, unlike Cherry MX Blues. The shorter travel can also feel jarring at first for someone who usually bottom out their standard mechanical switches. I did get used to it pretty quickly, but I can't say I am typing any faster with the supposed fast response and accurate keystroke. On the bright side, the keys are really stable, due to the fact the exposed part of the stem is really short. Typing on these switches wasn't a bad experience, but these keyboards seem to be better used in laptops where height is more important than in full-sized desktop keyboards.
Now that you are looking at the stem, I don't really see why do we need a keycap puller. These don't support the ubiquitous third-party keycaps that fit on every conventional mechanical switches' stem. You are stuck with these keycaps for the lifespan of the keyboard.
Conclusion
The GAMDIAS Hermes P3 RGB is a decent keyboard for those who want short travel for faster key actuations, but it didn't improve my performance in games nor when typing. Linear low profile switches may be a better option than clicky ones, but that could just be me. For RM499 on its official store on Lazada, this doesn't really represent good value. This keyboard doesn't make the cut for me to recommend it, held back by really limited RGB customization and also the non-standard stems on its switches.