Review
GIGABYTE AERO 17 XA Laptop Review – The Power of Creativity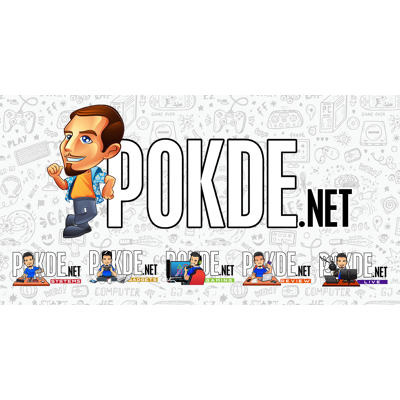 Overview
A laptop that walks a fine balance between creator and gamer, the GIGABYTE AERO 17 XA is light yet powerful enough for professionals. Is it worth your money? Let's find out.
Positives
+ Packs a good amount of firepower
+ Excellent display for colour-accurate work
+ Surprisingly thin and light for a 17-inch laptop
+ Good battery life
+ Per-key RGB keyboard
+ Fits in both professional and gaming setups
+ Good array of ports
+ Webcam with privacy shutter
Negatives
- Doesn't come with HDD as a secondary drive
- Speakers are decent at best
- It uses the Max-Q version of the RTX 2070
- Keyboard feel may not be everyone's cup of tea
- Pricey
Unboxing the GIGABYTE AERO 17 XA
For our review unit of the GIGABYTE AERO 17 XA, it is an engineering sample so it would differ from the final retail version. However, this is what you're expected to get with each retail purchase:
User guide / warranty
230W power brick
Backpack
The GIGABYTE AERO 17 laptop itself
Appearance
For a laptop that's designed for creators / productivity, the GIGABYTE AERO 17 XA has a look that seems to be a perfect balance between gaming and professionalism. It uses a compressed aluminum body which gives it a solid build quality and a very premium feel. Surprisingly, it's not that much of a fingerprint magnet.
I'm certain that they took some design cues from the AORUS laptops, especially the falcon-style design on the lid. Aside from that, you have the AERO logo in reflective silver surrounded by the darkness of the metal body. Where the falcon-style design is seen, you can see it has a brushed-metal look on the bottom part of the lid.
Lift the hood up and you'll see the 17.3-inch 4K 144Hz AUO IPS display, a full-sized keyboard with per-key RGB backlighting, and a trackpad with fingerprint scanner below it. The bezels are generally thin with the exception of the bottom, where the AERO logo can be seen. Below the logo, you have a webcam, which has a privacy shutter, and the power button.
On the left side, you have an air vent, RJ45 LAN port, an SD card reader, two USB-A ports, a headphone jack, and a microphone jack. On the right side, you have a USB-C port, two USB-C ports, an HDMI port, the proprietary charging port, and another air vent. As for the rear, you have the hinges, two air vents, and the AERO logo in between.
Looking down below, you have five rubber stands, some air vents, and speaker grilles. I can see 14 screws here which needs to be removed if you plan on opening it up for upgrades or maintenance. The final retail unit may have more labels placed here.
Overall, the GIGABYTE AERO 17 XA laptop is a thin, attractive-looking laptop with a solid build quality. Taking some inspiration from their own AORUS lineup, it can easily fit in both gaming and professional setups. The only thing that I feel stands out too much is the RGB keyboard, but that can be turned off or customized accordingly so no complaints there.
Specifications
Due to this being an engineering sample, the specifications listed will differ from the retail version. Most notably, you are expected to get a 512GB Intel 760p NVMe SSD and 16GB Samsung 2666MHz DDR4 RAM (8GB x 2).
CPU
Intel Core i7-9750H (6C / 12T @ up to 4.5 GHz), 12M Cache, 45W TDP, 14nm
RAM
16GB 2400MHz DDR4 (8GB x 2)
GPU
NVIDIA GeForce RTX 2070 8GB GDDR6 Max-Q
Storage
128GB Transcend SATA III SSD
Software
Microsoft Windows 10 Pro
Connectivity
Wireless:
Killer Wi-Fi 6 AX1650 (Dual Band 2.4 GHz & 5 GHz)
Bluetooth 5.0 + LE
I/O:
3 x USB 3.1 Type-A Gen1
1 x Thunderbolt 3
1 x USB 3.1 Type-C Gen2
1 x UHS II Card Reader
1 x RJ45 LAN (Killer Ethernet E2600)
1 x HDMI 2.0
1 x Proprietary Charging Port
Display
17.3″ Thin Bezel AUO UHD (3840 x 2160) HDR IPS Anti-Glare Display, X-Rite Pantone Certified
1 x HDMI 2.0 (4K @ 60Hz)
Audio
2 x 2W speakers
1 x Headphone jack
1 x Microphone jack
Power
230W power adapter
94.24 Whr Li-Polymer battery
Dimensions
396 x 270 x 21.4 mm
Weight
2.5 kg
Performance
Under normal circumstances, we would start out with CrystalDiskMark. Due to it being an engineering sample however, it's not using the same storage device as the final retail unit. Therefore, we will be omitting it for this review.
On Cinebench R15, the GIGABYTE AERO 17 XA laptop performed pretty well with its Intel Core i7-9750H. I do believe it can match up more evenly with the machines that beat it if it had the retail unit's Samsung DDR4 2666MHz RAM.
On Unigine SuperPosition on 4K Optimized, it performed pretty well. The large difference between the top scorer and this is mostly because of the GPU, with the RTX 2080 going against the RTX 2070 for the 2nd and 3rd spot. Just a reminder, it's using an RTX 2070 with Max-Q design.
As for 3DMark's Time Spy benchmark, the results are similar to the previous benchmark. You can notice a pattern of consistency with the results here.
On 3DMark's Port Royal benchmark for ray-tracing, it performed admirably. It's hard to gain a high score on this one given how intensive ray-tracing is. There is a chance that the final retail version could reach the 4,000 mark, or very close to it.
As this is a creator laptop for professionals, we want to put its display to the test using DisplayCAL and Spyder5 to see how well it performs.
| | | |
| --- | --- | --- |
| Measured whitepoint | 4.06 | Not OK |
| Measured display profile whitepoint | 0.13 | |
| Average ΔE*00 | 1.02 | OK |
| Maximum ΔE*00 | 16.9 | Not OK |
At 100% brightness prior to calibration, the measurement test results aren't bad. To get the best possible scores, it's recommended to get a score less than 1 for whitepoints and the average ΔE00. As for the maximum ΔE00, it's best to score less than 3. We know that it can be better after calibration.
| | | |
| --- | --- | --- |
| Measured whitepoint | 5.51 | Not OK |
| Measured display profile whitepoint | 0.25 | |
| Average ΔE*00 | 0.49 | OK |
| Maximum ΔE*00 | 2.44 | OK |
Once it has been calibrated, the scores have become noticeably better. Despite setting the calibration specifically to 6500K colours and Gamma 2.2, the assumed whitepoint is still off. Regardless, it's still a good score and it seems consistent with our other monitor reviews.
As for the colour gamut, the GIGABYTE AERO 17 XA laptop managed to cover 99.9% sRGB, 93.4% for Adobe RGB, and 86.7% DCI-P3 after calibration. For Gamut volume on the other hand, it covers 139.7% sRGB, 96.2% Adobe RGB and 98.9% DCI-P3. The display is definitely suitable for creative work, especially where colour accuracy is important.
We ran the display uniformity test to see if each part of the display are equally lit up, with the centre square used as a guide and compared to the others. The GIGABYTE AERO 17 passed with flying colours, with the majority achieving recommended tolerance. This matches up with what I see as there's no noticeable difference in all 9 parts.
User Experience
The GIGABYTE AERO 17 is a slim, yet powerful machine. It's one of the thinner and lighter 17-inch laptops around. It's powered by the Intel Core i7-9750H and NVIDIA GeForce RTX 2070 Max-Q. Combined with 16GBs of DDR4 RAM and I'm sure you already have an idea as to how strong it is.
When I first discovered that this particular unit only had a 128GB SSD storage, I was baffled. Then I was told that the retail version will use the 512GB Intel 760p NVMe SSD, which is much faster and has more storage. However, I do feel like they should add at least a 1TB HDD since this is designed for creators because space will run out fast.
For this variant, it utilizes a 17.3-inch AUO 4K HDR IPS Anti-Glare Display with X-Rite Pantone certification. Viewing angles are great and the colours are the best, as you can tell from our display benchmark. You will still get some glare if you use this outdoors but it's not bad unless you're stuck under super bright sunlight.
X-Rite Pantone certified display refers to the display's ability to reproduce Pantone colours with complete accuracy.
As this is the variant with 4K resolution display, the refresh rate is only up to 60Hz. This isn't a problem unless you specifically need to see past 60Hz, like gaming for example. If you want this machine but more versatile for gaming, there is a variant that uses a 144Hz Full HD display. The lid can open up to roughly 140°, which should be good enough for most users. Would be great if it can be completely flat (180°) but it's not a dealbreaker.
The GIGABYTE AERO 17 laptop has a good array of ports. You have three USB-A ports, two USB-C ports (one with Thunderbolt 3 support), an RJ45 LAN port, a HDMI port, a full-sized SD card reader, and separate audio jacks for headphone and microphone. If you have trouble using Thunderbolt 3 devices, you may need to use the Thunderbolt Control Center software.
I kinda wished they moved some of the ports, like the HDMI and charging port, to the back for easier cable management. It is possible to do a tri-monitor setup by using the HDMI and Thunderbolt 3 port. In case anyone is wondering, you can't charge the laptop via USB-C, and this one doesn't have an Always-On USB port for charging your devices while it's powered off.
Once again, the RGB FUSION keyboard is back and this time with per-key RGB backlighting. It's interesting that they managed to fit in some gamer bling into a creator laptop, but you can customize / disable it if you feel like it's too much. The keyboard itself is a little soft but it's still comfortable to use and is complete with full-sized arrow keys and a Numpad.
The trackpad works fine but nothing much to shout out about except that it has a fingerprint scanner on the top-left corner, which works consistently. You're better off with a proper mouse rather than the trackpad. If you're worried someone may be spying on you via the webcam, it does have a privacy shutter, which is a good addition for that added peace of mind.
If you need to do some fine-tuning or customizations, then the GIGABYTE Control Center software is what you need. You can check the laptop's running conditions, adjust fan speeds, toggle specific settings, customize the RGB backlighting, and more. The UI is straightforward and easy to use, so I doubt anyone would have trouble using it.
But that's not all on the software side as there's also the KILLER Control Center. You will be able to optimize your hardware resources and network traffic using GameFast. With the KILLER Wi-Fi 6 AX1650, you can have a theoretical throughput of 2.4Gbps. Given that it is using 802.11ax Wi-Fi, you will be enjoying better, more efficient network connections. Even if you feel like you can't make full use of it yet, it's great to have for futureproofing.
On the sound department, the speakers on the GIGABYTE AERO 17 laptop is decent. It's not exactly loud and because the sound is directed towards the surface, it feels like the sound disperses around rather than it being directed towards the user. At the same time, it also sounds a bit muffled. You're better off using your favourite pair of headphones / earphones.
As for battery life, I've managed to get close to 7 hours per full charge with RGB backlighting enabled, albeit at a much lower brightness. Usage includes word processing, office applications, web browsing, light Photoshop work, and some YouTube videos. Given the firepower its packing, it's pretty good and the sizable 94.24Wh battery definitely helps.
Overall, the GIGABYTE AERO 17 XA is a pretty solid machine that's suitable for both creative work and gaming. It does have its quirks but none of which I feel is significant enough to tell people to stay away from it.
GIGABYTE AERO 17 XA Verdict
The GIGABYTE AERO 17 XA is a great laptop that is suitable for a wide variety of users out there. The display is excellent for colour-accurate, creative work but the performance is also strong enough for you to game on it. The battery life is surprisingly good especially given the powerful hardware.
The feel of the keyboard may not be up to everyone's liking, the RTX 2070 is the Max-Q version so it's slightly weaker, and the speakers could be better. If you can look past that, and you can afford its asking price of RM11,899, then I'm sure you'll be more than happy with this machine. If you wan't something easier to carry, the AERO 15 would be more suitable.
With that, I award the GIGABYTE AERO 17 XA laptop with our Silver Pokdeward.