Review
HONOR 9X Pro Review — a strong contender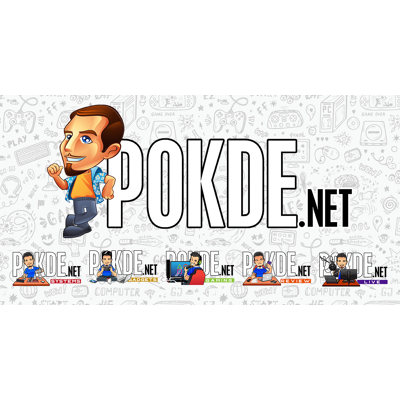 Overview
As a pro variant, the HONOR 9X Pro is nearly an entirely different device from the HONOR 9X with upgrades across the board. But hey, this is exactly what HONOR needs to compete: one of the most powerful yet efficient mid-range chipsets yet, with a large screen and sizeable battery to make gaming a breeze on it.
Positives
+ Fancy colors and gradient helps it to standout among the barrage of colorful devices
+ Kirin 810 offers excellent performance and efficiency
+ Good battery life
+ Notchless display is nice to behold
+ Reasonable price
Negatives
- Could do with NFC to make use of Magic-Link
- No support for fast charging
- Device is a little on the wide side
- Outdated software is so old it's puzzling
The HONOR 9X came in as the successor of the HONOR 8X, and while it generally was not that big of an upgrade, we now have the HONOR 9X Pro. As you might expect from a device carrying the "Pro" moniker, the HONOR 9X Pro stacks on more features and upgrades the chipset to a Kirin 810 (finally!). With that out of the way, let's see if the HONOR 9X Pro can actually offer a much needed update to HONOR's mid-range lineup.
In the Box
The HONOR 9X Pro's packaging is pretty similar to its non-Pro brethren. There a big product image and the HONOR 9X Pro label is printed under it.
In the box are pretty much everything you would expect from a mid-range device. A soft case comes standard, as does a pair of really basic wired earphones. I am quite disappointed that they didn't take the opportunity to include fast charging with the HONOR 9X Pro though, as it shares the same crummy 10W charger that really has no place coming with a "Pro" device.
Appearance
The screen appears to be one and the same as the one in the regular HONOR 9X. It's pretty large at 6.59″, with very minimal bezels. HONOR pegs the screen-to-body ratio at 92%, and I think they are pretty spot on. This achievement is possible thanks to HONOR hiding away the selfie camera with a pop-up mechanism, similar to the HONOR 9X. With the minimal bezels, the HONOR 9X Pro is quite a compact device for its screen size.
The HONOR 9X Pro gets a much richer back. Not only does it sport a sexy smooth blue-pink gradient (HONOR calls this Phantom Purple) instead of the HONOR 9X's pixelated back, but it is made of glass. It's nicely curved and the glass also adds a nice heft to the device, making it feel quite a bit more premium than the plasticky HONOR 9X. And it's worth mentioning that HONOR still managed to slide in an "X" pattern along with that beautiful gradient, making this one of the most interesting backs ever featured on a HONOR devices yet.
If you were comparing the HONOR 9X versus the HONOR 9X Pro side-by-side, you would have noticed that the HONOR 9X Pro doesn't have a fingerprint sensor on its back. That's because they moved it to the side. It also doubles as a power button and sits right under where your thumb should be. I do like that HONOR made the sides matte, although they did make things a bit more interesting by throwing in glossy lines that run around the entire frame of the device.
And here you have the USB-C port, the 3.5mm headphone jack and the mono loudspeaker. Over on the top is the secondary camera and the popup camera. Design wise, HONOR was quite successful at giving it sufficient differentiation from the non-Pro variant, which is always nice to see.
HONOR 9X Pro Specifications
CPU:
Kirin 810 (2 x Cortex-A76 @ 2.27 GHz + 6 x Cortex-A55 @ 1.88 GHz), 7nm FinFET
GPU:
Mali-G52 MP6 @ 820 MHz
RAM:
6GB
Display:
6.59″ FHD+ (2340 x 1080), IPS LCD, 92% screen-to-body ratio
Storage:
256GB UFS 2.1 (expandable via microSD up to 512GB)
Camera:
Main Camera(s)
48MP f/1.8 Sony IMX582 + 8MP f/2.4 ultra-wide angle camera + 2MP f/2.4 depth sensor
AIS Super Night Mode, AI Camera, AI Video Stabilization, 3D Portrait Lighting, AI Portrait, 1080p60 video
Front Camera
16MP f/2.2
AI Beauty, 3D Portrait Lighting, 1080p30 video
OS:
EMUI 9.1 based on Android 9 Pie
Connectivity:
LTE Band 1/3/5/7/8/20/38/40/41
Wi-Fi 802.11 a/b/g/n (2.4 GHz)
Bluetooth 4.2
SIM:
Dual SIM (hybrid dual SIM)
Battery:
Li-Po 4000 mAh (non-removable)
10W charging (USB-C)
Dimensions:
163.5 x 77.3 x 8.8 mm
Weight:
206 g
Ingress protection:
N/A
It is very unfortunate that the HONOR 9X Pro offers no support for NFC or 5 GHz WiFi, as NFC is a key feature to support the HONOR Magic-Link, which will be available in the upcoming HONOR MagicBook. The lack of 5 GHz WiFi is also a sore point considering that it allows for much faster WiFi speeds, perfect to take advantage of the internet speeds we can get in Malaysia today.
Performance
So the HONOR 9X Pro comes with a Kirin 810, which is a pretty beefy chip for a mid-range device. It actually packs sufficient power to nip at the heels of the Kirin 970, which was HUAWEI/HONOR's flagship chipset back in early 2018, so I would consider it a pretty strong mid-range chipset. We will be comparing the HONOR 9X Pro against more recent devices with more modern chips in the following charts though.
Antutu sees the HONOR 9X Pro pull ahead of all the popular mid-range devices launched in recent times. It is definitely a clear upgrade over the regular HONOR 9X though, with much higher performance.
We see a similar lead in the CPU performance, with the HONOR 9X Pro pulling ahead of the Helio G90T-powered Redmi Note 8 Pro and of course, leaving its non-Pro brethren in the dust.
In 3DMark, the HONOR 9X Pro once again appears as the top dog in the devices compared. At this point it is probably humiliating to even comment on how far behind the HONOR 9X is. The HONOR 9X Pro literally posted nearly 3x higher scores in ES 3.1 than the HONOR 9X.
PCMark is the first time we see it slide down the charts. Perhaps it just isn't designed for productivity-related workloads? Regardless, the HONOR 9X Pro still delivers a strong showing in this segment.
It also posts nice battery life figures, lasting exactly an hour longer than its non-Pro sibling, despite featuring the same-sized battery. It's pretty obvious that the Kirin 810 is a massive upgrade over the Kirin 710 by now, with it delivering not only much better performance, but also better battery life.
Its excellent endurance figures also extend into real-world usage. I managed to clock more than two days away from the plug, in addition to The 10W charger added 30% to the tank over 30 minutes connected to the plug. That's relatively slow, but considering the impressive endurance, I am almost willing to forgive it. It is worth noting that even when I plugged in a faster 40W SuperCharge power adapter, the HONOR 9X Pro didn't support a faster charging speed, so you are stuck with that 10W charging rate.
For gamers, you will be pleased to know that it supports COD Mobile at up to 60 FPS, although PUBG Mobile is stuck at 40 fps even at the lowest graphical settings. It is most likely not a hardware limitation, as the GPU in the Kirin 810 here is actually pretty beefy for a mid-range chip.
User Experience
Another thing I really like about the HONOR 9X Pro is that it comes with a full notchless display, unlike most of its peer in this price range. That allows for a truly unblemished 6.59 inches of viewing area. As mentioned earlier, the slim bezels also make it rather manageable for a device with such a large screen, while the curved back helps it sit more firmly in your palm. It is worth noting that the display is relatively wide though
The screen quality is decent enough, although it is still held back by the usual limitations of an IPS LCD panel, namely the fact that it can't deliver true blacks and the vividness that OLED panels can. Still, it is a good-enough IPS panel and can go really bright for good visibility outdoors.
Audio gets pumped out via a single loudspeaker, and if you want better sound you will have to plug in some earphones. Thankfully there's still a headphone jack on the HONOR 9X Pro, just like its lesser brethren offered. If you want to tune up the sound, HONOR also offers you the HUAWEI Histen audio software to tune your sound profile to your liking.
When it comes to the software, you will still find the severely outdated EMUI 9.1. It is still based on Android 9 Pie too. That's somewhat unfortunate as you even miss out on essentials like Dark Mode. There really is no reason for HONOR to release a device in 2020 with EMUI 9.1, so hopefully they will release an update to bring the HONOR 9X Pro up to speed.
As the HONOR 9X Pro still runs EMUI 9.1, the camera UI is also outdated. But you do get features like the Super Night Mode and also 48MP AI Super Clarity, so while the UI is outdated, its feature set isn't.
Results are decent, but the ultra-wide camera's images are a bit on the soft side. Even the main camera doesn't take all that sharp images under good lighting, which I do believe to be an issue with the image processing algorithm, rather than the hardware here. Night mode is available only for the main camera, which is unfortunate, as the ultra-wide angle could definitely do with some help in the low-light department. The selfie camera's Beauty mode game is strong, and I look quite flawless. Not exactly my thing but if you are into that sort of look where your skin looks smooth and your eyes shiny, it will definitely do a good job. You can check out the full-sized shots on Google Photos.
Conclusion
The HONOR 9X Pro was exactly what I hoped the HONOR 9X was: a good mid-range flagship with good performance across the board and a nice camera. HONOR definitely delivered on that, although I do wish that they released the Magic UI 3.0 update for it before it was launched.
There are probably devices at this price that offer faster charging, or better cameras too, but if you want a device with chart-topping performance and an expansive display for gaming, the HONOR 9X Pro takes the cake. For RM999, it definitely offers strong performance under the hood, although it does have its fair share of drawbacks too.
Our thanks to HONOR Malaysia for sending us the HONOR 9X Pro for review.