Review
HONOR MagicWatch 2 Review — hard to say no to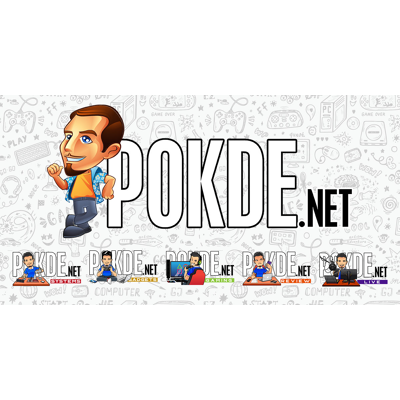 Overview
The HONOR MagicWatch 2 is pretty affordable and is one of the most advanced fitness-oriented smartwatches you can get for the price. Customizability is somewhat limited though...
Positives
+ Sleek design
+ Beautiful OLED display
+ Strong fitness-oriented feature set
+ Excellent battery life
+ Good value
Negatives
- Limited customization
- No support for additional apps
Smartwatches are becoming more practical, partly due to the much more affordable prices as compared to a few years back, and also the fact that the battery life figures are a lot more usable. With that said, let's take a look at the second generation HONOR smartwatch, the HONOR MagicWatch 2. Yes, the new name makes a lot more sense now.
Taking it to the next level
As compared to the sportier HONOR Watch Magic, the HONOR MagicWatch 2 is decidedly more mature. There's still an unnecessary tachymeter printed on the bezel (quick note, it doesn't have a tachymeter feature), but it now looks a lot sleeker.
The bezel is now a part of the glass covering the display as well, which is quite an interesting look. HONOR machined a slant to the glass around the edges, which might mean that the HONOR MagicWatch 2 is relatively more fragile than the HONOR Watch Magic as the latter sports a raised bezel that can protect the screen. The frame is crafted out of stainless steel, giving it a solid feel and just the right amount of heft.
On the underside, you get a plastic surface, but that is actually a good move as it avoids triggering hypersensitivity reactions from the nickel in stainless steel. You can see four holes in the center for more accurate heart rate and SpO2 monitoring, as well as the two contact pads which will charge the HONOR MagicWatch 2.
Last but not least, the black resin strap. It's pliable for comfort, and comes with a tab to quickly remove them in the event you want to swap them out for something else. HONOR does tout customizability with the HONOR MagicWatch 2, and I do say they definitely delivered on that.
HONOR MagicWatch 2 Specifications
Display
1.39″ 454 x 454 AMOLED
Full-color display
Auto-brightness
Capacitive touch
Water resistance
5ATM (50 meters)
Features
24/7 heart rate tracking
Swim tracking
Voice guidance for 15 activities
Step counter
GPS run tracking
Sleep monitoring
SpO2 measurement
Stress monitoring
Notifications
Idle alerts
Phone calls
Music playback from 2GB storage
Sensors
PPG cardiotachometer
Infrared wear sensor
Accelerometer
Gyroscope
Barometer
Altimeter
Battery
455 mAh, Up to 14 days battery life
Weight
41 grams
Somewhat limited…
While HONOR has crafted up a good number of watchfaces for us to customize our HONOR MagicWatch 2 with, the ability to add third-party custom watchfaces is still relatively limited. You would have to install the Chinese version HUAWEI Health Beta app which you can download as an APK, for now. Hopefully the feature will roll out to the global version ASAP.
The current version of HUAWEI Health is pretty competent, although there's no ability to add apps or other features to the HONOR MagicWatch 2. With that said, you would probably not need to add that much to it, as I do find it a very full-featured fitness-oriented smartwatch.
I do say fitness-oriented because it even comes with a voice guide to help you get the most out of your workout. And yes, there's GPS built-in too, letting you leave your phone behind when you go out for a run, if you load the 2GB of on-board storage with your favorite tracks. You can even pair the HONOR MagicWatch 2 to your Bluetooth earphones. There are no cellular capabilities, so you would be off the grid until you get home. Perfect.
For those who are a bit more adventurous, you can also make use of the barometer, altimeter and compass too during your hiking expeditions, but those are most probably not for me.
I did test the call feature, and yes it does allow you you to talk to your watch like a Power Ranger if you want, but the call quality wasn't exactly inspiring on both ends, and you would probably be better off talking via the loudspeaker on your phone. I haven't used it for running, as the only only running I do is away from responsibilities, but in my daily use the step counter, sleep tracking and stress monitoring works pretty effectively.
I must add that wearing a watch to sleep may not be for everyone. While a fitness band like the HONOR Band 5 is relatively out of the way, the HONOR MagicWatch 2 is a noticeable chunk of metal and glass on your wrist, and might make some feel uncomfortable sleeping with it on.
Speaking of which, with the all-day heart rate and sleep monitoring active on the HONOR MagicWatch 2, I still got surprisingly good battery life. Even though it was always connected to my Xiaomi Mi 9 via Bluetooth, I managed to eek out around 7 days before having to plonk it onto the charger.
Conclusion
The HONOR MagicWatch 2 is a solid fitness-oriented smartwatch, but you can't install apps on the watch, or download third-party watchfaces to it. The latter is still possible, albeit the methods are a bit more complicated than I would like, but it will most probably be added to the global version soon.
It's probably hard to say no to the HONOR MagicWatch 2 though, especially with its relatively affordable price tag of just RM699. If all you want to do is a smartwatch that can deliver notifications, give you several dozens of watchfaces to choose from everyday, and be feature packed companion with stuff like an altimeter and barometer, the HONOR MagicWatch 2 is a compelling purchase.
Thank you HONOR Malaysia for sending us the HONOR MagicWatch 2 for review!