Review
HUAWEI MateBook 13 Review — it isn't just about hardware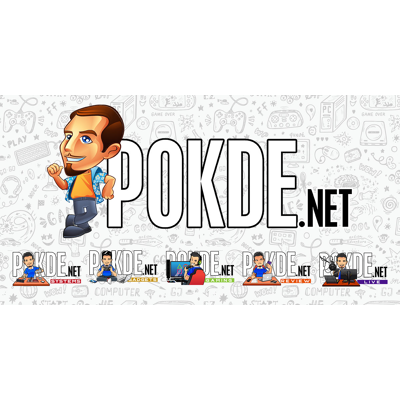 Overview
The HUAWEI MateBook 13 is an ultraportable which packs the latest Whiskey Lake processors and a GeForce MX150 for some serious grunt. However it's main draw isn't really its hardware, but what HUAWEI has done to integrate it into the HUAWEI ecosystem.
Intel Core i5 8265U + 256GB: RM3999
Intel Core i7 8565U + 512GB: RM4399
Positives
+ Slim bezels and sleek form factor makes for a very portable laptop
+ Respectable performance
+ Bundled charger is really convenient for travelling light
+ Beautiful screen
+ Excellent integration into the HUAWEI ecosystem with HUAWEI Share
+ Reasonable pricing
Negatives
- Glossy display makes it hard to use outdoors
- #DongleLife is annoying
- Cooling could do with an upgrade
Introduction
HUAWEI's entry into the laptop scene in Malaysia was pretty recent, but they have made pretty good progress. The HUAWEI MateBook X Pro and HUAWEI MateBook D were the first laptops they brought in to Malaysia, and they sold pretty well. This year, along with the HUAWEI P30 series, they brought in the HUAWEI MateBook 13, which is an ultraportable laptop that has an ace up its sleeve. Let's check it out.
Unboxing
The packaging of the HUAWEI MateBook 13 is as simple as they come. A simple cardboard box with an image of the HUAWEI MateBook 13 and HUAWEI logo is all you get.
Inside the box it's equally minimalist. You get the laptop, a USB-C cable and a USB-C charger which is capable of delivering up to 65W to charge the HUAWEI MateBook 13 and a USB-C to USB-A dongle. The charger can also recharge your smartphone with up to 18W Quick Charge 3.0, so you can actually save some luggage space by not having to carry additional chargers for your smartphone. It doesn't support HUAWEI SuperCharge though, so if you use a recent HUAWEI device, you will still need a separate charger if you want to enjoy faster charging speed than 18W QC 3.0. Ironic, I know.
Appearance
The Lotus Flower logo is the only thing on the aluminium lid of the HUAWEI MateBook 13. There isn't much to talk about when it comes to the lid. I dig the gunmetal grey color (Space Grey, in HUAWEI, and fruity speak) and sandblasted finish, but really, it's really simplistic here.
HUAWEI made good use of the HUAWEI MateBook 13's footprint. The HUAWEI MateBook 13's keyboard doesn't have a numpad, but the keys are pushed right to the edges, just like how the screen is. There is very minimal bezels all around the display, even on the bottom edge. Many a laptop manufacturer tries to cheap out with thick bezels at the bottom and narrow ones around the top and sides, but not HUAWEI. Also, the webcam is in its usual position, so you won't need to worry about showing off your multiple chins in a video call.
The keyboard layout is clearly very strongly inspired by a certain fruity tech brand. It does come with white backlighting, so you won't have to fumble with it in the dark. The trackpad here is huge, which should be a boon for users who don't carry a mouse with them. The HUAWEI Share sticker on the lower right corner is going to be quite useful, and we will talk about that later.
On the bottom of the laptop is where you will find the speaker grilles and also the intake vents. Four thick rubber feet raise the HUAWEI MateBook 13 well above any hard surface you place it on, giving the speakers and also the fans more breathing room. The Windows 10 and NVIDIA stickers are placed upon yet another sticker, so you can easily remove them if you think that they are messing up the minimal aesthetics of the HUAWEI MateBook 13.
Given that the HUAWEI MateBook 13 exhausts from vents situated between the main body and the screen, the HUAWEI MateBook 13 has no unsightly marring the sides and back of the laptop. This is also the only place in the HUAWEI MateBook 13's frame which is made of plastic. HUAWEI designed the HUAWEI MateBook 13 with a aluminium lid, bottom and palm rest, but a plastic frame to keep costs lower. For a full-aluminium build, you would have to look at the more premium HUAWEI MateBook X Pro.
Overall the HUAWEI MateBook 13 is quite clearly inspired by a certain other M**Book. It looks quite good, that's undeniable. It might not be the most original of designs, but then again, imitation is the sincerest form of flattery, no?
Specifications
CPU
Intel Core i7-8565U @ 1.8 GHz (up to 4.6 GHz Turbo Boost)
RAM
8GB 2133 MHz LPDDR3 (soldered on-board)
GPU
Intel UHD 620
NVIDIA GeForce MX150 2GB GDDR5 (25W)
Storage
512GB WD PC SN720 M.2 PCIe 3.0 x4 NVMe SSD
Software
Microsoft Windows 10 Home
HUAWEI Share
HUAWEI PC Manager
HUAWEI Display Manager
Connectivity
Intel Wireless-AC 9560 WiFi 802.11ac Wave2 (Up to 1733 Mbps)
Bluetooth 5.0
2 x USB-C (USB 3.0) ports
Display
13″ 3:2 2K (2160 x 1440) IPS panel, 88% screen-to-body ratio, 100% sRGB, Windows HD Color support (HDR videos ready)
DisplayPort over USB-C (left USB-C port)
Audio
2 x speakers, Dolby Atmos
2 x built-in microphone
1 x 3.5mm combo jack
Power
65W USB-C power adapter
42 WHr Li-Ion battery
Dimensions
286 x 211 x 14.9 mm
Weight
1.28 kg
Performance
Storage speeds are blazing fast, which is a given considering how it packs a top-of-the-line PCIe 3.0 x4 NVMe SSD with 64-layer 3D NAND. Kudos to HUAWEI for not skimping on storage with PCIe 3.0 x2 NVMe SSDs, or God forbid, QLC SSDs.
Single-core performance is pretty stellar, given the strong single-core boost clocks. Multi-core performance isn't nearly as rosy, but with it having 2/3 the cores and threads, the performance is really in line with the hardware on hand.
In Superposition, the HUAWEI MateBook 13 doesn't do all that great. Keep in mind that it only sports an NVIDIA GeForce MX150, so you aren't going to break any benchmark records or play the latest AAA titles with this machine.
Same case in Time Spy here. You will get by pretty well in simple games like DOTA 2 or CS:GO at 1080p, but if you want to play more graphically intensive games, you might find the GeForce MX150 shorthanded. Do use a cooler though as the Intel Core i7 8565U and GeForce MX150 can get quite toasty in this slim form factor, with the former going up to 92°C during our short Cinebench run.
What it doesn't offer in raw horsepower, it makes up for it in endurance. Battery life on this thing is pretty good, with less than 20% of battery drained in 30 minutes of me working on this article. This was on the Better Performance power profile, with the display and keyboard backlighting set to 50% brightness, so you can probably eke even more battery life out of the HUAWEI MateBook 13 if you are willing to tone down the performance and brightness even further.
User Experience
Now let's get down to actually using the HUAWEI MateBook 13 as a laptop for productivity. HUAWEI has integrated a fingerprint scanner into the power button. So if you want, you can press it to power on and just leave your finger there for it to scan and unlock. Probably no one would do that, unless you are waking the HUAWEI MateBook 13 from sleep, because then it would make sense as in that case it will be ready in just a second. Not to say this thing boots slowly though, because it does boot ridiculously fast. Just, not fast enough for me to keep my finger on the sensor the whole time. The fingerprint scanner is about as accurate as you would expect from a smartphone, and that's saying a lot for a laptop's fingerprint scanner. Speaking of keeping my fingers on the HUAWEI MateBook 13, the keyboard is quite comfortable to type on. Not MSI GS65-comfortable, but good enough. It could probably do with a pinch more tactility, but this is definitely fine.
I really love the display on the HUAWEI MateBook 13. It's probably the sharpest and most vibrant laptop display I have seen this year. The slim bezels are really nice to have, and the only thing I can complain about the display here is that it has a glass cover but yet it doesn't support touch. I know that a glossy finish helps when color accuracy and sharpness are prioritized, but it does make it hard to use when in areas with strong lighting behind you, i.e. outdoors. If you are using it indoors, the display looks fantastic, perfect for media enjoyment. The speakers on the HUAWEI MateBook 13 is also surprisingly good, so you don't particularly need headphones to enjoy headphones. Just make sure that you aren't forcing the people nearby to enjoy it with you though, because they can go pretty loud.
So since it doesn't have touch, you will have to navigate Windows with the sizeable trackpad. Truth be told, the trackpad could probably do with some improvement. It does have excellent palm rejection, but when you use a second finger on the clicker and one finger to move the pointer around, tracking will be affected. If you only use one finger and double tap like a sane person should, it works perfectly fine. The area around the trackpad can get pretty warm. In fact, the whole palm rest area around the keyboard can get quite warm. The underside of the laptop heats up considerably as well, so I wouldn't recommend using the HUAWEI MateBook 13 on your lap too frequently for extended periods of time. One of the drawbacks of packing so much performance into this slim form factor, I guess.
This slideshow requires JavaScript.
While I enjoyed my experience using the HUAWEI MateBook 13 quite a bit, the lack of ports is really quite irksome. I personally prefer using a mouse rather than the trackpad, so I needed the USB-C to USB-A dongle. Now with a mouse in one of the two USB ports, I needed to connect my card reader… Aaaaaaaaand I m out of USB dongles. I know that this can be solved pretty easily but I really hope Windows laptops never go down the dongle route because it is really annoying. Also, why didn't HUAWEI just embed a card reader into the HUAWEI MateBook 13? Probably because HUAWEI smartphones have awesome cameras which can replace DSLRs?
I would avoid commenting on that here, but if you are using a HUAWEI smartphone, the HUAWEI Share feature on the HUAWEI MateBook 13 makes transferring images a real breeze. Forget Dukto or any other third party software to help you transfer files over WiFi. HUAWEI Share is so well integrated into HUAWEI smartphones and the HUAWEI MateBook 13 that a single tap can transfer files to and fro between the devices seamlessly. It can even do screen recording from the laptop to the phone, which makes it a pretty amazing way to collaborate with people using IM apps on your smartphone without having to open up clunky web interfaces to do it.
HUAWEI Share is probably the most interesting innovation to be added to a laptop in recent years, and we definitely look forward to other manufacturers following suit. HUAWEI is probably in the best position to do it though, given that they make their own smartphones and laptops. All you need is a smartphone with NFC running EMUI 9/Magic UI 2.0 and above, and it will work. HUAWEI should definitely invest more time refining the software on their laptops and smartphone, since they have gotten most of the hardware on the HUAWEI MateBook 13 right.
Conclusion
The HUAWEI MateBook 13 is a pretty impressive laptop. But unlike our previous reviews where we were usually smitten by a laptop's hardware, what makes the HUAWEI MateBook 13 amazing isn't the hardware, but the software which makes it unique. HUAWEI Share is really quite amazing in practice, and while you will need a HUAWEI device to use it, let's face it. HUAWEI makes some pretty cool smartphones too. If you have a HUAWEI smartphone and you are in the market for a nice ultraportable, the HUAWEI MateBook 13 might just fit your bill. After all, it isn't that expensive with a starting price of just RM3999. Our unit here costs RM4399, but all you are getting is a bit more storage and a Core i7 8565U instead of the Core i5 8265U powering the more affordable variant. I would pick the Core i5 variant over this any day though, as that already has more than enough oomph for anything I need to do.
Now, there are a number of key drawbacks when considering this laptop though. You will need dongles, USB hubs and also a laptop sleeve if you are planning on using this as your mobile productivity PC. The HUAWEI MateBook 13 can get toasty, which points at the cooling system being somewhat inadequate. The sleeve will come in handy not only to protect the HUAWEI MateBook 13, but also to insulate your precious family jewels from the heat of this laptop. Speaking of which, why didn't HUAWEI include one in the pouch? Most premium laptops I have reviewed came with one. All in all, the HUAWEI MateBook 13 is deserving of our Silver PokdeWard for the premium-albeit-derivative design, good performance and impressive software features.
Our thanks to HUAWEI Malaysia for provisioning a unit of the HUAWEI MateBook 13 for our review purposes.