Review
ASUS' first ever ASUS P2B projector review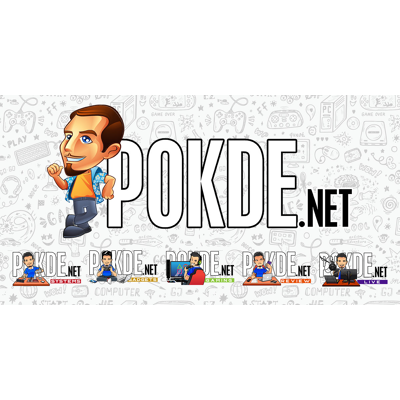 Positives
Very extensive Connectivity
350-lumens bulb with 30K hours of goodness
Portable & Lightweight
Negatives
No Bluetooth or Wi-Fi connectivity
USB 2.0 instead of USB 3.0
The Projector Story
Definitely not claustrophobic, but sometimes, I just like to get away from the walls and reach out somewhere else. The problem is, I end up in another wall cube – just larger. That's not our fault of course because we are surrounded by large infrastructures with minimal nature left to explore. What am I talking about? Basically, I went to the Digital Mall with SuperMommy a couple of weeks ago. The magical place where your total body weight gets reduced by a few grams when you are left with lesser notes in your wallet.
So we were at a projector shop. I've been eyeing on a projector for very long now. I've always loved staring at displays in dark and what better love could you ever get than the awsomeness of a projector in this case? The problem about getting a projector is that you need to imagine a hell of a lot of things before picking the right one. For starters, you need a huge empty wall that has enough empty space in front of it to place the projector. I saw several options but none really enticed me. So we walk back home without a projector, but with a JBL Portable Speaker instead. What? You forgot about the magical part of Digital Mall?
Enter ASUS (again)
By now, you readers could pretty much explain the love that we at Pokde.net have for ASUS products. But don't get us wrong. It's unconditional love because ASUS just makes practical products with innovation that you can't resist. This is as normal as it gets. I was at least looking at Canon, Dell, Acer, Benq and such brands all this while. Until I got a call saying ASUS is bringing in projectors. Then again, not being their core product, this could be a disaster. I'm not kidding, this was my first impression.
As Puny As It Gets
When I mention "projectors", the first thing that comes in your mind is a big black box with a huge "eye" in front, surrounded by noisy fans, posing large buttons on top with several ports at the back. This one was not much different, except that the size was VERY small. So small that it actually fits in my messenger pouch that I carry around. Now, this sparks the next thing in my mind – the idea of what to do with this gear!
Short Throw Lens
Maybe this is the ultimate solution to my bedroom's AV setup. I've done an extensive home office setup and my next project was to hook in some ample AV system for my bedside entertainment. I have had a wall for this. It was on the side of the bed and I've left it empty for a huge HDTV. Little did I know, the so called HDTV had no frames and used strobes to project the images. I hooked up the ASUS P2B on my DSLR's tripod, set it on the other side of my bed and switched it on.
The first thing that awed me. I was eyeing on 1000-lumens and above projectors when I was at Digital Mall. The ASUS P2B was spotting a 350-luments LED light source. "Meh", said I. But of course because this was my first experience getting a projector. I had no idea how to scale this lumens thing and I never trust salesmen anyway. When I switched it on, from about 3 meters away, I was presented with a 120″ dark screen in a dark room with the ASUS brand on it (heavy breathing). Then the demo fired up. And I got a big shock. The display was surprisingly beautiful! I've been using Dell and Canon projectors at my ex-working-place and perhaps was too used to their outputs. This one was several steps ahead. Beautiful. Crisp. And suddenly the demo sound played at its peak volume. It was sharp, audible non-bass sound; perfect for a bedroom at least.
It really didn't took me long to get used to it too. And I knew definitely what to do next.
Ultimate Connectivity
I have a new "toy" to hook up to this baby. A toy that I will explain sometime soon as I review it (just subscribe to this blog to get those updates). You can't SuperMommy about this, but I was standing at the back of the projector for almost 30 minutes wondering "what should I hook to this thing". This was the first of its kind feeling. Not the feeling of not knowing what to connect, but rather a feeling of which one to connect. I had a mobile phone and a tablet that could be MHL-ed to this thing, a laptop that could use the VGA capabilities, nVidia Shield that could use the HDMI love, a USB drive that I could just transfer the files from my desktop so I don't lure extra cables around, an extra 16GB microSD lying around that I could just "sponsor" this machine. Where do I begin, really? In the office, it was always VGA because the HDMI cable was always missing anyway. lol.
Productivity On The Go
On the first night, I plugged in my USB drive. A drive that is always with me in my messenger bag. A drive that has an OTG connector to even backup stuff on my mobile phone when needed. My saviour in various occasions. My little life placeholder. I plugged it in and I saw some of my personal files shaking hands with the projector. Kinda expected that. Until I saw the documents. YES! The documents! I fired up my Excel spreadsheet and I was staring at my monthly expense sheet in my room. On a projector. Whow, I lived to see this day. I was expecting videos and images, and not music (which also happens to be packaged in), but documents?! Heck, I need a keyboard and a mouse to go beyond of course, but hey, this is somewhere for me. A benchmark. A setting point. From now on, people send me documents for review, I'll download them on my mobile phone and just MHL it to the projector – because daddy can! :)
Portability Beyond Boundaries
The ASUS P2B is so portable, you could carry it like a notebook. It comes with a nice carrying pouch too. Barely the size of a CD-ROM enclosure, weighing at just 656g, this is a projector that you would want to carry everywhere really. In fact, I'm having a group trip coming soon and I plan to take it along. Just to see what and how it can serve in the harsher conditions outside of a bedroom.
Now the Bad Stuff
In all honesty, it makes me feel bad picking on such a small device like this. Feels like picking a fight with a school boy. But I know some of you guys are going to go out to buy this baby and want to know what to look out for. My first grudge on this little baby was the connectivity. What? Connectivity? Yeah! While having a multi farious fund of connectivities, there were two very important ones that I was hoping it would have – Wi-Fi and/or Bluetooth. Don't get me wrong. We walked out of the digital mall with a JBL Bluetooth Speaker, remember? I was hoping I could just hook it up to this device seamlessly without having an intermediary device. Or if it would have a Wi-Fi so I could stream files over the air from my home network without relying on another hardware. Then again, seeing the performance of this baby, I don't really mind all that.
Secondly, its a USB 2.0 port when it could've been a 3.0 instead. When playing very large files, you will notice slight sluggishness in the beginning before things get smoother after a few seconds. Not that annoying, but you are placing your bets on this baby, its worth pointing out.
Finally, if only there was another IR port on the front side. See, when we are presenting to a large audience, chances are, you will be standing in front of the projector and not behind it. You may want to use the remote for some simple tasks since you will be holding it for it's laser pointer anyway.