Review
Redmi Note 7 review — Redmi's finest yet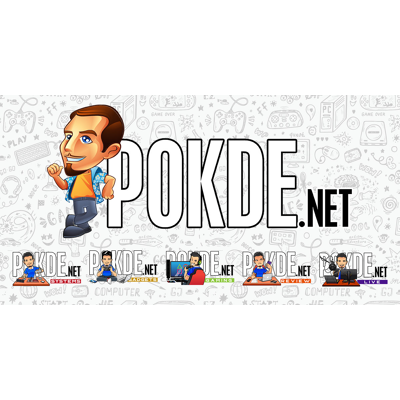 Overview
The Redmi Note 7 is the world's first device to feature a 48MP camera while priced under RM1000, allowing you to enjoy one of the most advanced cameras in a device that costs less than half of your average 48MP camera smartphone.
3GB + 32GB: RM679
4GB + 64GB: RM799
4GB + 128GB: RM949
Positives
+ Gorilla Glass 5 build on both sides
+ IR Blaster is amazingly convenient
+ Excellent performance across the board
+ Great battery life
+ Good photos with the 48MP camera
+ Great bang for buck!
Negatives
- A matte plastic frame would be preferable, if not metal
- 48MP mode does not offer any real benefit
- Night mode could be further improved
Introduction
There aren't many smartphones as prolific as Xiaomi's Redmi series. From being just a series of affordable phones, they are now officially a sub-brand under Xiaomi, with flagships in the pipeline. Before we get ahead of ourselves, let's take a look at the Redmi Note 7 we have here, the latest entry into a long line of impressive devices with price tags that undercut the competition while offering more features.
Unboxing
The packaging is pretty typical of Xiaomi's mid-range devices. The signature Xiaomi orange is here too, reminding everyone that this is after all, a Xiaomi's off-shoot.
The Redmi Note 7 comes with a case, a standard 10W charger, USB Type-C cable and your usual documentation. Xiaomi could have further upped the value proposition with a better charger as the Redmi Note 7 does have Quick Charge 4 support, but I guess it would have been too costly for this price segment where every dime counts.
Appearance
The Redmi Note 7's mid-range ambitions makes itself quite apparent once you turn on the display. You get pretty sizeable bezels on the bottom, and the screen doesn't reach all the way to the top edge either, despite the use of a Dot Drop notch to increase the screen-to-body ratio.
Over on the back we find the dual rear camera setup. We got the somewhat boring Space Black variant, which doesn't feature the fancy effects that the other Neptune Blue and Nebula Red color options offer. Still it is worth noting that unlike other devices in the price range, it's real glass here, and Gorilla Glass 5 at that.
The side of the Redmi Note 7 is where Xiaomi cut costs on. It's made of plastic, which resulted in a lot of people doubting its durability, especially when a certain phone abuser on YouTube snapped it clean in half. We also see the massive camera bump, which is somewhat of a theme for Xiaomi devices recently.
On the bottom here we find the USB Type-C port, which is yet another rare find at this price range. The top edge is home to an IR blaster and a 3.5mm jack, so for those who have yet to #moveon to wireless audio, the Redmi Note 7 is a viable option.
As a whole, the Redmi Note 7 doesn't disappoint in terms of its looks, but it doesn't wow us either. Perhaps the Nebula Red variant would have been a lot more impressive, but the black Redmi Note 7 looks just like any other black device. Great for those who love an understated look, but I do prefer some flair.
Specifications
CPU/Chipset:
Snapdragon 660 (4 x Kryo 260 @ 2.2 GHz + 4 x Kryo 260 @ 1.8 GHz), 14nm FinFET
GPU:
Adreno 512 @ 850 MHz
RAM:
4GB LPDDR4x
Display:
6.3″ FHD+ (2340 x 1080) IPS LCD display, Dot Drop notch
Storage:
64GB eMMC 5.1 (expandable via microSD up to 256GB)
Camera:
Main Camera(s)
48MP f/1.8 + 5MP f/2.4 depth sensor
Night Mode, Pro mode, Portrait Mode, 1080p60 video, 1080p120 slow-mo
Front Camera
13MP f/2.2
AI Beautification, HDR
OS:
MIUI 10 based on Android 9 Pie
Connectivity:
LTE Band 1/2/3/4/5/7/8/20/28/38/40
Wi-Fi 802.11 a/b/g/n/ac (2.4 GHz, 5 GHz)
Bluetooth 5.0
SIM:
Hybrid dual SIM
Battery:
Li-Po 4000 mAh (non-removable)
Quick Charge 4 support
Dimensions:
159.2 x 75.2 x 8.1 mm
Weight:
186 g
The Redmi Note 7 features pretty impressive specifications, but it's nothing new for Xiaomi's lineup. Aside from the rear camera, that is. The Redmi Note 7 makes the cut as the most affordable 48MP smartphone in the market, but we will be checking out if the high resolution actually results in an advantage in terms of actually shooting photos.
Performance
For those of you concerned about the Antutu scores, the Redmi Note 7 is the highest scoring Snapdragon 660 device we have ever tested.
It does well in Geekbench too, delivering an impressive score in both the single-core and multi-core runs.
For 3DMark we are looking at chart-topping performance once again. It handily trounces the other devices in its price segment.
PCMark we see it fall behind a little. Probably the Redmi Note 7 was designed more for play and less for work?
Battery life of the Redmi Note 7 is excellent, especially considering how close it is to slower devices with bigger batteries like the Samsung Galaxy M20. Xiaomi definitely worked hard on the optimization of the Redmi Note 7's battery life, giving us battery life much longer than what we would expect from a Snapdragon 660 paired with a 4000 mAh.
In real life, we also saw very impressive battery life. More than 7 hours of on-screen time was really satisfying to see. Recharging it when the battery hit 15% yielded 24% in 30 minutes, which is passable but it could have been better if Xiaomi provided a Quick Charge-compatible power adapter.
The Redmi Note 7 performs well when switching between apps or just browsing around. However I encountered an inexplicable lagginess when I was typing with Swiftkey. The rest of the user experience is fine though. For gaming, I found that PUBG Mobile runs well and the device doesn't heat up uncomfortably. Overall, I am pretty satisfied with the performance of the Redmi Note 7, except for the typing experience.
User Experience
I like the size of the Redmi Note 7. it is very manageable. The slight chin actually makes the Redmi Note 7 more comfortable to type with, especially if you leave the navigation buttons in place. What I did not like was the glossy plastic frame which got icky really quickly. Well good thing it comes with a case. The display is good and I have zero complains about it.
The Dot Drop display reaches pretty far into the display. But that's not the worst part. Xiaomi, in all their wisdom, decided to make the notification even taller than the notch itself, which means more wasted screen real estate. Oh, and the selfie camera here also works for face unlock.
If you are planning to enjoy some music or movies with the Redmi Note 7, grab a pair of earphones. The mono speaker on the bottom of the Redmi Note 7 definitely tries it best to deliver a hint of bass, but being so small it just isn't physically capable of doing it. It definitely sounds less airy than most smartphones.
I believe by now MIUI 10 is no stranger to you guys. I see it on a daily basis on my POCOPHONE F1, and we have been pushing out a pretty steady stream of reviews on devices running MIUI 10. It's a pretty good Android skin, and I really like using MIUI over any other Android skin except perhaps One UI or Zen UI.
Now onto the highlight feature. The Redmi Note 7 is Xiaomi's first 48MP smartphone, and there has been a lot of contention going around about how the Samsung GM1 sensor isn't a true 48MP sensor. It does have 48 million photosites, so in essence it is a 48MP sensor. The Tetracell technology is what makes it somewhat more vague, but then again even the Sony IMX586 is best used with 4-in-1 pixel grouping. Enough about technicalities of the hardware though, so let's check out the camera UI and then the camera samples taken with the Redmi Note 7.
The UI is pretty familiar for anyone who has used a Xiaomi device in recent times. The only major differentiating factor is probably the 48MP mode which can be enabled in the Pro mode. For some reason, despite our unit running the official Global ROM, we are still seeing a popup with Chinese text informing us that the 48MP mode is enabled.
Image quality… Isn't exactly good. Fine detail is visibly lacking like in this shot, and dynamic range isn't exactly great either despite the HDR capabilities of the Redmi Note 7. The photos taken in the regular mode with AI and auto HDR turned on are actually very usable, but the 48MP and Night modes are actually quite a let down. You can scrutinize the shots in full resolution on our Flickr account.
For those of you who are expecting much better zooming with the 48MP camera, well you should probably simmer down your expectations a little. As it stands, a 100% crop of the upscaled 12MP shot gives you the same detail that a crop of the 48MP image will. In fact, the 12MP shot taken with AI and HDR gives you a better exposure if anything.
The Night mode is also pretty useless. It does brighten up shots but the auto mode actually does a pretty decent job already, so much that the dedicated Night mode seems quite redundant.
Conclusion
The Redmi Note 7 we tested costs just RM799, which makes it a pretty good deal. For a phone that costs less than RM800, I personally think the Redmi Note 7 is currently the best smartphone you can get. You can game on it, you can take some decent photos and best of all, you can keep doing it with its large-ish battery. Maybe a 5000 mAh battery would have been even better, but hey, we aren't complaining with more than 7 hours SOT on the clock.
If I am being nitpicky, I would like to highlight that I still think the Redmi Note 5 was ground-breaking when it comes to camera performance in the sub-RM1000 market. Don't get me wrong, the Redmi Note 7 is a good shooter, but doesn't exactly surpass its predecessor when it comes to sheer image quality. Of course, the Redmi Note 7 does come with a number of upgrades like a higher screen-to-body ratio, faster chipset and also a sleeker design, all of which are very Note-worthy.
Our thanks to Mi Malaysia for providing us the Redmi Note 7 to review.