Review
Razer Junglecat Review – Good for Mobile Games, Surprisingly Great for PC Gaming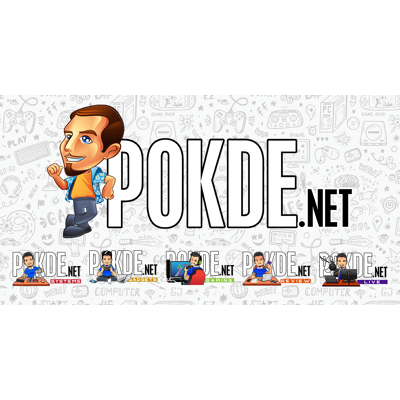 Overview
Looking for a mobile gamepad that's portable, easy to use, and can make your mobile gaming experience better? The Razer Junglecat might just be the one for you. Is it worth your money? Let's find out.
Positives
+ Compact
+ Can be used on Android smartphones and Windows PC
+ Clicky, responsive buttons and D-pad
+ Comfy analog sticks
+ Lengthy battery life
+ Better build quality than Nintendo Switch Joy-Cons
+ Razer Gamepad apps lets you customize controls even for unsupported games
Negatives
- Have to charge both sides separately
- Octopus plugin crashes occasionally
- Dependency on phone cases limits its potential
- Right controller layout is a bit awkward at first
Unboxing the Razer Junglecat
Inside the box of the Razer Junglecat mobile gamepad, you're expected to get the following items:
Razer Junglecat mobile gamepad (left and right)
Gamepad adapter mount
3 x phone cases
User guide and warranty
Appearance
The Razer Junglecat looks like Nintendo Joy-Cons but designed for mobile gaming. Essentially, the mobile gamepad is actually two pieces which acts as one. You can mount it directly on your smartphone provided that you use the phone case intended for it. We'll go more about this in a later section.
Starting from the front, you have the left analog stick, D-pad, and Select button on the left controller. For the right controller however, you have the right analog stick, the face buttons (A, B, X, and Y), and the Start button. It's a bit of an odd choice to have the analog stick positioned above the face buttons, as gamepads typical have it on the lower side.
Moving to the top, you have four shoulder buttons, two on each side. They are L1, L2, R1, and R2. There's nothing on the sides here. On the bottom, you have two USB-C ports and two power switches, one for each side. I'm sure you have an idea of why but we'll talk about in the User Experience section.
On the back of the Razer Junglecat, you will find some of the product details, such as model number, power rating, and more. The controller dock is simply a piece of plastic with Razer written on the front. You can slide in both sides so it will feel more like a traditional gamepad.
Overall, the Razer Junglecat is clearly inspired by the Nintendo Switch Joy-Cons and is a very portable mobile gamepad. The design itself is simple and straight to the point, which is how it's intended to be used. Given the size and lack of hand grips, you may feel some discomfort after long hours use.
Specifications
User Experience
The basic idea of the Razer Junglecat is that you can mount it on your smartphone in a similar fashion to Joy-Cons on a Nintendo Switch. To be able to do that, you need to use the protective case included in the box. There are two options for this:
Option A: Razer Phone 2, HUAWEI P30 Pro, and Samsung Galaxy S10+
Option B: Razer Phone 2, Samsung Galaxy Note 10+, and Samsung Galaxy S10+
For our review unit, we received Option A. Either way, if you aren't using any of the smartphones above, you lose out the ability to mount it on your device. This brings a huge limitation to the Razer Junglecat as options are limited. However, using a different smartphone doesn't mean you can't use it at all.
You can snap it on the controller dock included in the box so it will have the form factor of a standard, but more compact, gamepad. I actually like it this way, it's so convenient to bring around that I can easily put it in my pocket. The lack of hand grips may make it less comfortable for marathon gaming but having it would sacrifice its portability a bit.
The Razer Junglecat connects to your smartphone via Bluetooth. You will also need to download the Razer Gamepad app for configurations, which will require additional downloads such as the Octopus plugin. It's generally easy to setup and use, as the app will list down compatible and unsupported games. For the latter, you can freely customize the controls of the game with the help of the Octopus plugin overlay.
Keep in mind that some games like COD: Mobile may ban you for using this, so check the terms and conditions of the game before doing so. Moreover, it's only compatible with Android, not iOS.
One thing I had a little trouble with is the Octopus plugin. The overlay can cause certain games to run properly, or not let you control. The overlay prevented me from playing Rockman X DiVe at first but after a reboot, it finally lets me play with my own configuration. Furthermore, it seems that it's a little unstable as it occasionally freezes up, which subsequently causes the Razer Gamepad app itself to freeze up. Perhaps a little bug fixing is in order.
You can also connect the Razer Junglecat to PC via Bluetooth. It will detect both sides separately but you only need to connect to one to use both of them. As soon as it connects to one of them, the LED indicator for both sides will stop flashing and will just light up green, showing that it's connected.
As for using the Razer Junglecat, I personally enjoyed it. The analog sticks are far superior compared to the ones on the Joy-Cons, the D-pad and buttons are clicky and responsive, and it's firmly locked in to the controller dock. Having the face buttons below the right analog stick is a little awkward however, and takes a bit of time to get used to, but it's still way better than using on-screen controls.
To my surprise, I enjoyed using it more on PC. The D-pad is very fast and accurate that when I played Tekken 7, I could do nearly as good as playing on an arcade stick. It's so easy to wavedash with this and I can execute my usual combos, something I struggled with when using the DualShock 4. It seemed to have as much latency as a wired gamepad since fighting game combos are usually strict with timing and I could execute it with ease.
One thing that's worth pointing out is that it seemed that the button mapping is a bit odd, particularly the L2 and R2 shoulder buttons as it acted as the Select and Start button respectively by default. Just keep this in mind as you can simply solve this by remapping the buttons. If I need to be away from home, I'm bringing this with me to game on my laptop.
The battery life of the Razer Junglecat is superb. Razer claimed before that it can last at least 100 hours and as of right now, I've used it for close to 60 hours and it's still going strong. I actually want the battery life to deplete and I'm legitimately having a tough time doing so.
This is great since the Razer Junglecat is essentially two controllers acting as one, which means you have to charge both sides separately. It's a bit of an annoyance and I feel that Razer should have made the controller dock to double as a charging dock so you can charge both sides with just one USB cable. Given the lengthy battery life, at least you don't have to charge often.
If you're looking for a gamepad that's more suitable for PC and PS4 gaming, check out our review of the Razer Raiju Ultimate by clicking right here.
Razer Junglecat Verdict
The Razer Junglecat is a good mobile controller which works surprisingly well on PC. It's compact, versatile, easy to use, and has a very lengthy battery life. However, its dependency on phone cases, having to charge each side individually, right controller layout, and the occasional Octopus plugin crashes may turn some people off.
If you're more focused on mobile gaming, the Razer Kishi may be the better option but if you want versatility, the Razer Junglecat is the way to go. With that, I am awarding this with our Silver Pokdeward.
Big thanks to Razer Asia Pacific for letting us use this gamepad for the purposes of this review.