Game Dev Kills Rumour on PS5 Running Fake 4K 60FPS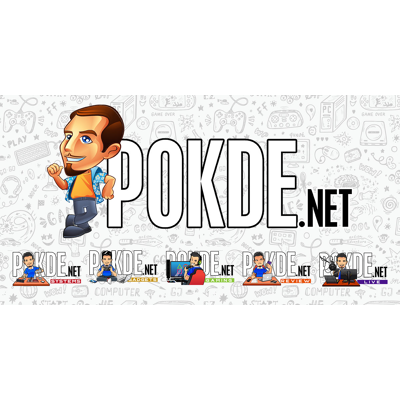 (1/3)I'm going to hate myself later for responding to this I can feel it (people attracted to this sorta topic are horribly toxic), but a lot of people misinterpreted what I said, which is partially my fault. Of course RE8 will run fine on launch, that was never in question by me https://t.co/9C2W7eKau3

— AestheticGamer aka Dusk Golem (@AestheticGamer1) August 12, 2020
Previously, there were PS5 rumours running rampant stating that the console is not actually capable of running games natively at 4K 60FPS and any claims of it doing so is fake. This started with a misinterpretation from notable leaker @AestheticGamer1. Now, a game developer has stepped up to clarify on the whole situation.
Teamkill Media Kills Rumour on PS5 Running Fake 4K 60FPS
Not sure where this quote comes from but, it didn't come from us.
Quantum Error currently is running at 4K 65-70 FPS unoptimized. We will be hitting our goal of 4K 60 FPS.
And there will be much more than just corridors lol! 🤣

— QUANTUM ERROR (@quantum_error) August 13, 2020
According to developer Teamkill Media on the official Quantum Error Twitter account, it was mentioned that their game had no problems running 4K 60FPS. In fact, it seemingly ran from 65FPS to 70FPS in 4K resolution while still unoptimized.
This is particularly interesting as previously, a Twitter user claimed that Quantum Error had trouble running at even 4K 30FPS before any optimization work was done. It's great to see the developers stepping up to fact check as this thing can be easily spread even if there is no truth to the matter.
On the matter of running fake 4K 60FPS, the basis of it is upscaling, where you take a lower resolution and upscale it to 4K. This will ease the load on the hardware and enable it to run games at higher frames. However, it will not truly be running at 4K resolution. Typically, it would be upscaled from Full HD resolution, but it can also work with anything higher, as long as it's lower than 4K.
For now, we don't have to worry about the PS5 being too weak to run games at 4K 60FPS. There's no word yet on the exact release date and pricing, but we will report on it as soon as information becomes available so stay tuned.
Pokdepinion: I honestly found it weird on how this rumour got started in the first place. Given the raw power and optimizations, I was pretty sure it would be able to pull off 4K 60FPS gameplay rather easily. Well, at least we got to hear more about the console now.