Review
iPhone 14 Pro Review – A Refined Experience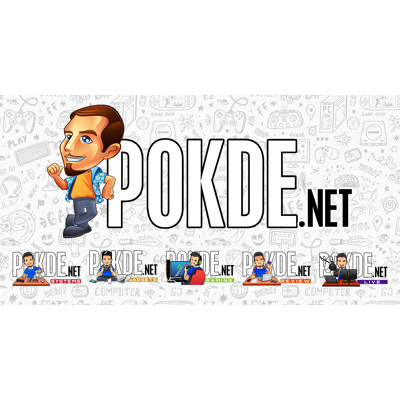 Overview
The iPhone 14 Pro gets an improvement from the previous generation. The hardware, the camera, the Dynamic Island, there's a whole bunch of goodies waiting for us here.
iPhone 14 Pro (128GB): RM5299
iPhone 14 Pro (256GB): RM5799
iPhone 14 Pro (512GB): RM6799
iPhone 14 Pro (1TB): RM7799
Positives
+ Simple block design with curvy edges
+ Seamless and snappy performance
+ Insanely good battery life for its size
+ Super Retina XDR with ProMotion is definitely lovable
+ Probably the best camera on a smartphone this year
+ Loud and clear audio
+ Dynamic Island does add advantages
Negatives
- Dynamic Island can still use a lot of improvements
- AOD is too bright and feels like battery draining
- No charger included is still going to be a minus point
- About time we drop the Lightning port and adopt USB-C
People always say that iPhone "just works" but I never understood what it actually means. What does not work on Android that works on iPhone? Usually, it would be Aiman who does Apple reviews, but this time around, someone challenged me to survive on an iPhone for a couple of weeks and see where it takes me there and I accepted the challenge. Bear in mind, outside of iPod Touch, this is the first iPhone I'm taking for a spin so I'm brutally Android driven reviewing an iPhone 14 Pro here.
Unboxing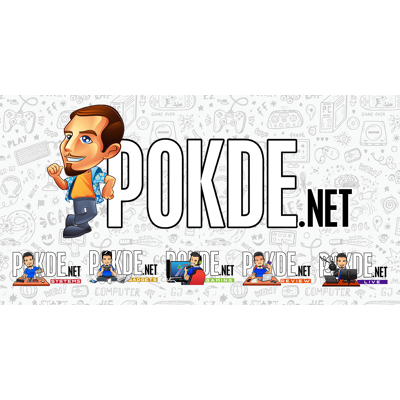 Apple has minimized the packaging by a lot even since the last generation Apple iPhone 13 series. You get the iPhone 14 Pro, a USB-C to Lightning cable, user guides, a SIM ejector and an Apple sticker that has been around for generations even in their Macbooks. This is a rather interesting fiasco for me because this is my first ever iPhone and I don't have the charger. Or so I thought. My existing chargers from Android did just fine especially since my recent devices have been using USB-C connectors.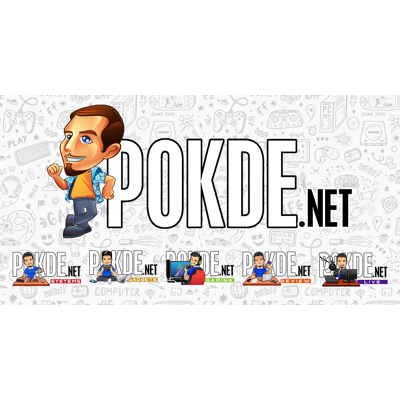 I did fork out a beefy RM179 for the MagSafe Charger though because I wanted to have a holistic experience of the device, so there's that.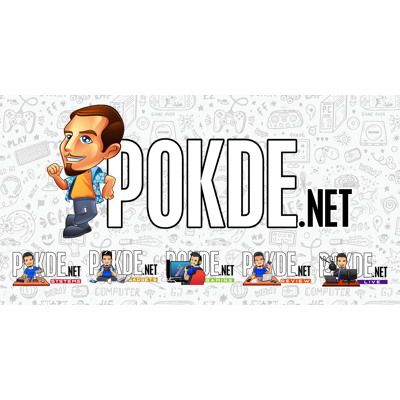 I went with the Space Black because boy, that color is outstanding! Much nicer than the supposed to be newly introduced Deep Purple.
Specifications
CPU
Apple Bionic 16
2 x Everest @ up to 3.46GHz (Performance cores)
4 x Sawtooth @ up to 2.20GHz (Efficient cores)
4nm TSMC
16-core Neural Engine
GPU
5-core GPU
Memory
6GB LPDDR5
Storage
1TB NVMe
Display
6.1″ 2556 x 1179 (460 ppi) LTPO Super Retina XDR 120Hz OLED with Dolby Vision, 2000 nits, 19.5:9 ratio
10-120Hz ProMotion adaptive refresh rate
HDR10, True Tone, P3, 1000 nits max brightness
Audio
Spatial audio playback with stereo speakers
Camera
48MP f/1.78 main camera, 1.22µm pixels, 7P lens, sensor-shift OIS, 100% Focus Pixels
12MP f/2.2 ultra-wide, 1.4µm pixels, 6P lens, 100% Focus Pixels
12MP f/2.8 3X telephoto, 6P lens, OIS
Stills: Night mode portrait, Portrait mode, Portrait Lighting, Adaptive True Tone flash, Panorama, Night mode, Deep Fusion, Smart HDR 4, Apple ProRAW, Photographic Styles, Macro Photography
Video: Up to 4K60 HDR video with Dolby Vision, 4K30 ProRes video, 4K30 HDR Cinematic mode, 1080p240 slow-mo
Selfie Camera
12MP f/1.9, 23mm (wide), 1/3.6″ selfie camera
Stills: Portrait mode, Portrait Lighting, Animoji & Memoji, Deep Fusion, Smart HDR 4, Apple ProRAW, Photographic styles
Video: Up to 4K60 HDR video with Dolby Vision, 4K30 HDR Cinematic mode, 4K30 ProRes video, 1080p120 slow-mo, Retina Flash
Connectivity
WiFi 802.11 a/b/g/n/ac/ax, WiFi 6 with 2×2 MIMO
Bluetooth 5.3
NFC with reader mode
Ultra Wideband chip
5G Band n1, n2, n3, n5, n7, n8, n12, n14, n20, n25, n26, n28, n29, n30, n38,
n40, n41, n48, n53, n66, n70, п71, n77, n78 n79
5G mmWave Band n258, n260, n261FDD-LTE Band 1, 2, 3, 4, 5, 7, 8, 12, 13, 14, 17, 18, 19, 20, 25, 26, 28, 29, 30, 32,
66, 71
Apple Lightning
Software
iOS 16.0.2
Battery
3200mAh
20W fast charging
15W MagSafe wireless charging, 7.5W Qi wireless charging
Dimensions
147.5 x 71.5 x 7.85 mm
Weight
206g
Ingress Protection
IP68 (max depth of 6m up to 30 mins) under IEC standard 60529
Performance
The iPhone 14 Pro houses Apple A16 Bionic CPU. While the iPhone 14 got the same last generation Apple Bionic 15, the iPhone 14 Pro got some beefed up improvements, especially the 4nm process as opposed to 5nm in the past. It's touted to deliver better efficiency and performance with higher memory bandwidth. The hexa-core has the core speeds bumped up too. The iPhone 14 Pro also adopts LPDDR5 memory as opposed to LPDDR4X in the past. I guess, there's one way to find out how much improvement is on the plate.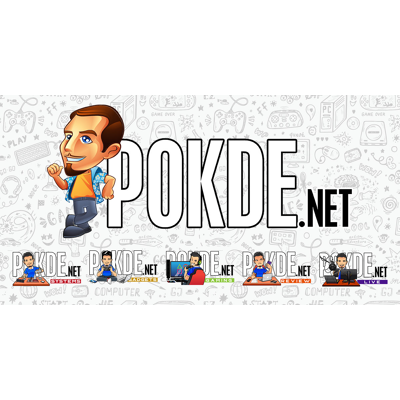 As usual, we run our Geekbench test for starters. Both the single core and multi-core performance are far improved in comparison to the previous generation. Even the SD8+ Gen 1 comes nowhere near to the A16 Bionic's prowess as can be seen here. Apple wasn't lying when it said the A16 Bionic has been far improved for performance and efficiency.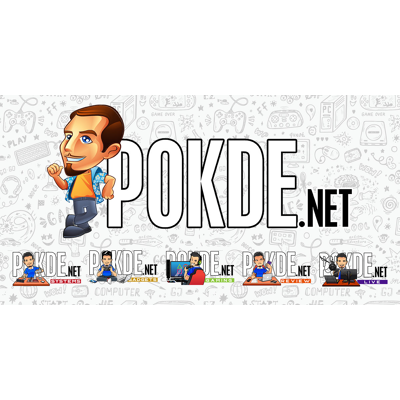 Up next we have the Antutu v7 benchmark. Scoring a whopping 970K that puts it 110K points ahead of the iPhone 13 Pro. Note that this is the second iteration of the iPhone Pro model that we are testing, so our data is only compared to the iPhone 13 Pro. We also are not comparing this against other Android devices due to differing graphics API implementation.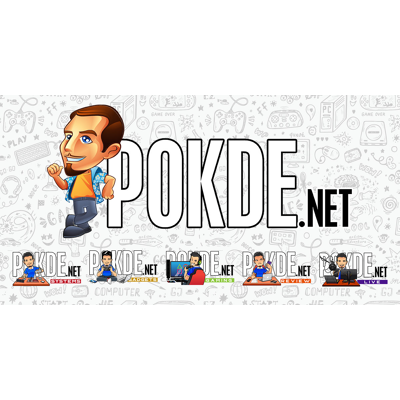 The Wild Life Extreme Unlimited also pushes the iPhone 14 Pro to its limit and it managed to squeeze quite a fiddle with its score with an overall 3026 average 18.1 fps. This test pushes 4K rendering and puts most smartphones down to their knees, so the fact that the iPhone 14 Pro managed to get quite a score is indeed amazing. The battery drop was also a measly 2% compared to 3% in the last gen iPhone 13 Pro proving its efficiency in running intense graphics run.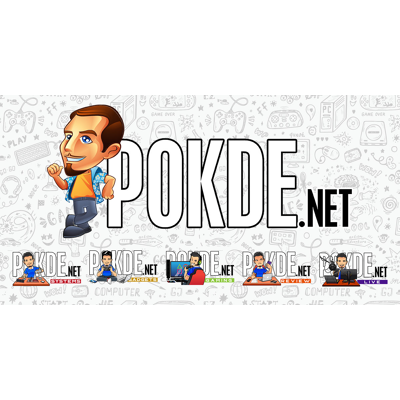 The Wild Life Unlimited test is now too basic for the iPhone 14 Pro but if you wish, 12337 overall score with 73.9 fps for a 2560 x 1440 test shows that even 1440p is now a piece of cake for the iPhones. Moving forward, we can omit the Wild Life Unlimited test from future iPhone testing.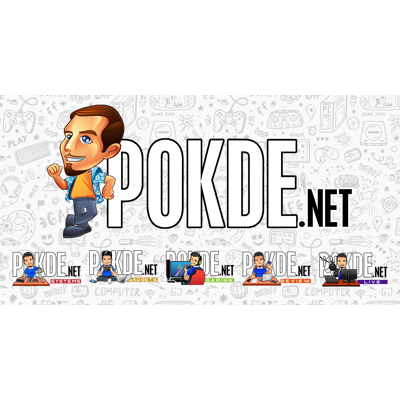 Up next is my favorite test, the stress test. This is a rather demanding 20-minute test that shows how a device will perform under heavy load on continuous usage. Afterall, its during long gaming hours that you will actually see the real performance on the device as it builds up heat from within.  As we can see, the iPhone 14 Pro managed to hold stress levels for a longer period of time before it finally dropped to its lowest loop, achieving a stability of 64.2%. Right off the bat, the initial scores were hitting 12K bases promising capability to really handle some punch.
As for the battery life, the iPhone 14 Pro spots a 3200mAh Li-ion battery, a slight increase in comparison to the previous generation 3095mAh. From the spec sheet, I was not convinced the iPhone 14 Pro would be able to cope with my daily usage, but I was proven very wrong. This thing literally sips on battery even on heavy use. In fact, I can easily pull off a day and a half with the iPhone 14 Pro without breaking a sweat.
Testing the battery was probably the toughest part of the iPhone 14 Pro because on my daily usage, the battery never crosses below 50%. I wake up with 100% battery, and it has barely touched 99% before my daily commute begins. I'll plug in the device to my car to enjoy the Apple CarPlay and naturally, it maintains the battery at its full throughout. I would use the device as normally as I would and by the time my day is done, before my commute back, I have barely touched 60% which the Apple CarPlay will once again fill it up. So I took one day without charging it at all, no CarPlay whatsoever, just to see where it gets me. And still, I had to go to bed with 45% battery and leave it until the next morning to wake up with 39%. That's with AOD running by the way. I don't know how Apple does this, but the only device that comes close to this for me is my ROG Phone 6 Pro which has almost twice the battery size.
The fast charging ability is available at 20W which is not so fast in 2022, but with such a less fussy battery, charging has not really been a problem at all for me at least. I use the 15W MagSafe wireless charging anyway and I find it fast enough for the battery of its size.
The Good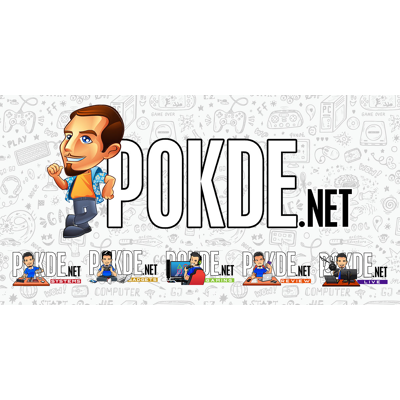 I know the first thing you want to know is all about the notch. Or shall we call it by its official name, the Dynamic Island. I have never been a fan of notches but I have learnt to live with them as you almost can't get away with them lately on most flagships. The iPhone 14 Pro utilizes Dynamic Island to deliver more than just a place to house the front facing camera. It has a new way for showing alerts as it expands to show apps and system notification in one place.
Apple also implemented Live Activities where it shows functional information like album art while listening to music, next directions while using Maps, Incoming call alerts, AirPods Connected, Face ID animation, AirDrop status, Low Battery notification, Silent toggle switch status, Airplane Mode, Find My status, Ongoing Calls, Audio recording, Music playing, Screen Recording, Hotspot status, Microphone and Camera indicators, just to name a few. You can also expand the Dynamic Island icons to have a rather Interactive Experience like the Music Playback controls would be expanded as a pop-up widget, FaceTime would show some effects, Timer can be paused or canceled, video controls would be shown, among others. Apple also noted that this will be expanded with more applications so I suppose the Dynamic Island has a long future ahead. I would also like to see games implementation on the Dynamic Island. I've been hooked to Diablo Immortals lately and maybe a little icon can show some vitals with quick expanding there? That would be awesome. I do love the Dynamic Island but it's not all rainbows here. You can read what I didn't like about it in The Bad section below.
Probably the most used item here would be the Face ID animation which leads us to that. The iPhone's Face ID is flawless. No doubts about that. In fact, of years using smartphones, nothing comes any close to Apple's Face ID. It's the first thing that keeps on reminding me how iPhone "just works". It even has mask identification, but since we're past pandemic and the fact that masks are no longer a requirement for the most part, it still comes handy when you're visiting some malls that still enforce wearing masks. Its magical how the Face ID works even with masks. The Touch ID is missing here, but its not missed; at all.
As for the hardware outlook, iPhone has had the same chassis for a few generations now, only moving camera positions around. However, there is a rather significant change this time around. Apple has dropped the unibody chassis and re-adopted the removable back cover for easier maintenance. This is part of their carbon neutral initiative allowing maintenance of the innards and reducing waste along the way.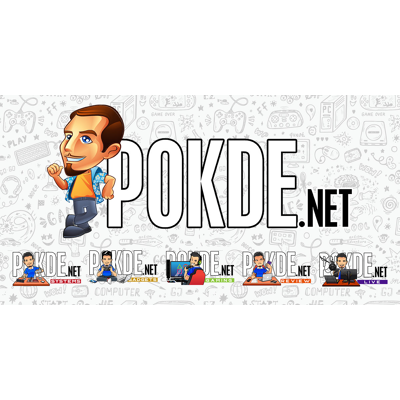 Let's talk about the display and audio. I carry two smartphones with me all the time. One needs to have a beautiful display and that becomes my daily driver. Another one needs to have high refresh rate and that becomes my gaming smartphone. I've been using the Samsung S22 as my daily driver and boy, that thing has a beautiful display. But I gotta say, the iPhone 14 Pro utilizing Super Retina XDR with ProMotion is a whole experience on its own!
Apple has pushed the brightness up to 2000 nits peak for outdoor, highest in its class and almost twice as bright as before. This also makes bright text on dark background look more vivid than ever, you could even notice this in comparison against the iPhone 13 Pro that had only half the brightness. The HDR peak has also been bumped up to 1600 nits making the whole viewing HDR photos and movies more immersive than ever.
The ProMotion enhances this further. Dynamically adapting refresh rates from 10Hz all the way to 120Hz, the butter smooth experience on the iPhone fells ever more, well, buttery. There is no way for us to adjust the refresh rate as iPhone does it on the fly, but the efficiency of the battery not getting affected by this is insanity!
Apple finally implemented the Always-On Display (AOD) and who would have thought when Apple would do this, it would blow your minds? Slap a portrait image of your spouse, your kids, or your pet and watch how the digital clock hides and shows behind the subject. Classic! I do have my comments on the AOD in The Bad section below, but I gotta give credit where its due. If AOD was a beauty pageant, the iPhone would have won it for sure.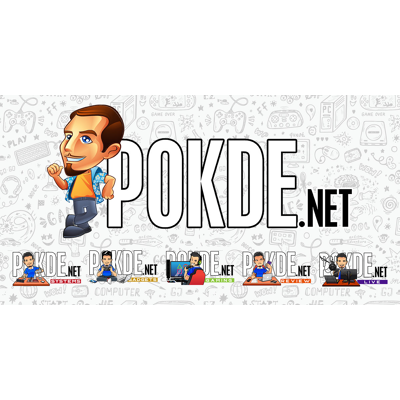 Audio. The iPhone 14 Pro packs a punch when it comes to audio. You can bump the rocker all the way to the max and the audio gets sufficiently loud and still not distort. The built-in stereo speaker in the earpiece along with the bottom of the device works together to create an immersive audio listening experience. The microphones on both of these sides also work hand-in-hand for recording 3D audio. I mean, display and audio has always been a shout about on the iPhones so I was kinda expecting this.
If there is one reason I will stay on the iPhone is also going to be the one reason I don't want to stay on it too. The software. I'm gonna talk about the bells and whistles here and leave the darker side of things in The Bad section as usual. When iOS 14.5 was implemented, it started a huge war in the advertising space that gave me my fair share of problems in how ads would convert. It became extremely hard to reach out to audiences that use the iPhone and deliver relevant content to them especially since we are in the tech niche. Why would I want to blast Apple based content to Android users just to start another fight after all?
But this was an eye-opener. Apple has designed privacy in a way that is able to totally block Facebook from tracking my behavior across other apps. Look, you will be served ads regardless of if you enable or disable tracking. But if I'm going to see ads, at least I want to see the ads that make sense to me. But I also don't want intrusion to the point that I spark a conversation about Converse shoes with someone on WhatsApp and the next thing I know, I start seeing ads about Converse shoes all over Facebook. So right now, until I don't search about a specific subject on Facebook itself, I won't be served those ads at all. It's harder for new businesses in a fresh niche to reach out to new potential customers, but I think, at the end of the day, users get to decide if they want to be tracked or not in the first place and that's an important choice. A couple years ago, I was hating Apple for this and never did I thought, I would actually pat their back for the same thing today.
That's not the only thing about software that I liked. Apple's key winning point has always been the marriage of excellent hardware and optimized software. The snappy scrolling, the responsive gesture navigations, the nitty gritty details are what makes the iPhone easy to fall in love with. The implementation of Focus allows personalization based on different environments like home, work, in-car, sleep, etc.
Apple has also implemented Crash Detection in the iPhone 14 Pro. It is now able to detect a severe automobile crash automatically dial emergency services in case you are unconscious. This is being done by a dual-core accelerometer that detects high G-force that are experienced in severe crashes – up to 256 Gs. This is one feature that I hope I never have to ever use but its good to have. The feature is enabled by default.
Probably the most beautiful thing that Apple does excellently is the whole ecosystem thing. Again, this is also both extremely good and extremely bad. I bought an iPad Mini specifically to try this whole ecosystem thingy and I actually love how it handles it. My iPad is Wifi-only and whenever I need internet, it identifies my iPhone in my pocket and connects to it without me having to take it out at all. Its as if my iPad also has SIM. And then I scribble a lot, so my iPad is filled with notes. As soon as I want them on my iPhone, they're already there too. But I have my complaints on this whole ecosystem too, which I will elaborate in the lower part of the article again.
There are some of the features that are gone untested in this review like the 5G and eSIM, but they are present on the device. My covered areas are still not 5G enabled, and I have not adopted the eSIM yet for now.
The Bad
Chronologically, the first thing we are going to talk about is the Dynamic Island. I think the one thing I really wanted the Dynamic Island to handle right was the videos. While watching YouTube, you can minimize the video while its playing but it turns into an extremely small window within the Dynamic Island, that it's barely viewable, that too, only the video thumbnail. When you long-press it, it only shows the controls and the you can only hear the audio. This one needs a major revamp for sure. I mean, its fine for music videos but not everything in YouTube is music videos. I think its about time Apple brings multi windows to the iPhone so I could run a video and take notes at the same time for example.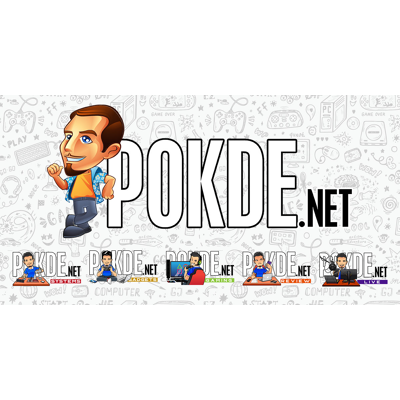 As for the AOD, I'm not sure I like it that much. The idea of AOD is to provide only the essentials but by default, it seems more like an always on lock-screen with reduced brightness. Sure, there are options to change the wallpaper to darker modes, but it's still not as intuitive as I want it to be. I know the next iPhone will have this improved by much, but for now, I don't think I would be using it so much.
About the software. iPhone aims at simplicity. Or so I have been told over the years. But sometimes, too much simplicity can be an annoyance too. I'm coming from Android background, so I'm heavily spoilt by how I want my device to behave. First, rearranging the icons is frustrating. I'm very particular about how my home screen looks. I have adopted some practices for years now. I want my clock to be digital which I had to download a separate app just for that. Then I need a quick overview of my calendar right underneath it as I heavily rely on Calendar for my daily routines. At least the iPhone has a sweet calendar widget so that's one point. Next, I have a way of arranging my icons around the homescreen. Priority apps on the main screen, productivity and creativity pooled on another, social apps in one area, etc. All these are arranged in little "islands" of their own – without also disrupting my wallpaper. I can't do this on iPhone. It forces the widgets and icons to rearrange towards the top and left. Why Apple, Why?!
And then there's the dialer. On Android, if I'm gonna call Aiman, I'll right away dial 21626 that spells the name based on the letters and it would immediately appear. On the iPhone, I am force to go to contacts, search, type, select, and then hit the call button. Please don't ask me to use voice recognition. On countless times I want to call "Asri" and it keeps on dialing "Ashley" instead. It's nowhere near perfect. So what are my options? For now, favorites do help for quick dialing to my frequent contacts, but I don't only call my favorites and if I have more than 20 favorites, that's not favorites anymore. I hope this one makes it to the list. At least it gives the dialer some additional purpose. I mean, that's how "it just works" would be applied. I think of something, and it does exactly what I want it to.
And then there is file transfers. For as long as you are within the Apple ecosystem, all is good and dandy. But as soon as you have a different environment, you are bound to hit some walls. I wont get into details on this one because this is something that has been debated again and again and no solution has appeared. Apple has a fantastic AirDrop feature and if it only opens that up on Windows OS, adopting the iPhone will become so much easier. This is the part where Android has and still wins hands down.
A few minor quirks that you would be used to on Android itches on the iPhone is the way iPhone "remembers" things. I rely heavily on Google Drive for my file storage and on Android, if I am uploading multiple files at different intervals, it remembers my last folder that I had set. On the iPhone, I have to navigate through the whole folder tree everytime and somehow it starts getting annoying eventually. Not a major deal breaker I would say, but like I said earlier, I'm a heavy Android user brutally testing the iPhone.
Camera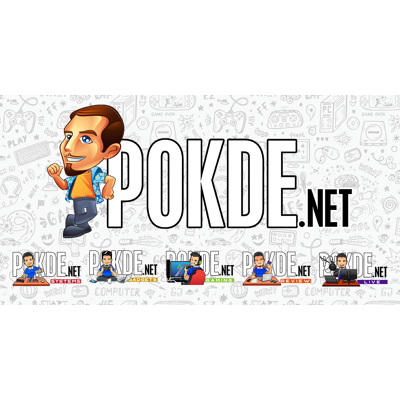 If there is one reason to own an iPhone, it has to be the camera. For generations, the iPhone's camera has pummeled its competitors again and again and yet retaining the UI of the camera app. The boba-like camera arrangement is not something new on the iPhone 14 Pro but Apple has specific reasons for this arrangement. If you enable the auto-switching of the modes, as you move your camera in and out, the modes automatically switch from normal to macro so seamlessly, you almost don't see the switching.
Honing a 48MP main camera, the 24mm wide angle lens with f/1.78 aperture can take extremely beautiful portraits. And I'm not saying fake beautified beautiful portraits, I'm referring to surreal natural colored portraits. Sure, if you want to add in a little beautification, the editing tool provides a multitude of options for tweaking.
Then we have the 12MP, 13mm f/2.2 ultrawide lens that provides a 120° angle view on a 1.4µm sensor and finally, we have a 12MP, 77mm f/2.8 telephoto lens.
Of all the modes available, I love taking close up shots and I can officially announce, the iPhone really does it best. The clarity, the sharpness, the colors. Everything is just mind blowing just by pointing and shooting.
The night mode is crazy good too. I am actively going on night rides and I take a lot of night shots because of this. My first experience shooting night mode with the iPhone 14 Pro was so intense, I ended up taking more pictures that night than I usually take in a month! This is not just about having a large sensor because many other flagships have it too. This is minute image processing done right, achieved by the combination of great hardware, optimized software, and meticulous algorithms. When you snap a photograph, you have a picture in your mind of how you want the end results to be, and the iPhone delivers just that.
If you are somewhat of a pro photographer or videographer, there is also ProRAW and ProRes support to refine every tiny bit of detail that you want to capture. I'll admit I'm not that much of a professional at creatives, so I'm not going to play pro here. But I would share the fact that if this is you, you would want to get the higher capacity storage models.
As for the selfie camera, we have a 12MP, 23mm wide angle lens with f/1.9 aperture. I've never really used much of the selfie camera on my smartphones, because they always turn out noisy and grainy or washed out. I would always resort to turning the device around and use gestures to capture selfies or wefies. Things have changed ever since I used the iPhone though. The selfie camera itself take remarkable shots and I can see myself using it a lot more lately.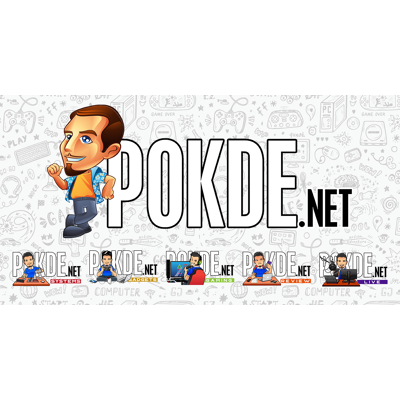 Of all the things photography on the camera, I think I enjoyed playing with the portrait snapping. Basically, just shoot an image, and while editing, long press on the subject and the iPhone automatically identifies the outline. You can then export this as a separate image with a white background. Taking product photos just got a whole lot better! Sure, there are still minor jags around the corners, but nothing a little Photoshop cant fix – at least much better than having to slice out  the entire image on Photoshop.
If I needed only one reason to stay on the iPhone, it would definitely be the camera. This, I admit!
Apple iPhone 14 Pro Verdict
I took a good 3 weeks to settle in with the iPhone 14 Pro and I'm really glad I did. I got myself the 1TB variant and the price of RM7,799 is definitely painful. This is an extra RM600 from the iPhone 13 Pro which is still a relevant device today. I was hoping the iPhone to switch to USB-C this time around, but it didn't, so this shaves some points off the chart. If you are getting an iPhone, you would eventually want to try out the whole ecosystem by adopting the iPad or the Apple Watch, or the Macbook. Only then you would be able to appreciate all things iPhone, but by then, you would have spent multiple times more than what you otherwise would on any other ecosystem. I still have a love-hate relationship with the iPhone especially when I have to go through a longer route to get simple things done like quickly dialing in somebody, or transferring files across my environment. But if iPhone solves these little quirks, I can see myself staying on the iPhone a lot longer than I thought I would. For now, I give it a Silver Pokdeward. Until we meet again on iPhone 15 series.