Review
Kingston KC2000 M.2 PCIe NVMe 1TB SSD Review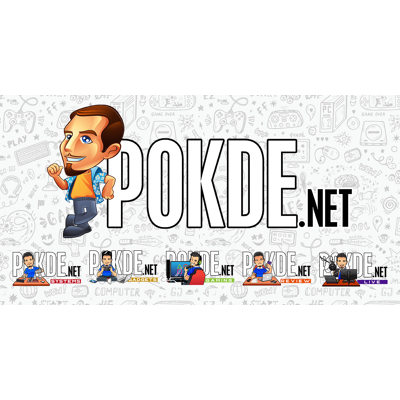 Overview
The Kingston KC2000 M.2 PCIe 3.0 x4 NVMe SSD is Kingston's most recent all-purpose SSD, offering affordable performance for gamers while also serving up all the security features a professional might need.
250GB: RM209
500GB: RM399
1TB: RM762
2TB: RM1339
Positives
+ Very nippy performance
+ Included cloning software license is convenient
+ Good value for money
Negatives
- Controller can get toasty under heavy loads
Introduction
Kingston has a really broad range of storage solutions, with a number of series like the A-series, UV-series and KC-series. We have seen a drive from the former two series, while this is the first time we are testing a Kingston KC drive, specifically the Kingston KC2000. This is actually the second member of the family, offering better performance for enthusiasts as well as all the security options professionals will need. Let's take a look at it.
Packaging + Appearance
Packaging wise, there really isn't much to see. It comes in Kingston's standard card package, giving them the ability to save on shipping, I guess? The sad thing is that once you open the package you will never get it back.
The drive itself features a pretty utilitarian sticker, which most probably won't fit in with your build's theme. However given that most motherboards nowadays come with heatsinks over the M.2 slots, you should be fine. The Acronis True Image HD license is a pretty good inclusion too for people upgrading from their older drives.
Interestingly, the Kingston KC2000 PCIe 3.0 x4 NVMe 1TB SSD has NAND on both sides of the drive. It points to them using lower density 3D NAND here, although given the controller here, having more flash channels would help with performance. There are also two DDR3L DRAM chips here for caching.
Specifications
Kingston KC2000 PCIe 3.0 x4 NVMe 1000GB SSD
Capacity
1000GB (931GB usable)
Interface
PCIe 3.0 x4 NVMe
NAND Type
96-layer 3D TLC NAND
DRAM Cache
DDR3L
Controller
SMI 2262EN
Rated speed
Sequential:
Read: Up to 3200 MB/s Write: Up to 2200 MB/s
Random:
Read: 350 000 IOPS Write: 275 000 IOPS
Endurance
600TBW
Dimensions
80 mm X 22 mm X 3.5 mm
Weight
10 gram
Included accessories
Acronis True Image HD activation key
Warranty
5 years
Pokde Benchrig
CPU
Intel Core i7-5820K @ 4.125 GHz
Motherboard
ASUS ROG Rampage V Extreme
GPU
ASUS ROG Strix RX 480 8GB
Memory
4 x 4GB Kingston HyperX Predator 3000 MHz CL15
Storage
Samsung 850 EVO 250GB
Plextor M9PeY 512GB
Power Supply
Cooler Master V850
Performance
Synthetic
As far as performance goes, the Kingston KC2000 PCIe 3.0 x4 NVMe 1TB SSD is one strong performer. Just what you might expect from a PCIe 3.0 x4 drive.
it does deliver some awesome scores across the board, and it is currently one of our fastest SSDs in our labs. The temperatures are slightly worrying though, with the drive heating up to 64°C when we ran the CrystalDiskMark benchmark. We did the testing on an open bench without a heatsink on the thing, but since most decent motherboards nowadays come with M.2 heatsinks anyway, the toasty temperatures should not be too much of a concern.
Real world
The nippy performance also shows in our Final Fantasy XIV: Stormblood benchmark.
The Kingston KC2000 PCIe 3.0 x4 NVMe 1TB SSD delivers the fastest loading times we have seen yet, which bodes well for gamers. Considering that it is also pretty cost effective, it will also suit gamers who might use this to store their large game files.
At RM0.762/GB, the Kingston KC2000 PCIe 3.0 x4 NVMe 1TB SSD is really quite affordable too. It might not be the most affordable drive we have tested, but as you can see, it is definitely the fastest when it comes to game loading times.
Conclusion
Is the Kingston KC2000 PCIe 3.0 x4 NVMe 1TB SSD a good purchase? I would say RM762 is a good price point for a 1TB drive. It's fast, it's affordable, and there's only the issue with higher than expected temperatures. Not really an issue though considering that you would most probably be using the drive under a heatsink anyways.
Our thanks to Kingston for sending us the Kingston KC2000 PCIe 3.0 x4 NVMe 1TB SSD for review.