Review
GIGABYTE AORUS 5 NA Gaming Laptop Review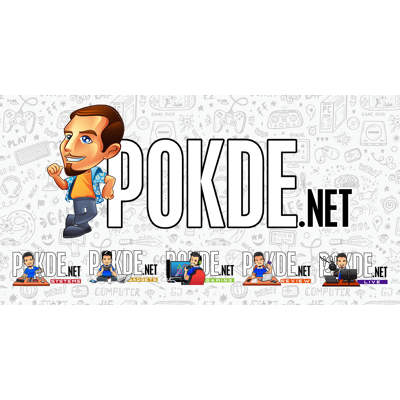 Overview
Touted as the world's first and only "All Intel Inside" gaming laptop, the GIGABYTE AORUS 5 NA is built with some premium components inside but would that be enough to entice gamers? Let's find out.
2-Years Local Manufacturer Warranty
Positives
+ Solid build quality
+ Surprisingly light
+ RGB keyboard with Numpad included
+ NVMe SSD and HDD in one package
+ More optimization options with NAHIMIC and KILLER software
+It can double as an emergency powerbank
Negatives
- Could use an extra USB-A port
- High CPU running temperature / thermal throttling
- Only 8GBs of RAM
- No GPU option higher than GTX 1650
- A little thicc
GIGABYTE AORUS 5 NA Gaming Laptop Review
Unboxing
In the box of the GIGABYTE AORUS 5 NA gaming laptop, you're expected to get these few items:
Power adapter and cable
Spare screws
User guide and warranty
The GIGABYTE AORUS 5 NA gaming laptop itself
Appearance
The GIGABYTE AORUS 5 NA has a fighter jet-inspired design that will appeal to gamers who don't want anything too flashy. You can see two slits on on the outer shell which directs its focus to the AORUS logo, giving it a more aerodynamic look with a simple touch. The matte black finish gives it a discrete look which also ensures that it doesn't become a fingerprint magnet. It has an aluminum chassis which will give it a solid enough build while still giving users a lightweight body.
Lift the hood up and you'll be greeted with a 15.6-inch Full HD 144Hz IPS display which is said to be from LG. To my surprise for a 15.6-inch laptop nowadays, it has a full-sized keyboard complete with a Numpad. It is an Island-style RGB FUSION keyboard, so you can expect some glorious RGB backlighting here. Below it is the trackpad, which is positioned a little bit closer to the left rather than being completely centered. Interestingly, the trackpad is noticeably wider than it is tall. It's worth noting that you can't open the lid all the 180° flat, more so around 135° at most.
On the left side, you have a Kensington Lock, an RJ45 LAN port, a USB-A port, a combo audio jack, and an SD card reader. On the right side, you have a USB-A port, a USB-C port, an HDMI port, and the proprietary charging port. On the back, you'll only see two hinges and an long air vent in the middle.
On the bottom part, you'll see an air vent, 9 screws, and rubberized stands to give it a bit of a lift when places on a flat surface. Keep in mind that there are actually more than 9 screws here, just that some are hidden (most likely 3) and will most likely void the warranty if removed.
Overall, the GIGABYTE AORUS 5 NA gaming laptop has a pretty nice look despite not having the flashy gamer aesthetic. There's certainly more appeal when the lid is opened rather than closed, giving it a bit of an aura that things get serious the moment you power it on. It has a solid build quality with no wobbling from what we've tested. The inclusion of the Numpad certainly surprised me given the size of the laptop, but it is a welcome addition. It's worth noting that it is a little bit on the thick side at 23mm, but it is still light and easy to bring around.
GIGABYTE AORUS 5 NA Specifications
CPU
Intel Core i7-9750H (6C / 12T @ up to 4.5 GHz), 12M Cache, 45W TDP, 14nm
RAM
Samsung 8GB DDR4 2666MHz
GPU
NVIDIA GeForce GTX 1650 4GB GDDR5
Storage
256GB Intel 760p NVMe SSD
1TB 7200RPM Seagate Barracuda Pro
Display
LG 15.6″ FHD (1920 X 1080) 144Hz IPS Anti-Glare display
Keyboard
Island-style RGB FUSION Keyboard
Connectivity
Wireless:
802.11a/b/g/n/ac Wi-Fi (Dual Band 2.4 GHz & 5 GHz)
Killer Wireless-AC 1550
Bluetooth 5.0 + LE
I/O:
2 x USB 3.1 Type-A Gen1 (Support USB charger x1)
1 x USB 3.1 Type-C Gen2 (Support DP 1.2 & HDMI 1.4)
1 x Card Reader
1 x RJ45 LAN (Killer LAN)
1 x HDMI 2.0
1 x Kensington Lock
1 x Proprietary Charging Port
Audio
2 x 3W Speakers
1 x Combo Audio Jack
Array Microphones
NAHIMIC 3 Audio
Power
51.28Wh Li Polymer Battery
180W Power Adapter
Dimensions
359 x 253 x 23 mm (W x D x H)
Weight
2.15 kg
Performance
To kick things off, we have the CrystalDiskMark scores for both its storage drives. It is the Intel 760p NVMe SSD and the 7200RPM Seagate Barracuda Pro HDD. As the former is an NVMe SSD, it's no surprise that the speeds are much higher than your average SSD. The HDD has decent speeds but its best to use it solely for storing files rather than installing applications on them.
In Cinebench R15, it's interesting that the GIGABYTE AORUS 5 NA gaming laptop has lower speeds than the STRIX SCAR III and Triton 900 with the same CPU. This is most likely due to the RAM, as adding another stick will certain see noticeable performance boosts. It's not a bad score, that we can say for sure.
In Unigine Superposition, the 4K Optimized benchmark didn't want to run at first due to the GTX 1650 only having 4GBs of memory. It can still run if you force it to but performance isn't great. The bottleneck here is clearly the GTX 1650. A better GPU will certainly elevate the scores significantly.
In 3DMark's Time Spy, it did relatively okay for its specifications. Again, the thing that's pulling down the GIGABYTE AORUS 5 NA gaming laptop's potential is the GPU. A GTX 1660 Ti or RTX 2060 would certainly yield a more promising score.As it is a GTX card, we won't be doing Port Royal as it's not supported.
We've tested the GIGABYTE AORUS 5 NA gaming laptop with a myriad of games at the highest settings and it did perform better than I expected. For the smoothest experience possible, you definitely have to dial down the settings by a notch or two. Especially with CS:GO and Apex Legends dialing down the settings for extra frames would be beneficial as the display has a 144Hz refresh rate. It's worth noting that the CPU ran pretty hot, easily above the 90°C mark across the board with thermal throttling present. The GPU ran pretty cool, ranging about 60 – 70°C for the most part.
As for battery life, it's pretty much average like any other gaming laptop out there. You're going to see about 3 hours or so with regular use like office work, web browsing, and watching some videos on YouTube. If you're lucky, you might even get close to four hours but it's pretty dependent on how you use it as well as the level of screen brightness being used.
User Experience
The GIGABYTE AORUS 5 NA is actually a decent gaming laptop. While it's not thin by today's standards, at 23mm, it is surprisingly light at 2.15kg. It's also powered by the 9th Gen Intel Core i7-9750H and an NVIDIA GeForce GTX 1650 GPU. As for memory, it has a Samsung 8GB 2666MHz DDR4 RAM, a speedy 256GB Intel 760p NVMe SSD, and a 1TB Seagate Barracuda Pro HDD. While storage is certainly adequate, it would be nice if it came with an additional 8GB stick so it will have a 16GB dual-channel RAM for better multitasking. For light users, this should still suffice.
On the matter running temperatures, everything is generally good except for the CPU. From our games tests alone, the CPU easily goes above 90°C and there's thermal throttling in most games. Given its slight thickness, I expected it to have less issues for thermals. Interestingly, you can hear the fan speed spin loudly but it never gets to a point where it gets unbearable.
The 15.6-inch IPS display on the GIGABYTE AORUS 5 NA gaming laptop is pleasant to look at. Viewing angles are great, colours are bright and well-defined, and the high refresh rate makes fast-paced gaming more enjoyable. Just keep in mind that due to the use of the GTX 1650, you'll need to dial down the graphics settings to enjoy high frame rates, more so if the game is particularly resource-intensive.  You can open the lid up 'til about 135° which should be versatile enough for most users.
There is a decent array of ports on the GIGABYTE AORUS 5 NA gaming laptop. You have two USB 3.1 Type-A Gen1, one USB 3.1 Type-C Gen2 which has support for DisplayPort 1.2 and HDMI 1.4, an SD card reader, an ethernet port, a HDMI 2.0 port, and a combo audio jack. What I would've definitely liked is if it could include an additional USB-A port, which will be useful for people who use this as their primary PC. If you connect a keyboard and mouse to it, you won't have anymore USB-A ports to use, which can be troublesome if you need to use an external storage device.
However, there is a particular interesting thing about one of the USB-A ports on this machine. It is capable of charging electronic devices even when the laptop has been powered off. Essentially, the laptop can double as a powerbank, which can be useful if you're in dire need of an energy source for your mobile devices but you don't have a powerbank / there's no power outlets around.
The GIGABYTE AORUS 5 NA gaming laptop utilizes an Island-style RGB FUSION keyboard. It's a chiclet keyboard with customizable 3-zone RGB backlighting, and it even has a Numpad. While having a Numpad is great, it does make the keyboard feel a little bit cramped but it's not uncomfortable and just needs a bit of time to get used to. As for the RGB lighting, you can easily customize it using the AORUS Control Center software. There's really nothing much to shout out on the trackpad, it's there and it functions just like any other one out there. Best to use a mouse with this.
Speaking of the AORUS Control Center earlier, this is where you need to be at to adjust settings and do some fine-tuning for the machine. You can easily check certain details like running temperature, adjust fan speed, and even disable the Windows key from here to avoid accidentally minimizing game screens during crucial moments. The UI is easy to navigate through and you should have everything you need right here.
But that's not all on the software side as there's also the KILLER Control Center. Not only will you be able to view and manage your network traffic, you can also optimize the system for gaming with the GameFast feature. What this does is that it prioritizes the game that you're running above other network traffic, it also optimizes your CPU and memory resources for the game to ensure a smoother gaming experience. It's certainly a useful feature to have and it's available for use on this GIGABYTE AORUS 5 NA gaming laptop.
On the sound department, the speakers on the GIGABYTE AORUS 5 NA gaming laptop is decent at best. It's not particularly loud and there's only so much detail it can produce. It's best to use your favourite pair of earphones / headphones / headset instead, especially with the NAHIMIC audio software onboard. You can easily optimize your listening experience for all occasions, and enable certain features like surround sound and volume stabilizer. Furthermore, you can even adjust the sound quality from your microphone for better clarity.
The NAHIMIC audio software works for both the speakers and audio devices connected via the 3.5mm combo audio jack.
GIGABYTE AORUS 5 NA Gaming Laptop Verdict
Overall, the GIGABYTE AORUS 5 NA gaming laptop is a pretty decent gaming laptop. The build quality is good, it's lighter than it looks, display looks great, and it's packing some good firepower inside, especially with its NVMe SSD and HDD storage combo. The bonuses such as the NAHIMIC audio, KILLER Wi-Fi / LAN, and one of the USB-A ports functioning like a powerbank gives it a rather unique appeal to the masses.
For RM4,999 however, I was expecting a bit more out of the machine. Having at least a GTX 1660 Ti or RTX 2060 would do wonders for its performance, and only 8GBs of RAM is a bit of a letdown. Moreover, the high CPU running temperature is a bit of a worry. Regardless, it's not a bad gaming laptop and I can certainly see this appealing to many gamers out there. With that, I award the GIGABYTE AORUS 5 NA gaming laptop with our Silver Pokdeward.
If you want to know more about the laptop or want to know where you can buy it, click right here.