Review
Lenovo Yoga 9i Review – Reaching Excellency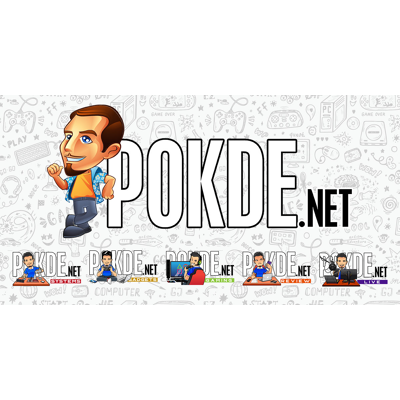 Overview
The Lenovo Yoga 9i is a compact 2-in-1 laptop that brings a surprisingly solid host of multimedia features built on the Intel Evo platform. Is it worth your money? Let's find out.
Positives
+ Solid build quality
+ Reliable performance
+ Touchscreen display
+ Versatile and portable
+ Surprisingly good speakers
+ Comfortable keyboard
+ More than adequate memory capacity
+ Great battery life with USB-C charging
+ Thunderbolt 4
Negatives
- Pricey
- Could use more ports
- Design is a little too bland
Unboxing the Lenovo Yoga 9i
Let's kick off our Lenovo Yoga 9i review with the unboxing. Inside the box, you will be able to find the following items:
65W power adapter
USB-C cable
Lenovo 3-in-1 USB-C hub
User guide
Safety and warranty guide
The Lenovo Yoga 9i laptop itself
Appearance
The Lenovo Yoga 9i is an ultraportable 2-in-1 productivity laptop. It has a more corporate look given the clean, classier look, although it doesn't look as bland as the ThinkPad laptops. Looking at the lid, you have the Yoga logo on the top-left corner and the Lenovo logo on the hinge towards the bottom-right corner taking up a smaller space. It has an all-metal build, with our review unit being in silver and the lid has a matte finish rather than a glossy one.
Open up the lid and you'll see the 14-inch Full HD IPS display with slim bezels on 3 sides, with the bottom bezel being the thickest. The top bezel has a slight bump in the center, which is most likely needed to fit the webcam in. You also get a white-backlit chiclet keyboard sans Numpad, a trackpad, fingerprint reader, and some product labels.
On the left side, you have a USB-A port, two USB-C ports and a 3.5mm combo audio jack. As for the right side, you have the power button which resides in solitude. There's nothing on the rear except for a good view of the hinge. This may sound like it's short on ports but Lenovo did include a 3-in-1 USB-C hub which adds a VGA port, an HDMI port, and another USB-A port.
Moving to the bottom of the Lenovo Yoga 9i, you will see more product labels, two long rubberized stands to give the laptop a bit of a lift from the surface, air vent, and two speaker grilles. There are six exposed screws here, but there may be a screw hidden under one of these labels, which may result in warranty being voided if torn.
Overall, the Lenovo Yoga 9i has a has a clean, classy design that fits in more with young working adults, but it's also suitable for students as well. The build quality is quite solid and since it's a 2-in-1, you do have a 360° rotatable hinge so you can use it like a tablet if you wish.
Specifications
CPU
Intel Core i7-1185G7 @ 3 GHz (up to 4.8 GHz Boost), 12M, 4C/8T, 10nm SuperFin, 28W TDP
RAM
16GB LPDDR4X 4266MHz
GPU
Intel Iris Xe Graphics
Storage
1TB SSD, M.2 2280, PCIe Gen3x4 NVMe, TLC (WD PC SN730)
Software
Microsoft Windows 10 Home
Connectivity
Wireless
Intel Wi-Fi 6 AX201 2×2 ax
Bluetooth 5.1 
Wired
1 x USB 3.2 Gen2 Type-A
2 x USB 3.2 Gen2 Type-C (Thunderbolt 4, DisplayPort, Power Delivery)
Display
14″ Full HD (1920 x 1080) 60Hz IPS LED-backlit display with narrow bezels, 72% NTSC, multitouch
Audio
Rotating Sound Bar with Dolby Atmos (2 x subwoofers, 2 x tweeters)
2 x digital microphones
1 x 3.5mm combo audio jack
Power
65W power adapter
60Whr 4-cell Li-polymer battery
Dimensions
319.4 x 216.4 x 14.6 mm
Weight
1.37 kg
Performance
Starting off with CrystalDiskMark, the storage drive in the Lenovo Yoga 9i performed pretty well. It should be more than enough for most people so you can expect fast boot ups and minimal loading times, if any. For those of you who are wondering, this is the 1TB WD PC SN730 SSD.
On Cinebench R15, the Lenovo Yoga 9i performed decently enough. It's interesting to see how the performance has barely any difference with the Intel Core i5-1135G7 and scored lower than the Intel Core i7-1165G7.
As for Cinebench R20, the score gets a bit more confusing if you compare it with other devices, but still seems good on its own. We're certain it has to do with optimizations, possibly with RAM configuration, and tweaks that may be in place to boost its efficiency.
On Unigine SuperPosition's 4K Optimized benchmark, the score is rather low but this is understandable as this test is GPU-reliant. I'm personally surprised that it passed the 1,000 which means that the Intel Iris Xe graphics definitely gives a noticeable boost in performance compared to the old Intel UHD Graphics. It's still a far cry compared to a GTX 1650, but it's still something.
The same can be observed in 3DMark's Time Spy benchmark, with the Lenovo Yoga 9i, with it getting a low score but not too low either. If you don't need to do anything graphically-intensive, this shouldn't be something to worry about. It should still be able to handle light loads decently enough.
In PCMark, you can see that the Lenovo Yoga 9i is a well-rounded laptop here. It's no surprise that digital content creation is the lowest here as it needs more graphical firepower. It would make for an excellent laptop for light gaming, work, and studies, that's for sure.
Lastly, we have PCMark's Modern Office endurance test which tests for battery life for productivity-based tasks. The battery life is pretty good as it lasted 12 hours and 49 minutes (769 minutes) before it died out. It's certainly doing its role to serve people as part of the Intel Evo platform, which requires at least 9 hours of use time with a Full HD display.
Need a laptop with something unique to offer? Check out our review of the Lenovo ThinkBook Plus by clicking right here.
User Experience
The Lenovo Yoga 9i laptop is a pretty solid 2-in-1 laptop. It's powered by the Intel Core i7-1185G7 CPU with Intel Iris Xe graphics. As for memory, it has a 16GB LPDDR4X RAM at 4266MHz. For the most part, it runs rather quietly, but it does get a little warm from time to time, which isn't a surprise given the metal build. Just make sure there's nothing blocking the bottom air vent. Memory is definitely more than adequate for what it's intended for.
As for the display, the 14-inch display is great. You get good viewing angles, the colours are certainly punchy, and the brightness is definitely within acceptable levels. Given the fact it has touchscreen support and you can rotate it into tablet form, I can't really ask for more.
The Lenovo Yoga 9i does seem a little short on ports as it has a single USB Type-A port, two USB Type-C ports, and a combo audio jack. It's good that Lenovo includes a 3-in-1 USB-C hub so you also do get a HDMI port, VGA port, and another USB Type-A port. The only hassle here is that you something extra you need to bring along, but it's a small matter.
As for the keyboard, we have a backlit chiclet keyboard with no Numpad. It's comfortable to use with good tactility, short travel distance and decently-sized keys so it's easy to press. The metallic feel on touch makes it seem pretty solid as well. The trackpad works fine, but nothing much to say about it. You're better off using your own mouse.
While the Lenovo Yoga 9i does have a fingerprint reader, I can't seem to get it to work as much as I would like as it frequently refuses to read it and instead requires me to sign into my Microsoft account. Upon removal, the fingerprint reader works fast and accurately, which is great. I just hope there is a software update to fix this login issue soon.
In the sound department, the Lenovo Yoga 9i's speakers work surprisingly great. It can produce exceptional quality with some detailed sounds that emphasizes more on the mids and highs, but there is certainly a bit of bass going on as well. If this isn't enough or you would prefer a more private listening experience, you can make use of the combo audio jack. In all honesty, the Dolby Atmos speakers here work great and I'm sure many people will be surprisingly pleased with it.
Lenovo Yoga 9i Verdict
The Lenovo Yoga 9i is an excellent 2-in-1 laptop. You get solid build quality, reliable performance, touchscreen display, versatility, surprisingly good speakers, comfortable keyboard, more than adequate memory capacity, great battery life, USB-C charging, and Thunderbolt 4 in a very lightweight body.
However, it is certainly lacking in ports even when you include the dock, and the laptop itself is a bit too bland for my liking. Would prefer it to have a more fun design so it can appeal to a younger crowd as well and inject some life into a laptop that is clearly suitable for a lot of consumers. It's a little pricey at RM6,909 but it's worth every cent. At the end of our Lenovo Yoga 9i review, I award this laptop with our coveted Gold Pokdeward.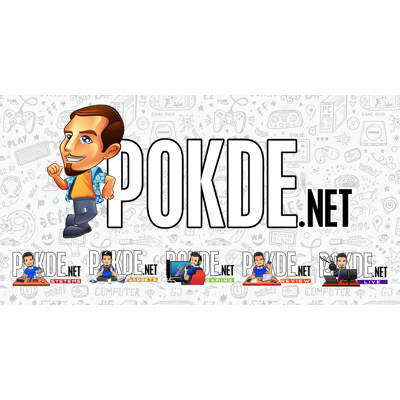 Big thanks to Lenovo Malaysia for letting us use this laptop for the purpose of this review.