Review
MasterKeys Pro L GeForce GTX Edition by Cooler Master Mechanical Keyboard Review — a keyboard for the die-hard NVIDIA fans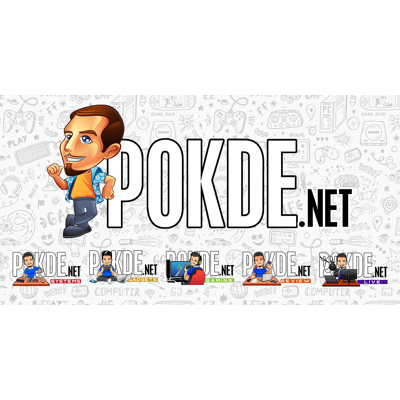 Positives
+ Minimalistic design is definitely appealing
+ NVIDIA-themed keycaps are great for fans of the green camp
+ Green LEDs are bright, with plenty of lighting effects
+ Original Cherry MX switches
+ Standard bottom row allows for easy customization
+ Solid build
Negatives
- No improvements upon the original MasterKeys Pro L
- No driver software for macro or lighting management
- No RGB
Introduction
We often see brands partner together to bring more impressive features by combining the respective parties' expertise into a single product. Whether it's Razer and Ducky partnering to bring Chroma and Razer Green Switches to Ducky, or HUAWEI and Leica coming together to make some of the best camera smartphones in the market, the end result is usually something that pleases their fans. Today we will take a look at the MasterKeys Pro L GeForce GTX Edition, which, as its name suggests, is birthed from a partnership between Cooler Master and NVIDIA.
Unboxing
Unlike Cooler Master's usual packaging which are predominantly grey with large images of the product within, this one is a pretty nondescript black box with just a few stickers and the Cooler Master logo shiny and chrome in the center.
The box is devoid of any other details, so we opened it up to check out the keyboard, wrapped in a fabric pouch that can be reused if you need to bring it anywhere.
Going deeper into the rather shallow box reveals the rest of the contents. We get a user manual which curiously mentions white LEDs when we know damn well the LEDs here aren't going to be white, a keycap puller and the detachable microUSB cable.
Appearance
This part is where the MasterKeys Pro L GeForce GTX Edition differentiates itself from the other MasterKeys Pro L in the market. The keycaps feature triangular pattern on the Space and Enter keys. The Esc key also features the NVIDIA logo, making this perfect for the NVIDIA fans out there.
The rest of the design, like the very tall profile of this keyboard, is exactly like the standard MasterKeys Pro L that has been on the market for years by now. It's a far cry from Cooler Master's latest flagship MasterKeys MK850 which has an exposed backplate design, which actually raises the question as to why didn't Cooler Master just use one of their newer designs for this partnership.
Over on the bottom, we find cable routing channels which are very frequently missing from lesser keyboards. If you want to route your cable anywhere other than straight out the top edge, you can do so, and I love the freedom.
Specifications
| | |
| --- | --- |
| Body material | Plastic, with metal backplate |
| Keycap | Laser-etched ABS keycaps |
| USB report rate | 1000 Hz |
| Switch type | Cherry MX Red |
| KRO | NKRO |
| Anti-ghosting | Yes |
| Microprocessor | 32bit ARM Cortex M3 |
| Cable | 1.5m, detachable, sleeved, microUSB connector, gold-plated |
| Weight | 1130 g |
| Included accessories | Quick start guide, wire keycap puller,  reusable fabric sleeve |
User Experience
Well the experience didn't change much from the original MasterKeys Pro L, with the exception that there isn't any RGBae here. I get that green is NVIDIA's choice of color on their Founders Edition cards, but all their AIBs have RGB on the higher end cards. The exclusion of RGB — which for the record, can also be configured to glow in green if you want — feels especially jarring when even much cheaper keyboards feature it. Without RGB, there really is nothing to control via software, which explains its omission from the Cooler Master Portal software. Configuring the LEDs are done on the keyboard itself, with just as many effects as the MasterKeys Pro L with RGB, except that it's all green here.
While there is no software control for anything, you still get everything you would expect from a top-tier gaming keyboard. That means customizable macros, four programmable profiles and even Win key lock. Everything would have been so much better with a GUI to manage the features, which was an issue that we raised when we reviewed the MasterKeys Pro series. Sadly it wasn't addressed to make the MasterKeys Pro L GeForce GTX Edition better.
Despite getting the chance to do things differently, Cooler Master are still using laser-etched ABS keycaps here. Cooler Master does understand the benefits of premium keycaps, even going as far as to release the MasterKeys L and MasterKeys S PBT so it greatly disappoints me that they did not give use PBT, or at least doubleshot ABS for this special edition here. The keycaps collect fingerprints easily even if your fingers are just slightly greasy or wet. Worth noting is that while the MasterKeys Pro L I reviewed had some issues with the clearances between the frame and the keycaps, this keyboard had none of those issues.
On the bright side, the MasterKeys Pro L GeForce GTX Edition here feature the classic Cherry MX switches with black enclosures. Some users do note that the feel of the keys are different between the RGB and original Cherry MX switches, so those who want the original can get them here. One thing that I really liked about the MasterKeys Pro L when I reviewed it was the solid feeling I get when typing on it. I am glad to report that its still here on the MasterKeys Pro L GeForce GTX Edition. The Cherry MX Red switches are just nice to me, without being overly smooth like some of the other mechanical switches out there.
To be worthy of being a gaming keyboard, NKRO and anti-ghosting are must-have features. The MasterKeys Pro L GeForce GTX Edition definitely has no ghosting and you can press any key you want, without any unwanted keys getting actuated. There's also NKRO, so there aren't any issues with pressing on too many keys and having some of them not registering because you have hit the key rollover limit.
Conclusion
The MasterKeys Pro L GeForce GTX Edition is a special edition that really did too little to make it truly special. It's not to say that the MasterKeys Pro L GeForce GTX Edition is a bad keyboard — it isn't — but it's just underwhelming for me to see Cooler Master not actually improve on the original for a special edition that is released 2 years later. With an SRP of RM389, it's actually pricier than the MasterKeys PBT keyboards which in my opinion are the better keyboards. If you absolutely love green, and need to have the GeForce GTX branding even on your keyboard, this is the keyboard for you. You can get the MasterKeys Pro L GeForce GTX Edition from Lazada at the link below for RM354 if you want a GeForce-branded mechanical keyboard with Cherry MX Red switches.