Review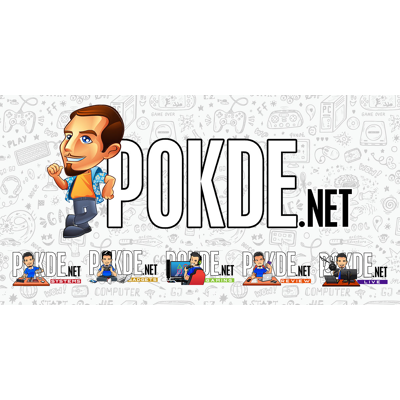 Overview
The Mio MiVue 792 offers a lot for a dashcam with a truckload of warning systems. It is also priced quite high for a dashcam that only records 1080p60 videos, so can it justify its price with its feature set?
Positives
+ Complete package to get started
+ Good video recording quality
+ Impressive slew of driver assistance features
+ Lifetime safety camera map updates
+ MiVue Manager offers plenty of information
Negatives
- Button-centric menus aren't great
- Wonky speed camera warning system
- Pricey
The Mio MiVue 792 is Mio Malaysia's top-of-the-line dashcam. It features a sensitive Sony STARVIS sensor for better performance in low-light, and also has a slew of features that expands its capabilities beyond what's expected of a dashcam. Sounds interesting enough? Let's get started then.
Unboxing
The Mio MiVue 792 comes in an orange box, the brand's signature color. It's just thick paper, which leaves more room on the inside for the contents.
It comes with a car charger that touts a very long and thick wire, ending in a mini USB connector. To be honest, I have no idea why dashcams haven't moved on to microUSB. There's also a mounting bracket, which features sturdy 3M tape on one end to stick to your glass. Once you have it stuck on, it will pretty much be a permanent part of your ride. Oh and there's a 16GB microSD card that Mio Malaysia is bundling with their dashcams. All in all, a pretty good package.
Appearance
The Mio MiVue 792 is not really a looker, with a no-frills design. Perhaps that's for the best, given how it will be right under your windscreen all the time. Being too attractive can be a bane for objects that you leave in your car. The notch above the lens is where the mounting bracket slots into.
For controls, the Mio MiVue 792 you will have to deal with the buttons here on the side. The orange button seen here is the Emergency Recording button. Over on the other side is the power button, but one which you will rarely use given how dashcams turn on as soon as there's power, and the Mio MiVue 792 is no different. Unlike some of the more affordable offerings from Mio, this here doesn't come with a touchscreen.
Speaking of the screen, the display here is a 2.7″ LCD panel. It's quite a decent size although the resolution doesn't really do justice to the video quality on offer. More on that later though.
Specifications
Sensor
2.13MP (1945×1097) Sony IMX291 STARVIS
2.90 μm pixel size
Lens
f/1.8 aperture
140° viewing angle
Sensors/Connectivity
WiFi
GPS
3-axis G-sensor
Microphone
Features
Auto emergency recording
Lane Departure Warning
Forward Collision Warning
Cruise Control Reminder
Head-light reminder
Safety Camera Warning
Support secondary rear camera
Stop-Go notification
Power
miniUSB (5V2A)
240mAh battery
Optional Mio Smartbox for parking mode feature
Dimensions
48.8 x 90.2 x 37.05 mm
Weight
112g
User Experience
Well, mounting it to your car is a simple affair with the bracket simply sticking to your windscreen. The cable management is probably the more difficult part, with the cable being on the thicker side of things. Stuffing it into the gaps around your windscreen might prove quite cumbersome, which is why Mio Malaysia actually offers free installation, if you are in the KL area.
If you are lazy to head over to the authorized fitters, or you are just the DIY type of guy, you can jolly well plug the power adapter into the car power outlet and call it a day. the Mio MiVue 792 will start work as soon as you slot in a microSD card, no questions asked.
Videos are pretty decent with the option to record in up to 1080p60. Audio recording is also pretty good, with voices in the car recorded quite clearly, and engine noise being well controlled, even with a car that's not particularly quiet like my Proton Persona. However the videos do exhibit quite a bit of noise even on a sunny day, with it being quite hard to read number plates of the cars in front when you are in motion. The videos recorded during the daytime are far from spectacular, but the videos taken at night are actually pretty impressive.
More than just a dashcam
Dive into the settings and that's where the Mio MiVue 792 shines. There's plenty of options to make your drive a safer one. While most dashcams provide you with more concrete evidence when an accident happens, the Mio MiVue 792 tries to help you avoid an accident altogether with lane departure warning (LDWS) and forward collision warning (FCWS). With a fancy sounding warning tone, you can *hopefully* learn to drive safer.
There's also a speed camera warning system, with updated maps that Mio promises will be released over the lifetime of the device. Unfortunately, in my testing, it didn't have any of the known speed cameras saved into the map, while it was giving me warnings where no cameras existed. Weird. I wonder who keyed in the coordinates for those cameras.
To get the videos out of the camera, you can either download the MiVuePro app on your smartphone, or install the MiVue Manager on your PC. There's WiFi, and you can transfer videos from the Mio MiVue 792 directly to your phone with that. Real nifty. It takes quite a while though so be prepared to be without an Internet connection for a few minutes. A boon if you are avoiding your boss' messages. "Where were you?" "Oh I was transferring videos from my dashcam." Connecting the memory card to a PC and using the MiVue Manager, you get even more data, with it reporting everything from the G-sensor data to your location in coordinates.
Conclusion
The Mio MiVue 792 is on the pricier side of dashcams, offered at RM799. Video quality isn't exactly the best, but the value here is probably the additional features that Mio baked into the Mio MiVue 792. You get LDWS, FCWS and headlight reminders, which does upgrade my cheap Proton Persona into something that's more reminiscent of a pricier car.
Hopefully someday Mio will release a proper map that has all the correct locations of the speed cams in Malaysia. And then there's also the way it serves as a platform for other car-related features. Instead of being just a dashcam, you can purchase a tire pressure monitor system (TPMS) from Mio and check your tire pressure from the Mio MiVue 792. It's worth noting that the TPMS kit isn't available here in Malaysia yet though. The Mio MiVue 792 can be linked to a rear camera like the MiVue A30 too, and record from both cameras at once. There's also a Smartbox kit that provides it power to record when you are parked.
Overall, it's a pretty decent package. Being a bit more affordable would probably have softened the blow that it doesn't actually do recordings that well, but oh well. Maybe we will see better video quality in the next dashcam from Mio, along with all the cool features that are really nice to have, especially when you are driving a cheap car like me.
Our thanks to Mio Malaysia for sending us the Mio MiVue 792 for review!