Review
MSI GT80 Titan 2QE SLI review; a true titan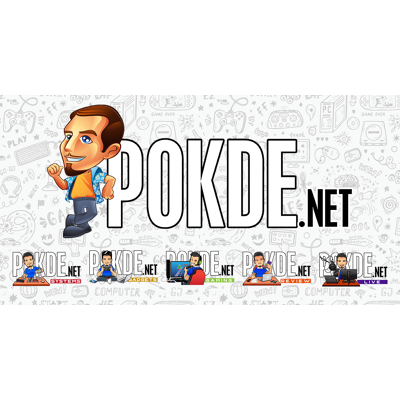 Positives
+ High end desktop-class gaming performance in a notebook form factor
+ Bright and sharp screen with wide viewing angles
+ Built-in Cherry MX Brown mechanical keyboard by Steelseries
+ 5 USB 3.0 ports
+ Fierce design
+ Accurate touchpad
Negatives
- 1080p instead of 1440p screen
- Cooling performance leaves us slightly wanting
- A real heavyweight
- Short battery life
- No choice of keyboard backlight color
- Costly
Let me start off by saying that MSI named the Titan very appropriately. It is huge like a titan, with a screen size of 18.4″, heavy like a titan at 4.5kg and definitely throws performance figures at us like a true titan. This monster of a notebook packs some pretty powerful hardware inside its huge but beautiful body. Aside from beastly hardware it also has a built in Steelseries mechanical keyboard with Cherry MX Brown switches, making it the first gaming notebook in the world with a backlit mechanical keyboard. MSI also claims it to be the thinnest 18.4″ gaming notebook out there, but it most definitely isn't even close to being as thin as the other laptops in MSI's arsenal. If you are looking for an extremely portable gaming notebook, this one isn't for you. If it is a desktop replacement you seek, you may have found the one to get. Still interested? Let's begin.
Appearance
I skipped the usual unboxing segment as I received an engineering sample. It just came in a very big box with equally chunky foam pads to protect the laptop from damage during transportation and the power supply came in a smaller box inside the very big box. The retail sets will definitely come with more stuff included in what MSI calls the Super Pack which includes gold WASD keycaps, a palm rest, a back pack, among others.
The aluminium top lid of the Titan has a nice brushed metal look to it, and the red accents and Dragon Army logo which light up ensures no one will ever mistakenly think this is just an oversized normal notebook. I am a sucker for huge vents, and the vents on the GT80 Titan really appeal to me, aside from further reinforcing its image as a true-bred gaming laptop.
Lifting the lid, you will be greeted with the 18.4″ display, mechanical keyboard, touchpad and a curiously large aluminium panel with the Dragon Army logo which is removable to upgrade the HDD or RAM. This panel also gives it a rather unique look as usually you will find notebooks with the keyboard closer to the screen. Sadly the screwdriver set I have was a little too short and was unable to unscrew the very deeply set screws to open the panel. Oh and the buttons on the aluminium panel are the power button, GPU switch and the Cooler Boost switch. I never used the GPU switch though as it would be appalling to use the integrated GPU on this beast.
MSI used aluminium bits and pieces here and there to improve the appearance and lend a more premium feel to the GT80 Titan, but most of the GT80 Titan's body is made up of matte plastic. No soft-touch coating here, which is good as they tend to show ugly looking fingerprints, aside from being prone to wearing out after some time. Looks isn't everything here in our labs, so let's take a look at what this Titan packs inside its body.
Specifications
CPU
Intel Core i7-4720HQ @ 2.6 GHz (up to 3.6 GHz)
RAM
16GB (4 x 4GB) 1600 MHz DDR3L
GPU
NVIDIA GeForce GTX 980M SLI
Storage
4 x 128GB Kingston mSATA SSD in RAID 0
1 x HGST Travelstar 7K1000 1TB HDD
Software
Microsoft Windows 10 Home
355.82 WHQL NVIDIA Game Ready Driver
MSI Dragon Gaming Centre
MSI TrueColor
Killer Network Manager
Connectivity
Killer™ Wireless-AC 1525 and the Killer™ E2200 (Killer DoubleShot Pro)
Bluetooth 4.1
5 x USB 3.0
SD card reader
Display
18.4″ WLED FHD Super-PLS (1920 x 1080) Anti-Glare Display
1 x Mini-DisplayPort v1.2
1 x HDMI 1.4
Audio
4 + 1 Dynaudio speakers (2 speakers per channel, 1 subwoofer)
1 x 3.5mm microphone input
1 x 3.5mm audio output
1x SPDIF output
Power
330W AC adapter, 8 cell battery (non-removable)
Dimensions
45.6 x 33 x 4.9 cm
Weight
4.5 kg
Performance
The GT80 Titan is a beast alright, capable of giving your average gaming desktop PC a run for it's money. This also means it literally runs circles around my own Lenovo Y50. I am actually thinking how will I ever return to my own laptop after using such a monster. Starting off with the boot times, thanks to the crazy 4 mSATA SSDs in RAID 0, the Titan is completely ready in less than 40 seconds from the press of the power button. My own Y50 seems to take forever booting up when compared to the GT80 Titan. Speaking of boot up times, let's take a look at the performance of the storage drives first.
The speed of the HDD… While pretty fast for a spinning drive…
Doesn't hold a candle to the speed of the SSDs… The difference is really immense, and the best part of having 500GB of solid state storage is that you can throw almost every game in your library into the SSD for faster loading times and not having to worry about the drive filling up.
I had to disable SLI for Cinebench R15 because aside from not supporting SLI scaling, it also shows marginally lower scores when SLI was enabled. So here you go, and you can also see in the small ranking table that the i7 4720HQ in the GT80 Titan is slightly slower than the i7 3770 desktop.

So we have gone through our benchmarks, but aside from bragging rights, they mean little to the gamer who is going to get this notebook. The following gaming tests will provide a better idea of what kind of performance to expect from it. Tests were done at the native resolution and also at 1440p which was achieved via NVIDIA Dynamic Super Resolution.

I played The Witcher 3 on the highest settings, and even turned the controversial NVIDIA Hairworks to the high preset along with 4x Hairworks AA. Needless to say the GT80 Titan took it all in its stride and maintained a very smooth average frame rate of 65 fps. The CPU and GPUs did get rather toasty in this game though, hitting peaks of 93°C for the CPU, 79°C on the first GPU and 87°C on the second one, respectively. These temps caused the GPUs to actually stop boosting but didn't appear to affect gameplay by much. With 1440p resolution set via DSR, average fps dropped to a rather low 44, but the game still remains very playable.
DotA 2 Reborn is a most probably the prettiest MOBA out there now, but it is most definitely unable to make the dual GTX 980Ms break a sweat. The game is capped by default to 120 fps, and we remove the frames cap to at least attempt to push the GPUs harder. However even at 1440p the dual GTX 980Ms are capable of pushing out an average of 120 fps.
Battlefield 4 is quite an old first-person shooter, but it is still pretty enough to match even some of the newest games out there. The tests were done with maximum graphics settings in a typical 64 person deathmatch in Locker, and even with all the bullets flying around, flares spitting particles everywhere, BF4 was entirely playable even at 1440p. As I came from a much lower performance laptop, the visuals with all the settings turned on was absolutely stunning to me. The experience is nicer at 1080p, no matter what console peasants say about our eyes only capable of seeing up to 60 fps or what not and I was able to aim better at 1080p.
The Crew at both 1440p and 1080p resolutions was handled very well by the twin GTX 980Ms, resulting in a smooth drive through the United States. This game is capped at 60 fps, thus making it a mediocre benchmark, but at least we know that the dual GPUs in the GT80 Titan are capable of pushing pixels fast enough to hit the framerate limit in this game. Framerates do take a small dip when going through grassy areas, but it is too minor to affect the experience.
I never played any game from the Metal Gear Solid franchise, and this is my first game. I have to say the graphics are absolutely stunning, way beyond any game I have experienced but it has a 60 fps cap as well. The cap is easily hit by the dual GTX 980Ms in this beast. However the game isn't all about pretty graphics only, as it also offers a very interesting gameplay experience, albeit an extremely tedious crawl (literally) at the beginning of the game.
All in all, gaming performance is top notch, as expected with all that high-end hardware. However cooling performance remains a little wanting, as the CPU and GPUs get rather heated up during gaming sessions. I guess that is the price you have to pay for desktop class performance in a notebook form factor.
User Experience
As mentioned above, the GT80 Titan has weight of titanic proportions. Well after using it for a week, I realized that it is the price to pay for power of this magnitude. With great performance comes great weight, Spidey's uncle once said. The size is also bigger than most laptops, making it hard to move it around. You will most probably have to stick to the complementary MSI back pack if you intend to carry this laptop as very rarely will you find laptop bags that can accommodate 18.4″ notebooks. Speaking of moving it around, the laptop itself weighs 4.5 kg, while the power brick weighs approximately another kilo, making for a very heavy load to carry around.
It will be most definitely lighter than a desktop though, so for people who need something more portable than a desktop, this is the notebook to get. The battery is also non-removable, a downer when this will most probably be used as a desktop replacement which means that it will usually be used while plugged in to the wall. The battery life is also quite weak, barely sufficient for a movie, so you will have to carry the power adapter along with the laptop if you intend to use it away from home.
The keyboard by Steelseries is a bliss to use and it so happens that I am accustomed to Brown switches as I use a CM Storm Quickfire TK with Cherry MX Brown switches too. For the uninitiated, Brown switches are tactile switches but aren't as noisy as Blue switches. I commend MSI's choice of Brown switches but the stabilizers needs some tweaking. It feels rather mushy compared to the other keys. The keyboard tilt is non-adjustable though, which means you must tilt the entire laptop to make the keyboard more ergonomic.
You also get a choice of any backlight color you want as long as it's red, a slight drawback compared to its lesser siblings which sports RGB backlighting. The keyboard remains very cool even when playing intensive games like The Witcher 3 unlike most of the gaming laptops out there. The aluminium panel above the keyboard gets hot to the touch when gaming though.
Where's the numpad, you ask? The touchpad cleverly doubles as a numpad with a quick tap on the Num lock. It even has haptic feedback to make up for the lack of tactility of the touchpad. However from my experience after upgrading to Windows 10, it can get rather fickle as the auto-update feature always auto-updates the driver and the newer driver doesn't seem to support the feature. In any case, I am used to not having a numpad, so it didn't affect me much, but it still annoys me to have a feature that doesn't work as it should.
The Cooler Boost feature pushes fan speeds to the max and it does get very loud indeed. A lot more air is pushed out through the vents but I noticed it only reduces the temps by around 5°C. Most of the hot air is also pushed out the sides, which can warm up the hand holding your mouse. I find it weird that MSI didn't design the GT80 Titan to push most of the hot air out through the rear vents instead. The GPU button beside the Cooler Boost switch allows the user to use the integrated graphics instead of the dual GTX 980M for God knows what reason, but it will require a reboot. As mentioned above, I never used the said feature as I consider it a blasphemy to use Intel graphics when you have GTX 980Ms in SLI at your disposal. It will be useful for extending battery life but this isn't the laptop to use for word processing at the library, so who cares?
The 5 USB 3.0 ports, 3 on the left and two on the right is sufficient for connecting your external drives and whatever peripherals you need. The USB ports are spaced adequately to fit most USB connectors, so you shouldn't have a problem there. MSI even threw in an optical drive on the left side, something I am beginning to see less and less of.
On the rear you have the single HDMI port and dual miniDP ports. Do note the HDMI 1.4 port is only capable of 4K 30 Hz, so if you have a 4K monitor lying around you may want to use the miniDP ports instead. You can populate all the ports and have a quad screen set-up with Matrix Display too.
MSI has included the MSI Dragon Gaming Center software that allows you to monitor some vital stats of your GT80 Titan. It is quite nifty but it doesn't come with an in-game overlay feature. As you can see there is a Shift Mode as well, accessible via Fn + F7 as well, which allows you to change the performance level of the GT80 Titan. I personally didn't notice a difference in any of those modes though.
MSI True Color is also available on the GT80 Titan, but I have no apparatus to test the accuracy of colors or even the brightness levels, so there's that. Each mode has some individual settings you can adjust to configure the screen to your tastes. The screen is a good looking IPS/PLS panel and the 1080p resolution is good enough, although I believe 1440p should be the sweet spot to properly utilize dual GTX 980Ms. Viewing angles are very wide, no edge bleeding is noticeable, all in all what you would expect from a proper display.
Audio is pumped out through Dynaudio speakers. While they definitely sound better than the average notebook's speakers, they have a tendency to distort at higher volumes. The mini (micro?) subwoofer at the bottom does improve the bass output but don't be ridiculous and expect thumping club-like bass out of it.
3.5mm output is loud and clear, and the jacks are separate, allowing you to use better headsets with a separate mic plug, but if you use headsets meant for smartphones, which most are nowadays, then you are out of luck.
Conclusion
The MSI GT80 Titan caters for a very specific market segment, I believe. Those who need desktop-class gaming performance in a notebook form factor and doesn't want to sacrifice any performance at all. The GT80 Titan that is closest in terms of specifications to the one I am testing costs RM15,999, but that one has 384GB of solid state storage instead of the 512GB this one has. So here comes the verdict. Is it worth the money? In my opinion, if you really can't live without your graphically intensive games like The Witcher 3 and not willing to play on lower quality settings even when outstation, you should get this. No way can you build a desktop PC with a monitor weighing 4.5kg in total, and we aren't even talking about fitting hardware of similar performance into a desktop case to match the considerably compact size of the GT80 Titan yet. However if you only need a daily dose of less graphically intense games like DOTA2 no matter where you are, then there are a lot of more portable gaming notebooks out there that can satisfy you. Or if you just must have the best performance out there, then get this laptop. If only MSI managed to pack a desktop CPU into this Titan…
Our thanks to MSI Malaysia Notebook for providing us with the GT80 Titan reviewed.