Review
MSi Prestige PL60 Laptop Review: Jack of All Trades, Master of None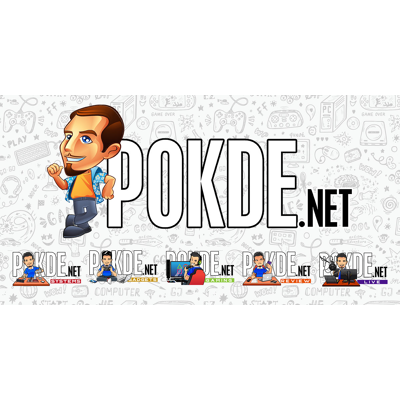 Positives
+ Decent overall performance
+ Display is sharp and looks great
+ Display can be fine tuned to your liking
+ Dynaudio speakers are surprisingly loud and good
+ Decent keyboard with adequate tactile feedback
+ Has a clean look to it
+ Evenly distributed weight, so it feels lighter than it actually is
+ Solid build quality
Negatives
- Below average battery life
- Despite the specs, gamers should look elsewhere (there's another MSi laptop better suited for this)
- The size and weight (2.2 kg) can be a bit too much by today's standards
- Kinda pricey for what it offers
Introduction
Our review of the MSi Prestige PL60 laptop. Will this be your next mobile computing machine?
There are various kinds of laptops available today to cater to a multitude of users across the globe. Some people want thin laptops that are easy to bring around while others don't mind carrying around something bigger if it means getting some performance in. This laptop we have with is us is closer to the latter.
While this laptop may not exactly be cheap, it would worth taking a look at for its price range, depending on your needs in a laptop. Without further ado, let's dive into the MSi Prestige PL60 laptop.
Unboxing the MSi Prestige PL60
When we first got the machine, it was inside this big-sized silver box. It is a laptop with a 15.6″ inch screen after all, so such a size is normal. Upon opening the box, you'll see the MSI Prestige PL60 with Styrofoam protecting the left and right ends of the machine, which is done so to minimize impact damage during shipment.
Tear the box apart and you'll find yourself the 120W AC adapter along with a tie clip for cable management. The actual unit will have a user manual and warranty guides inside so don't worry about that. It may seem like it's lacking from the picture but to be fair, it does cover the essentials for the laptop. If you bought one and can't seem to find the battery, don't panic. It's on the machine already.
Appearance
The MSI Prestige PL60 laptop is in metallic silver, and it has a simple, yet elegant look to it. When opened, it gives a vibe that the laptop is more than capable of doing anything you'd like without issues, much like a dependable uncle of sorts. You have your trackpad, a keyboard that includes the numpad (with the arrow keys seemingly crossing over to the numpad), a fine looking display with a webcam just above it.
On the left side of the MSI Prestige PL60 is where most of the jacks are located. You can see multiple USB ports, RJ45, DisplayPort, HDMI, headphone jack, and a microphone jack. There are fewer things on the right side of the laptop; charging port, card reader, and another USB port.
When closed, you can see a clean, metallic finish with the MSi logo not taking up too much space. This does make it seem like the company is humble, as they opted not to have their logo, or the Prestige logo even, to hog the space on this side, giving it a nice, sleek appearance.
Design-wise, there's really nothing to complain about. As far as liking the design is concerned, it is a subjective matter but if you as me, then yes, I do like the design. It looks and feels like a businessman's laptop; cool, clean, and confident.
Specifications
CPU
Intel Core i7-7500U @ 2.7 GHz (up to 3.5 GHz Turbo Boost)
RAM
4GB (single-channel) 2400 MHz DDR4
GPU
GeForce GTX 1050 with 2GB GDDR5
Storage
128GB Toshiba M.2 SSD
1TB HGST Travelstar 7K1000 7200 RPM HDD
Software
Microsoft Windows 10 Home
MSi Dragon Center
MSi Battery Calibration
MSi True Color
Nahimic 2 Audio
Connectivity
802.11 ac Wi-Fi
Bluetooth 4.2
2 x USB 3.0 Type A
1 x USB 3.0 Type-C
1 x USB  2.0 Type-A
RJ45
SD card reader
Display
15.6″ FHD (1920 x 1080) Wide-View display
1 x HDMI (4K @ 30Hz)
1 x DisplayPort
Audio
4 x Dynaudio stereo speakers
1 x Woofer
1 x 3.5mm combo jack
1 x Headphone-out (SPDIF)
Power
120W AC adapter, 6-cell battery
Dimensions
383 x 260 mm x 22~29 mm
Weight
2.2kg
Performance
And now, we take the MSi Prestige PL60 through our usual suite of benchmark tools to give you guys an objective view of the laptop's capabilities.
First up with CrystalDiskMark, we have the Toshiba M.2 SSD being tested. It's acceptably fast and it allows Windows, as well as most of the software installed in this storage device, to boot up pretty quickly. With 128GBs however, storage space will run out pretty fast so if you're getting this, best to choose at least with a 200GB-ish space.
The next one we have on CrystalDiskMark is the D drive, a.k.a. the HGST Travelstar 7K1000 HDD. The speeds are noticeably different compared to the previous one but this is normal when you compared SSD speeds with HDD speeds. If anything, the speed isn't actually bad, and I'm glad MSi opted to include a 7200 RPM HDD instead of 5400 RPM like plenty of other brands. If you choose to install software here, do note that it can take a bit of extra time to load but don't worry, it's definitely less than the time it takes to make coffee.
So here's where my head gets turned upside down. Notice in the OpenGL results test, it doesn't even reach 1 FPS. It's 0.97 and after running it again after changing the laptop's power modes, it's still about the same; 0.97 – 0.99 FPS. This is a laptop with a GTX 1050, mind you. I didn't expect it to be lacking this badly.
As far as the CPU performance goes, it does well enough at 332 cb, thanks to the Intel Core i7-7500U. The score can be improved more if you upgraded the RAM a bit as it's utilizing a single stick of 4GB DDR4 RAM (2400 MHz). Perhaps adding one more of the same one would yield noticeable improvements.
And lastly, we also ran the Unigine Heaven Benchmark 4.0 under the Extreme preset. On this one, it seemed to perform decently. It's not a #PCMasterRace level but it is acceptable performance. One thing worth noting is that while the test was running, it recorded a temperature of 57-58 degrees Celsius, and the fan was notably quiet. You'd probably only be able to hear the fan in a room that is completely quiet but even so, it's barely there.
As far as battery life is concerned, that's where the MSi Prestige PL60 is lacking in today's standards. With some minor Photoshop work, and mostly web browsing (Edge Browser), it only got me about 3 and a half hours on full charge.
This is with 50% brightness and the keyboard's backlight turned on. While you can extend it by adjusting some options, keep in mind that certain applications will have an effect on the battery life as well. In fact, Google Chrome is said to eat up more battery life. Realistically speaking, it's best to carry a charger around if you plan on bringing this machine outdoors.
User Experience
With the world moving into laptops that are thin and light, the MSi Prestige PL60 seems a bit beastly in size. When you think about laptops from about 5 years ago, this would seem like the average size. After using it for a while, it doesn't seem that big after all. The size still makes it easy for me to store in my bag and travel around with. Considering the fact that it's 2.2 kg, it started to feel as if this laptop is pretty light for its size, especially since the weight feels evenly distributed across its body.
The keyboard is backlit and has decent tactile feedback. Travel distance isn't exactly short so using the keyboard was pretty easy from the get-go. I am a mechanical user with a love for Blue switches, and I find it surprisingly enjoyable to type on this keyboard. The only thing I had to get used to was the arrow keys, as the arrow right key seems to have crossed over to the numpad, placed right beside '0'.
Then we have the touchpad, which is just okay in my book. I mean, it works and the clicks can be heard loud and clear but honestly, it's not something I, or anyone else for that mattter, should use full-time. It can be slow to work with so a mouse, even a cheap one, could save you a lot of hassle. in fact, I only find it useful to quickly zoom in for browsers with a 'pinching' motion.
A major plus point for the MSi Prestige PL60 is the ports. It never feels like it's lacking…unless you find a sudden need to plug in 5 thumbdrives in one go. There's a port for USB-C, USB-A in 3.0 and 2.0, you most likely won't be using all of them at once. Even when you need to use an external display, you have the option of using DisplayPort or HDMI. And as always, the card reader is there for convenience in case you ever needed to transfer files over. Just keep in mind that it accepts SD cards.
In terms of display, the 15.6-inch Full HD display is a joy to look at. Everything looks sharp and the size is big enough so you don't have to stare at the screen closely to see things (This happens to me often in 10-inch screen, sometimes for 12-13-inch). And when I feel that my eyes are being strained by bright light, I can freely adjust the display via the MSi True Color software, so I don't feel the need to tear my eyes out.
The Dynaudio speakers on this laptop are surprisingly loud and crisp. It's nowhere close to a proper speaker set but it's definitely leaps and bounds better than your standard laptop speakers. While the Nahimic audio software allows you to fine tune your audio experience, don't expect too much from the 7.1 surround sound feature. You're not gonna feel surround sound on speakers, and it would sound weird on cheap earphones. Even with expensive headphones, just remember that it's virtual surround and not true surround sound. Not that it's necessarily a bad thing of course.
As an editor, I have to write articles and edit photos. So far, writing and using Photoshop on this machine has been a breeze. No frustrations on my end, and it works great. While I did notice a slight performance downgrade when the MSi Prestige PL60 isn't plugged in (same power mode on MSi Dragon Center and Windows by the way), it isn't a huge drop that will cause frustrations for me.
Conclusion
The MSi Prestige PL60 is an enjoyable laptop to use. While it may be kind of big for today's standards, it's still relatively easy to bring around. The display is sharp, the speakers are surprisingly good, and it performs pretty well for work purposes. While I would still opt for an ultrathin laptop, this one has reassured me that laptops of this size aren't out of style yet, and there are still people that would be well suited for this. It also made me realize that I definitely need a laptop with at least a 15.6-inch screen to truly enjoy it.
It would be an excellent machine if the battery life is noticeably longer, at least 5 hours without issues but given the machine's specifications, it's obvious why it can only last about 3 hours or so. It seems to be a well-rounded device but doesn't seem to excel in one particular point.1514 I personally believe that this laptop would sell well if it was around the RM3,000 to RM3,500 range. However, it is currently retailing for RM4,499. With that in mind, I award the MSi Prestige PL60 with our Silver Pokdeward.