Review
NZXT Lift Review – Fuss-free Experience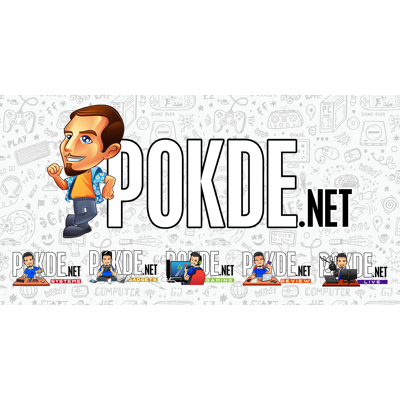 Overview
Built as a lightweight gaming mouse with a paracord cable to reduce drag, the NZXT Lift is designed with quick movement while still being highly accurate. Is it worth your money? Let's find out.
Positives
+ Comfortable, ergonomic shape
+ Tried and test sensor with good tracking
+ Paracord cable makes it feel like it's wireless
+ 100% PTFE mouse feet
+ Tactile, snappy clicks
+ Lightweight
+ NZXT CAM software is good
Negatives
- Could be cheaper
- Click are rather loud
- Looks rather bland
Unboxing the NZXT Lift
Let's kick off the NZXT Lift review with the unboxing. The packaging has a minimalist design clad in white and purple. Inside the box, you can find the following items:
NZXT card containing QR code for e-manual
The NZXT Lift gaming mouse itself
Appearance
The NZXT Lift is a rather minimalist lightweight gaming mouse designed for right-handed gamers. For our review unit, we received the black colour variant but you can also get it in white, which has black buttons for a more contrasting look. Looking from the top, you can see the two clickers, a DPI switcher, and a more rounded matte plastic shell. The NZXT logo can be found towards the bottom.
When you look at the left side, you can find two extra reprogrammable buttons but on the right side, there's nothing to be found. There's also no rubberized side grips here but it does have a line of RGB lighting towards the bottom. On the front, you can find an NZXT logo hidden here, right beside the 2 meter paracord cable, which is not detachable.
Moving over to the bottom, you can see the PTFE mouse feet on the top and bottom, the optical sensor, and general product information.
Overall, the NZXT Lift looks a little plain at first sight but once you plug it in, it looks more like a proper gaming mouse given the RGB lighting. It's also good since they're not overdoing it so if you want something more low-key, this will definitely be right up your alley. Just remember that it's not meant for left-handed gamers.
Specifications
| | |
| --- | --- |
| Body material | Coated matte plastic shell |
| Sensor | PixArt 3389 |
| DPI | Up to 16,000 DPI |
| USB report rate | 500 / 1000 Hz |
| Switch type | Omron Mechanical Switches rated for 20 million clicks |
| Cable | 2m Paracord cable |
| Weight | 67g |
| Dimensions | 126.8 x 67.23 x 38.35 mm |
User Experience
As I've mentioned earlier, the NZXT Lift is a gaming mouse for right-handed gamers. Given the size, it's suitable for medium to large-handed gamers. The ones with long fingers, like mine, can use this very comfortably as I had no trouble resting my entire hand on it. Smaller hands should still be able to use it given its lightweight nature, and all the buttons should still be easily accessible.
Based on my own experience, the NZXT Lift is capable of tracking pretty well with no smoothing or acceleration. I wouldn't use it on the highest DPI (16,000) as it would feel like your cursor could break out of your monitor. Keep in mind that you can adjust the Lift-off Height feature from 2mm to 3mm, so you can have start / stop tracking at different heights from the surface for better control. It's also worth noting that the scroll wheel has a rubberized, textured surface for easier control.
The NZXT Lift is a wired gaming mouse, and it uses a 2 meter Paracord cable to minimize drag. I'm genuinely surprised by how it feels because it's so light, you don't feel like it has a wire. You can easily make fluid movements with precision and not have anything interfere unless you're intentionally playing close to 2 meters away from the USB port.
In case you were wondering, the NZXT Lift uses the Omron Mechanical Switches, making some tactile clicks that are quite audible. It's certainly one of the louder ones amongst all similar peripherals we've reviewed previously, but it works and feels good as it's pretty snappy. The lifespan may sound a little short by today's standards, 20 million clicks, but that will last you a good number of years.
As for mouse feet, the NZXT Lift uses 100% PTFE (Polytetrafluoroethylene), giving you the ability to enjoy effortless glide on any surface as if there's no resistance whatsoever. The smooth glide will let you aim more consistently in shooters without anything slowing you down. Combined with the Paracord cable, it really works great.
For those of you who want some customization options, you will need to download the NZXT CAM software. With it, you can remap the button functions, adjust RGB lighting, configure your DPI, and more. It's generally straightforward and easy to use, and it comes with the added benefit that it's a PC monitoring tool so you can get some valuable information on how your PC is running. This wouldn't be useful if you are already using a different software for that but if you don't, it's great to have.
NZXT Lift Verdict
The NZXT Lift is a simple, straightforward gaming mouse for right-handed gamers. You get some RGB lighting, lightweight body, and good ergonomics to boot. It's not the best looking one around and it doesn't have that killer feature to make it truly stand out but it's certainly one that is fuss-free. At RM229 / USD $49.99, I personally believe that they could price it lower to make it more enticing compared to its competitors.
At the end of our NZXT Lift review, I award this gaming mouse with our Silver Pokdeward.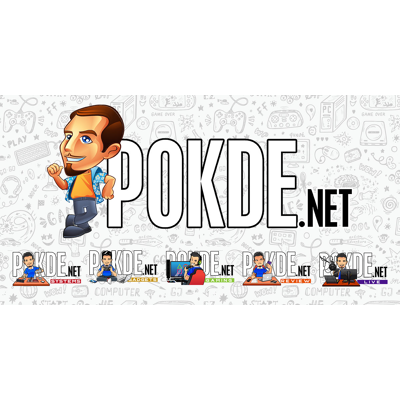 Big thanks to Sun Cycle Malaysia for sending us this gaming mouse for the purpose of this review.