Review
OLIKE WeLoop Hey 3S review; better than a fitness band, but not quite a smartwatch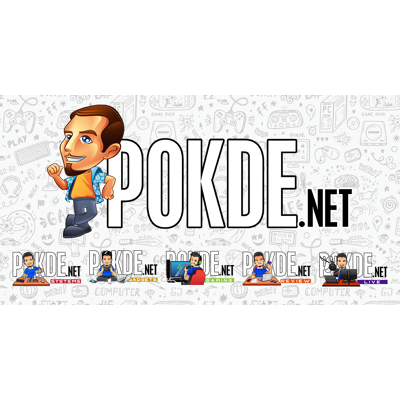 Positives
+ Large display makes for easy viewing of notifications
+ Memory LCD technology is great for sunlight viewability
+ Battery life is decent, charging is convenient with magnetic cradle
+ Customizable watch faces keeps boredom away
+ Heart rate sensor is quite accurate
+ Workout tracking is comprehensive, works great for outdoor runs with GPS tracking
+ 5 ATM water resistance and swim tracking is a boon for those who prefers swimming to running
+ Affordable price tag considering features offered
Negatives
- Could have been a much more compact smartwatch if the bezels were smaller
- Wide strap traps water and sweat, causing discomfort
- Display does not look good at all when backlit
- No automatic Do Not Disturb mode
- Emojis in notifications are not displayed
Introduction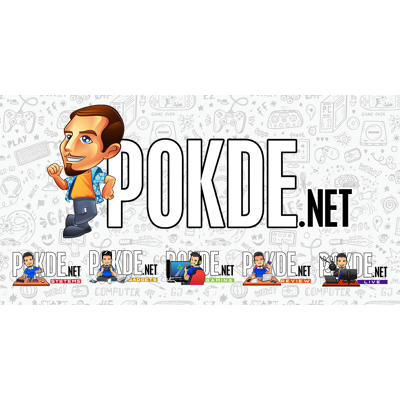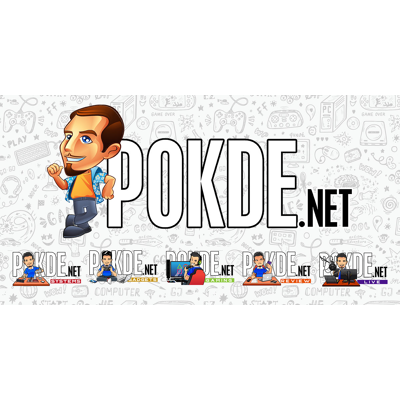 Fitness is not something I am really into. I do a little jogging, but nothing to shout about. However I do like fitness bands that double as watches, simply because conventional watches are way too mainstream. So when the OLIKE Weloop Hey 3S smartwatch was proffered for us to review, I just had to accept. So let's take it for a run, shall we?
Unboxing
The front of the packaging featuring an image of the OLIKE WeLoop Hey 3S with a vibrant green strap and an equally vibrant display with green text. The packaging is very compact, which usually means a rather spartan list of included accessories.
The contents of the box is well organized. The little green folder containing the quick start guide, a plastic screen protector, while we have the smartwatch module, charger and also a microUSB cable and strap each in their individual compartments. A simple, but nice packaging.
Our package came with a grey strap, which was a little disappointing to see after seeing the very vibrant green strap on the packaging. Our quick start guide is also in Chinese, but ours is an early unit, so retail units here in Malaysia should feature English text.
Appearance
Design wise, the OLIKE WeLoop Hey 3S opts for a square module with two side buttons and a capacitive touch display. The bezels of the display are of gigantic proportions as we move into 2017 where even smartphones are losing their bezels. We see the WeLoop branding and a GPS logo at the top to remind you that this device features GPS.
The charging pins and optical heart rate sensor is on the back of the module. The material used here is plastic, so anyone with allergies to zinc can wear this smartwatch, worry-free.
To wear it, you will need to attach the straps. These are rather conventional watch straps which means that they are attached to the main module via little spring-loaded retractable pins, just like the ones more traditional watches have. I like that the strap has lots of perforations for ventilation, but it is still a bit too wide for comfort. OLIKE will be offering replacement straps in different colors too, so for those who prefer a little personalization, the OLIKE WeLoop Hey 3S will serve you well.
Specifications
| | |
| --- | --- |
| Processor | ARM Cortex M4F |
| Display | 1.28″ 176×176 color memory LCD |
| Connectivity | Bluetooth 4.0 BLE |
| Features | Optical heart rate monitoring, GPS, 3-axis accelerometer, gyroscope, electronic compass |
| Water resistance | 5 ATM |
| Battery | 270 mAh |
| Compatibility | iOS and Android OS |
User Experience
I started off my usage of the OLIKE WeLoop Hey 3S by giving it a full charge. The charger was very easy to attach, with a magnetic grip to ensure that the smartwatch stays connected to the charger. The quick start guide quotes a 3-hour charging period to bring the battery from empty to 100%. You won't really have to charge this often, as at the time of writing, I have had the smartwatch on me for more than three days and the battery life is still at a strong 76%. Interpolating the data, the OLIKE WeLoop Hey 3S should be good for around 13 days per charge. Not amazing, but decent enough.
Taking it off the charger, it was time to download the accompanying app onto my phone. The app's name is WeLoop, which you can download off the Play Store. Installing it, turning on Bluetooth and letting the app detect the OLIKE WeLoop Hey 3S was a very seamless experience. The app gives you a list of your daily activities including sleep quality, but it does have a rather poor breakdown of your movements if you have sporadically walk between places, like when shopping. However it labelled 12 hours of my activity as "slight movement". Not really helpful at all. It did detect my sleep very accurately though, but apparently I have very poor sleep quality.
The actual Workout tab fares better with a pretty useful record of your workouts. Going further into the records will yield lots of details like duration, average pace, calories burnt and average heart rate in your run. The distance recorded by the OLIKE WeLoop Hey 3S on a treadmill is not really that accurate, which is understandable considering it estimates the distance by recording your step, with no way of calculating your stride length. Going outdoors and using the GPS to detect the distance, it's a lot more accurate but getting a good satellite lock may prove challenging. It took its own sweet time, and I had to be quite a distance away from my apartment for it to get a signal lock. Once locked, the recorded route can still get slightly wonky with it showing me zigzagging across the road at certain points while in reality I stayed on one side of the road all the time. Here, you can share your records on Facebook or Twitter, or save images of the records. It could definitely do with a few updates to allow sharing to more platforms.
Moving on to the Device tab, you get access to more functions like reminders, deciding which notifications will get sent to the OLIKE WeLoop Hey 3S, alarms, some settings and also the ability to change watch faces. There is quite a selection of watch faces but the fancy colors seen on your smartphone will be pretty disappointing when you actually apply them to the OLIKE WeLoop Hey 3S. More on that later. There is also a Do Not Disturb mode which allows you to schedule when you do not want the smartwatch to alert you when you receive new notifications. There is no way to enable Do Not Disturb mode automatically, unlike the Mi Band 2 which will automatically silence itself when it detects you are asleep. Needless to say, I was annoyed by the fact that I had to turn on Do Not Disturb mode manually to get an undisturbed nap. Considering it is able to detect my sleep so accurately, why can't they just make it stop vibrating when I am asleep?
Lastly, the Me tab. You get access to your profile in which you will input data to help the system estimate your calories burnt and distance walked, see a list of personal records that you have set. There doesn't seem to be a way to share your achievements, which might be a little disappointing for narcissistic fitness buffs. The app also leaves a persistent notification which doesn't update itself until you open the app. What's the point of showing me a step count when it stays at zero for the whole day until I open the app? I don't know, but maybe the guys designing the app thought it might motivate people to go walk around.
Now, let's take a closer look at the OLIKE WeLoop Hey 3S itself. The display is a memory LCD panel, which works better under sunlight than in darker environments where it has to be backlit. Colors aren't the most vivid, and they get really washed out once you are forced to use the backlight in dimmer environments. It is comfortable thanks to a very flexible strap, but the width of the strap makes it uncomfortable once you start sweating a lot. I wouldn't hesitate to swim with the OLIKE WeLoop Hey 3S with it rated for water resistance up to 5ATM, if I could. I can't swim even if my life depended on it, so instead I wore it when I  took a shower, and it survived. The size of the strap once again caused some discomfort by trapping moisture under it, leading me to take it off and wipe it dry before wearing it again.
The main screen is the clock, and as mentioned, quite customizable. To interact with the smartwatch, you will have to unlock it by pressing a physical button. A swipe down will show you the number of steps you have taken, calories burnt and distance walked. The left physical key will bring you to status display of sort, showing you whether it's connected to a smartphone, how much battery is left and also whether it's in Do Not Disturb mode.
The button over on the right will bring you into the menu on the smartwatch. You can't access the menu without pressing the button, which is funny considering the OLIKE WeLoop Hey 3S has a touch display. So once you get into the menu, you can scroll through the three pages by either swiping or tapping the right key… I mean the one on the right. Back is the left key. This is where you will find all all the workout modes the OLIKE WeLoop Hey 3S supports. You get support for swimming, running, cycling and even use the smartwatch as a means to check your heart rate while you lift weights, or when you are just bored. Speaking of the heart rate, it was pretty accurate, being in sync with the capacitive heart rate sensors found on treadmills. The OLIKE WeLoop Hey 3S also offers a smartwatch and timer function, notifying you with a vibration when time's up.
Notifications are done pretty well on this device, but emojis will not be displayed. Text will, and thanks to the rather generous dimensions of the display, quite a lot of text can fit on it, at a size that doesn't need you to squint to read. It will stay on the screen for more than enough time for you to finish reading, which might also give someone near you a chance to read your messages. I would recommend turning on Do Not Disturb mode whenever you attend meetings to prevent people around you reading all the juicy gossips you might have been discussing prior to entering the meeting room.
Conclusion
The OLIKE WeLoop Hey 3S works pretty great for fitness tracking, but I would hesitate to call it a smartwatch. It just isn't smart enough in its current state. It has more in common with fitness bands than actual smartwatches, considering most of its features are workout-oriented. It does need to have smarter features like music controls or at least smart detection of when to not disturb me with notifications. The battery life is also unlike any smartwatch I know, where they usually die out in 2 days tops. I would say it bridges the gap between smartwatches and fitness bands for me considering the notification features and GPS tracking are beyond what most fitness bands offer, but it definitely pales in comparison when compared to true smartwatches like the ASUS Zenwatch 3. Of course, it is priced to reflect the difference in capabilities as well, being priced at RM499 which is actually rather affordable considering most fitness trackers with GPS features come in with heftier price tags.