Review
PICO 4 Review – VR WIthout The Hassles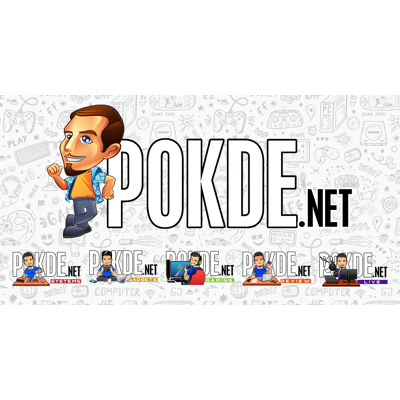 Overview
RM1,699 (8GB RAM / 128GB storage)
RM1,899 (8GB RAM / 256GB storage)
Positives
+ Easy to setup
+ Wireless freedom for VR
+ Works on its own and as a PC VR headset
+ Light and comfortable to use for as long as the battery lasts
+ Great high resolution display with up to 90Hz refresh rate
+ Interactions work smoothly with no discernible delays on it owns and via SteamVR
+ Good built-in speakers and surprisingly great microphone
Negatives
- Needs more apps / games on PICO OS to be a more viable standalone VR solution
- No headphone jack, can only connect to headphones via Bluetooth
- Speaker and microphone driver conflict on PC causes confusing audio issues
- You need 4 AA batteries, two for each controller
- Headset charges rather slow
Unboxing the PICO 4
Starting off our PICO 4 review with the unboxing, the all-in-one VR headset comes in a shiny, medium-sized box akin to a shoebox or a smaller game console, like the Nintendo Switch. You have all the necessary product details and features listed on the box itself. Inside it, you can find the following items:
Glasses Spacer
Nose Pad
2 x Controller lanyards
USB-C power adapter
USB-C to USB-A adapter
Quick guide
User guide
Safety and warranty guide
2 x Controllers
The PICO 4 VR headset itself
Specifications
CPU
Qualcomm XR2
8 x 2.84GHz, 64-bit, 7nm
RAM
8GB
Storage
128 / 256GB
Connectivity
Dual-band Wi-Fi 6
Bluetooth 5.1
USB-C (supports ethernet to USB-C natively)
Display
4320 x 2160 (2160 x 2160 per eye)
72Hz / 90Hz refresh rate
Optics
Pancake lens, 105° FOV, 20.6 PPD,
62-72 mm inter-pupillary distance adjustment
Sensor
6DoF Positioning System
Audio
Integrated high fidelity speaker
Dual microphone
Power
5,300mAh with 20W fast charging
OS
PICO OS 5.0
Works with PC via SteamVR, Streaming Assistant, and Virtual Desktop
The Good
There are a good number of reasons to consider getting the PICO 4. For starters, it's very easy to setup as you simply need to wear it, turn it on, and set the boundaries for movement tracking. You can have it set up to be played standing or while sitting, and it accommodate small spaces as well. I had it work just fine playing on a queen bed while sitting up. It's worth noting that you will need a bigger space for SteamVR unless you plan on having it be used while stationary, but this setup process is also straightforward.
Furthermore, the ease of setup also brings wireless freedom as it works as a standalone VR unit and a PC VR headset. The former has you playing games and running apps through its native PICO OS, which you can download more of via their own digital store. As for the latter, you get the option of connecting by USB or wirelessly via Wi-Fi on Streaming Assistant, as long as your router supports the 5GHz band. You can also opt for Ethernet to USB-C for wired connection if you're using Virtual Desktop, which gives you a solid 1,200Mbps connection via a 2.5Gbps ethernet port.
EDITOR'S NOTE: Streaming Assistant is free whereas Virtual Desktop is a paid app.
While those not familiar with VR may think that a standalone VR headset would be heavy and bulky, the PICO 4 is clearly not. At just 295g, it's very comfortable to wear for a long time, especially thanks to the adequate cushioning, and it's easy to tighten / loosen it as you simply need to spin the wheel on the rear band for it. To give you an idea, it only weighs slightly more than an iPhone 14 Pro Max. Keep in mind that it does come with a Glasses Space and Nose Pad inside the box should you need it.
The PICO 4 doesn't skimp out on its display either as you get a high resolution display of 4320 x 2160, or 2160 x 2160 per eye, which essentially means you're viewing things in 4K resolution. However, do temper your expectations as things will not look as sharp as viewing from a 4K TV or monitor as it needs to accommodate for the 360° view. As for refresh rate, you have the option of using 72Hz or 90Hz but from what I can see, it's hard to tell a difference so I suggest going 72Hz for that added bit of battery life.
Whether you're using it on its own or as a PC VR headset, it works smoothly and with good movement accuracy. Playing All-in-One Sports directly on the PICO 4 and playing Beat Saber via SteamVR doesn't feel different in terms of responsiveness and accuracy, which is great. It can simulate finger movement to some degree but not to a fine degree of accuracy as it's reliant on the buttons, and that's okay as it would be overkill and unnecessary to be able to do so at this point in time.
And lastly, I'm impressed with is the audio capabilities of the PICO 4. The built-in speaker gives a fair amount of directional accuracy while sounding clear and whole. It's a little lacking in bass but the overall sound is certainly enough to get you immersed in the virtual world. Furthermore, the built-in microphone is surprisingly very clear with a good amount of depth, easily putting it a big step up from your standard gaming headsets which ends up making your voice sounding hollow, tinny, and overprocessed at times. In case you're wondering, the speaker doesn't bleed into the microphone, which is great.
Be careful whenever you're online, especially if you see this guy around in VR or any online platforms.
The Bad
As good as the PICO 4 is, it does have its fair share of drawbacks. For starters, its standalone use is somewhat limited as the PICO OS doesn't have that many games worth playing. Sure, it does have good games like All-in-One Sports and After The Fall but it lacks killer titles like Beat Saber and Resident Evil 4 VR. This shouldn't be a dealbreaker for you if you plan on using it with your PC via SteamVR as that will give you access to a whole lot more games, just that its novelty as a standalone will wear off pretty quickly.
The next drawback is that there is no headphone jack here, which means you will have to rely on the built-in speaker for audio. On the plus side, the built-in speakers are pretty good but if you ever wanted to have a private or a more immersive audio experience, you will need to rely on Bluetooth, which can bring latency issues. The only workaround is if you're using it as a PC VR headset, where you can have the audio playing from your PC through any audio gear you have connected to it, be it a wired headphone or surround sound speaker system.
Speaking of connected audio, one issue that I had when using it with Streaming Assistant and SteamVR is audio. There have been times where the audio is just quiet and the microphone sounds awful, like the recording above. We have discovered a fix, as the input and output drivers are apparently conflicting with each other. In simpler terms, you can't use the built-in speakers and microphone at the same time when using it on PC. We might just write a guide on the fix in the near future as it can be confusing for beginners.
Moving on to energy efficiency, the controllers require two AA batteries each, bring the total to four. Unless you plan on buying rechargeable AA batteries and a separate 4-slot charger for it, be prepared to spend extra to buy those batteries. On the plus side, the batteries typically last long as mine lasted 2-3 weeks of daily use, but your mileage will vary depending on what AA batteries you purchased. Personally, I would prefer if it came with a charging station instead for that added bit of convenience.
Lastly, the PICO 4 VR headset itself takes a bit long to charge. While I'm personally fine with its near-3 hour battery life given what it is, having it charge for nearly as long isn't good. The culprit here is the 20W charging speed, which is slow in this day and age as it takes almost 2 hours to fully charge its 5,300mAh battery. Hopefully, we'll see a significant boost in its successor model, perhaps around a 55W to 60W charging speed, along with a little bit more battery life.
PICO 4 Verdict
In essence, PICO 4 isn't exactly revolutionary as it does something that its rivals can do pretty much the same. The key point here is making VR more accessible than ever in a package that's versatile and easy to use. Whether you're looking for a more futuristic exercise tool or to immerse yourself in VR content, you can't go wrong with this, especially with its retail price of RM1,899. The deal gets even sweeter when you consider the fact that they often throw some freebies along, like free games, to go with it.
At the end of our PICO 4 review, we award this all-in-one VR headset with our Silver Pokdeward.
Big thanks to PICO Malaysia for sending us this VR headset for the purpose of this review.