Review
PowerColor Red Devil Radeon RX 5600 XT Review — the devil is in the details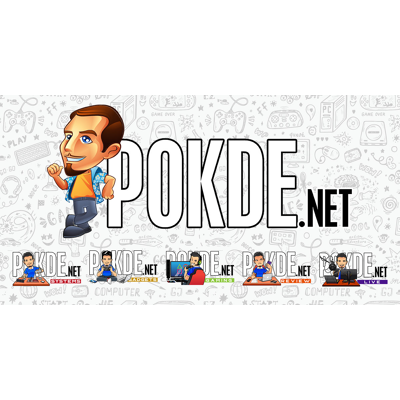 Overview
With a thick cooler, aggressive metal fan shroud and of course just a sprinkle of RGB lighting, the Red Devil Radeon RX 5600 XT is PowerColor's answer to all the other premium Radeon RX 5600 XT cards out there. But is it good enough?
Positives
+ Devilishly good looking
+ Nice RGB light strip along the side
+ Good performance
+ Runs really silently, even in OC BIOS
Negatives
- Overkill power connector configuration
- VRM and memory runs warm
- RGB customization is very limited
- Pricier than its cheaper brethren while performing on the same level
Today we will be taking a look at a member of PowerColor's most premium series, the PowerColor Red Devil Radeon RX 5600 XT. The series used to put a pentagram into your PC for the sake of staying true to the theme, but thankfully it's a little less devilish now. They haven't dropped the idea entirely though, as you will see.
Unboxing
The packaging is a little toned down nowadays, as compared to the much edgier packaging during the Polaris generation. PowerColor uses flame graphics to really illustrate the heat down under. Not Australia. You know what I mean.
Over on the back of the box we find PowerColor highlight the features of the card. They invested quite a bit in their cooling and they aren't shy to boast about it.
As if the name wasn't indicative enough, PowerColor actually slipped a card into the box, inducting you as a Devil. The PowerColor DevilClub is actually a support forum of sorts for their Red Devil cards. Aside from this, there's a simple installation guide and a sticker.
Appearance
The fan shroud of the PowerColor Red Devil Radeon RX 5600 XT features rather aggressive lines. They also used quite a bit of metal here, a rarity even in the top-tier cards. The fan design is unique, to say the least, with wide spaced and swept fan blades.
The metal backplate here is a lot simpler, featuring just a few lines. The Red Devil emblem is backlit in RGB glory, which is a nice touch for PowerColor's most premium Radeon RX 5600 XT card. Also you can see the indicator for the dual BIOS feature on this card, allowing to toggle between a better performing "OC" mode and a quieter "silent" mode.
I am very impressed by PowerColor's attention to detail, applying a mirror finish to the Red Devil emblem on the side here despite the fact that it comes with support for RGB. And oh, the logo is properly oriented, when used in a conventional horizontal position.
Meanwhile for the more practical concerns: as you can see from the side, the PowerColor Red Devil Radeon RX 5600 XT is one thick card. It is a about a 2.6-slot design, so while it might be short enough to slide into most cases, the more compact ITX cases might not have the room to fit this card. The PowerColor Red Devil Radeon RX 5600 XT also for some reason needs 6 + 8-pin PCIe power connectors, which is ridiculously overkill for a 170W card.
Alas, we can't say the same about the PCIe bracket. For some reason they decided that they wanted to have the text upside down here. I am not sure if this was a low-key dig at the down under, but yeah, it's upside down when installed in a normal way. You get three DisplayPort connectors and only one HDMI port, but that should be perfect unless you are using some crappy monitors that don't support DP input.
Flipping on the switch, we see RGB here on the side. It's not regular ol' RGB either, it's ARGB, but unfortunately the bundled software doesn't let you set the colors individually. You can get a nice transition of colors but unfortunately the transition isn't nearly as smooth as some other cards I have seen, especially when set to slower speeds.
Specifications
PowerColor Red Devil Radeon RX 5600 XT
GPU
AMD Radeon RX 5600 XT (Navi 10 XLE)
Clocks

OC


Boost: 1750 MHz
Game: 1660 MHz
Silent
Boost: 1620 MHz
Game: 1495 MHz
Cores
2304 Compute Units (CU)
Memory
6GB GDDR6
Memory Clocks
14 000 MHz
Memory Interface
192-bit
Display outputs
3 x DisplayPort 1.4
1 x HDMI 2.0b
Power connector(s)
1 x 8-pin + 1 x 6-pin
Recommended PSU
500W
Multi-GPU support
DX12 mGPU
Dimensions
24.0 x 11.8 x 5.2 cm
Test Machine
CPU
Intel Core i7-5820K @ 4.125 GHz
Motherboard
ROG Rampage V Extreme
Memory
4 x 4GB Kingston HyperX Predator 3000 MHz CL15
Storage
256GB Samsung 850 EVO SATA SSD
512GB Plextor M9PeY PCIe 3.0×4 NVMe SSD
256GB Toshiba PCIe 3.0×4 NVMe SSD
Power Supply
Cooler Master V850 Gold
Monitor
BenQ EL2870U
GPU Driver
Radeon Software Adrenalin 2020 Edition 20.1.3
Testing Methodology
We will be running in-game benchmarks where available, at the specified resolution(s) and at the maximum graphics preset, unless otherwise specified. Average framerates during gameplay will be recorded with Fraps, in the event of a benchmarked game not having an in-game benchmarking tool. Temperatures will be recorded with HWiNFO, and the maximum temperature in a 45-minute long Superposition stress test run will be reported. Fan speeds will be according to the default fan curve as defined by the manufacturer. The latest drivers available will be used, unless otherwise specified. Default clocks will be used, unless otherwise specified.
Performance
We received the PowerColor Red Devil Radeon RX 5600 XT with pre-AMD panic BIOS, so it runs a bit slower. The older BIOS works fine but you would be getting ~10% better performance with the new BIOS. We will be performing all the benchmarks on the latest vBIOS available to us.
Synthetic
The PowerColor Red Devil Radeon RX 5600 XT pulls slightly ahead of its brethren, the Red Dragon, allowing it to come within spitting distance of the pricier Radeon RX 5700 card.
In Superposition we see a similar situation, albeit a much smaller gap is between the Radeon Red Dragon RX 5600 XT and the PowerColor Red Devil Radeon RX 5600 XT. It is still some ways away from the GeForce RTX 2060 which it now has to compete against.
Gaming
As you might expect of a Radeon RX 5600 XT, the PowerColor Red Devil Radeon RX 5600 XT doesn't exactly deliver convincing performance at 4K. You would be better off at 1080p or if you lower the graphics setting, you should be able to enjoy 1440p pretty well too.
Thermal
The PowerColor Red Devil Radeon RX 5600 XT runs even warmer than its more affordable Red Dragon twin, despite having a much beefier cooler. It might be due to the higher TDP limit of 170W vs the Red Dragon's 150W, but let's see if it actually provides any realistic gains in long benchmark runs.
From our testing, it seems like it doesn't actually yield any benefit. The card still runs at around 1722 MHz, just a smidgen below the 1750 MHz maximum boost clocks that PowerColor specified in the BIOS for the Red Devil. This is in contrast to the PowerColor Red Dragon Radeon RX 5600 XT which ran well above its supposed limit of 1620 MHz. The lack of difference in performance is also corroborated by the gaming benchmarks which doesn't show a significant enough difference between the two cards.
For thermals, the PowerColor Red Devil Radeon RX 5600 XT's memory ran up to a toasty 82°C, while the VRM ran at 71°C. Meanwhile GPU hotspot temperatures were at 86°C. The fans start spinning when the GPU hits 60°C and held at around 1100 RPM throughout the 45 minute run. Interestingly, both the VRM and memory on the PowerColor Red Devil Radeon RX 5600 XT ran hotter than the Red Dragon variant, which definitely wasn't supposed to happen.
User Experience
For overclocking, you would have to refer to AMD's Radeon Software. PowerColor only makes AMD cards, which is probably why they don't offer their own overclocking solution. What they do offer is Devil Zone, which allows you to customize the RGB effects on this card, albeit at a very basic level only.
Conclusion
For RM1499, the PowerColor Red Devil Radeon RX 5600 XT is a pretty decent card. However it does face stiff competition, not only from other brands but also against its own card. For some reason the Red Dragon Radeon RX 5600 XT performs on a similar level in terms of frames, but serves up slightly cooler temperatures. All PowerColor needs to do is release a more aggressive fan curve, and everything should be golden. With that said, if I wanted a Radeon RX 5600 XT from PowerColor now, I would probably opt for the Red Dragon instead.
Our thanks to AMD Malaysia for sending us the PowerColor Red Devil Radeon RX 5600 XT for review.