Review
Razer BlackWidow V3 TKL Review – Simplicity Can Be a Pricey Key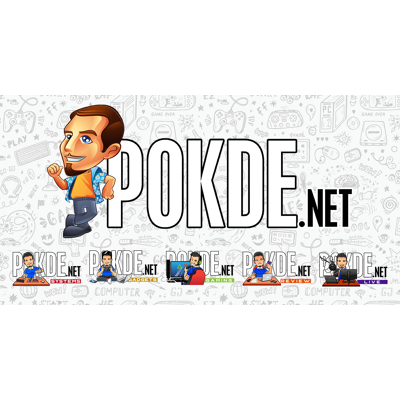 Overview
Meet the Razer BlackWidow V3 TKL, a mechanical keyboard with a leaner, compact body packed with Razer Chroma RGB and Razer mechanical switches. Is it worth your money? Let's find out.
Positives
- Solid build quality
- Lightweight and compact
- Cable routing is a smart design choice for a cleaner setup
- Mesmerizing RGB lighting
- Good customization options for buttons and lighting on Razer Synapse
- Plug 'n play. Razer Synapse software is optional
Negatives
- No wrist rest included
- PBT keycaps would have been a better choice
- Cable is non-detachable and not braided
- No wrist rest included like the standard version
- Pricey
Unboxing the Razer BlackWidow V3 TKL
Let's kick off the Razer BlackWidow V3 TKL review with the unboxing. As usual, the box follows the same scheme with other Razer products with the colours and feature highlights. Inside the box, you are expected to find the following items:
Welcome note by CEO Min-Liang Tan
User guide
The Razer BlackWidow V3 TKL keyboard itself.
Appearance
As the name suggests, the Razer BlackWidow V3 TKL is a tenkeyless keyboard, meaning that it doesn't come with a Numpad. This gives it a more compact body, which is made even more portable as the new BlackWidow V3 series has become leaner compared to previous iterations.
It's a pretty standard keyboard design, with the triple-headed snake logo stealthily located below the spacebar. In case you're wondering about the keycaps, it uses Double Shot ABS keycaps.
Flipping it over to the bottom, you can see four rubberized grips, which will let the keyboard stay in place on whatever surface you put it on, and two feet for the ability to tilt. You also have the product description listed right at the center.
The USB cable here is non-detachable and doesn't come with Razer Speedflex. However, it does have a cable routing which will allow for a cleaner setup as it's easier for cable management.
Overall, it may look like a plain TKL keyboard at first glance. Like most Razer keyboards however, it only truly comes to life when you plug it in as the Razer Chroma RGB gets activated.
If you want a TKL keyboard that's a little different from the usual, check out our review of the Razer Huntsman Tournament Edition, which uses linear optical switches, by clicking right here.
Specifications
User Experience
To power the Razer BlackWidow V3 TKL keyboard, all you need is a single USB Type-A port. Like with other Razer gaming peripherals, you will be prompted to install Razer Synapse if you haven't done so already. However, it's optional and you can still use the keyboard without it.
With Razer Synapse, you can customize button functions, toggle Game Mode (disables Windows key for better focus in games), and adjust RGB lighting. There isn't much to do with the software, especially given the simplicity of the keyboard, but it's definiitely needed if you plan on doing some customizations.
When it comes to RGB lighting, Razer is without a doubt one of the best around with their Razer Chroma RGB. You can have up to 16.8 million colours in a variety of lighting modes. You can even have the lighting sync up with the audio or what you're doing, provided that the software / game supports it. Personally, I've never been disappointed by Razer's RGB lighting implementation, and you won't be as well with this keyboard.
As for key rollover, the Razer BlackWidow V3 TKL managed to detect up to 36 buttons at the same time. I pressed all of these using my entire left hand, in case you were wondering. This is definitely far more buttons than anyone needs to have pressed simultaneously, so this should fare well for pretty much anyone.
As for the typing experience, the keyboard is tactile and very audibly clicky. It's a joy to type on, but not so much for gaming because I can feel a very small delay due to the nature of this switch. I don't like the fact that it uses ABS keycaps as PBT feels more solid. If you like this type of keyboard, basically the clicky Blue switches, you will love this. Personally, I would opt for a tactile Brown switch as I've grown weary of the clicky sound, so much so that I wouldn't mind going for linear switches. For this, I may prefer the Razer Yellow switches instead, but this is purely a personal preference.
Another thing I would like to point out is the lack of a wrist rest. The standard, non-TKL version comes with a wrist rest in the box but the Razer BlackWidow V3 TKL does not. It's not a big deal, but it would make the keyboard more comfortable to use, especially if you're using it for long hours. As for whether TKL keyboards are comfortable to use or not, it ultimately depends on your preference. I personally need a Numpad for my usage, but there's nothing wrong with opting for a TKL keyboard, especially given the smaller footprint.
Razer BlackWidow V3 TKL Verdict
The Razer BlackWidow V3 TKL is a good gaming keyboard if you want something that looks good and has a small footprint. The build quality is solid, cable routing is a smart design choice for a cleaner setup, the RGB lighting is mesmerizing, and you have good customization options for the buttons and lighting on Razer Synapse.
However, it does have its flaws. It would feel better if they opted for PBT keycaps instead of ABS, the cable is non-detachable and not braided, and it doesn't come with a wrist rest. At RM490, it is a little pricey but if you like this type of keyboard, it will serve you well.
At the end of our Razer BlackWidow V3 TKL review, I award this with our Bronze Pokdeward.
Big thanks to Razer Asia Pacific for sending us this keyboard for the purposes of this review.