Review
Razer Kraken X Review – Affordable and Practical for Console Gaming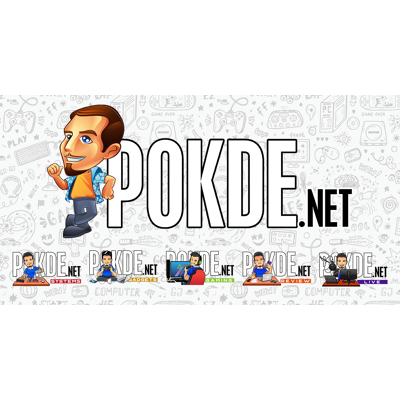 Overview
If you're looking for a gaming headset specifically for consoles, this new Razer Kraken X could be the one for you. Is it worth your money? Let's find out.
Positives
+ Compatible with a wide variety of devices
+ 7.1 surround sound works surprisingly well
+ Punchy yet not overwhelming bass
+ Onboard controls
+ Comfortable to use
+ Affordable
Negatives
- Better with breathable ear cushion fabrice
- 7.1 surroudn sound limited to Windows 10 x64 PC
- Mic performance is inconsistent across platforms
- Ear cups can't fold so it's not so portable
Unboxing the Razer Kraken X
Let's kick off the Razer Kraken X Review with the unboxing. Inside the box of the Razer Kraken X, you are expected to find the following items:
User guide
3.5mm audio cable extension
7.1 surround sound activation code
The Razer Kraken X gaming headset itself
Appearance
When you think of Razer gaming headsets, chances are that you're thinking of their signature black and green color scheme. In the case of this Razer Kraken X, they follow the PlayStation color scheme of white and blue instead. It has a rather plush headband which can also be used to adjust the fit accordingly with your head.
Looking at the earcups themselves, they have a matte finish with a blue Razer triple-headed snake logo on both sides. The left earcup will have a mute button, volume rocker, non-detachable cable, and non-detachable microphone. There are no buttons to worry about on the right side.
The earcups have a slight oval shape, with the plush ear cushions being black while the inner part has that PlayStation blue going for it. For the most part, it looks like your standard Razer Kraken headset, but with a new color scheme and some minute differences here and there.
It's worth pointing out the Razer wording on the top part of the headband.
Overall, the Razer Kraken X looks pretty much the same as the previous headsets in the series. To my surprise, a simple change in color made it look a lot more refreshing than I expected. In fact, it's one of the better looking gaming headsets around just because of it. I do hope there will be more of this color scheme coming in the future, especially wireless ones.
Looking for a better gaming headset? Check out our review of the Razer BlackShark V2 by clicking right here.
Specifications
Connectivity
3.5mm Wired
Frequency Response
12Hz to 28kHz
Sensitivity
109dB (1kHz)
Drivers
40mm Custom Tuned Drivers
Microphone
Bendable cardioid mic
Unidirectional ECM boom
-45 ± 3 dB sensitivity
100Hz to 10kHz
Impedance
32 Ohm (1kHz)
Earcup
Oval Ear Cushions
Leatherette / Foam
Other Features
Volume control on ear earcup
Cross-platform
Cable Length
1.3m
Weight
250g
User Experience
Connecting to Devices
The Razer Kraken X gaming headset can be connected to devices in just one single way; 3.5mm headphone jack. It's a wired gaming headset and requires the use of the analog connector. This means it's compatible with a wide variety of devices, including the PS5, PS4, Nintendo Switch, Xbox Series X, Xbox One, PC, and smartphones. If your smartphone doesn't have a headphone jack, you can use a dongle for it, but for the consoles, connect it to the controller.
Sound
When you first use the Razer Kraken X, the most notable thing is the bass. It's not overwhelmingly strong but it certainly packs a punch. Vocals are also very clear, which makes it easy for users to distinguish voices and dialogues. Its downfall lies in high-pitched sounds, which will either sound rather artificial or gets overpowered by a different sound.
As for the 7.1 channel surround sound, it actually works surprisingly well. It's quite easy to discern the location of enemies and other things through sound alone. The sound profile clearly is geared towards letting you hear noises like explosions, gunfire, and footsteps, which is definitely needed as it's a gaming headset. Just keep in mind that this is limited to PC running on Windows 10 x64.
Comfort
The Razer Kraken X is a lightweight gaming headset. Coupled together with good cushions and you get yourself a pretty comfortable gaming headset that you can wear for hours on end. It doesn't feel like there's anything pressuring my skull so I have no worries of headaches. The only annoyance here is that the earcups can't rotate, nor can it be folded, which affects its portability quite a bit.
While it certainly is comfortable, I personally would have preferred for them to use a more breathable fabric / cushion so I can wear it for longer with ease. The longest I wore this in a single run is 3 hours, and it does get rather warm inside. It's definitely far from terrible, but it could be further optimized. If you live in a colder country, this would not be an issue.
Speaking of cushions, the noise isolation on this Razer Kraken X is pretty decent. Don't expect it to silence all external noises but anything that's on the softer side of the volume spectrum should be inaudible for you, allowing you to focus on your games, movies, and music.
Microphone
This is the area that I find a little bit odd with the Razer Kraken X. On PC, it sounds good enough for online communications such as video conference calls, Discord, and similar activities. It's certainly not meant for high-quality audio recordings, such as for singing and content creation. Given the budget nature of this, it's forgivable as we've had pricier headsets sounding the same, if not worse.
However, when I tested this with a friend on the PlayStation 5, I apparently sound noticeably worse than on PC. This may be due to me connecting it to the DualSense controller, which is wireless and would affect the quality somewhat. Basically, your experience may differ depending on the platform you're using it on.
Razer Kraken X Verdict
The Razer Kraken X gaming headset is a great gaming headset under a budget. It's compatible with a wide variety of devices, the 7.1 surround sound works well, punchy yet not overwhelming bass, looks great, has onboard controls, comfortable to use, and is affordable.
However, it would have been better with breathable fabric for the ear cushions, 7.1 surround sound is limited to PC, microphone performance is inconsistent across platforms, and the ear cups can't fold so it's not so portable. Given its affordable price of RM229, the drawbacks are certainly forgivable.
At the end of our Razer Kraken X review, I would like to award it with our Silver Pokdeward.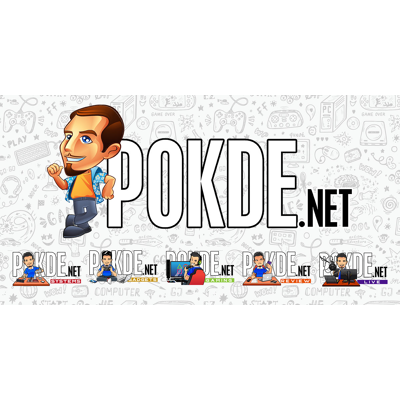 Big thanks to Razer APAC for sending us this headset for the purpose of this review. If you're interested in purchasing it, it will be available at the following retailers in Malaysia:
Gamers Hideout Sdn Bhd
Impulse Internet Café & Bistro Sdn Bhd
HG Time Entreprise
Heavy Arm U Garage Store