Review
Razer Raiju Ultimate Review – The Ultimate Gamepad for PS4 and PC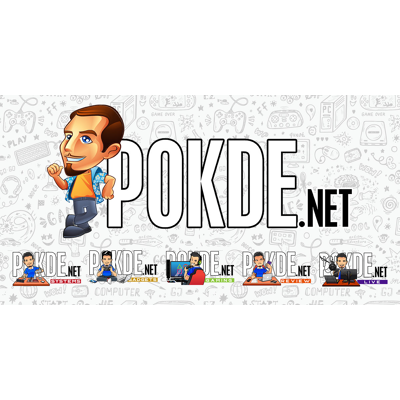 Overview
Looking to get the best gamepad in the market right now with RGB lighting and both wired and wireless options? Perhaps the Razer Raiju Ultimate could satisfy that need. Is it worth your money? Let's find out.
Positives
+ Swappable D-pad modules and thumbsticks
+ Very comfortable to use
+ Extra programmable buttons
+ Wireless
+ Can be used on PS4 and PC
+ Has a headphone jack
+ Clicky buttons with short travel distance
+ Glorious RGB lighting
+ Protective carrying case included
+ Decent battery life
Negatives
- Pricey
- Buttons may feel awkward at first
- Initial setup isn't exactly straightforward
- You can't just connect any MicroUSB cable to it
- Charging time is a bit lengthy
Unboxing the Razer Raiju Ultimate
When you purchase the Razer Raiju Ultimate, you will find the following items inside the box:
USB to MicroUSB cable
User guide and warranty
Protective carrying case
Rounded thumbstick
Taller thumbstick
Alternate D-pad
Razer Raiju Ultimate gamepad
Appearance
The Razer Raiju Ultimate looks like a more premium version of the original Raiju controller. There are some notable changes that makes this particular one special, but we'll go over that one by one. For starters, you have the button layout in the style of the DualShock 4. The D-pad on the upper-left side, left analog stick on the lower-left, right analog stick on the lower-right, and the PlayStation buttons on the upper-right side.
Apart from that, you have the Options button on the right side, Share button on the left side, the PS4 touchbar with RGB lighting in between the two buttons, the PS button sandwiched between the two analog sticks, and four additional buttons below it. These four buttons are Profile / Remap, Configure, Lighting, and Lock. As you can tell, it's rather big, and the surface here is somewhat rubberized for improved grip.
It's also worth noting that the analog sticks and the D-pad can be removed. Razer has included another D-pad module as well as two extra thumbsticks; one that's more rounded and another with extra height. The two D-pad modules will let you choose between having a tilting D-pad or a D-pad with individual buttons. We'll talk more about this in the User Experience section.
Moving to the top, you have the usual shoulder buttons for R1 and L1, shoulder triggers for R2 and L2, and two additional programmable buttons on the left and right side for M1 and M2. The MicroUSB port is right at the center here, with the Razer typography sitting right above it.
On the bottom here, you have a 3.5mm audio jack for you to connect your headphones / earphones in. You can also make use of voice chat assuming your headset uses a 3.5mm audio connector, and the microphone connector isn't its own separate plug.
Moving to the back, you have the product descriptions, switches to adjust the R2 and L2 trigger stops, two programmable bumpers for M3 and M4, and a Mode Switcher for PS4 Bluetooth, PC Bluetooth, and USB. It's also worth noting that there is a bit of a pattern with the rubber finish of the grips. This is to further improve grip so it's easier to hold on to.
Overall, the Razer Raiju Ultimate is a spectacular-looking gamepad with a number of options to enhance your gaming experience. The design choice alone has a clear, major improvement of the DualShock 4 in every way, and this time without the need to sacrifice the convenience of wireless connection. While the RGB lighting may seem a bit extra, it does improve the overall aesthetics.
Specifications
User Experience
Setting up the Razer Raiju Ultimate on both PC and PS4 is an easy task. If you plan on using it wired, just set the Mode Switcher to USB and you're good to go. On PC, you simply have to wait for Windows to necessary drivers, which only takes a couple of minutes. If you're planning to play wirelessly on the PS4, it can seem confusing at first especially if you are impatient.
Essentially, you have two choices; either use a DualShock 4 or use it on USB mode first and navigate to Settings > Devices > Bluetooth. Ensure that it's on PS4 BT mode, and then hold both the PS and Share buttons for 5 seconds. When the status indicator starts to blink rapidly, it will be in pairing mode. You will then have the option to connect your PS4 to the gamepad.
After pairing it for the first time, you can use the Razer Raiju Ultimate to power on your PS4, just like the DualShock 4.
As for using wireless connection on PC, set the Razer Raiju Ultimate to PC BT mode and hold both the PS and Options buttons for 5 seconds. When it rapidly blinks, it's in pairing mode. Afterwards, just head to your Settings > Devices > Bluetooth on Windows 10, click on "Add Bluetooth or other device". Select the first option (Bluetooth) and the Razer Raiju Ultimate will appear. Choose that and it will automatically connect.
The next time you want to use the gamepad, it will automatically pair again for as long as it's set to PC BT mode and it's powered on. When gaming on Steam, it will be recognized as a PS4 controller.
I'm aware that in the past, people had trouble connecting the Razer Raiju Ultimate on PC via Bluetooth wireless connection. Razer has released a new firmware, v1.0.5, which has fixed the issue. Mine came with the new firmware by default and I had no issues. If it appears on Bluetooth devices as anything other than "Razer Raiju Ultimate" on both PS4 and PC like in the picture above, you've most likely used the wrong way to connect it.
One thing I do not like with the Razer Raiju Ultimate is the MicroUSB cable. Not only do I wish it was USB-C, but not every MicroUSB cable can be used to connect to the gamepad. The connector isn't immediately exposed as you has to go through a hole to reach the port. If your own cable is too wide, you can't use it as it won't fit. Not opting for USB-C is still understandable as PS4 controllers are using MicroUSB.
I personally find the Razer Raiju Ultimate very comfortable to use. It fits perfectly in my hands and it also grips well. It may be a bit on the heavy side but it's a lot more comfortable to game, especially for long hours, compared to the DualShock 4. Given that this one is wireless, it's also very convenient to use.
The mecha-tactile switches on the buttons are as amazing as always. It's clicky and has a very short travel distance, allowing to execute actions faster. Actions that require precise execution such as the Electric Wind God Fist in Tekken 7 is easier to pull off thanks to the shorter travel distance. You may not like the feel at first, especially when you're used to the DualShock 4, but give it a bit of time and it will be hard to game with anything else. The PS4 touchbar, PS, Options, and Share buttons work just fine.
Even the shoulder buttons (R1 and L1) have lesser travel distance, but both that and the trigger generally have more surface area, making it easier to press. The triggers have the additional benefit having switches to shorten the trigger stop, which is great for games that don't require it to be pushed all the way down. I don't really find myself using the M1 and M2 buttons as it's a bit out of reach but what I really like is the M3 and M4 bumpers as they're programmable and easy to reach.
As for directional input, you have the added versatility as you can swap out the D-pad module and thumbsticks. For general gaming, i prefer the D-pad with individual buttons as they feel more comfortable to use but for fighting games, I tend to use the tilting module as it's easier to hit directions like down-left and down-right.
For the analog sticks, you can swap out from the default ones to a taller thumbstick and a more-rounded thumbstick. I actually found that swapping the right analog stick with the rounded one more useful as I start to build this association in my head where the different surface means different functions.
I don't really see the point of having the taller one, especially because it will make the analog sticks feel imbalanced due to different heights, but I'm not saying there is no value to it. Some gamers may prefer having a taller thumbstick for movement.
Either way, how you use it is up to you but I really like the idea of swappable modules. It's not as robust as the Thrustmaster eSwap Pro, like the ability to switch D-pad and analog stick positions, but you do have some options. I was hoping there would be additional modules that can be purchased but doesn't seem like that is the case.
When it comes to the 3.5mm audio jack, it works perfectly fine on the PS4 (wireless) as well as on PC via USB. It even has support for microphone provided your headset uses a single connector as opposed to separate ones for audio and microphone. On PC BT mode however, the Razer Raiju Ultimate will not appear on your Playback Devices list. I don't see it as a drawback, but definitely something to point out in case you want to use it with a headset while on wireless mode on PC.
The RGB lighting may seem a little extra but it does have its uses. Apart from being a major eye candy, it can also be used to tell you when it's in pairing mode or when the battery is running low. Without it, the battery life would be better but I find it more useful to be with the lighting than without.
Speaking of battery life, it seems to be consistently running for about 10 hours with RGB lighting on before the battery dies on me. This is close to Razer's claim of an 11-hour battery life. Furthermore, it's certainly better than the DualShock 4, which lasts about 6 to 8 hours per full charge. Charging time is its weak point however, as it takes about 3 to 4 hours to fully charge it with the PS4. With my TP-Link UH720, it takes about 2 hours, which is still pretty lengthy.
Razer Raiju Ultimate Verdict
The Razer Raiju Ultimate is one of the best gamepads I have ever used thus far. It's comfortable, the buttons can actuate fast, has RGB lighting, plenty of extra buttons, it's wireless, and swappable D-pad modules as well as thumbsticks. In case you wanna bring it around, Razer has graciously included a protective carrying case. It's great not just for the PS4, but also for PC gaming.
Not everyone would be keen on picking one up however as it is pricey, the buttons can feel awkward at first, you can't connect it to just any MicroUSB cable, and it's not as straightforward to setup as a DualShock 4 controller. If you can afford it and are at least patient enough to learn the proper way of setting it up as well as to get used to the feel of the buttons, then you're going to have a great time with this gamepad.
If you prefer the Xbox-style directional input layout, you can opt for the Razer Raiju Tournament Edition instead.
With that, I award the Razer Raiju Ultimate with our Gold Pokdeward.
Big thanks to Razer Asia Pacific for letting us use this gamepad for the purpose of this review.