Review
Razer Raion Review – For The FGC Gamepad Enthusiast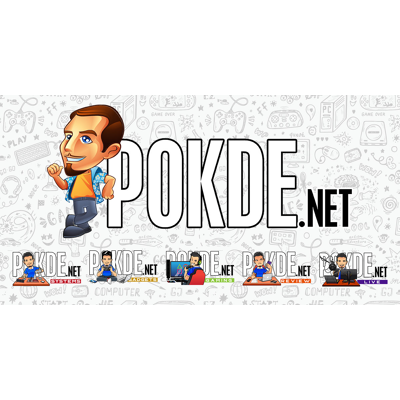 Overview
Looking for an arcade stick but want something more affordable? Or perhaps you prefer playing with a gamepad but need that extra oomph. The Razer Raion fightpad might just be the answer you're looking for. Is it worth your money? Let's find out.
Positives
+ Better than a gamepad for fighting games
+ Much more portable than an arcade stick
+ 8-way D-pad is responsive and clicky
+ More affordable than an arcade stick
+ Tournament lock mode
+ Built-in 3.5mm audio jack
+ Compatible with PS4 and PC, with audio support
Negatives
- Build quality could be better
- D-pad doesn't go back to neutral fast enough
- Arcade stick may still be more viable in the long run
- Face buttons need less travel distance for better consistency
Unboxing the Razer Raion Fightpad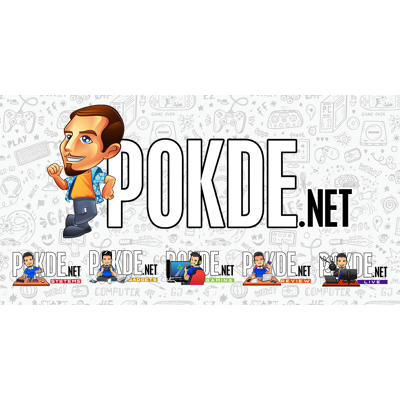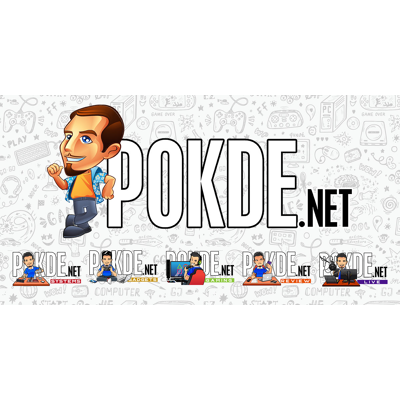 With every purchase of the Razer Raion fightpad, you are expected to get the following items:
User guide and warranty
Razer stickers
Razer Raion fightpad
Appearance
The Razer Raion is not just any ordinary gamepad. It is a fightpad, a.k.a. a gamepad that's designed specifically with fighting games in mind. As such, it can look a little bizarre at first glance. For starters, it has an 8-way D-pad and it is the only directional input present. You have no analog sticks whatsoever.
Then you have the PS4 touchbar at the center, with a PlayStation button right below here. Below the PlayStation button are two additional buttons; mic mute and volume control. The touchbar itself is sandwiched between the Options and Share buttons. Then, you have six face buttons similar to an arcade stick with a 6-button Viewlix layout. The extra two buttons are R1 and R2.
You might think that means it's lacking two shoulder buttons but lo and behold, you still have all four shoulder buttons; R1, R2, L1, and L2. Unlike the DualShock 4, the L2 and R2 are buttons rather than triggers. You also get a clear view of the non-detachable cable here.
On the bottom, you have a switch to change the D-pad's function (D-pad, left analog stick, and right analog stick), a headphone jack, and another switch to remap the shoulder buttons' functions.
Moving over to the back, you get a clear view of the palm grips, the product details, as well as a mode switcher for PC and PS4.
Overall, the Razer Raion is clearly trying to mimic an arcade stick in its own way. It looks like a promising alternative for those who prefer playing fighting games with controller instead. As to the build quality and usability, we'll go over that point in a later section.
If you prefer an arcade stick but want one that's a bit easier to carry around, check out our review of the Razer Panthera Evo by clicking right here.
Specifications
Switches
Razer Mechanical Switch pushbuttons
Extra Buttons
Duplicate R1 and R2 face buttons
Directional Keys
Razer Mecha-tactile 8-way D-pad
Connectivity
Wired
3.5mm audio jack
Wireless
None
Cable Length
3 meters, strain relief cable, non-detachable
Dimensions
173 x 103 x 58 mm
Weight
275g
Compatibility
PS4, PC
User Experience
Personally, I play fighting games with an arcade stick. I used to play with a DualShock 4, and then a Razer Raiju, but I found it easier to play using an arcade stick after a while. My experience with the Razer Raion fightpad is closer to a DualShock 4 than it is with a Razer Raiju.
The build quality feels a little cheap. It's light and feels rather follow, nowhere near as solid as the Raiju Ultimate or the original Raiju for the PS4. I wouldn't say it's flimsy or weak that it can break easily but if you ever get angry when playing games, there's a good chance it will break easily with a throw. It should be able to survive a drop or two easily so no worries there.
The button layout did take a bit of time to get used to, as I often find myself press "O" instead of "X" due to the positioning of the buttons. This isn't a big problem but what I didn't particularly like is the feel of the buttons. It's not as resistant as the DualShock 4 but the travel distance is similar. This means actions that require precise execution will be rather tricky, like the Mishima's EWGF in Tekken 7. I have to press the button earlier than usual to compensate.
What I did like is the 8-way D-pad. It's very responsive and also very clicky, with only little movement needed to register a direction. Given the shape of the button, it's easier to hit the basic four directions as opposed to the other four but it's still easy nonetheless. However, it seems like the D-pad doesn't go into neutral as fast as I would have expected.
For instance, the input for EWGF in Tekken 7 is forward, neutral, down, down-forward and punch. The neutral is necessary because if it's not registered, it would result in a down-forward, punch attack. This also makes it hard to execute a wavedash. It's not impossible, but I have to be a little more patient, which results in slower executions / movements. With that being said however, I do believe with a bit more training, the timing can be improved. Also, I believe this controller is very suitable for Street Fighter players, especially characters with QCF / QCB / HCF / HCB motions.
It's typical for fighting game controllers to have a tournament mode, which locks certain buttons to avoid accidental presses. The Razer Raion fightpad is no exception. By pressing the volume and mic mute button at the same time, it will disable the Options, Share, and the PlayStation buttons. This is very useful if you plan on using this for competitions.
The Razer Raion has a 3.5mm audio jack on the bottom. From what I understand, it's meant for the PS4 so you can get audio on headphones. It supposedly doesn't work on PC but to my surprise, I could get audio on PC through a pair of earphones connected to the fightpad. This goes for both PC and PS4 mode using the switch on the back.
This seems unintentional but if it works, especially on both platforms, I see it as a good thing. With that being said, I'm actually uncertain what the mode switch does in this case. I seem to be able to use it on PC regardless of the mode so I leave it on PS4 mode by default. It may just there in case of compatibility issues, and I happen to be lucky enough to not run into any.
If you want an arcade stick with good versatility and mod capabilities, check out our review of the Razer Panthera by clicking right here.
Razer Raion Verdict
I really enjoyed playing with the Razer Raion fightpad. It's not the best fighting game peripheral, but it's definitely better than a standard gamepad, especially the DualShock 4. The build quality could be improved, and the buttons could do better with lesser travel distance.
However, the 8-way D-pad is a joy to use and it's definitely more compact than an arcade stick. If you personally use gamepads for fighting games, I would highly recommend using this instead unless you want to go the arcade stick route. I personally believe with enough training, and possibly with the right characters, it can be just as competitive as an arcade stick.
With that, I award the Razer Raion fightpad with our Silver Pokdeward.
Big thanks to Razer Asia Pacific for sending us the Razer Raion fightpad for the purpose of this review.