Review
Realme C1 review — cost-effective little workhorse!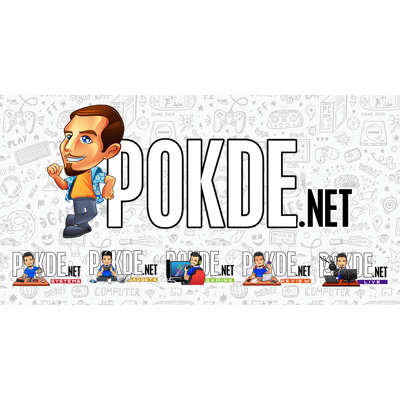 Overview
The Realme C1 goes all out to deliver value for money, priced at just RM449 for a pretty enticing pick for those on a shoestring budget!
Positives
+ Very affordable
+ Comes with a case
+ Looks more expensive than it is
+ Decent performance
+ Great battery life
+ Camera shoots pretty usable images
Negatives
- Glossy plastic back will scratch easily
- Could do with more RAM
- ColorOS is clunky
- Images turn out pretty noisy in low light
Introduction
Realme arrived in Malaysia and immediately made waves with their amazing value for money. The Realme 2 Pro was their highest end device to enter our markets, and it was an amazing device for the price. The Realme C1 targets a much lower price point, and the budget entry-level segment is a lot more competitive. Will the Realme C1 blow our minds?
Unboxing
Realme's packaging draws your attention with the stark contrast of red and white  It's really basic, but not like we mind, as money spent on the packaging doesn't translate to a better smartphone.
Inside the package, we find the Realme C1, the charger and microUSB cable and a TPU case. It is really nice of Realme to throw in a case at this price point.
Appearance
Despite the affordable price tag, the Realme C1 looks just like any mid-range device from 2018. A notch and relative slim bezels does make the device look pretty good. Most affordable devices have really reflective display panels which look ugly when the screen is off, and we are glad that we don't have that issue here. Realme also went out of their way and added 2.5D curved edges to the glass, making the Realme C1 look pretty impressive for its price.
The back is glossy plastic, and Realme doesn't even try to hide the fact by throwing in fancy finishes or what not. It's just flat black plastic. Scrutinizing it under bright light reveals some unevenness in the finishing, which might be a turn off if you are accustomed to more premium devices.
The sides here are matte plastic, so at least that's low maintenance. Scratches will be less visible, and it won't collect fingerprints nearly as easily. Kudos for the right choice of materials here.
Here on the bottom we find the microUSB port, headphone jack and loudspeaker. The edges of the cutouts are smooth, which is more than what we can say for most devices in this price range.
In general, the device does look more premium with the glossy back, but the drawback is durability. A matte back might look outdated, but it will definitely look better after a few months of use, especially if you are the type who prefer using their smartphones without a case.
Specifications
CPU/Chipset:
Snapdragon 450 (8 x Cortex A53 @ 1.8 GHz)
GPU:
Adreno 506
RAM:
2GB
Display:
6.2″ HD+ (720p) IPS display
Storage:
16GB eMMC 5.1 (expandable via microSD card up to 256GB)
Camera:
Main Camera(s)
13MP f/2.2 + 2MP depth sensor
LED flash, PDAF, HDR, AI beautification, AR stickers, Portrait mode, [email protected] video
Front Camera
5MP f/2.2
AI beautification, AR stickers, [email protected]
OS:
ColorOS 5.1 based on Android 8.1 Oreo
Connectivity:
Wi-Fi 802.11 a/b/g/n (2.4 GHz)
Bluetooth 4.2
FDD-LTE: Band 1/3/5/8
TD-LTE: Band 38/40/41
SIM:
Dual nanoSIM
Battery:
Li-ion 4230 mAh (non-removable)
Dimensions:
156.2 x 75.6 x 8.2 mm
Weight:
168 g
Specifications wise, the Realme C1 comes in pretty strong. It is one of the few devices with a Qualcomm chipset in this price range, while also offering a large 6.2″ display, complete with a notch. The RAM and storage capacity may seem a little restrictive in this day and age, but you can easily expand the storage on the Realme C1. The 4230 mAh battery is also one of the largest in this price bracket.
Performance
The Realme C1 here performs as expected, coming in below the Redmi 6 which packs faster cores than the Realme C1, while being faster than the Redmi 6A which has fewer cores.
As expected, the Realme C1 comes in pretty low here because of the slower cores. It does offer a much more competitive multi-core score though.
GPU performance is where we see the Realme C1 take the lead. Qualcomm's dominance with their GPUs has yet to be shattered, regardless of price range. Despite supposedly sporting the same Adreno 506 GPU as the ZenFone 3 Zoom, the lower CPU performance in the Realme C1 holds it back.
In PCMark we see the Realme C1 do a great job once again, delivering a higher score than devices that costs more than double.
Battery life is yet another area where we see the Realme C1 shine. While you may see the other two devices being compared offer much longer battery life, the Realme C1 is actually amazing for its price. In daily usage, extracting more than a day's battery life wasn't an issue at all, but recharging it was. The 5W charger takes its own sweet time recharging the huge 4230 mAh battery.
User Experience
The Realme C1 is easy to hold. It's not thicker than any recent device, not is it heavier. Its black plastic back collects fingerprints prodigiously though. Wiping it down is pretty simple though, but you will want to slap on the case to prevent scratches. The 720p display here is serviceable, with a good maximum brightness but somewhat washed out colors.
Without a fingerprint scanner, the facial unlock feature is all you got aside from the good ol' pattern or password entry for security. Of course this relies on just the 5MP selfie camera to recognize your face, so ultimately you will be sacrificing security for added convenience. In any case, it is pretty snappy and we have no complaints about the facial unlock feature.
Now less interesting is the is the UI. ColorOS 5.1 is probably one of my least favorite Android skins. There are cool features like the Smart Assistant and Game Mode, but aside from that it is ridiculously clunky. Overall the experience of using the Realme C1 is pretty good, but do be prepared for the random stutter here and there as the limited RAM does get in the way of switching between apps.
So clunky that the settings for the camera isn't even in the camera app. It's sequestered away somewhere in the settings menu. The rest of the camera is pretty easy to operate. There aren't many features here, but I do find it interesting that OPPO manages to cram Auto HDR into a device of this price. Also, there are AR stickers here too, if you are into that kind of thing.
Images taken with the Realme C1 is actually surprisingly good in well lit conditions. Fine detail upon zooming in is lacking, but the images look plenty usable for uploading to social media. In low light, images do turn up a bit noisier than we would like, but the processing is once again quite heavy handed at smoothing out the grain. The images look nice, but you are left with little detail once you zoom in. Worth remembering is the price, and it surely delivers above average results at this price range. You can check out the full-sized samples here.
Conclusion
Is the Realme C1 a good buy at RM449? Absolutely. It offers a robust chipset, a large battery and a decent camera. If what you want is a workhorse that can deliver strong battery life and sufficient performance for a bit of gaming on the side, the Realme C1 is definitely a device you can consider getting. Now we hope Realme can perhaps add more RAM for the next generation (maybe the Realme C2?), but the Realme C1 is definitely a great buy if you want a device to stay on the grid.
Our thanks to Realme Malaysia for providing the Realme C1 for our testing purposes. The Realme C1 can be gotten on Lazada for just RM399 from now until 12th December via the following link: