Review
Rock of Ages 3 Review – Quirky But Entertaining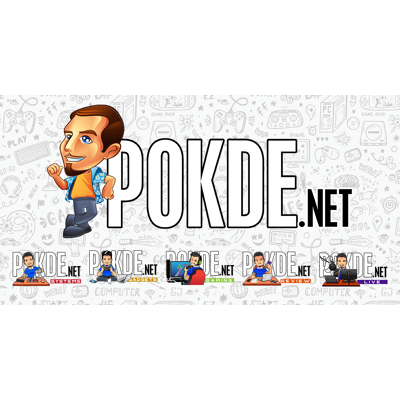 Overview
The Monty Python-style humourous tower defense game is back for its 3rd installment with Rock of Ages 3. It's a competitive tower defense and arcade-style action game in one with the goal of destroying other players / maps and stop others from doing the same to you.
RM51 (PC via Steam)
RM129 (PS4)
USD $29.99 (Nintendo Switch and Xbox One)
Positives
+ Quirky but entertaining
+ Packed with quite a bit of challenges
+ User-generated content means more things to enjoy
+ It's more fun when played with others online / offline
+ Robust map creation tool
Negatives
- Map creation tool works better with mouse and keyboard
- Creation assets limited to what's in the game's story mode
- Some gamers may only enjoy certain aspects of the game
What is Rock of Ages 3 About?
The Monty Python-style humourous tower defense game is back for its 3rd installment with Rock of Ages 3. It's a competitive tower defense and arcade-style action game in one with the goal of destroying other players / maps and stop others from doing the same to you.
In Rock of Ages 3, you can enjoy the humourous story mode created by the people over at ACE Team. It features the likes of Caesar, Moctezuma, and the fabled Flying Spaghetti Monster in various campaigns highlighting set in various historical interest points.
If you get bored with what the game has to offer or simply feel that you can do better, you can also create your own maps with the game's own editor tool. Then, you can share it with your friends and pretty much anyone else in the world online. It's history unlike anything you've ever seen or heard of before.
Rolling Thunder
Rock of Ages 3 essentially has two major parts for gameplay; smashing an enemy base (oftentimes a castle) and tower defense. For the former, gameplay is pretty straightforward but does require a bit of thinking. You essentially take control of a rock and you have to roll your way past an obstacle course with the objective of crashing into the enemy base.
The obstacles are there not only to veer you off course but also to slow you down. The reason for this is because the faster you are, the more damage you deal when you've come into contact with the enemy base. You might be thinking that you might as well kamikaze your way and try your luck but it's not as easy as you might think.
After all, the faster you move, the harder it is to control your chosen rock. Keep in mind that this isn't a race car simulator so you don't have brakes to rely on. Instead, you have to ease up on movement to slow down, and it's necessary to make sure you can make it to the next corner. Another thing worth noting is that you need to have map awareness as you need to be aware of what's coming next to be able to maneuver your way through.
As you play through the game's campaign, you will unlock more playable rocks, each with their own characteristics. Some are heavier and slower, some are faster but deal less damage. There are also the ones that are unusual in nature, like the boulder that's made entirely of sheep. It sounds rather silly but honestly, it's surprisingly entertaining to play.
While the maps on their own aren't inherently dangerous, it's the obstacles that can really drive you nuts. You have a bunch of artillery like cannons and catapults firing at you, random animals acting as speed bumps of sorts, springboard traps that will fling you to a direction you don't want, and a whole lot more.
You can sustain quite a bit of damage but suffer too much and you will end up not finishing the course. While some obstacles can be destroyed, typically at certain speeds or weak points, it's usually best to simply go past it by going around it or jumping over it, whichever is possible.
If you keep failing, it can feel very frustrating but once you do manage to overcome it, you'll be filled with a sense of exhilaration and relief from most likely clenching your bum for far too long. That being said however, the feeling does wear off rather quickly if you play alone so it's best to have friends to play with, unless you're a perfectionist, in which case, Time Trial mode might just be where you spend most of your time on to get the perfect record.
Looking for other multiplayer games to play? Check out our review of Biped by clicking right here.
Tower Defense Isn't As Entertaining
From the other side of the rock smashing fun, you have the tower defense aspect of Rock of Ages 3. Here, you will be seeing the obstacle course from a bird's eye view to identify which spots would be best to place traps and obstacles. You will have about a couple of minutes to do so with the objective of preventing the enemy from destroying your home base.
Each trap and obstacle will have a set cost and require the use of your finite resources, forcing you to strategize and think of the best possible way to foil your enemy's plans. The concept in itself isn't entirely new and can feel rather droll compared to the rock smashing experience.
While it might not be as entertaining to me, that doesn't mean it's bad however. If you're more of a tactician and prefer the thinking aspects in games, this will be right up your alley. However, if you're the kind who just runs and guns, you may find yourself bored of this rather quickly.
Create Your Own Obstacle Courses
One good thing in Rock of Ages 3, especially if you're already done with whatever the game has to offer, is the ability to create your own obstacle courses. This creation can be shared with every other player across the world online, and you can also enjoy other people's creations as well.
The creation tool uses a drag and drop technique to make it easier for people to create. Selecting it again can let you resize and reposition as you wish. If you feel like you made a mistake, you can easily undo your last action with the press of a button. The items you have access to are based on the main game itself, based on the eras shown in the story mode.
One limitation here is that due to the assets you have access to, chances are that your creations won't differ too much from what the game has already offered. Another thing is that I feel the tool works more intuitively with a mouse and keyboard rather than a gamepad. Not to say that it's impossible to use if you get the game on console, but you sure do need more patience with it.
If you feel like your creations aren't good, you can always find inspiration in other user-created obstacle courses. There's already a good number of them out there, with some having a very creative approach while others can be very challenging. On the plus side, there's plenty to enjoy when you're done with the game's story.
If you fancy an RPG instead, check out our review of Minecraft Dungeons by clicking right here.
Rock of Ages 3 Verdict
Rock of Ages 3 is a fun game but depending on what you like, you may only enjoy certain aspects of it. The way the game plays out, you can actually play the game in short bursts or continuously play it for long hours if you wish. If you need a game that doesn't require you to play for a long time in a single session, this will fit nicely.
At the conclusion of our Rock of Ages 3 review, I award this game with our Silver Pokdeward.
Big thanks to Ripples Asia for sending us a game code for the purposes of this review.