Review
Samsung 850 EVO 250GB 2.5″ SSD review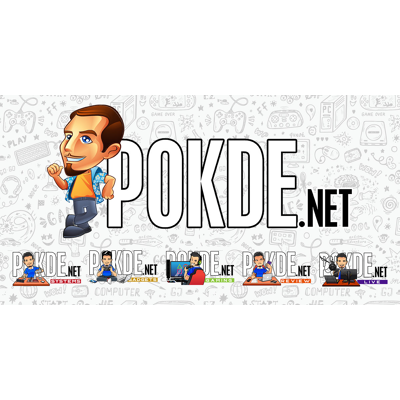 Positives
+ Simple look
+ Serious performance
+ 5 year warranty vouch for the reliability of the TLC V-NAND technology
Negatives
- Still commands a premium pricing
Introduction
The Samsung 850 EVO is by no means a new drive. It has been around for around two years by now, but it is still highly regarded as one of the fastest 2.5″ SATA SSDs you can buy now. We have here the 250GB variant which should offer just enough space for your OS, and some software that could benefit from the quick speeds of an SSD. Without further ado, let's take a look at the SSD.
Unboxing
There really isn't much to see from the packaging. I like that Samsung went with a more professional outlook instead of trying to attract gamers with garish graphics.
In fact, it was too professional in a sense, without any speed rating or specifications on the box, instead telling you to visit their website.
Open the box and slide out the tray inside, and you will find the SSD. On the other side of the tray is where you find an envelope with the software installer CD (we still do CDs nowadays?) as well as the installation guide and warranty information booklets.
Appearance
The SSD itself features a professional look, with a sleek black aluminium enclosure devoid of any markings aside from the Samsung logo, an arrow pointing towards the connectors and a grey square.
Flipping it over reveals the model number, power rating as well as other miscellaneous barcodes. There is also the disclaimer that opening the enclosure will void the warranty but considering Samsung used a pentalobe screw here, not everyone would be able to open it anyway.
Specifications
Capacity
250GB (233GB usable)
Interface
SATA 3 6 Gbps
NAND Type
Samsung 128Gb TLC V-NAND
DRAM Cache
512MB LPDDR3
Controller
Samsung MGX
Rated speed
Read:
Up to 540 MB/s
Write:
Up to 520 MB/s
Dimensions
100 mm X 69.85 mm X 6.8 mm
Weight
< 55 gram
Included accessories
Software CD, installation guide, warranty information booklet
Testing Methodology
The Samsung 850 EVO 250GB SSD is tested as a storage drive on Pokde's new benchrig. I ran several synthetic SSD benchmarks and real-time transfer speed to determine the performance.

| | |
| --- | --- |
| Processor | Intel Core i7-5820K |
| Motherboard | ASUS X99-Deluxe |
| Memory | Avexir Blitz 16GB DDR4 |
| Storage | Toshiba 1TB HDD |
| Power Supply | Cooler Master V850 |
Performance
Synthetic
For the synthetic benchmarks section, we will be running Anvil Storage Utilities, AS SSD and our favorite, CrystalDiskMark Shizuku Edition.
Naturally, with the Samsung 850 EVO 250GB SSD being one of the fastest SSDs on the market, it blazes through CrystalDiskMark, with sequential speeds that exceed Samsung's claims. The 4K read and writes are also faster than the Western Digital Blue SSD 1TB we have previously reviewed. This is quite surprising considering that bigger SSDs usually score more in these benchmarks with more NAND chips to improve parallelism which gives SSDs the speeds they have.
We see the speeds tamed a little in AS SSD as it uses a different algorithm and incompressible data. Still, the Samsung 850 EVO 250GB SSD remains the fastest 2.5″ SATA SSD we have tested. The numbers that are of most interest are the 4K read numbers, as higher 4K read scores usually translate to a snappier user experience. At 35 MB/s it can already match lower end NVMe SSDs, which is really impressive.
Anvil Storage Utilities takes it a step further and tests everything from the IOPS to the response time of the drives in each respective test. It does respectably well here, with a score of 4954.96 versus the Western Digital Blue SSD's 4426.86. For a smaller SSD to beat a larger SSD is rare, unless there are massive differences in NAND technology or controller, which is probably what we are seeing when comparing these two drives.
Real world performance
A disclaimer in the real world performance benchmark is that the files were copied from a slower Apacer AS510S Pro II 256GB 2.5″ SATA SSD. I noted that it bottlenecks the performance, which definitely reduced the scores. Yep, it's that fast that the read speeds on another SSD can actually bottleneck its write speeds.
Cost per GB
All that performance comes at a premium, with the Samsung 850 EVO 250GB SSD costing more per GB than most 2.5″ SATA SSDs out there. At RM1.836 per GB, it is still cheaper than the Plextor MP8EY 256GB PCIe NVMe SSD or the industrial-grade Transcend SSD510K 128GB SSD but it is still far from affordable in comparison with the other SSDs in the market.
Conclusion
The Samsung 850 EVO family may not be offer the best value per GB out there, but looking at the performance figures, this is definitely the drive to get if you want snappy performance without moving up the ranks to a PCIe NVMe SSD. The cheapest Samsung 850 EVO 250GB I found on Lazada was going for RM459, pricier than certain planar MLC NAND drives. For the price, the Samsung 850 EVO 250GB is definitely worthy of a Silver Pokdeward. If only it didn't command such a premium for the performance it offered…
The PokdeRig
We would like to thank our sponsors for our very own benchmarking rig – The PokdeRig. These companies believe in us and put their trust into what we do. They deserve all the love in the world!