Review
250GB Samsung 980 PRO SSD Review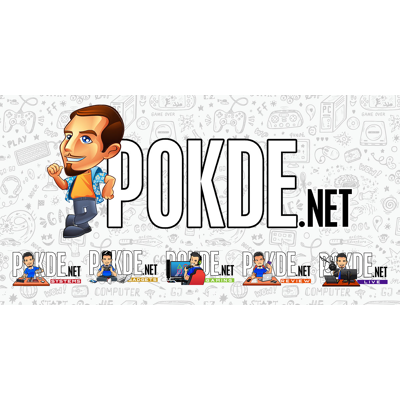 Overview
The Samsung 980 PRO is an M.2 NVMe SSD storage for heavy computing, high resolution graphics and PC gaming. It also works with the PS5 console, though it would be better if one were to go for the 1TB variant with a heatsink for that. Is it worth your money? Let's find out.
Positives
+ Excellent performance
+ Samsung Magician software included
+ Supports AES-256 bit hardware encryption
+ PS5-compatible
+ Good range of choices for storage capacity
+ Lengthy 5-year warranty
Negatives
- It can get rather hot
- No heatsink included
- Endurance rating could be better
- Cost per GB is a bit on the higher side
Unboxing and Appearance
The Samsung 980 PRO comes in a small box with a plastic tray inside housing the SSD card itself. It's easy to open without destroying the box so if you're particular about that, then you'll have no worries with this. The box itself doesn't mention the storage capacity but there will be a sticker for that to avoid confusion. The rear has a link that leads to a portal for further details on aftersales support in multiple languages.
All you get here is a small installation guide and warranty booklet as well as the 250GB Samsung 980 PRO SSD itself. Inside the small booklet, there is a note that guides you to install the Samsung Magician software. It's a free tool for you to manage, monitor and optimize the SSD, along with other compatible Samsung storage devices, but you can choose to use this SSD without it if you wish.
As you can see from the size, you will need a M.2 slot that supports 80-mm drives, Type-2280, with support for PCIe and NVMe. This Samsung 980 PRO makes use of the 6th generation memory-cell configuration, packing 40% more cells than its predecessor. It also features a new 3-bit MLC NAND technology which contains more than 100 layers of cells and is 15% more power-efficient, going at about 4-6W for accessing data, and roughly 35mW when idle.
Apart from that, this one comes with the new Samsung Elpis controller, processing 128 input and output queues at the same time, which is roughly four times more than the previous iterations' Phoenix controller. With improvements in speed and efficiency unfortunately comes lower endurance ratings as this one only has 150TBW (total terabytes written). The 1TB variant is much higher, at 600TBW but that's still half of the 1TB Samsung 970 PRO, which is set at 1200TBW. It's still decent nonetheless, just not for this variant.
Specifications
Samsung 980 PRO M.2 2280 PCIE 4.0 x4, NVMe
Capacity
250GB
Interface
M.2 PCIe Gen 4.0 x4, NVMe 1.3c
NAND Type
Samsung 1xxL V-NAND TLC
DRAM Cache
512MB LPDDR4
Controller
Samsung Elpis
Rated speed
Sequential:
Read: Up to 6400MB/s Write: Up to 2700MB/s
Endurance
150TBW
Dimensions
80.01 mm X 23.87 mm X 22.1 mm
Weight
9 gram
Included accessories
None
Warranty
5 years
Test System
Performance
Synthetic
The 250GB Samsung 980 PRO SSD manages to perform just as claimed, coming close to the 6,400MB/s and 2,700MB/s read and write speed. It's certainly one of the faster SSDs that we've tested so far, and I expect the results to be a little better for the higher storage capacities.
A similar pattern can be seen in AS SSD benchmark, as you can see excellent across the board. Most notably, the access times are lightning fast, which is great.
Moving on to Anvil's Storage Utilities, the score achieved by the 250GB Samsung 980 PRO SSD is the highest we've achieved thus far, noticeably higher than the Kingston KC2500 NVMe SSD which originally held the pole position.
Under load, the Samsung 980 PRO does heat up quite a bit, with the controller reaching 92°C while the drive reached 80°C. There is a variant that comes with a heatsink, which I would recommend for better longevity and a more consistent performance in the long run regardless of what you do with it.
Real World
Loading times with the 250GB Samsung 980 PRO is excellent as it managed to load Final Fantasy XIV Stormblood in just 9.691 seconds. It's not the fastest but even so, it's only 0.309 seconds slower, which would be unnoticeable by human standards. If you're looking for an SSD to speed up games that typically takes ages to load, this is definitely one to consider.
It's worth pointing out that you can use this on the PS5 but because we do not have a compatible heatsink module for it, we can't test that out. If we do get our hands on it, we will update the review accordingly.
While the Samsung 980 PRO does an excellent job in speed, it's definitely far from being cheap. It's on the more expensive side for PCIe 3.0 x4 NVMe drives, though it does drop a noticeable amount if you opt for the higher storage variants. Regardless, it's not necessarily a bad thing as you get what you pay for, and that is a good experience with lightning speed.
Samsung 980 PRO Verdict
At RM392, the 250GB Samsung 980 PRO SSD is on the pricier side but if you're willing to stomach the price, it does have a lot to offer. If money is tight, there's nothing wrong with going for a more affordable option provided that you are willing to part with the performance that this SSD offers. Even so, if you are going for the Samsung 980 PRO SSD, I would highly recommend the 1TB variant with heatsink.
At the end of our 250GB Samsung 980 PRO SSD review, I award this SSD storage with our Silver Pokdeward.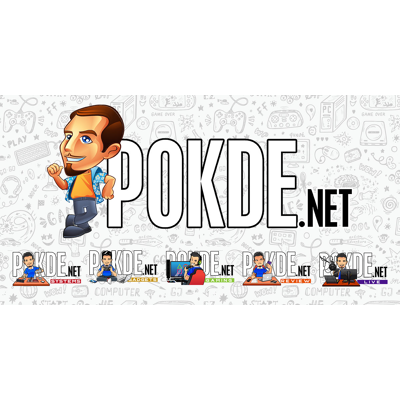 Big thanks to Samsung Malaysia for sending us this SSD for the purpose of this review.