Review
Intel Core i9-12900K Review — is this Intel's redemption arc?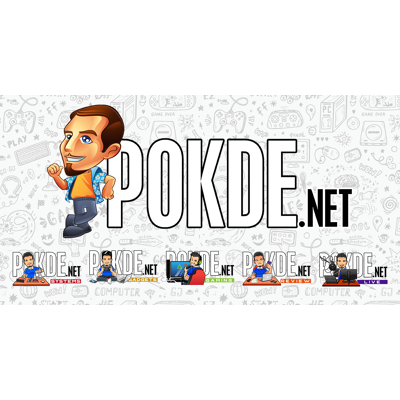 Overview
While the 11th Gen Intel Core i9-11900K left us wondering about Intel's direction, the 12th Gen Intel Core i9-12900K proves that Intel is still in the game with a new hybrid architecture, new manufacturing process and new support for DDR5 and PCIe 5.0. And most importantly, pricing is actually very competitive.
Positives
+ Alder Lake is a huge step forward for Intel
+ DDR5 and PCIe 5.0 support is nice to have
+ DDR4 backward compatibility leaves avenues for more budget builds
+ Overall platform PCIe lanes with Intel Z690 is very impressive
+ Still retains overclocking headroom for some fun tweaking
+ Performance in benchmarks is excellent
+ Great performance in normal creation and gaming workloads!
+ Competitive pricing
Negatives
- Can be challenging to cool
- Consumes a lot of power to deliver the performance we are seeing
It is quite surprising that Intel decided to unveil the 12th Gen Intel Core processors so soon, considering that they just announced the 11th Gen Intel Core lineup earlier this year. But while the short gap between the 11th Gen and 12th Gen might make you think that it is a mere refresh, the reality is that it is everything but that. Let's go over the architecture briefly, before we get to the actual review.—
Intel Core i9-12900K: a fresh take on x86 processors
New Hybrid Architecture
Unlike earlier processors, the Intel Core i9-12900K sports a hybrid architecture that combines performance cores (P-cores) based on Golden Cove core architecture, with efficient cores (E-cores) based on Gracemont core architecture, which is meant to improve scalability across multi-threaded apps. And interestingly enough, while such an architecture would be perfect for a multi-chip module (MCM) design, Intel made a monolithic die, combining both core architectures.
PCIe 5.0 and DDR5 Support + Intel Z690 chipset
Along with these new architectures, Intel is also adding both PCIe 5.0 and DDR5 support to the 12th Gen Intel Core processors. This is a pretty big step forward, especially when just a year ago, they were lagging behind AMD with the lack of PCIe 4.0 support with the 10th Gen Intel Core support. Intel now literally leapfrogs over AMD with the DDR5 and PCIe 5.0 support on the 12th Gen Intel Core processors, although you can probably expect AMD to respond soon enough.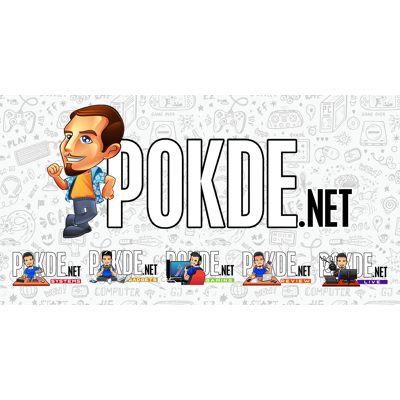 The processor itself is not the only one that gets a huge step forward, but the chipset too, as the Intel Z690 chipset now offers 12 PCIe 4.0 lanes and 16 PCIe 3.0 lanes, which allows for some really insane storage configurations, if the motherboard vendors decide to offer that. The link between the 12th Gen Intel Core CPU and Intel Z690 chipset takes a huge leap forward too, offering double the bandwidth over the Intel Z590 and the 11th Gen Intel Core processors with a new DMI 4.0 x8 link.
Interestingly, power consumption has not substantially increased, with both the Intel Z590 and Intel Z690 rated with a 6W TDP. When AMD released the AMD X570 chipset, virtually all the AMD X570 motherboards at launch had to have active cooling for the chipset due to its insane 11W TDP. And you can pretty obviously see that all Intel Z690 motherboards do not have active cooling for their chipsets, so I guess there's definitely something here.
New Intel 7 manufacturing process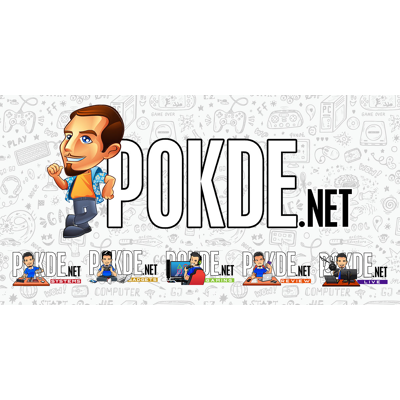 Intel also decided to manufacture the Intel Core i9-12900K on the 10nm Enhanced SuperFin (Intel 7) node, that's an improved version of the 10nm SuperFin process that Intel used for the Tiger Lake mobile processors. With new core architectures on a new process node, the Intel Core i9-12900K is a huge leap of faith for Intel, and a major departure from their previous cadence of process-architecture or the later process-architecture-optimization. Does it pay off? Well, that's what we are here to see.
Intel Core i9-12900K Specifications
Cores / Threads
16C (8P + 8E) / 24T
P-core / E-core Base Clock
3.2 / 2.4 GHz
Single P-core / Single E-core Turbo
5.1 (5.2 with ITBM 3.0) / 3.9 GHz
Cache
14MB L2
30MB L3
Memory
Up to 128GB, 2-channel, DDR4-3200 / DDR5-4800
Integrated Graphics
Yes, Intel UHD Graphics 770 @ up to 1.55GHz
PCIe
16 PCIe 5.0 + 4 PCIe 4.0 lanes
DMI 4.0 x8 to Intel Z690 chipset
TDP
125W (241W Max Turbo Power)
Process
Intel 7
Socket
LGA1700
Test System
12th Gen Intel Core Test Platform
For the stock settings, we set the BIOS to enforce all of Intel's limits, and all the voltages were set to Auto in the BIOS. The Kingston FURY Beast DDR5-5200 memory's XMP profile was enabled, but aside from that, everything was set to default. The default settings includes a rather generous 241W for both PL1 and PL2, a rather substantial change from the Core i9-10900K and Core i9-11900K's 125W PL1 and 250W PL2. The manual overclocking settings are as follows:
P-core multiplier: Sync all cores, 52X (5.2GHz)
E-core multiplier: Sync all cores, 41X (4.1GHz)
Cache: Min/Max 44X (4.4GHz)
Bclk: 100MHz
Vcore: 1.375V, LLC @ L5
11th Gen Intel Core Test Platform
Performance
As we are finally moving on to Windows 11 for our benchmarks, we will only be comparing against the 11th Gen Intel Core i9-11900K that we were using as a part of our test bench platform previously. And to up the stakes, we will be comparing the Intel Core i9-12900K at both stock and overclocked settings against the overclocked Core i9-11900K.
We will also be making references to the AMD Ryzen 9 5950X here and there, but we won't be including the scores in the charts as they might not be directly comparable in most cases as we didn't get the opportunity to retest the AMD processor on Windows 11. For the Ryzen 9 5950X scores that we will be referring to in the following paragraphs, head on over to the AMD Ryzen 9 5950X review.
Cinebench R20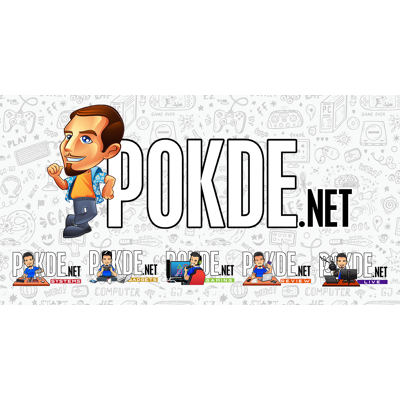 Cinebench R20 shows that the Intel Core i9-12900K is a lot faster than the overclocked Core i9-11900K. Single-core performance of the stock Core i9-12900K is up a massive 23% here versus the 11th Gen Intel Core part, while multi-core is up an even more insane 65%. Once overclocked, we get the multi-scores to go up by nearly 7%, while single-core scores remain virtually unchanged. That's because we managed to hit the same 5.2GHz overclock, albeit the manual overclock giving you 5.2GHz on all cores, instead of just on a single-core.
At stock, single-threaded applications can see 5.2GHz occasionally on the P-cores, while maxing out the utilization of all cores will see the P-cores drop to 4.9GHz, while the E-cores run at 3.7GHz. The cache also drops to just 3.6GHz under load, which is quite slow. It seems that overclocking the E-cores doesn't yield much, as while those cores are now 10% faster, the 7% higher multi-core score seems to be mainly be the result of the 6% overclock on the P-cores (5.2GHz vs 4.9GHz).
As compared to the scores we achieved with a stock Ryzen 9 5950X, the stock Intel Core i9-12900K delivers about 20% higher single-core scores, and close to 2% faster multi-core scores. Once we enable PBO, the single-core gap remains pretty similar, but the multi-core scores of the AMD processor is now nearly 11% higher versus the stock Core i9-12900K, or a mere 3% faster than the overclocked Core i9-12900K.
The manual overclock of the Ryzen 9 5950X drops the single-core scores very significantly, with the OC-ed Core i9-12900K now scoring 28% more. But when it comes to multi-core, the overclocked AMD processor pulls ahead of the overclocked Core i9-12900K by 8% in Cinebench R20.
3DMark CPU Profile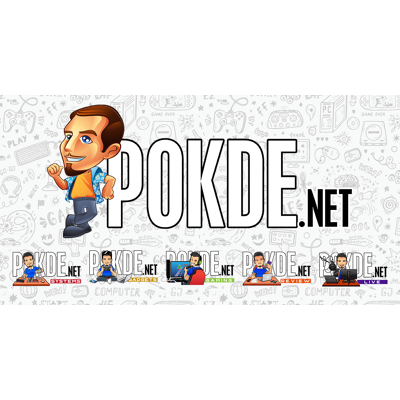 The 3DMark CPU Profile sees that the difference between the Core i9-11900K and the Core i9-12900K from 1-thread all the way to 4-thread to be rather small. However the gap quickly widens once we get to 8-thread and 16-thread, since the Core i9-11900K is an 8C/16T processor, while the Core i9-12900K is a 16C/24T one. At max-thread, we are looking at a near 37% improvement over the Core i9-11900K with the stock Core i9-12900K. The overclock gives it a 7% boost here, although you can see that the all-core overclock mainly comes in handy when the thread count increases, just like what we saw in Cinebench R20.
7-zip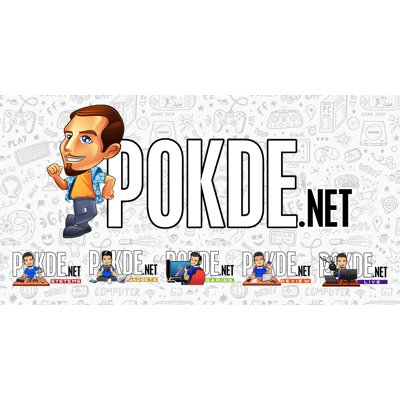 This is probably the most interesting benchmark that we will be looking at today. The Core i9-11900K actually scores a win in the single-threaded compressing section of the benchmark. I do believe that this might be due to the difference in cache, as the results from the stock Core i9-12900K also pulls ahead of the manually overclocked Core i9-12900K. The cache frequency of the Core i9-12900K can opportunistically go much higher under light loads, like a single-threaded test, but our sample here only managed to be stable at up to 4.4GHz cache under heavier loads.
7-zip gives the win to the Core i9-11900K overall when it comes to single-threaded performance, and the AMD Ryzen 9 5950X is also evidently faster than the Core i9-12900K in this benchmark. Based on the overall ratings, we are seeing the Ryzen 9 5950X with PBO enabled being 12% faster than the overclocked Core i9-12900K.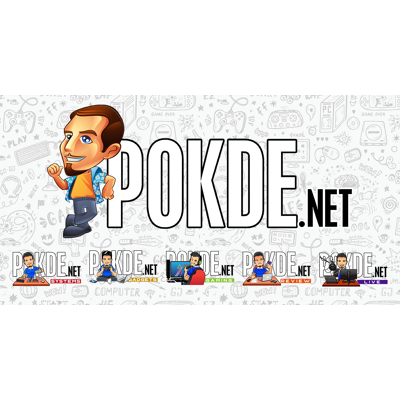 But then again, no one will be using 7-zip with only a single thread, so let's take a look at the all-core performance. Overall, the stock Core i9-12900K is nearly 48% faster, while the overclock tacks on an extra 6.5% of performance. Once again, the overclock doesn't seem to be doing a whole lot to boost performance, which is a good thing if you don't plan on overclocking. We will get to that in a bit.
Compared to the AMD Ryzen 9 5950X, the playing field is a lot more level. The AMD processor takes the win in the Decompressing section, pulling a good 46% faster score, while the overclocked Core i9-12900K takes the win in the Compressing section, with a 35% lead here. The AMD Ryzen 9 5950X still wins overall, with it getting a 15% higher overall score in 7-zip.
3DMark Time Spy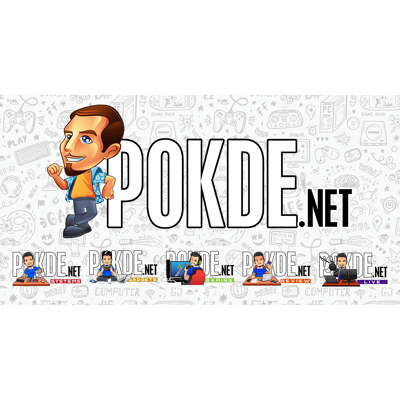 3DMark Time Spy gives the stock Intel Core i9-12900K a 44% lead over the overclocked Core i9-11900K. The manual overclock only gave us less than 3% higher performance in this benchmark. Since 3DMark Time Spy is a good gauge of gaming performance, this is a sign of things to come.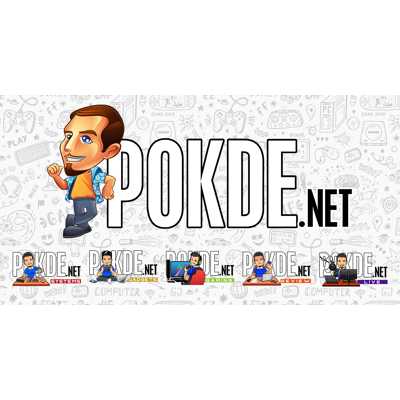 Interestingly enough, the CPU overclock does give the Intel UHD Graphics 770 a slight boost in terms of performance. A very minor one, but one that was repeatable across three runs of 3DMark Time Spy. In any case, we are seeing  a healthy 16% improvement over the Core i9-11900K's UHD Graphics 750. We are now nearly as fast as some of the slower 64EU Intel Gen11 iGPU laptops, like the ASUS ZenBook 14 UX425, which is pretty impressive.
Multitasking Workload (Lightroom Classic + Premiere Pro)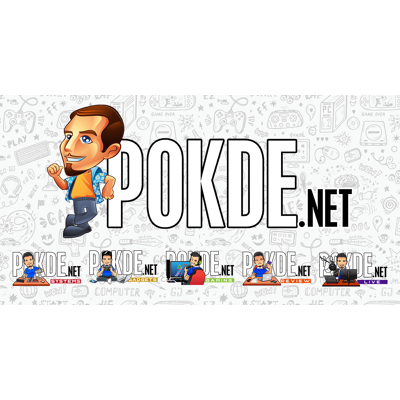 This is a scripted benchmark test provided by Intel which runs Lightroom Classic concurrently with Premiere Pro, and we are using the time taken to export a 4K video. Instead of using NVENC for accelerating this, we are using Intel QuickSync to accelerate the video export instead, to really test what Intel has to offer. We actually see a pretty huge uplift when it comes to export times, which is really interesting.
Premiere Pro used the Intel QuickSync encoder to export the video nearly 50% faster, all while the Lightroom images are being exported. The Lightroom export export also saw the export time reduced very significantly, with the Intel Core i9-12900K taking twice as long to export the 100 images in the workload. It seems that the manual overclock once again doesn't do much here, which seems to be quite the theme with the Intel Core i9-12900K.
Gaming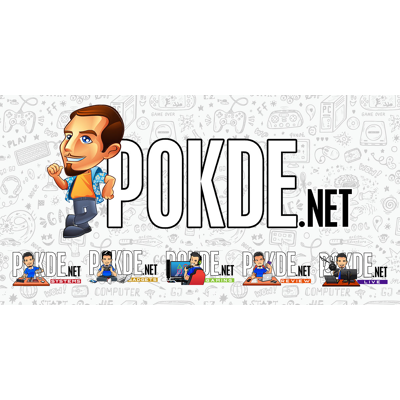 Gaming performance is very good, as you would expect. Manually overclocking yields very minimal improvements in most games, with the biggest gap seen in Shadow of the Tomb Raider and The Riftbreaker, although it is worth mentioning that we specifically went for the CPU benchmark option to better illustrate the difference. In any case, we are looking at a 7% uplift on average with the stock Intel Core i9-12900K versus the OC-ed Core i9-11900K, while slapping an OC on the Core i9-12900K widens the gap to 8%. If you are mainly gaming, just leave it on auto.
Clocks, Thermals, Power
Average Clocks [GHz]
Average Vcore [V]
Average CPU consumption [W]
Average Temps [°C]
Stock

P-core

: 4.9GHz


E-core

: 3.7GHz
1.17
173.10
66
Manual OC

P-core

: 5.2GHz


E-core

: 4.1GHz
1.345
225.78
79
It seems that at stock, while the 241W PL1 and PL2 limit might have raised some eyebrows, the Intel Core i9-12900K isn't actually that power hungry. In Realbench, we saw it draw 173W on average, with a rather low 177W peak, which resulted in relatively cool temperatures of 66°C on average, with a 73°C peak. Of course, we are also looking at a Ryujin II 360 with max RPM on its fans and pump, so it does get some pretty good cooling.
The manual OC sees the average power draw go up to 226W, but the peak power draw is much higher now. It draws up 261W, and the average temperatures also reflect it. The peak temperature is now a pretty toasty 94°C, although the average temps are much more acceptable at 79°C. It really feels like manually overclocking the Intel Core i9-12900K isn't exactly worth it. Or maybe more tweaking was in order, to really optimize the power draw to performance.
Conclusion
While the 11th Gen Intel Core i9-11900K paled in comparison to the competition, I would say that Intel is definitely back in a huge way with the 12th Gen Intel Core i9-12900K. Aside from being competitive in terms of performance, Intel priced the Intel Core i9-12900K pretty strategically at around $589 (~RM2446). With this processor being able able to trade punches with the Ryzen 9 5950X while coming in at just a smidge more expensive than the Ryzen 9 5900X, this is a pretty enticing option for the enthusiasts out there. It is worth mentioning that Intel is stating their RCP, while AMD stated their MSRP, so it isn't an apples-to-apples comparison, but it should provide a pretty good idea of the pricing.
Overall, I am quite impressed by this processor, and I do enjoy having the future-proofing of PCIe 5.0 and DDR5 on this platform. The idea that I can skimp and get a DDR4 motherboard while still enjoying PCIe 5.0 is also something that I quite like. And the Intel Z690 platform is also great for those who really like to pack a ton of fast storage into their PCs. I can't say that Intel has made the perfect processor though.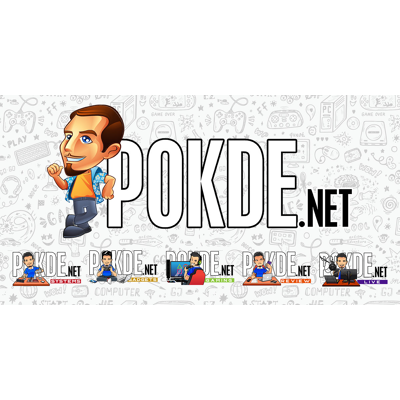 The power consumption and cooling needed to tackle this processor is going to be a concern for most people, and especially so if overclocked. The good thing is that the traditional way of manually overclocking it seems to yield very marginal improvements, so running stock settings might be the best way to use the Intel Core i9-12900K. Which is rather ironic, given that this is an unlocked processor.
Intel seems to have taken an approach that squeezed out what might be the best performance out of these processors, while still leaving some room for manual overclocking. It might also be possible that tuning the hybrid architecture requires more finesse than just slapping a fixed overclock on everything, as it seems like the boost algorithms are refined enough that we can worsen performance in certain workloads by manually overclocking. Well, all in all, an interesting comeback from Intel, and all I can say is that this is really proof that competition drives innovation.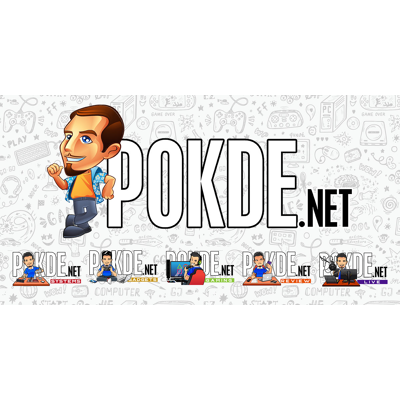 Our thanks to Intel for sending us the Intel Core i9-12900K for review. We would also like to thank ASUS Malaysia for providing us the ROG Maximus Z690 Hero and ROG Ryujin II 360, as well as Kingston for the Kingston FURY Beast DDR5-5200 memory kit.