Review
GIGABYTE Z590 AORUS PRO AX Review — great on paper, but not so much in practice…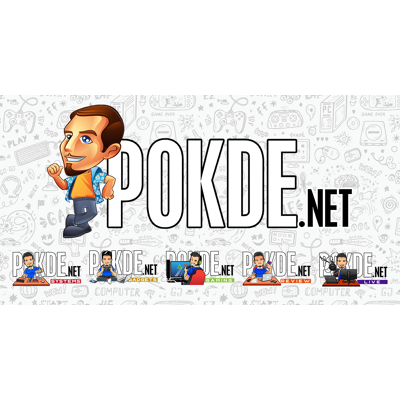 Overview
The GIGABYTE Z590 PRO AX offers a very promising set of components, especially with a full direct 12 phase 90A VRM design. There's also three M.2 PCIe 4.0 slots, which is really impressive if you need more fast storage. But the implementation is quite quirky, which makes this board all the more interesting.
Positives
+ Two included thermistors is pretty rare even in much pricier motherboards
+ Beautiful monochrome design looks awesome!
+ Excellent spread of 12 USB-A ports
+ Unique PCIe 4.0 lane configuration allows for three M.2 PCIe 4.0 x4 SSDs
+ Effective heatsink for the PCH
Negatives
- Beefy VRM surprisingly runs extremely hot
- Only two M.2 PCIe SSDs can be used without taking away PCIe lanes from GPU
- AORUS App Center is ugly
GIGABYTE's AORUS lineup of motherboards are usually quite good, with a strong focus on delivering on the key features that you would need from a gaming motherboard. The GIGABYTE Z590 AORUS PRO AX we are looking at today is probably less intended at enthusiasts, but it does still a lot of impressive features that some might find even more interesting than even GIGABYTE's higher end boards. Without further ado, let's get right into it.
Unboxing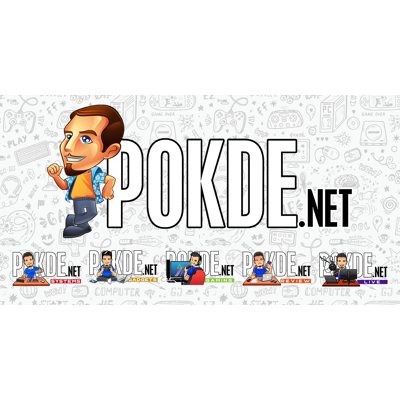 GIGABYTE has a very consistent theme with their packaging, with a huge AORUS emblem on the front and the name of the motherboard emblazoned on the front of the box.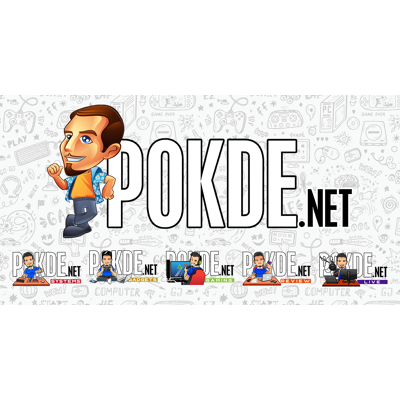 Over on the back there's an excellent spread of information about the GIGABYTE Z590 AORUS PRO AX. GIGABYTE is really proud of the VRM systems in their AORUS motherboards, so you have information on that here. The triple PCIe 4.0 M.2 slots have also been highlighted, which is definitely one of the unique points of this motherboard.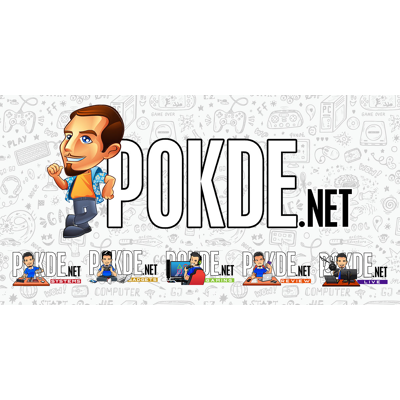 The GIGABYTE Z590 AORUS PRO AX comes with a pretty nice spread in the box. While we did say that the GIGABYTE Z590 AORUS PRO AX isn't intended for the serious enthusiasts, it does come with two temperature sensors to more accurately readout the temperatures in specific spots that you would like to monitor. The rest of the contents are pretty much what you would expect, but there's also a G-Connector to help you deal with the fiddly case headers more conveniently.
Appearance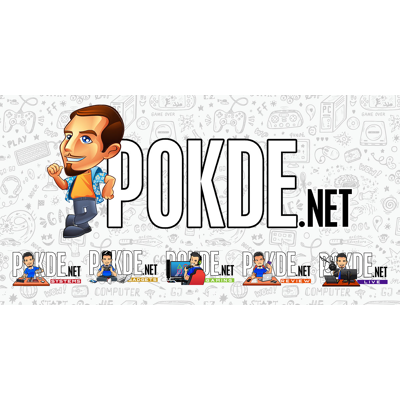 The GIGABYTE Z590 AORUS PRO AX plays around with the black and gray tones very well, which makes it extremely easy to match any sort of build you might have in mind. It also actually matches the NVIDIA GeForce RTX 3070 FE's gunmetal gray finish, which is great if you are planning a build with that specific graphics card.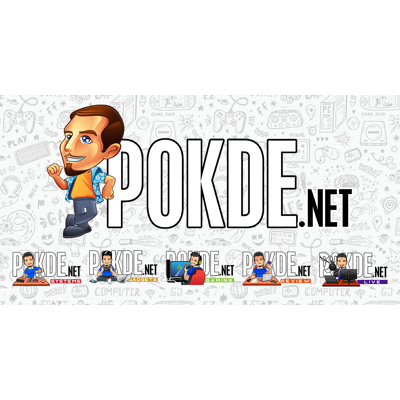 Over on the back, there isn't much to see. GIGABYTE didn't use any doublers for the GIGABYTE Z590 AORUS PRO AX, so the area around the socket is relatively clean. The GIGABYTE Z590 AORUS PRO AX touts a 6-layer PCB, and we can actually see a lot of the traces sticking out like veins running all across the motherboard. I think it looks pretty cool, but sadly it's not a sight that you get to enjoy much.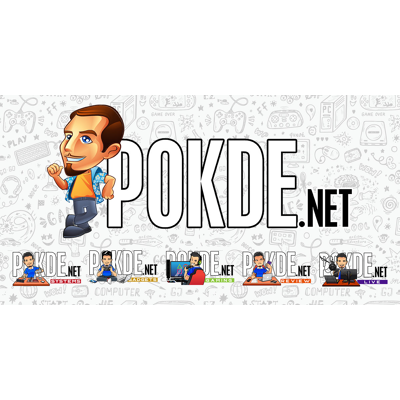 The rear I/O for this board is quite well-stocked, with a USB Type-C 3.2 Gen2x2 port leading the charge. There are also four USB 3.2 Gen2, four USB 3.0 and four USB 2.0 ports to make for a total of 12 USB-A ports, which should be more than plenty for anyone. You also get WiFi 6 and 2.5GbE LAN for connectivity, as well as a DisplayPort 1.2 for display output from the integrated graphics. The I/O shield is also integrated, which is great for first time builders.
Overall, I would say the GIGABYTE Z590 AORUS PRO AX looks awesome. The simple monochrome color palette makes for a build that's easy to match with any other component you have in mind, while all the straight edges also offer a clean aesthetic that I really dig.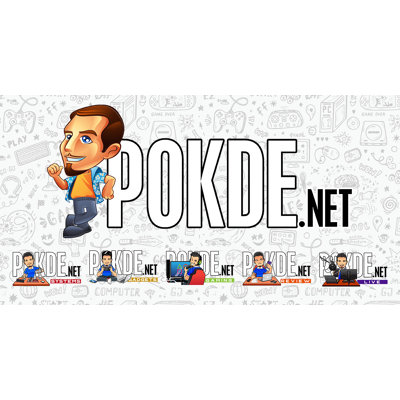 RGB lighting is very minimal on the GIGABYTE Z590 AORUS PRO AX, which is a rather stark departure from their blindingly bright motherboards of the past. Only the I/O shroud and the cover over the audio circuitry glow up with 16.7 million colors. I would have loved some RGB over the PCH as well, but as we found in our previous review, this is probably for the better.
Specifications
GIGABYTE Z590 AORUS PRO AX
CPU support
LGA1200
10th Gen Intel Core Processors
11th Gen Intel Core Processors
Pentium Gold G6, Celeron G5 Processors
Power
1 x 24-pin ATX
1 x 8-pin EATX 12V
1 x 4-pin EATX 12V
ISL69269 PWM controller (12-phase)
RAA22901 PWM controller
12 x ISL99390 (90A) smart powerstage for VCore
1 x Alpha & Omega BKU0 (60A) powerstage for iGPU
Chipset
Intel Z590
Memory
4 x DDR4 DIMM, max. 128GB un-buffered memory
Up to 5400MHz (OC)
Multi-GPU Support
2-way AMD CrossFire, quad-GPU CrossFire
Expansion slots
1 x PCIe 4.0 x16 (x16 electrically – from CPU)
2 x PCIe 3.0 x16 (x4 electrically – from chipset)
Storage
6 x SATA 6 Gb/s, supports RAID 0,1,5,10
3 x M.2 PCIe 4.0 x4 – from 11th Gen CPU
1 x M.2 PCIe 3.0 x4 / SATA – from chipset
Network
Intel Wi-Fi 6 AX200
1 x Intel I225V 2.5GbE LAN
USB
Rear I/O:
1 x USB 3.2 Gen 2×2 Type-C
4 x USB 3.1 (10Gbps)
4 x USB 3.0 (5Gbps)
4 x USB 2.0
On-board headers:
1 x USB 3.2 Gen 2 Type-C (10Gbps)
1 x USB 3.0 (5Gbps) (2 ports each)
2 x USB 2.0 (2 ports each)
Audio
Realtek ALC4080 CODEC
5 x audio jacks (rear)
1 x Optical S/PDIF out
1 x front panel audio connector
Display output
1 x DisplayPort 1.4
Other onboard connectors
1 x CPU fan header
1 x CPU_OPT fan header
3 x Chassis fan headers
2 x Water Pump/Fan header
2 x RGB headers
2 x ARGB headers
1 x TPM module connector
2 x Temperature sensor header
Overclocking features
Debug LEDs
Q-FLASH Onboard Button
Included accessories
User's manual
APP Center user guide
Installation Guide
WiFi Antenna
G-Connector
RGB LED extension cable
2 x SATA 6Gbps cable
2 x Thermistors
3 x M.2 screws
Form factor
ATX (12″ x 9.6″)
Test System
Taking a Closer Look
 VRMs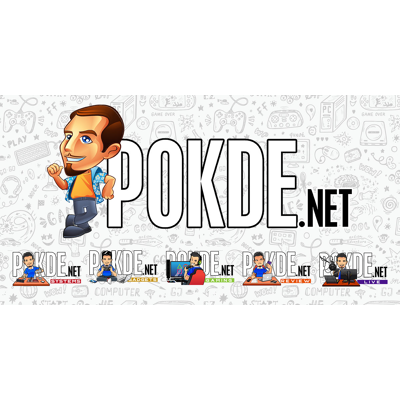 The VRM heatsinks on the GIGABYTE Z590 AORUS PRO AX definitely looks very good. Unlike most of the motherboards in the market, it actually has a fin stack to the left of the CPU socket. It is partially covered by the I/O shroud, but it will still offer plenty of surface area to dissipate the heat more effectively than the aluminium blocks that every motherboard offers.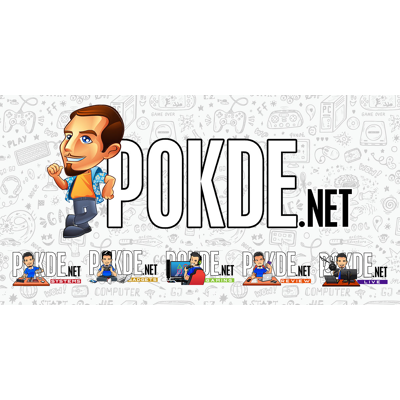 GIGABYTE used the popular Intersil ISL69269 PWM controller for the main VCore rail, and they use it to its fullest. All 12 ISL99390 Smart Powerstages are fed directly by this controller, which enables an insane 1080A of power to the VCore rail. This is about as high-end as it gets for VRMs, and it's pretty cool to see it here on a mid-range board.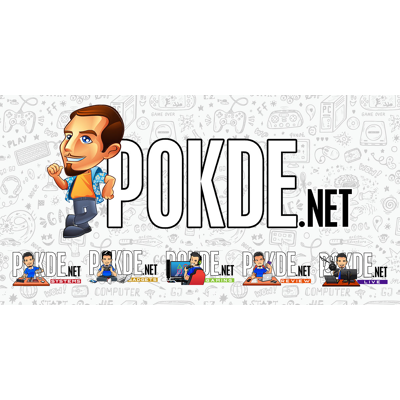 Meanwhile the VCCGT rail is handled by a separate RAA229001 PWM controller and a single Alpha & Omega BKU0 60A powerstage. This is really quite overkill since most other motherboard makers designed their VRM to either run two powerstages in parallel for the VCore rail, but GIGABYTE decided to go with a Direct Digital Power Design instead for the VCore.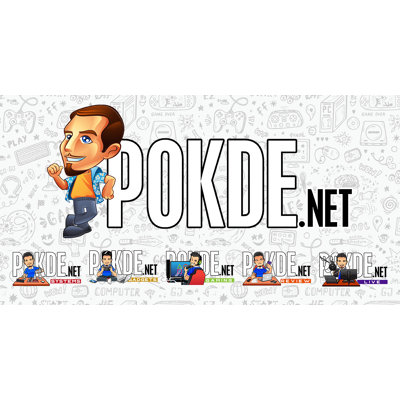 We have already established that the VRM heatsinks offer plenty of surface area on the GIGABYTE Z590 AORUS PRO AX, but GIGABYTE actually made sure that the thermal transfer from the VRM modules to the heatsink is as efficient as possible with a direct heatpipe design. The thermal pads here are also in orange, which I am not exactly sure is because GIGABYTE specifically chose them to suit the AORUS branding, or LAIRD makes their 7.5W/mK thermal pads in this color and it is just a coincidence.
Audio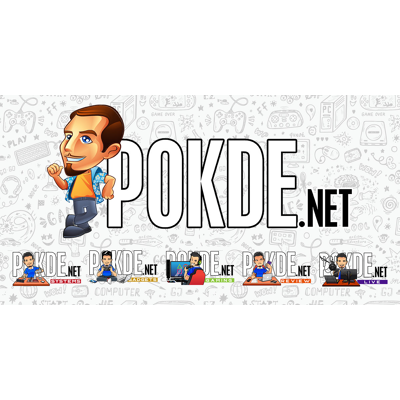 The audio capabilities on the GIGABYTE Z590 AORUS PRO AX is powered by the Realtek ALC4080 CODEC that's available on pretty much every high-end Intel Z590 motherboard launched recently. GIGABYTE differentiates themselves with the arrays of Nichicon and WIMA capacitors visible here on the GIGABYTE Z590 AORUS PRO AX, which are supposed to provide for better audio than your standard run of the mill capacitors.
Storage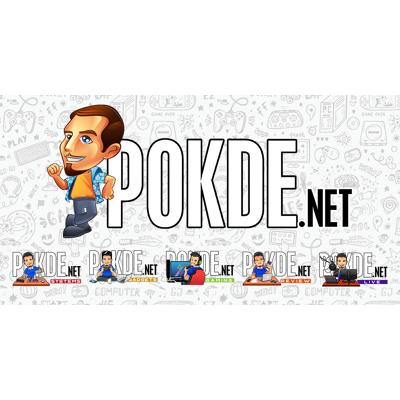 The first thing to note is that GIGABYTE went with tabs for the M.2 heatspreaders, which means that you will have to undo only one screw for the first M.2 slot and also the last, as one end is held down by a tab that inserts into the M.2 connector, instead of you having to screw down both ends. The center heatspreader that covers two SSDs require three screws. What makes things even odder is the last M.2 slot is only capable of up to PCIe 3.0 x4, but has more surface area than the first M.2 slot.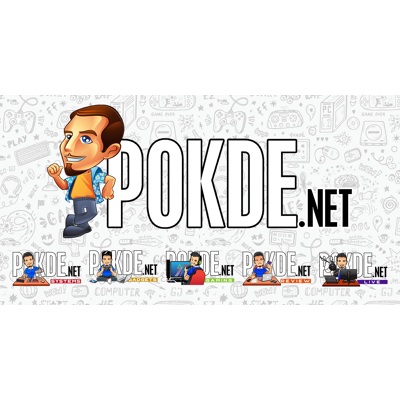 Speaking of which, You can probably spot the difference in thermal pad material here, with all the M.2 heatspreaders removed. The GIGABYTE Z590 AORUS PRO AX's storage configuration is really quite unique, and is definitely something that I find to be quite unnecessary.
The first three slots are connected to the CPU, which allows you to have a total of three M.2 PCIe 4.0 x4 SSDs, which takes away PCIe 4.0 lanes available to your GPU if used. I am not exactly sure why would you need this many PCIe 4.0 x4 SSDs, but if you do, the GIGABYTE Z590 AORUS PRO AX is the board for you. The effect on GPU performance should be quite minimal though, but I still don't know why GIGABYTE decided to offer the option for this in the GIGABYTE Z590 AORUS PRO AX.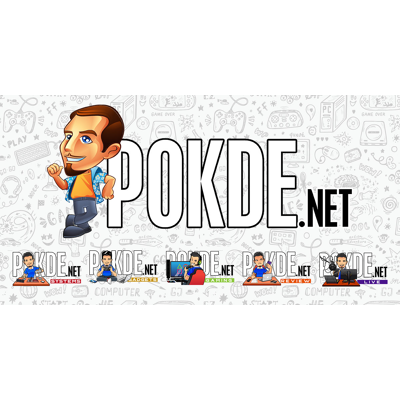 One unintended advantage of this configuration is probably that the M.2 slots do not share their lanes with the SATA ports. Since only the last M.2 slot is handled by the Intel Z590 chipset, the only way you can lose a SATA port is if you use a M.2 SATA SSD.
Connectivity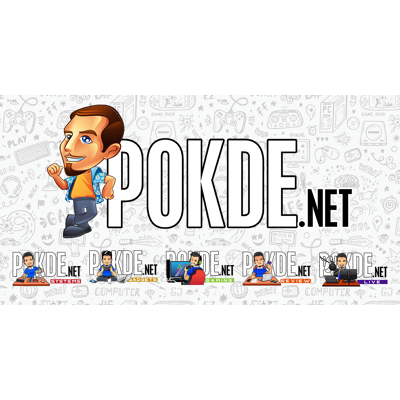 Networking on the GIGABYTE Z590 AORUS PRO AX is handled by the ubiquitous Intel I225-V 2.5GbE LAN and the Intel Wi-Fi 6 AX200. Pretty standard stuff, but there's also plenty of other fancy chips that GIGABYTE used to beef up the I/O available on the GIGABYTE Z590 AORUS PRO AX.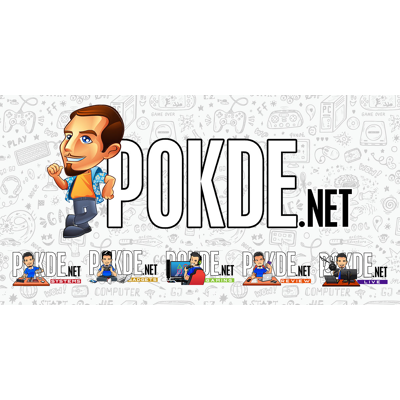 These here are the redrivers along with the USB 2.0 hub controller. The PI3EQX2004ZHE handles the USB Type-C 3.2 Gen2x2 port, while the two NB7N1104 are in charge of the four USB 3.2 Gen2 ports. Last but not least, the GL850S is a 4-port USB 2.0 hub controller.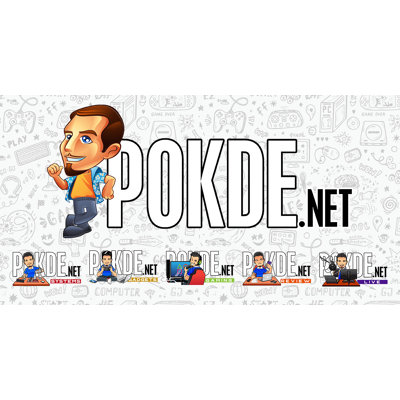 Further up the GIGABYTE Z590 AORUS PRO AX, we have the RTS5411E 4-port USB 3.0 hub controller. These are the chips that handle the impressive spread of USB ports on the rear of the GIGABYTE Z590 AORUS PRO AX. You can also probably spot the smaller MXIC MX25L4006E IC, which if I am not mistaken, enables the Q-Flash capabilities of the GIGABYTE Z590 AORUS PRO AX.
Performance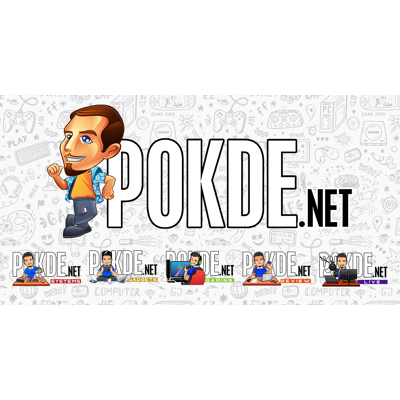 This is where it really gets interesting. While the VRM layout and the heatsink for the VRMs are equally overkill, running an Intel Core i9-11900K drawing about 280W managed to heat up the VRMs to 96°C. And it was still gradually rising towards the end of the 30-minute run of Realbench stress test! While I thought it was a issue with either HWiNFO or the board reading off a wonky sensor, the heatsinks are actually really hot too. The fin stack to the left of the CPU was actually measured at 75.7°C, while the block above the socket is 68.9°C.
Notably, this is in an open test bench which means little to no direct airflow over the VRM heatsinks, but this is still ridiculously hot for a VRM design that's this overkill. Something is definitely wrong, and even buildzoid noted this issue with the VRMs on his sample of the GIGABYTE Z590 AORUS PRO AX overheating to the point of throttling as well, which is very disappointing, considering that it has a whopping 12 90A smart powerstages.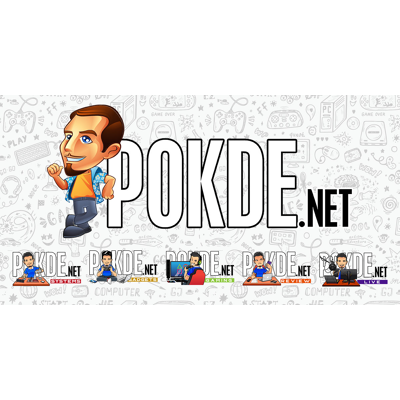 On the other hand, the huge block that's the PCH heatsink does a great job. Unlike some designs which sacrifice functionality in favor of design, the GIGABYTE Z590 AORUS PRO AX's large aluminium block keeps the Intel Z590 chipset cool at around 46°C throughout our testing. And you can't even say it looks bad, with this nice faceplate over it. Kudos to GIGABYTE for getting their priorities right, at least with the PCH cooling.
User Experience
BIOS
GIGABYTE hasn't changed the outlook of their BIOS, and I guess it is fine. Those who love GIGABYTE motherboards swear by their BIOS, and while I do prefer the simpler layout of ASUS' UEFI BIOS, GIGABYTE's BIOS isn't exactly hard to navigate either. The font is pretty nice, and while the huge spread of settings to play around with might overwhelm beginners, once you know what you need to play with, it gets very simple.
Overclocking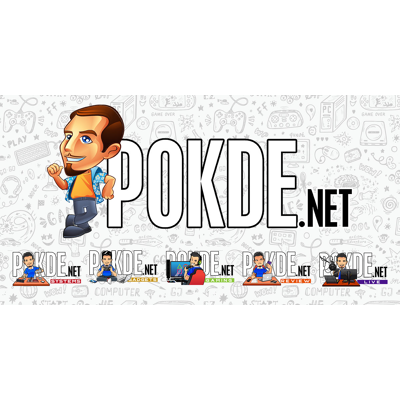 I hope you like staring at red LEDs when trying to troubleshoot your system, as that's all you will see on the GIGABYTE Z590 AORUS PRO AX. GIGABYTE did not include a POST code readout with the GIGABYTE Z590 AORUS PRO AX. While I am fine with that, I do wish that GIGABYTE used different colored LEDs, as all the four LEDs smushed up into the lower right corner of the motherboard makes it nigh impossible to identify what's going wrong with your system. I think that makes it quite clear that this isn't a board intended for overclocking enthusiasts, and instead towards gamers. But which gamer needs a total of three M.2 PCIe 4.0 x4 drives?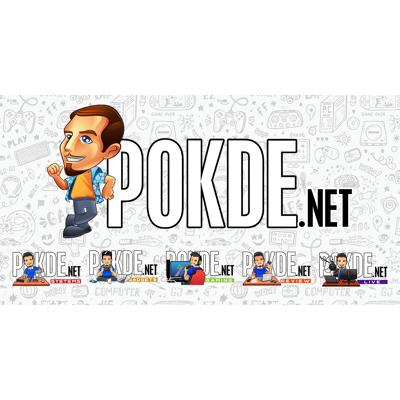 Somehow GIGABYTE also decided that the Q-Flash button should be on the motherboard itself, instead of putting a button on the rear I/O like most manufacturers. If you have it installed in a case, you will have to open up the case, and push the button. I guess there's the argument to be made that you won't ever need to use Q-Flash unless you are installing an unsupported CPU, and thus you will most probably have your PC case open to do that, but hey, since the USB port for the Q-Flash to work is on the back of the board, having a button there just makes more sense.
Software
GIGABYTE's APP Center is probably the most hideous bit of software that's bundled with a motherboard. It looks very outdated in the face of more recent versions of software suites that the other board vendors have pushed out, and I think it is due for a proper redesign. But all the things that you need are here, although you will install them through the APP Center, only to have them pop out in a separate window. Quite unintuitive, but it get the job done.
Conclusion
The GIGABYTE Z590 AORUS PRO AX is priced at RM1439, which makes it the most affordable Intel Z590 motherboard we have looked at thus far. On paper, it is also one of the most interesting ones, despite the fact that its capability of being able to support up to three PCIe 4.0 x4 SSDs being rather pointless to gamers, unless the gamer somehow have a need for a lot of fast PCIe 4.0 storage. The VRM is also very impressive, on paper.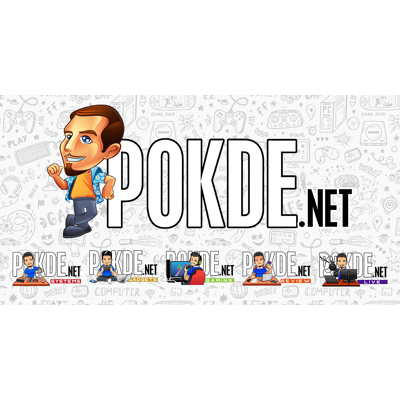 What's not so exciting is the temperatures that the VRMs hit. I can't explain why it runs so hot, but such a beefy VRM configuration should not even be challenged, much less run so close to its thermal limits when handling a Core i9-11900K. I guess if you want a motherboard that will satisfy your craving for PCIe 4.0 storage, this is it. But if you want a board for its beefy VRM, this ain't it. It was nice to have an actual fin stack for VRM cooling, but too bad it isn't nearly as functional as I thought it would be.
Our thanks to GIGABYTE Malaysia for sending us the GIGABYTE Z590 AORUS PRO AX for review. You can purchase the GIGABYTE Z590 AORUS PRO AX on Shopee here.