Review
Samsung Galaxy Buds FE Review – True to the Fan Edition Spirit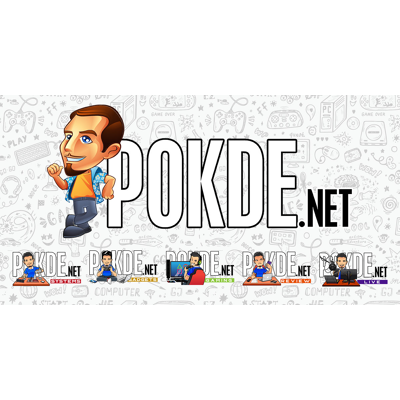 Positives
+ Practical design, return of wing tips
+ Comfortable, very secure fit
+ Surprisingly good sound given its use of a single driver
+ ANC works great
+ Can quickly switch between devices seamlessly
+ Reliable battery life
+ Affordable, good value for price
Negatives
- Needs Galaxy Wearable app for full functionality
- Bland case design
- No wireless charging support
Unboxing the Samsung Galaxy Buds FE
Let's kickoff the Samsung Galaxy Buds FE review with the unboxing. The box is white in color, as you would expect from a Fan Edition series product, with minimalist design elements so you can't really find much on the packaging itself. Inside the box, you can find the following items:
Quick start guide
USB-C cable
Spare ear tips
Charging case
The Samsung Galaxy Buds FE earbuds themselves
As seen in the pictures, we also got the Minions Edition Samsung Eco-Friends case, which is only available for free during the promotional period.
Specifications
Drivers
6.5mm dynamic driver
Microphone
2 Outer Mics and 1 Inner Mic
Frequency Response
20Hz – 20,000Hz (44.1kHz Sampling)
Headphone Type
In-ear
Connector
Wired
USB-C
Wireless
Bluetooth 5.2 with A2DP, AVRCP, and HFP
Wireless Range
10m
Noise-cancelling
Yes, Active Noise Cancellation (ANC)
Battery
Earphones
60mAh
Charging Case
479mAh
Dimensions
Earphones
19.2 x 17.1 x 22.2 mm, 5.6g x 2
Charging Case
50 x 50 x 27.7mm, 40g
Colour
Graphite, White
Ingress Protection
IPX2
Microphone
Since we're testing out its capabilities, I'm sure a number of you are wondering how the microphone sounds like for phone calls and similar matters. From my perspective, I can only describe it as your typical phone call quality, so don't expect to sound like a superstar if you're using this for voice calls / chat. It's not bad, but it's nothing to shout about.
The Good
There are a number of good reasons to consider getting the Galaxy Buds FE. For starters, it uses a practical design approach. Thanks to the reintroduction of the wing tips from the original Galaxy Buds / Buds+, you get a secure and comfortable fit, preventing the need for constant readjustments. It's surprising how well it stays in place. Apart from that, it features a flat touch area on each earbud, minimizing the likelihood of inadvertent taps, a common issue with the rounded design of the Buds 2 and Buds Pro lineup.
Next up, the sound quality is surprisingly good for what it is. I don't mean about it being on the more affordable side but rather, the fact that it uses a single driver setup. Volume is adequately loud, it has a clean sound profile with a lighter note on the low ends. You can tailor your listening experience by adjusting the equalizer via the Galaxy Wearable app. It's a step below the likes of the Galaxy Buds2 Pro but I'm certain it's enough for most consumers, especially given its price, unless you're particularly picky about sound.
One thing that can truly aid your listening experience is ANC, and I'm surprised it's present in the Galaxy Buds FE. It's said to be capable of blocking up to 98% external noise and from my own experience being at the LRT recently during rush hour, it actually works pretty well. It might not be as advanced as the ones you'd find in earbuds double its price tag but considering that there are plenty within its price range without ANC, this makes it a whole lot more appealing.
It's also worth pointing out that this Galaxy Buds FE integrates well if you're within the Samsung ecosystem already. It can easily pair with multiple devices, including your smartphone, tablet and PC, and it's smart enough to automatically switch between those devices for a more seamless experience as you transition between devices.
Lastly, the Galaxy Buds FE excels in the battery life department. With ANC on, the it can last about 6 hours on a single charge and up to 21 hours when taking the charging case into account. Without ANC, you get an additional 2 hours or so of battery life per charge and 30 hours with the charging case.
Looking for a stylish smartphone to go along with this? Check out our Samsung Galaxy Z Flip5 review by clicking right here.
The Bad
Of course, the Samsung Galaxy Buds FE has its fair share of drawbacks. For starters, you will need the Galaxy Wearable app to make full use of it. This includes making some adjustments in the equalizer, ANC / ambient sound, getting a better fit, and more. It's practically a universal gadget capable of working with a myriad of devices with Bluetooth support, but you will need the app to unleash its full potential. Just in case you're wondering, it does work with iPhones but don't expect much customization options on it.
Next up, the charging case design is pretty much standard affair from Samsung at this point. It's rather bland, especially this white colorway but if they could give it a two-toned look, that would certainly elevate its status quite a bit. With that being said however, our review unit came with this Minions Edition Samsung Eco-Friends case, which is said to be made of recycled materials, and it instantly turned from bland to grand. Even if you're not a connoisseur of style, this provides additional protection for the case while also being a good conversation starter. The case itself costs RM169 at the moment but you can get it for free when purchasing this pair of earbuds.
Lastly, and this is a relatively minor thing, is the lack of wireless charging support. While wireless charging has become more popular in recent times, it's still nowhere close to being mainstream. Sure, one could always welcome the convenience of having one but more often than not, people will rely on USB charging for speed. However, if you're someone like me, who prioritizes convenience and comfort above all else, then this might be a dealbreaker. Given the overall package however, I'd say this is easily forgivable.
Samsung Galaxy Buds FE Verdict
The Samsung Galaxy Buds FE came as a bit of a surprise since all eyes were on the S23 FE. True to its Fan Edition moniker, it manages to bring a more premium experience within a more affordable package. This should serve as the standard bearer of quality for the bare minimum consumers should get in this day and age, especially given its asking price of RM399.
At the end of our Samsung Galaxy Buds FE review, I award this pair of TWS earbuds with our Gold Pokdeward.
Big thanks to Samsung Malaysia for sending us this pair of TWS earbuds for the purpose of this review.