Review
Samsung Galaxy Buds2 Pro Review – Excellent for Samsung Users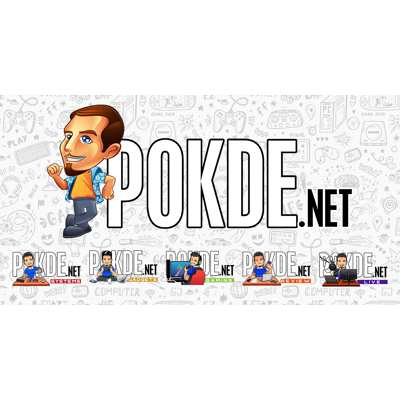 Overview
The Samsung Galaxy Buds2 Pro is the amalgamation of the best TWS audio technologies that the Korean giant can offer, with improvements in ANC and overall sound quality. Is it worth your money? Let's find out.
Positives
+ Better fit in the ears
+ Soft-touch matte prevents smudge
+ IPX7
+ Excellent sound quality
+ Great ANC performance
+ Samsung SSC codec far surpasses LDAC
+ Improved 360 audio experience
Negatives
- Average battery life
- A bit pricey
- Touch controls are a bit too sensitive
- No iOS app
- Some features are exclusive to Samsung Galaxy devices with One UI 4.1.1
Unboxing the Samsung Galaxy Buds2 Pro
Let's kickoff the Samsung Galaxy Buds2 Pro review with the unboxing. The box is black in colour, which different from the standard Buds2 clad in white. Inside the box, you can find the following items:
Quick start guide
USB-C cable
Spare ear tips
Charging case
The Samsung Galaxy Buds2 Pro earbuds themselves
Specifications
Drivers
Custom Coaxial 2-way Speaker with 24bit Hi-Fi
10mm Woofer + 5.3mm Tweeter
Microphone
2 Outer Mics and 1 Inner Mic + Voice Pickup Unit
Frequency Response
20Hz – 20,000Hz (44.1kHz Sampling)
Headphone Type
In-ear
Connector
Wired
USB-C
Wireless
Bluetooth 5.3 with AAC, SBC, SSC HiFi codec and 24-bit audio support
Wireless Range
10m
Noise-cancelling
Yes, Active Noise Cancellation (ANC)
Battery
Earphones
61mAh
Charging Case
515mAh
Dimensions
Earphones
19.9 x 21.6 x 18.7 mm, 5.5g x 2
Charging Case
50.1 x 50.2 x 27.7mm, 43.4g
Colour
Graphite, White, and Bora Purple
Ingress Protection
IPX7
The Good
The Samsung Galaxy Buds2 Pro is 15% smaller than last year's Buds Pro. Just by looking at them, it's hard to tell a difference but when you wear them it becomes very apparent. It's able to rest in my ears better, providing a more comfortable experience especially with long hours of use.
Unlike their previous earbuds, the Samsung Galaxy Buds2 Pro has a soft-touch matte finish, which is more pleasing to see. After all, you're gonna be touching them often to put them on and use the touch controls and with this, you don't have to worry about fingerprint smudges.
Being classified with IPX7 just like its predecessor easily puts it a step ahead of their recent TWS earbuds. With it, you can have it submerged in clear water for up to 30 minutes and it will work just fine. While most people won't actually do that, this means you can easily use this for workout and not worry about breaking it. Just remember to clean up afterwards.
Check out our review of the Samsung Galaxy Buds2 by clicking right here.
While the Korean giant's previous TWS earbuds have generally been good in the sound department, none of them come close to the Samsung Galaxy Buds2 Pro. You get a nice punchy bass that is more nuanced rather than a mindless earthshattering boom, which futher emphasizes the mids and highs for excellent clarity, resulting in a balanced sound profile that is unlike anything they have ever produced before.
Of course, you will need a Samsung device running at least One UI 4.1.1 with the Galaxy Wearable app and an a hi-res audio source / streaming service to make full use of it. Otherwise, you won't be able to make full use of the 24bit Hi-Fi sound and Samsung's new SSC codec that can do up to 2,304kbps, far surpassing the LDAC standard.
The 360 audio has seen some improvements, giving a wider and more realistic surround sound experience as opposed to the stretched out stereo audio from its predecessor. This is thanks to the Direct Multi-Channel feature that is being promoted for it, allowing you to enjoy virtual 5.1 and 7.1 channel audio. Just use it for games and movies as it doesn't sound great for music.
Lastly, the active noise cancellation (ANC) has seen great improvements and is multiple steps ahead of the best ANC experience Samsung has offered before. You'd be pressed to hear the sound of a blender just meters away while music is playing. Sure, you can still hear it with no audio being played but the gist of it is that with music playing, it's easy to be completely immersed in it. I dare say it's comparable to the Sony WF-1000XM4.
The Bad
There isn't much bad things to say about the Samsung Galaxy Buds2 Pro, but it's at least worth pointing out as the severity depends on you. For starters, the touch controls can be a bit too sensitive. Whenever I find myself needing to adjust the earbuds, I will almost always accidentally issue a command, either pausing or changing to the next track.
Next up is the lack of an iOS app for it. This means that if you're an iPhone user and you're using this, you will not be able to make full use of it. You can still connect to it and enjoy audio just fine but you will be missing out on some features. Then again, it's worth noting that some of its features aren't even exclusive to Android but rather, Samsung devices with One UI 4.1.1 at least.
While using the Samsung Galaxy Buds2 Pro for calls usually give a decent experience, it could be a lot better. Environmental noise gets captured by the mic a bit too easily, and my voice sounds like I'm using a speakerphone, which isn't great. I personally recommend enabling Ambient Sound when in calls for a less disorienting experience as otherwise, you'd be hearing a muffled version of your own voice, which can feel rather awkward.
Lastly, the battery life isn't great, particularly with ANC enabled. Samsung claims up to 5 hours with ANC enabled, with at least 3 full charges with the case and for me, I typically get anywhere between 4 to 4 and a half hours. We might see improvements down the road when Bluetooth LE finally gets supported here but for now, this is what you can expect.
Samsung Galaxy Buds2 Pro Verdict
The Samsung Galaxy Buds2 Pro was overshadowed by the two foldables it launched with but it's a great pair of TWS earbuds that you should consider. It brings notable improvements and enhances the audio experience overall compared to previous earbuds. Just remember that it has its drawbacks, and its asking price of RM899 is a bit on the higher side.
At the end of our Samsung Galaxy Buds2 Pro review, I award this pair of TWS earbuds with our Silver Pokdeward.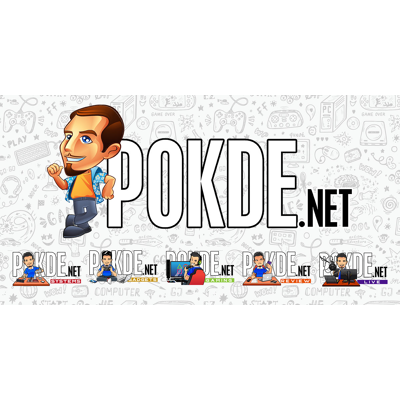 Big thanks to Samsung Malaysia for sending us this pair of TWS earbuds for the purpose of this review.