Review
Samsung Galaxy S21 Ultra Review – The Complete Package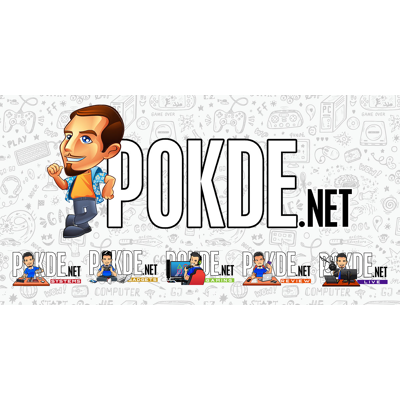 Overview
The most feature-packed offering among Samsung's newest flagship offerings, the Samsung Galaxy S21 Ultra is set to blow expectations away with a bunch of new features, including S Pen support. Is it worth your money? Let's find out.
Positives
+ Exynos 2100 performs great and more efficient than Exynos 990
+ Good battery life
+ Dual speakers sound great
+ Camera works great
+ Zoom camera is easier to use
+ Further improved adaptive refresh rate
+ Solid build quality
+ Under-display fingerprint scanner works faster
+ Matte finish
+ S Pen support
Negatives
- Not as efficient as flagship Snapdragon chipsets
- No headphone jack
- Pricey
Unboxing the Samsung Galaxy S21 Ultra
Let's kick off the Samsung Galaxy S21 Ultra review with the unboxing. Just like base model, the box is thinner than its predecessors, which is interesting given how large the device is. As you might have guessed, it's like this as it no longer comes with a charger. With every purchase of the Samsung Galaxy S21 Ultra smartphone, you are expected to get the following items:
USB-C cable
Quick Start Guide
Regional Lock Guide
Samsung Pay leaflet
Warranty card
The Samsung Galaxy S21 Ultra smartphone itself
Appearance
The Samsung Galaxy S21 Ultra is the biggest one among the three in the series, but it has seen a slight decrease in screen size over its predecessor. Starting from the front, you have a 6.8-inch Dynamic AMOLED 2X display with a punch hole selfie camera. Once again, there are minimal bezels on all four sides and it curves slightly towards the edge of the screen for the left and right sides. This smartphone uses an under-display fingerprint scanner.
Moving to the top, you have two microphone holes. As for the bottom, you have the SIM tray slot, another microphone hole, a USB-C port, and a speaker grille. There's nothing on the left side but on the right side, you have the power button and volume rocker. You get some glossy metallic silver accents on all four sides here.
Lastly on the back, you get the contour-cut quad-camera setup on the top-left corner, a Phantom Silver surface with a matte finish, metal body. The placement of the camera makes it easier to service it. The Samsung logo can be seen towards the bottom, and it's not particularly prominent, which I feel is great. After all, you can easily tell that it's by Samsung just by looking at it.
Overall, the Samsung Galaxy S21 Ultra brings some great changes for the better which gives the series its own distinct look without it being a severe departure from its predecessors. The IP68 rating takes it up a notch as you don't have to worry about water and dust damaging the smartphone. The matte finish is what I like most as it makes it less susceptible to fingerprints, which is a problem the Galaxy S20 series had with its glossy surface.
If you want to compare it to the base model, click right here for our review of it.
Specifications
Processor
Exynos 2100, 5nm
1 x Cortex-X1 @ 2.9GHz + 3 x Cortex-A78 @2.8GHz + 4 x Cortex-A55 @ 2.2GHz
RAM
12GB
Storage
256GB UFS 3.1
Display
6.8″ WQHD+ (3200 x 1440) Dynamic AMOLED 2X Display
Corning Gorilla Glass Victus
HDR10+
1500 nits
11Hz to 120Hz Adaptive Refresh Rate
Rear Camera
108MP f/1.8 wide angle camera, PDAF, Laser AF, OIS
10MP f/4.9 periscope telephoto camera, dual pixel PDAF, OIS, 10x optical zoom
10MP f/2.4 telephoto camera, 3x opitcal zoom, dual pixel PDAF, OIS
12MP f/2.2 120˚ ultra-wide, dual pixel PDAF, Super Steady video
LED flash, auto-HDR, panorama
[email protected], [email protected]/60fps, [email protected]/60/240fps, [email protected], HDR10+, stereo sound rec., gyro-EIS
Selfie Camera
40MP f/2.2 wide-angle selfie cam, PDAF
Dual video call, Auto HDR
[email protected]/60fps, [email protected]
Battery
5000mAh
25W fast charging
USB-PD 3.0 fast charging
15W wireless fast charging
4.5W reverse wireless charging
Dimensions
165.1 x 75.6 x 8.9 mm
227g
Ingress Protection
IP68
Performance
Starting off our benchmark suite with Antutu v8, the Samsung Galaxy S21 Ultra shows off some great performance as it has the highest score for non-gaming phones in our list, even beating out the base model which previously held this same record. The Exynos 2100 is showing to be a great improvement over the previous generation Exynos 990 SoC.
A similar pattern can be seen in Geekbench 5 as well, with the Samsung Galaxy S21 Ultra showing excellent performance in both single core and multi-core areas. It's interesting to see that the base model scored higher in both areas but given that the difference is minimal, it's negligible.
Moving on the 3DMark, it garnered excellent scores in Ice Storm Unlimited, Sling Shot, and Sling Shot Extreme. This shows that the Samsung Galaxy S21 Ultra is more than capable when it comes to playing mobile games as it has more than enough strength for it. After all, the only thing coming above it are gaming-focused smartphones.
On PCMark's Work 2.0 benchmark which tests out for real world use, the Samsung Galaxy S21 Ultra had the highest score of any smartphone, technically speaking. I say that because the only one that managed to beat it is the ASUS ROG Phone 3 in X-Mode, which is essentially a special overclocking mode for added performance. Without these boosts, the Ultra reigns supreme.
After the review of the base model, I'm sure many are wondering whether the Exynos 2100 is still efficient with the Samsung Galaxy S21 Ultra, and the results are rather interesting. With the adaptive refresh rate setting enabled, it lasted 9 hours and 10 minutes (550 minutes) in Full HD+ resolution, and 8 hours 52 minutes (532 minutes) in WQHD+ resolution. This would indicate that the resolution affects the battery life only by a small margin.
While this may not seem as high as previously thought given the massive 5,000mAh battery capacity, I found it to be better in real-life use cases. After a day of social media use, short calls, and messages, I find myself with 55% before I sleep. This means for my own regular use, I could easily go two days from a full charge.
The AI technology inside the device is still optimizing based on my typical usage, and towards the end of writing this review, I've found myself with anywhere between 60 to 65% battery remaining consistently.
Looking to get one of the most convenient pair of TWS earbuds with ANC? Check out our review of the Samsung Galaxy Buds Live by clicking right here.
User Experience
As mentioned earlier, the Samsung Galaxy S21 Ultra has a slightly smaller display compared to its predecessor. It's a 6.8-inch Dynamic AMOLED 2X display at WQHD+ resolution, but you can turn it down to FHD+ or HD+. Apart from that, you can enjoy superb colours with good contrast and super bright screen with green outdoor visibility.
The most notable upgrade here is the adaptive refresh rate, where it will adjust the refresh rate from anywhere between 11Hz to 120Hz, letting you enjoy that ultra-smooth scrolling / animations with better battery efficiency. Like the base model, it now uses Corning Gorilla Glass Victus which gives better protection against drops and scratches compared to Gorilla Glass 6. Besides that, the display features Eye Comfort Shield which is said to reduce strain and fatigue as well.
One good change this smartphone had compared to its predecessor is the change from the glossy back to a matte finish. This means its a lot less susceptible to fingerprints and, in my opinion, makes it look better on its own. Moreover, it's easier to hold, which is a plus if you don't plan on using a protective case. I just wished that it had the same Phantom Violet option that the base model has as it's the best looking colour scheme in my opinion.
In case you're wondering, this smartphone has a dual speaker setup consisting of the earpiece and the bottom-firing speaker. There's a little more volume here compared to the Galaxy S20 Ultra, and it appears that the Samsung Galaxy S21 Ultra produces slightly more detail as well. Quite frankly, it's very minor that I would consider the improvement negligible, but at least you get to enjoy good speaker quality whether it's for music, movies, or mobile gaming.
The Samsung Galaxy S21 Ultra is one of the first to use One UI 3.1 based on Android 11. It does look slightly different from One UI 2.5 based on Android 10 but for the most part, navigating around is about the same. Some of the most notable changes is how notifications are displayed as they are grouped together, like Conversations for messages across multiple apps, so it can show all of them to you in a more simplified manner.
One thing worth noting is the new Samsung Free, a new aggregator that differs from Samsung Daily and Bixby Home. In this iteration, it focuses more on news and app suggestions that cater to you. There a number of categories for you to choose from for the news section, and I personally see it as a more streamlined interface for accessing the latest news and apps.
With its predecessors, one thing I disliked is the under-display fingerprint scanner as it works rather slow. I expected it to be the same this time around but to my surprise, it worked faster and it's still pretty reliable. To give you a comparison, I dare say it takes slightly over one-third of the time my Galaxy S20 Ultra needs to detect, which is great. I've also yet to have it fail on me in the past week I've used it so I hope it stays that way. The same can be said with the base model, which we have already reviewed earlier.
While using the smartphone, I've only had it heat up on me during the initial setup and when I play mobile games on it. For the most part, it works pretty cool and even when it does heat up, it's just lukewarm at best so I wouldn't worry about it.
Unfortunately, I could not get an S Pen in time for me to test this as the protective case bundled with it was up for pre-order until 28th January 2021. To my understanding, the functionality is a little limited compared to the Galaxy Note series as you won't have access to Bluetooth-related features like Air Gestures until the S Pen Pro is launched later this year. It's still a good tool to have for added precision, such as when jotting down notes, sketching, and picture editing. I will write a follow up article on S Pen use with this smartphone when I get my hands on it so stay tuned for that.
Camera
The camera UI on the Samsung Galaxy S21 Ultra looks essentially similar to the one from the we've seen in the Galaxy Note20 series. Unlike the base model, you now have 4 camera shortcuts above the mode changer, one for each camera; wide, ultra-wide, telephoto, and periscope telephoto. It's user-friendly so most consumers won't have trouble with it, and it's more viable for mobile photographers and videographers who want more control of what they capture.
The Single Take feature is here and it has improved. For those of you who aren't aware, you simply move the device around and it will take take photos, record a short video, and even edit the footage for you. This time, you can adjust the duration of Single Take from anywhere between 5 seconds to 15 seconds, which makes it even more handy. Just like before however, the results can vary so for a more consistent experience, it's still best to capture it yourself. At least you have a quick and hassle-free tool if you ever need it.
As you can see above here, the Samsung Galaxy S21 Ultra can take some pretty good photos both at night and with light. I'm sure many underestimated it given that it's the most affordable one in the new flagship series but it's excellent so far with good details, vivid colours and Auto HDR being rather reliable. The periscope telephoto camera's photos are so-so but every other camera aside from that works great. I'm also pleased with the quality of selfies using the front camera as it's surprisingly well defined, no issues with focus, and the colours don't look washed out. With that being said, the front camera is more dependent on lighting, so do keep that in mind when you're using it.
With the Samsung Galaxy S21 Ultra, you have a 3x optical zoom, 10x optical zoom, and up to 100x zoom total. While you're most likely not going to use the 100x zoom most of the time, I'm genuinely surprised that it's a lot easier to take shots at 30x zoom. The quality is far from the best but it's not as bad as I would have expected. It's a good improvement, but you're most likely gonna be sticking to 10x zoom at most unless you plan on shooting the moon or a bright subject faraway.
Samsung Galaxy S21 Ultra Verdict
The Samsung Galaxy S21 Ultra is one of the best smartphones you can get today, and it's definitely a great way to kickstart the new year. The new Exynos 2100 shows some solid performance here, it's noticeably more efficient than the Exynos 990 SoC, the large screen is fantastic, camera works great, it's a lot easier to take zoomed in photos, the adaptive refresh rate is a touch better than the other Samsung Galaxy devices, it has S Pen support, battery life is good, it's an attractive device, the matte finish is a good change, and the under-display fingerprint scanner works better.
However, the efficiency is still not up there with the flagship Snapdragon chips, there's still no headphone jack here, and it's pricey. While I kinda wished they bumped up the battery capacity a little bit, 5,000mAh is still a monstrous size so no complaints there. At RM5,299, if you have the money for it, you'd have pretty much everything you need in a smartphone today but if you'd rather save some money, going for the the base model or Plus variant is not a bad idea.
At the end of our Samsung Galaxy S21 Ultra review, I award this smartphone with our coveted Gold Pokdeward.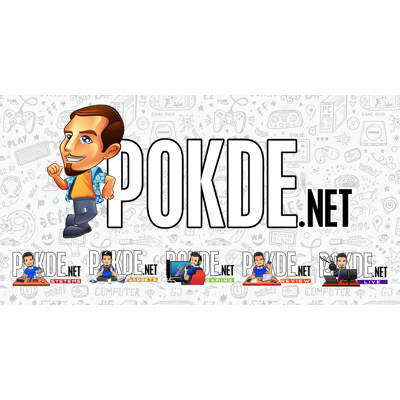 Big thanks to Samsung Malaysia for sending us this smartphone for the purposes of this review.