Review
Sapphire Pulse Radeon RX 5600 XT OC Review — looks good, performs great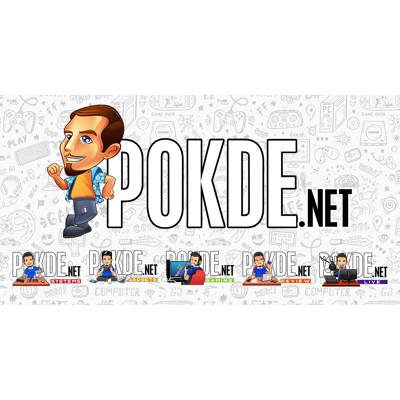 Overview
The Sapphire Pulse Radeon RX 5600 XT OC is a good-looking card, albeit with a rather simple design. But the best thing about it is that while it doesn't look all fancy, it delivers some of the best results we have seen with the Radeon RX 5600 XT.
Positives
+ Simple yet effective design
+ Dual-fan design will fit even in compact cases
+ Dual BIOS
+ Excellent performance at 1080p
+ Well managed thermals
+ Fans run quietly even under load
Negatives
- Single color LED might not match every build's theme
AMD might not have the best high-end cards, but their mid-range is definitely worth taking a look at. This is especially true for the Radeon RX 5600 XT, which is almost like a Radeon RX 5700, but with 2GB of its VRAM lobbed off. Today we will be looking at the Sapphire Pulse Radeon RX 5600 XT OC, which is often regarded as one of the best Radeon RX 5600 XT cards in the market.
Unboxing
Unlike most brands which print their packaging horizontally, Sapphire went with a vertical arrangement for their packaging. There are no images, so you won't know what it looks like until you buy it, or you read a review. Good thing we exist, eh?
Inside the outer sleeve is a brown cardboard box, in which lies the Sapphire Pulse Radeon RX 5600 XT OC itself along with some basic documentation. No driver CD, thankfully.
Appearance
One thing that I really like about the Sapphire Pulse Radeon RX 5600 XT OC's design is the simple approach to it, with most of the space used up by the large fans. A no-frills design that's focused on performance, yet with some flair in the form of a silver mesh and red lines to spice things up a little.
The metal backplate follows a similar theme, with large cutouts to remind you that the PCB isn't nearly as wide as the cooler. I kinda dig the design though, as it is rather aggressive looking, yet elegantly so, if it makes any sense.
Near the output end of the card we have a cutout for the Dual BIOS toggle, while over on the other we have the 8-pin power connector. The construction of this card is relatively simple, with plastic used here to keep the costs down. The black plastic contrasts well against the chromed heatpipes.
Output options are three DisplayPort 1.4 and one HDMI 2.0b, which should suffice for almost anyone out there, unless you are still hung up on HDMI monitors. Once again we see a design that's both functional and good looking, with huge cutouts to allow airflow out through the back of the case. There won't be a lot of air flowing out here though, considering the design of the cooler.
Unlike most recent cards, you do get some lighting, but it's not RGB. Only the Sapphire logo is illuminated, and you only get one color. Hope you like red.
Specifications
Sapphire Pulse Radeon RX 5600 XT OC
GPU
AMD Radeon RX 5600 XT (Navi 10 XLE)
Clocks
Performance BIOS
Boost: 1750MHz
Game: 1615MHz


Quiet BIOS


Boost: 1620MHz
Game: 1460MHz
Cores
2304 SP (32 CU)
Memory
6GB GDDR6
Memory Clocks
14Gbps
Memory Interface
192-bit
Display outputs
3 x DisplayPort 1.4
1 x HDMI 2.0b
Power connector(s)
1 x 8-pin
Recommended PSU
500W
Multi-GPU support
DX12 mGPU
Dimensions
25.4 x 13.5 x 46.5 cm
(2.3-slot)
Test Machine
Performance
Synthetic
The Sapphire Pulse Radeon RX 5600 XT OC somehow stands out as the fastest Radeon RX 5600 XT we have tested in 3DMark Time Spy, although it does take a step back when it comes to Superposition.
Here we see it place itself as the slowest Radeon RX 5600 XT. Which is indeed a most peculiar transition. With the synthetic benchmarks out of the way, let's see how the Sapphire Pulse Radeon RX 5600 XT OC performs in games.
Gaming
AMD markets the Radeon RX 5600 XT as a 1080p card, but as usual we will be testing the Sapphire Pulse Radeon RX 5600 XT OC at 4K as well as 1440p, just to see if it will be able to keep up when you upgrade your monitor.
1080p is definitely the sweet spot for the Sapphire Pulse Radeon RX 5600 XT OC. It performs well in all our titles tested, except Metro Exodus which is indeed an extremely taxing game.
At 1440p more games begin to fall below the 60FPS threshold, which means that you won't exactly enjoy a great gaming experience here. But if you are into esports titles like Rainbow Six Siege or For Honor, you can see that it is still quite playable even at 1440p.
At 4K you will be looking at cinematic frame rates for most of the games. The only game that still runs at above 60FPS is Rainbow Six Siege at 4K. If you are planning on gaming at 4K, you would probably be looking at more premium graphics cards than the Sapphire Pulse Radeon RX 5600 XT OC.
Thermals
The Sapphire Pulse Radeon RX 5600 XT OC turns out to be the coolest running Radeon RX 5600 XT we have tested too. It seems that Sapphire designed the best cooler as compared to GIGABYTE and PowerColor, as you will see in the following graph.
While I thought that Sapphire went with a more aggressive fan profile, it seems that they didn't at all. It was just a combination of a more efficient heatsink design and better fans. The fans were running around 920RPM throughout the 30-minute Superposition stress test, and yet the GPU, memory and VRM temps were extremely well controlled. As such it was very quiet. The average power draw during this period was 128.5W, with the GPU running at at around 1720MHz. At idle, the fans will stop at temperatures below 50°C, which is a nice feature on such an affordable graphics card.
User Experience
Sapphire developed their own Sapphire TriXX software which offers some basic monitoring, in addition to TriXX Boost which integrates Radeon Image Sharpening, while also having the extra capability of being able to work in all games. While we didn't test it, it might be a good way to get higher frame rates in games that you don't really care about the visual fidelity, which is pretty much every fast-paced game out there.
Conclusion
The Sapphire Pulse Radeon RX 5600 XT OC is an excellent example of a Radeon RX 5600 XT. It might not be the flashiest Radeon RX 5600 XT card out there, but it serves its purpose. The simple design offers efficient and silent cooling, which is always nice to see. The most affordable Sapphire Pulse Radeon RX 5600 XT OC we found was sold at RM1388.88 on Lazada, but the SRP appears to be closer to RM1499.
This puts it squarely against the budget GeForce RTX 2060 options, which the Sapphire Pulse Radeon RX 5600 XT OC has no issues competing against on equal footing, and might even blow them out of the water when it comes to cooling. If you want to add raytracing into the equation, then all bets are off. AMD does not have an adequate answer for that with their GPUs. DLSS can largely be countered by Radeon Image Sharpening, but not hardware-accelerated raytracing.
If you look at the red camp alone, there's little reason to pick a Radeon RX 5700 over the Radeon RX 5600 XT. The value proposition of the Radeon RX 5600 XT is really quite strong. Sapphire can take credit for designing an excellent Radeon RX 5600 XT offering, with a simple yet effective design that cools well and does it quietly.
Our thanks to AMD Malaysia for sending us the Sapphire Pulse Radeon RX 5600 XT OC for review.