Review
Sony Xperia 10 II Review — A New Perspective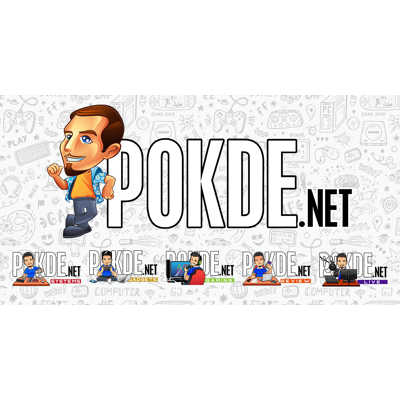 Overview
The Sony Xperia 10 II comes with a 21:9 OLED display that offers an enjoyable viewing pleasure and a triple rear camera setup.
Positives
+ Near stock Android experience
+ Efficient battery
+ Surprisingly good camera performance
+ Excellent for those who don't prefer big-sized devices
+ Videos are a pleasure to watch thanks to the display
Negatives
- Occasion of slow photo processing
- Included charger is slow
- Night mode could do better
- Its price tag might put off some
We take a look at Sony's mid-range smartphone offering in this Sony Xperia 10 II review. Does it have a place in 2020? Let's check the device out.
Sony Xperia 10 II Unboxing
You'll find the following to be available from the Sony Xperia 10 II packaging:
The phone itself
Charging brick
USB-C cable
Documentation
3.5mm handsfree kit
Appearance
If you're looking for a simplistic smartphone design, the Sony Xperia 10 II fits the bill with its top only featuring its 3.5mm port as well as its secondary microphone hole.
The same could be said down below as there's only the microphone hole and the USB-C port here.
As for the right hand side of the device, you'll find the standard volume rockers that's accompanied by its power button, which doubles up as a physical fingerprint scanner.
Its SIM tray is kinda unique as you don't need a pin to eject the tray. There's a gap between it that you can simply pull with your fingers.
Switching over to the back, the Sony Xperia 10 II comes in a nice glass grey finish with a premium look. It's a nice design if you ask me, but it will attract fingerprints all over, due to the nature of the material.
Sony Xperia 10 II Specifications
Sony Xperia 10 II Performance
The Snapdragon 665 isn't the newest in terms of processors in the market right now, and from our personal experience, we can expect a mid-tier performance from the Sony Xperia 10 II. In Antutu's benchmark, that's exactly what we found.
Over at Geekbench, we find the single-core performance to be slightly lower than than the realme 5i's but it did outperform the same device in the multi-core test.
We see a similar finding in 3DMark's graphics benchmark. On an overall level however, the Sony Xperia 10 II outperforms the realme 5i in this test.
When it comes to PCMark's Work 2.0 performance test, it doesn't look too good for the Xperia 10 II as it ranks last on the list. Truth be told, we expected a higher score from the device but unfortunately, that is not the case.
From our own experience, the Snapdragon 665 is quite the performer when it comes to battery efficiency and we found out that the Sony Xperia 10 II is the best device that's powered by the chipset. This is even incredible seeing how it comes with a smaller 3,600mAh battery capacity as well as utilizing an OLED display, compared to the ones that we've reviewed previously.
Based on my own personal use, the battery could last me roughly 1 day and a half, with around 25% left. Of course, the consumption would depend on the usage and in my case, I mainly used it for my social media needs like Facebook, Messenger, Instagram, and also WhatsApp.
As for the charger from the box that came with it, don't expect blazing fast speed as it only offers 7.5W of power. We've tested charging the phone with Battery Care feature turned on and off and found that it only manages to charge to 25% in a 30-minute period. It should however charge faster with an 18W fast charger rating, which unfortunately you'd need to purchase separately.
User Experience
Straight out of the box, the Sony Xperia 10 II certainly has a premium feel to it. Some might feel that the 21:9 ratio be weird but it's actually pretty nice. It's also helped by the fact that it uses an OLED display, offering a more immersive experience for videos.
Personally, I find the design of the device appealing as it kinda brings back memories of older smartphone designs with an LED notification, a screen that's not bigger than 6-inches,and so on. If you're looking for simplicity yet a sleek looking device, this smartphone here is exactly what you're looking for.
Though I enjoyed the visuals of the display, I can't say the same for the speakers. I find them somewhat… lacking. For me, the audio could be better. You could however deal with this by using your own headphones / earphones for a better audio experience.
The phone runs on Android 10. It's not exactly stock Android as they've tweaked a little bit here and there but it's close. So if you're a big fan of a UI that's simple and clean, you can certainly expect that with this device. Though the Xperia 10 II only packs 4GBs of RAM, I experienced no issues of stuttering or the likes for general use.
For the camera UI, it's pretty straightforward. You can find all the modes instantly as you open the software. If you're not used to camera UIs for smartphones, you might need to take some time to get the hang of the settings as they appear a bit too clustered.
I was actually quite impressed with the camera performance. Under excellent conditions, I feel that the Sony Xperia 10 II is on par with any smartphone in its price segment despite offering just a 12MP main shooter. Focusing is a bit of mixed experience as I found sometimes when I tap to focus on an area and snap a shot, the picture would turn overexposed. So you might want to adjust the exposure levels before snapping.
Despite the decent performance in ideal lighting, head to low lighting and the smartphone really starts to struggle, even with night mode turned on. In dark environments, the camera performance offers poor dynamic range, where it cannot balance the bright and dark parts properly.
You can check out the full-sized images right here.
Sony Xperia 10 II Conclusion
For it's asking price of RM1,799, some people may feel like it's too high and it's hard to argue with that. I will however say that I've pretty much enjoyed my experience with the device itself, especially with its design, smooth UI, and watching videos on its 21:9 OLED display.
If Sony offered a newer chipset with more RAM, it would definitely be an attractive offering in what is now a competitive mid-range market. With all things said, I give the Sony Xperia 10 II our Bronze Pokdeward.
Our thanks to Sony Malaysia for providing the Sony Xperia 10 II that was used in this review!