Review
Sudio Tre wireless Bluetooth earbuds review; One for the run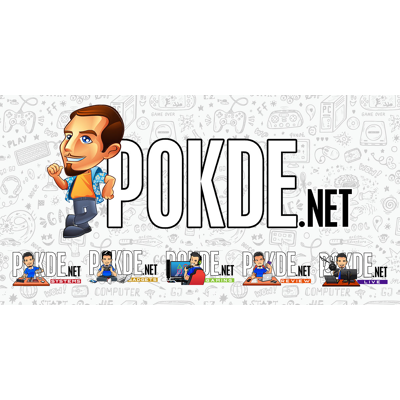 Positives
+ Wingtips allow the earbuds to stay in your ears securely
+ Sound transparency is a boon for walking or running on streets
+ New control module looks more durable
+ Flat cables prevent tangling
+ AptX support for higher quality audio
+ Really punchy bass!
+ Excellent battery life
Negatives
- Sound quality leaves more to be desired
- Slightly too pricey for the sound quality offered
Introduction
Sudio is a brand with some really pretty Bluetooth earphones and headphones. We have reviewed the Sudio Vasa Bla IEMs, Regent on-ear headphones, and we can say that we like their hardware. But one thing in common is that both of them seal out outside noise rather effectively. Good to immerse yourself in the music, but that's really not ideal when it comes to safety when walking on the street.
The Sudio Tre we will be taking a look at today is designed to let in some noise to make sure that you remain alert of your surroundings even when listening to your favorite tunes. Speaking of listening to your favorite tunes, how do these sound? Lend me your ears.
Unboxing
As its nearly Christmas, Sudio has been kind enough to send us the Sudio Tre in their signature gift packaging. Ready for gifting to whoever matters enough to you to deserve one of these babies. The best part? Sudio is actually giving you the option to get the gift package for FREE this holiday season.
The Sudio Tre comes with a nice leather pouch, two other sizes of wingtips, a shirt clip and the very premium warranty card. Unlike most warranty cards, this is an actual card, just like your credit card. Nice.
Appearance
While most earbuds bear an uncanny resemblance to Apple's Earpods, these have a slightly different take on the concept. The wingtips actually form part of the earbuds, offering your conchas a little extra comfort in the form of this softer material, while also featuring nozzles to direct sound into your ear canals. With conventional IEMs you swap eartips but here you swap wingtips for a better fit. I really dig the gold-blue theme too, as I think it makes the Sudio Tres look very premium.
The control module here is a lot better look than the one on the Sudio Vasa Bla. You get metal buttons with a concentric circle imprint  inset in the plastic. Perhaps they have taken our feedback into account as my Vasa Bla's started to have the coating peeling off the module after more than a year of use. Another area they improved on is the pinhole for the status LED. While the Vasa Bla had an obnoxiously bright blue LED blinking to indicate its activity, the one here is toned down a lot.
The cable is flat to prevent tangles, and while the charger port is on the remote module, the battery is actually housed in another chunk of plastic on the other side. The two blocks are positioned quite close to your ears for better weight balance. For more swag points, the Sudio Tre branding is found on the outer surface of the cables near the earpieces.
Specifications
| | |
| --- | --- |
| Drivers: | 15.2mm dynamic driver |
| Frequency response: | 20 Hz – 20 KHz |
| Sensitivity: | 103 ± 3 dB |
| Impedance: | 32 ± 15%  Ω |
| Input: | Bluetooth 4.1 with AptX |
| Battery life: | 9 hours playback, 10 days standby |
| Charging: | 10 minutes quick charging, 120 minutes to full charge |
| Weight: | 35 g |
User Experience
I have mentioned the swappable soft wingtips right? Well they come in three different sizes to fit differently sized ears. My ears are averagely sized, and I usually use the M eartips with IEMs anyway. With the wingtips, they stayed in my ears regardless of my movements, so we know that these are really suitable for use during fitness activities. So now that the Sudio Tre fits me comfortably, let's run some tunes.
As with all wireless headsets, you will need to pair it with your source first. Pairing is pretty straightforward as all you have to do is hold down the middle button for 7 seconds, watch the LED blink red and search for it on your source. After pairing, the Sudio Tre will emit a beep and you will be ready to go. A surprising find was that these earphones actually support AptX. Sudio did not mention AptX support anywhere on their website or user manual. I was quite pleasantly surprised  when "Qualcomm AptX" popped up as my ASUS ZenFone 4 (ZE554KL) initiated the connection. For the uninitiated, the AptX codec allows for delivery of higher quality audio over Bluetooth, which is great.
Now that we are all set, how do these earphones sound? Decent enough if you are in a quiet environment. Sudio claims a well-balanced sound signature, but I think they are defining the term quite loosely. It clearly has a V-shaped response. The mids are subdued, while the upper mids and lower highs feel overemphasized to a point that Secret Love Song by Little Mix and Jason Derulo can be painful to listen to. The upper highs aren't around to give the music the sparkle I enjoy from my IEMs. Bass is excellent, something which is expected from the large 15.3mm driver. The mids and highs take a bigger hit when used outdoors in noisier areas. The bass punches through most of the noise coming in from the outside, making these the perfect earphones to listen to your favorite workout tracks when jogging. While they may sound great for the usual workout playlist, you will be better served by the Vasa Bla for actual music enjoyment.
While they may not be Sudio's best sounding wireless earphones, the Sudio Tre's sound transparency has allowed me to stay alert as I walk from the nearby LRT station to my apartment. I have experienced quite a few risky encounters when I used my Simgot EN700 Bass and Vasa Bla on the same route, but with the awareness afforded by these earphones here, I felt that my walk was a lot safer. At least I can hear cars or motorcylists coming up from behind me. I could even hold conversations if I dial down the volume, while the same can't be said about my other IEMs.
Battery life is decent, with it lasting well over a week with me using it for an hour or so a day. While certain phones will show you the battery level of your wireless headphones, my ZenFone 4 didn't. It would have been preferable for Sudio to have added a feature that allows you to check the battery life on the earphones itself. Charging via the microUSB port was also faster than expected, with it hitting full charge from empty in less than the the claimed 2 hours wait. I was using the 2.4A output of my TP-Link UH720 USB 3.0 hub though to charge it. Perhaps Sudio was being conservative and used a 1A charger for it when coming up with the rating.
Conclusion
The Sudio Tre may not have the best sound quality I have heard from them, but then they aren't designed for audiophiles. If you are looking for a pair of earphones that sits well in your ears, delivering punchy bass to keep you going while letting in some outside noise to keep you safe, the Sudio Tre is perfect for the job. You may then find the RM409 Sudio is asking for a little too much. But you don't have to pay the full RM409. As a token of appreciation for our readers, you can get 15% off your purchase with our exclusive POKDE discount code. Sudio will also throw in the gift box just like the one we received for FREE, perfect for the season of giving!