Review
TEAMGROUP T-Force Delta Max SSD 500GB Review — beauty does not come cheap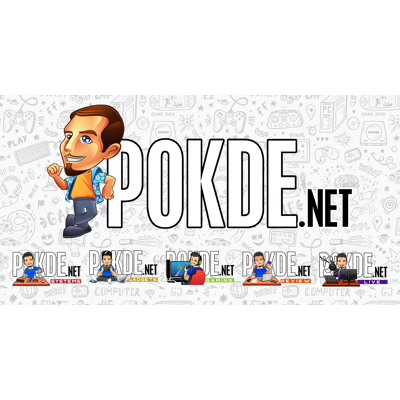 Overview
Fancy a SSD that can literally outshine every drive out there? Well, the TEAMGROUP T-Force Delta Max SSD should be right up your alley with a magnificent ARGB LED panel covering the entire top panel of the SSD.
250GB: RM389
500GB: RM539
1TB: RM829
Positives
+ The most beautiful SSD I have ever seen
+ ARGB lighting is compatible with all major board vendors
+ Good performance for a SATA drive
+ Consistent performance
+ Runs cool
Negatives
- Glossy plastic is hard to keep clean
- ARGB LEDs are not powered by SATA connector, requiring an additional cable connected
- Pricey
SSDs aren't exactly the prettiest components in our PCs, but hey, we do get some that try to change that up a bit. Today we will be looking at the TEAMGROUP T-Force Delta Max SSD, which comes with a full ARGB plate to increase the aesthetic appeal of the drives. But how does it perform? Well, we will find out in a bit.
Unboxing
The packaging of the T-Force Delta Max SSD is more premium than most, with the front showcasing the design of the SSD in both its on and off states. Meanwhile on the rear, TEAMGROUP made full use of the space to print the specifications, and even listed down the ARGB modes here.
How often do you get an SSD that comes with a microfiber cloth for you to wipe it? Well, the T-Force Delta Max SSD comes with one, as well as two cables for you to make use of the ARGB lighting. There's also a T-FORCE case sticker in case if a bright glowing SSD isn't enough to show off your brand allegiance.
Appearance
The T-Force Delta Max SSD is quite a looker, even when off. The blue tint is very reminiscent of the T-FORCE Xtreem ARGB, and this SSD should fit right in if you are going for maximum bling in your build. This surface is plastic though, so you will have to take extra care not to leave fingerprints, or worse, scratches.
The other side is just plastic, with the necessary labeling. Nothing too special here. I think a metal case might have been good for heat dissipation, although SATA SSDs don't usually run that hot anyway. This is no different, as we will talk about it in a bit.
And now, the highlight of the day, the ARGB lighting. I must commend TEAMGROUP for doing an excellent job here. The colors transition extremely smoothly and the illumination is beautifully diffused across the entire surface of the SSD. I would say TEAMGROUP put that extra 2.5mm of thickness to excellent use here with the T-Force Delta Max SSD. Brightness is on the lower side of things though, which might be a side effect of the near-perfect diffusion.
As the T-Force Delta Max SSD powers the ARGB lighting via microUSB, you can use it as an ornament too. Unfortunately TEAMGROUP didn't see it fit to throw in USB functionality so you can use it as a fancy external SSD, nor the ability to run the ARGB lighting off SATA power, which means you will have to deal with at least three cables connected to the SSD if you want to have it lit up, regardless if you want to have the lighting synchronized to your motherboard or not.
Specifications
T-Force Delta Max SSD 500GB
Capacity
500GB (465GB usable)
Interface
SATA III 6Gbps
NAND Type
Samsung 64L 3D TLC NAND
DRAM Cache
DDR3
Controller
Silicon Motion SM2258
Rated speed
Sequential:
Read: Up to 560MB/s Write: Up to 510MB/s
Random:
Read: 90 000 IOPS Write: 80 000 IOPS
Endurance
120TBW
Dimensions
100 mm X 69.85 mm X 9.5 mm
Weight
78 gram
Included accessories
9-pin USB header to microUSB cable
3-pin ARGB header to microUSB cable
Microfiber cloth
Case badge
Warranty
3 years
Pokde Benchrig
Performance
In CrystalDiskMark we see the T-Force Delta Max SSD deliver slightly higher speeds than what it was rated for, which is always nice to see. It's not the fastest SATA drive in the market right now, but it does lag behind too much either.
A similar scenario is seen in AS SSD. It does have pretty impressive sequential speeds but 4K speeds are definitely not its forte.
Anvil's Storage Utilities rates it pretty similarly to most other SATA SSDs we have seen in the past. Nothing too surprising here.
Real World
Game loading times are pretty close to the PCIe 3.0 x4 SSDs, which is nice to see. Gamers generally do not see a huge improvements moving to PCIe 3.0 x4 SSDs anyway, so this SATA drive is definitely up to snuff as a game drive.
File transfers are relatively quick, with consistent speeds even after a continuous 80GB write. With the exception of the the "Documents" part of the test which involves writing many small files, the T-Force Delta Max SSD made quick work of our transfer test.
Interestingly, despite the massive light show slapped onto the drive, the highest temperatures observed on the shell was just 41°C, and that was after I wrote a whopping 80GB to the drive. It's worth noting that the T-Force Delta Max SSD does not report its temperature, so we had to take an infrared thermometer to it to measure the temperature on its under side. Another RGB SSD from another manufacturer reportedly severely throttles even under regular usage, so I am glad to report that that doesn't happen with the T-Force Delta Max SSD.
It looks good, performs well, but unfortunately it won't be the best bang for buck purchase. Its price per GB is way beyond what recent affordable PCIe 3.0 x4 drives go for. Well, I guess that's what the bling costs.
Conclusion
For RM539, you are paying for a beautiful SATA SSD that would fit right into a full RGB build, so much so that even the SSDs must glow. Value for money probably takes a back seat in such a build, which is where the T-Force Delta Max SSD will fit right in. It's more expensive than most SSDs in recent times, but its ARGB lighting is unparalleled. If looks is more important to you than the sheer performance of a PCIe NVMe SSD, well, this is the drive for you. The right mindset is to think of it as a ornamental part that doubles as a storage drive, and you will see its value.
Our thanks to TEAMGROUP for sending us the T-Force Delta Max SSD for review.