Review
Thrustmaster eSwap Pro Controller Review — Your Controller, Your Style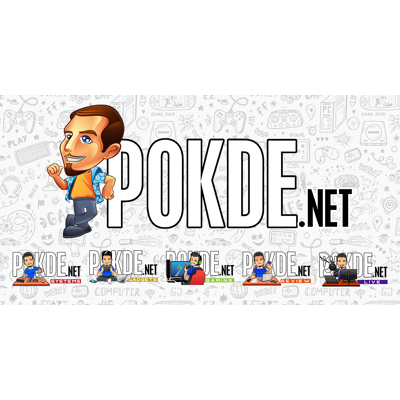 Overview
Coming with a number of swappable modules, the Thrustmaster eSwap Pro Controller lets you have the advantage to suit your needs with its own software.
Positives
+ Plenty of customization options
+ Offers software to tweak even more
+ Feels solid
+ Clicky buttons
+ Usable on both PS4 and PC
+ 4 programmable buttons at the back
+ 2 game profiles available to suit your needs
Negatives
- Price tag might put off some
- Not wireless
- Thumb grip is a bit too small
- Need a PC/laptop to configure settings
When we first got our hands on the Thrustmaster eSwap Pro Controller, I was excited to try it out considering the amount of customizations that it boasts. Could this be the best PS4 controller to hit the market? Let's find out.
Unboxing the Thrustmaster eSwap Pro Controller
Here's the box for the Thrustmaster eSwap Pro Controller, which comes with a blue color-coded theme on top along with the PlayStation 4 logo.
Inside, you'll find the following:
The Thrustmaster eSwap Pro controller itself
Braided micro USB cable
Quick start guide
Screwdriver
Sleeve pouch
Appearance
On the front, you'll find three modules that you can swap; both analog slots as well as the D-pad area. Other than that, the button layout of the controller is similar to what you'd find on a normal DualShock 4 controller.
Down below, you'll find the 3.5mm audio jack right at the center, sandwiched between the mic mute button on the left, and the switch profile button on the opposite side.
At the top, you have your usual PlayStation shoulder buttons and triggers. There's the Thrustmaster logo at the center here with the micro USB port sitting right below the logo.
Moving to the back, you have four programmable buttons. The side grips as seen here is actually swappable. You may also notice the screws on the L2 and R2 triggers here. These can also be swapped out.
User Experience
Comfort
The biggest selling point of this controller is its personalization. You can swap out three of the modules on the front. If you prefer the Xbox layout, you can freely swap the analog and D-pad modules, and it's easy. For the analogs, you can simply pull them out whereas for the D-pad module, you can use the included screwdriver to pull it out. They are secured firmly with the magnet underneath the slots.
In terms of grip, it feels solid. I had no problems with it and I feel that in that matter, it just depends on your preference. If you like big controllers, this would definitely be right up your alley.
It's worth noting that the thumb grip on the analogs are a bit too small. It's even smaller than the ones on the standard DualShock 4 controller. Not to say that I can't play with it, but it take a little bit of time to get used to the size. It would be better if it was just slightly bigger.
Another thing to note is that the controller can't be used wirelessly. Some may think that's a big downer but then again, Thrustmaster has provided a high-quality braided cable (and a long one to add to that). It also means that you don't need to worry about your battery during your long gaming sessions.
Software
The Thrustmaster eSwap Pro controller can be used on both the PS4 and PC. There is one advantage compared to other gamepads out there, and that's their own Thrustmapper software. In it, you'll be able to customize the controller including button mapping, vibration, trigger sensitivity and changing the dead zones of your analogs.
Barring aside the sensitivity option, these settings will indeed offer you the customization to gain the upper hand in games, especially in first-person shooters if you enjoy them with controllers.
Personally, I've set my triggers to 50%. What exactly does that do? Well I would only need to press my R2 and L2 triggers halfway for them to be active, which in turn gives a faster reaction time. We all know how split second reaction can make a difference in fast-paced games.
As for the button mapping, I swapped out the lower two buttons at the back to be R3 and L3. This comes in handy when I play in Rainbow Six Siege as I'm peaking around in corners. It's definitely faster compared to pressing my analog sticks.
The one thing that I'd complain is the limited button presets. I would've liked it if I could set two buttons for the extra buttons at the back as a shortcut. Pressing a single button to activate two would be handy.
Performance
Overall, the controller did improve my experience when it comes to first-person titles, thanks to the software. The buttons are clicky and just feels nice. I've noticed slight improvements for my own gameplay in Call of Duty: Modern Warfare with more kills than usual.
Though it's not the best for fighting games, it's still better than your standard controller. It's worth mentioning that they (Thrustmaster) also offer a 'Fighting' set, which unfortunately we didn't get to test out. It would've been interesting to see how they feel though.
As for sports game such as FIFA 2020, I don't feel like the controller gives you an edge over the competition. It would be more straightforward to use the standard DualShock 4 controller as there's too many buttons here to make use of.
Thrustmaster eSwap Pro Controller Verdict
The Thrustmaster eSwap Pro Controller is by no means an affordable gamepad. It's understandable that most gamers probably wouldn't pay RM899 for a controller, especially for those who just play for 'fun'. However, I feel that it's something that you'd want to get if you simply want more out of your controller and gain any edge over the competition.
Did I enjoy myself with the controller? Yes, I did. Would I buy it if I had the money? Yes, I would. With a solid build and plenty of things to tinker around, I give the Thrustmaster eSwap Pro Controller our very own Silver Pokdeward.
A big shoutout to the folks at Thrustmaster for providing the Thrustmaster eSwap Pro Controller that was used in this review!