Review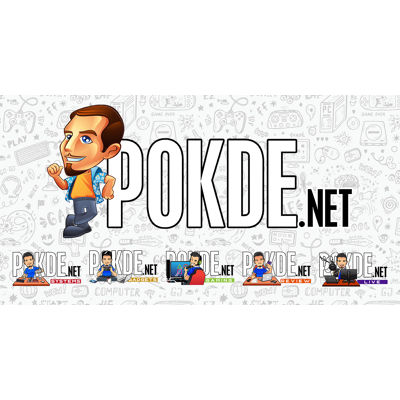 Positives
+ Lightweight
+ Good overall design and build quality
+ Battery life is decent
+ MIUI v6 looks pretty good
+ Good image quality produced by the cameras
+ Camera interface is very simple
+ Bright IPS display with vibrant colors
+ Affordable price tag
Negatives
- Sluggish performance in Balanced mode
- Doesn't support microSD cards
The Xiaomi Mi4i is actually nothing like the Xiaomi Mi4 that it shares its name with. Aside from the similar name, the Mi4i is actually a lesser device compared to the Mi4i, except for LTE support over here in Malaysia. The pricing reflects the Mi4i's status as a mid-range device too, costing only RM749. Since I have used the phone for around a week already, let's get into the details of the phone.
Unboxing
Xiaomi doesn't waste unnecessary budget on making a pretty box since they are only sold online and will be shipped to the buyer directly, without having to be displayed to attract buyers. The box is very plain on all sides except the top which has the MI logo on the top right and the bottom which has the specifications. The other sides are completely bare. Xiaomi has decided to omit a pair of earphones for God knows what reasons. Xiaomi makes some
good earphones which we have tested ourselves
 too. I don't think a pair of earphones is too much to ask for when I am paying RM749 for a new smartphone, right? Putting that aside, Xiaomi does sell bundles that include the earphones as well as a powerbank, but that just increases the overall cost of ownership of this phone to the consumer.
Appearance
This is one good looking phone, I will give it that especially considering the price. I actually regretted that I mistakenly chose the grey one after I checked out, but upon arrival, I think the dark grey variant looks better than the white one. At least I don't have to worry if my hands are clean before touching it. Sadly Malaysians only get a choice of two colors when there are so many other color options manufactured by Xiaomi.
Overall, the design is very nice for a mid-range phone. It's a rather low profile look but I like it. I like the slim bezels on all sides of the screen. All the buttons are clustered on the right side and the left side is bare except for the tray for the micero. Backlit capacitive keys are used instead of the increasingly popular softkeys, and they aren't in the standard arrangement, but I still like them because I have found on-screen softkeys to eat into my display area. Their backlighting is also worthy of mention as I notice an increasing number of manufacturers who still use capacitive keys to forget to shine a little light under them.
Specifications
Qualcomm Snapdragon 615 64-bit octa-core (4x A53 @ 1.7 GHz and 4x A53 @ 1.11 GHz)
2GB RAM
5.0″ 1080p Full HD IPS display
16GB internal (non-expandable)
Camera: 13MP f/2.0 main, 5MP f/1.8 front
MIUI 6 (Android 5.0 Lollipop)
Dual-SIM capability (dual microSIM)
3120 mAh battery
Performance
The Snapdragon 615 inside the Mi4i is quite similar to the one inside the vivo X5Pro we reviewed previously except for faster clocks. And it does perform accordingly. The Snapdragon 615 in the Mi4i doesn't get nearly as warm as in the X5Pro, possibly due to the fact that the Mi4i is thicker than the X5Pro thus allowing the internals more breathing space than in the case of the X5Pro. We cannot rule out software optimizations either as from the MIUI forum I see a lot of posts regarding updates to solve the phone's heating issues. The polycarbonate body also does not conduct heat like the metal frame of the X5Pro, so the user is left more comfortable using the phone.
We have now added Geekbench 3 to our suite of benchmarks as well, alongside Antutu and Quadrant. As you can see from the benchmarks, in performance mode, the difference in performance is noticeable. In normal usage, Performance mode also reduce the sluggishness of the overall phone, at the cost of shorter battery life and a slightly warmer phone.
Speaking of battery life, the 3120 mAh battery is enough to keep it alive for more than 3 hours of on screen time on LTE / HSDPA. However this test was done on Balanced mode.
User Experience
While you may not notice it, this phone is really light. After using it for a week, I picked my Padfone S off the table, and I was shocked at the difference in weight. The difference is around 20g with the Mi4i weighing in at 130g and the Padfone S at 150g. But it is a really noticeable difference. The slim bezels also allow you to grip it easily and use it in one hand, and it's light weight helps in that aspect as well. The location of the buttons are also very intuitive for one handed use. If you think that the 5″ display is still too big, rest assured Xiaomi has equipped the phone with a convenient but a little unnecessary one-handed mode which can be activated easily by swiping from the home button to either your left or right. You even get the option of it simulating a 3.5″ or 4.0″ display.
I also love the fact that they managed to squeeze in an RGB notification LED at this price point, as it is a lot easier to identify which app the notification is from just by looking at the color of the LED, before unlocking the device. The LED is bright and is easily visible in any lighting condition.
MIUI is quite an old Android overlay, and is offered as a custom ROM to non-Xiaomi devices besides coming stock on Xiaomi devices. It looks rather similar to iOS's interface, with the lack of an app drawer and icons with square backgrounds. It is also quite a resource hog from my usage, leaving less than 500MB of RAM to go around even after I kill all the apps in the recent apps page, despite being equipped with 2GB of RAM.

The entire phone also has minor stutters everywhere, but I believe this is a result of the Snapdragon 615 processor used, as I have asked several other reviewers of smartphones powered by Snapdragon 615s, and all mentioned that their experience with said devices were a little laggy here and there. There was also a delay when opening even light apps like Whatsapp. This is solved via Performance mode though, at the price of a warmer phone.
In terms of camera, it's pretty good. A manual mode is also available but I have not found a need to use it since the automatic exposure does such a good job.
The wide-angle front camera also affords for some nice selfies. Tip: HDR Live does wonders to boost the dynamic range slightly while keeping colors natural. It is also a lot faster with almost no processing delay compared to HDR Pro or what I think is conventional HDR like in other phones. I done most of my shooting in HDR Live mode except when taking photos in darker environments, as it seems to affect the quality of images produced when there isn't sufficient light. Most of the time, colors are punchy yet natural, and details are also captured very well with the 13 megapixel rear camera.A slight issue with the manual mode is the lack of a preview of how your settings will affect your photo. However the great imaging performance is marred by a slow start-up time.
I have used it for a little more than two weeks, and as you can see in the random images above, the camera in the Mi4i is not bad at all, and in fact I believe it could be one of the best cameras in its price range. Besides the slow start-up speed I think you will be hard pressed to get a better camera at this price. For full resolution images, go to my Flickr page here. Those files with AO_HDR are HDR Live versions, while those with HDR only taken in HDR Pro mode. You can see I rarely use HDR Pro as I do not like the slower processing times and less realistic effect.


The 5.0″ 1080p IPS display is good, with vibrant colors but not over-saturated like older SuperAMOLED displays. The viewing angles are nice, with little to no color shifting even when approaching extreme angles, characteristic of an IPS display.However it was a little cold out of the box, but Xiaomi offers a sort of color tuning where you get to pick from Warm, Standard and Cool. I prefer the display in Warm mode. A feature Xiaomi touted with the Mi4i was Sunlight Display which automatically increasing of contrast under direct sunlight to improve visibility. It does work, but I found the default contrast setting to be enough for me already. A small issue is that the display is not protected by Gorilla Glass but by Corning OGS, which isn't as scratch resistant. In fact I already have several scratches on my Mi4i as we speak, and it isn't even a month old yet.
Conclusion
The Xiaomi Mi4i is quite an affordable phone at RM749 only, but is it worth the money? I would actually recommend getting one of the many smartphones equipped with the older Snapdragon 801, which is actually faster than the Snapdragon 615 processor in the Xiaomi Mi4i. The overall lagginess and stuttering of the device mars what could have been the perfect budget device. The lagginess can be fixed by using it in Performance mode though. The non-expandable memory is not fixable though, and Xiaomi should have offered a 32GB option, as 16GB is not really enough in this age of high resolution media. Still, I believe you may find this phone to be quite a good deal with the compelling package of an excellent camera, vibrant display and top-notch build quality.