Review
Xiaomi Piston V3 review – The successor of V2 is here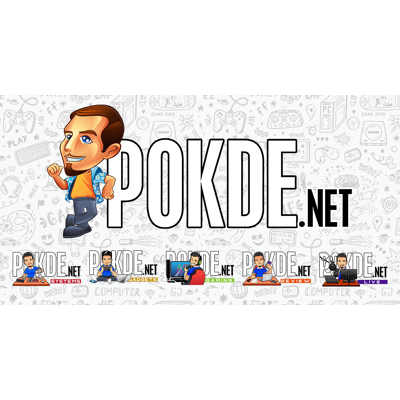 Positives
+ Nice and great soundstage audio
+ The bass is sweet, not like the V2
+ Low pricing with you can argue with
+ Comfortable
Negatives
- Using plastic body part
- Volume rocker not working on ASUS Padfone S
- Noise cancellation is a bit off compare to V2
You might have read about our review of the Xiaomi Pistons 2.1 and iF edition before here on Pokde.net, If you have not then you might want to take some time to read it here. Xiaomi recently just released the successor to the Pistons 2.1, the Pistons version 3 last March with a totally new design, hence it begs the question whether the performance remains still the same, or has it gotten better or worse compared to the previous iteration? Let's find out together.
Unboxing the Pistons V3
The design of the packaging is pretty much the same as the Pistons 2.1's. It comes in a plastic case so nothing much to mention about it.
Pistons V3 only comes in one colour option, space grey.
Again same as the Pistons 2.1, 3 different sizes eartips are included with the Pistons V3 but doesn't come with a shirt clip like the Pistons 2.1.
Here is a closer look at the Pistons V3. It is made of a combination of metal for the back and plastic for the body unlike the 2.1 which has a full aluminium body.
The volume rocker has 3 button and it supports both Android and iOS devices.
Here you can clearly see the difference between the materials used. The connector is gold plated.
Side by side comparison between the 2.1 and V3, as we can see the nozzle size is smaller compare to 2.1.
Comfortability and Sound
I can feel that Pistons V3 is much more comfortable than the Pistons 2.1 because the eartips is softer, but the latter did a better job in terms of noise cancellation. Anyhow the difference is negligible since both are actually quite comfortable in my ear.
Like Vyncent, I am not an audiophile either but we both enjoy listening music. He usually listens to pop songs especially One Republic but I'm more into classical  and electronic music. My Pistons V3 was burned in with pink noise, white noise, 10-200Hz frequency sweeps and 150Hz static frequency for 4 hours each with total of 16 hours burning process.
With various tracks, I was able to differentiate between the Pistons 2.1 and V3. If you happen to own a pair of Pistons 2.1 then you might know about the punchy bass which was a bit too much for me and caused me some slight discomfort after listening for longer periods of time. In the case of the Pistons V3, bass was never lacking either and the quality has improved and was less fatiguing to listen to for extended periods of time. Clarity and soundstage wise, the Pistons V3 is slightly better than the 2.1. My opinion is the Pistons V3 brings a new audio signature that doesn't show any shared heritage with the Pistons 2.1. If you ask me which is the better one between these two IEMs I would say the Pistons 2.1 offers better audio quality when watching videos on mobile, but If you usually just listen to music, Pistons V3 is the one to get.
I tested the Pistons V3 with ASUS Padfone S, Samsung Galaxy Tab V and PC desktop with Realtek ALC887 audio chipset. Here is a list of several tracks that I use for the evaluation of the Pistons. But in my evaluation, I listen all the songs with MP3 @ 320kbs and FLAC format.
Conclusion
If you happen to be currently using IEMs that were bundled with your smartphone or any sub-MYR100 IEM other than Pistons 2.1, this should be your go-to upgrade, I guarantee you will find you will find it to be money well spent. Using the Pistons V3 is starting to become a sweet addiction. When the Pistons 2,1 was released with its ridiculously cheap price, a lot of people tried it and noticed the impressive build quality, design and sound of it. Xiaomi has once again used the same formula on the Pistons V3. For me the Pistons may be cheap but I do believe it really stands out and might even be on par with other more expensive brands in the market. The Xiaomi Pistons V3 stands highly recommended by me, so I'm giving it a Silver Award.
But where to purchase this?
You might be wondering where I got the Piston V3 right? It isn't found on Xiaomi MY site or their FB page (yet). I got it from a trusted and verified seller on lowyat forum. As my way of appreciating his work bringing the Piston V3 into Malaysia, you can find his sales thread here,I got mine for MYR84 including postage.