Review
PNY XLR8 Gaming EPIC-X RGB 8GB DDR4 3200MHz CL16 Review — these have no reason being this affordable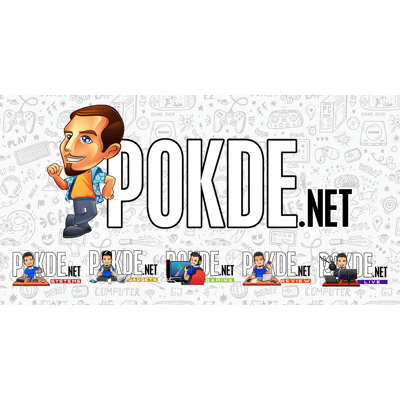 Overview
PNY offers the XLR8 Gaming EPIC-X RGB DDR4 3200MHz at such an affordable price, it really has no reason to be this good at overclocking.
Limited Lifetime Warranty
Positives
+ Looks great with or without RGB on
+ Good overclocking headroom even at stock XMP timings
+ Easily hits 4500MHz CL19
+ Sports a temperature sensor on the DIMM
+ Really affordable!
PNY offers some pretty cool components at relatively affordable prices. The PNY XLR8 Gaming EPIC-X RGB is similarly affordable, with each stick coming in at less than RM150, yet it does offer good performance out of the box, on top of some nice overclocking potential. Pretty surprising, when you consider the price.
Packaging
The packaging of the XLR8 Gaming EPIC-X DDR4 is pretty nice, with it coming in an actual box instead of just a blister pack. As we only received a single stick for testing, the packaging is pretty small. You can see that it supports most of the RGB sync software in the market. The specifications are visible in the little red corner.
Over on the back are more detailed specifications. The RAM is actually very securely packaged in a plastic tray. For some reason, the box actually has a cutout just so you can see the XLR8 branding on the RAM. No idea why they decided to do that.
Appearance
PNY designed a pretty nice heatspreader, with pleats running diagonally from the sides of the memory kit. One disadvantage of this design is that the underside of the heatspreader isn't exactly flat, so the thermal pads underneath doesn't make perfect contact with the heatspreader.
The RGB light bar on top also sports the XLR8 branding, but I am pretty glad that they didn't decide to emblazon more text here. Overall the XLR8 Gaming EPIC-X DDR4 looks pretty simple, but has just enough flair to look interesting.
There's plenty of light to go around when you turn on the RGB, and since that it works with AURA Sync, Mystic Light, Polychrome and RGB Fusion, you can easily set up a nice synchronized lighting scheme for your build.
Specifications
XLR8 Gaming EPIC-X DDR4
| | |
| --- | --- |
| Memory dies | 8Gb Hynix CJR |
| Frequency | 3200MHz |
| Primary Timings | CL16-18-18-36 |
| Voltage | 1.35V |
| Capacity | 8GB |
| Dimensions | 46.5(H) x 140.5(L) x 6.4(W) mm |
Test Machine
Overclocking
While this is slightly slower than every RAM kit we have ever reviewed, it does overclock to a similar level quite easily. Let's start off with the XMP profile, which feeds the XLR8 Gaming EPIC-X DDR4 1.35V to hit 3200MHz CL16-18-18-36.
As we can see here, XMP profile is perfectly stable. Do note that because we are running in single-channel mode, the memory bandwidth is much less than what you would see in our other RAM reviews, which are done with dual-channel kits.
On the XMP profile's timings we managed to get up to 3500MHz by pumping 1.45V to the memory. I tried 3600MHz, but it just wasn't stable. Most Hynix CJR-based memory kits rated for 3600MHz sport CL18 timings, so this is pretty much as expected.
Tightening the timings at 3800MHz got us to CL16-20-20-36 at 1.45V, which offers a nice bump in overall bandwidth. Adjusting the tRFC instead of leaving it at auto gave us the lowest latency we have seen in this test, at 45.6ns.
I also tried throwing on the timings from the KLEVV CRAS XR RGB, and we managed to get all the way to 4500MHz at just 1.45V. 4533MHz only made it through 50% HCI MemTest, so further loosening some timings might have been necessary to further increase memory clocks. Regardless, 4500MHz out of affordable memory like this is pretty impressive.
One thing that's pretty interesting is that the XLR8 Gaming EPIC-X DDR4 actually has a temperature sensor on the DIMM, which is interestingly enough missing on most of the memory kits we have tested. While it isn't all that important, it is nice to be able to monitor your memory temperatures via software like HWiNFO.
Conclusion
For just RM149, or even less, depending on where you look, the XLR8 Gaming EPIC-X DDR4 3200MHz offers some nice overclocking, and also the ability to tighten the timings quite significantly.
Being able to tighten the timings at 3800MHz to CL16-20-20-36, or go for higher clocks like 4500MHz with relatively loose timings of CL19-25-25-45 is really quite impressive, making it a good option, regardless if you are building an AMD or Intel-based system. And the cherry on top is of course its RGB lighting, which is compatible with most motherboard vendors' software. These here are really sweet stuff.
Our thanks to PNY Technologies Malaysia for sending us the XLR8 Gaming EPIC-X DDR4 for review.