Review
KLEVV CRAS XR RGB DDR4 4000MHz CL19 Review — sweet overclocking on sweet-looking RAM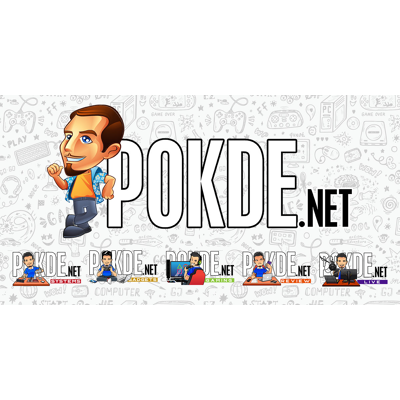 Overview
The KLEVV CRAS XR RGB is a pretty looking kit of RAM with a nice bit of RGB to add a touch of style to a kit of RAM that still offers pretty good overclocking headroom.
Limited Lifetime Warranty
16GB DDR4 3600MHz: RM399
32GB DDR4 3600MHz: RM729
Positives
+ Premium packaging adds value to the entire package
+ Good looking even before the RGB lights up
+ RGB lighting flows smoothly
+ Supports all major board vendor's RGB software
+ Capable of hitting 4400MHz without any manual effort
Negatives
- Doesn't like tighter timings
After checking out the affordable KLEVV BOLT XR, let's take a look at the slightly more upmarket KLEVV CRAS XR RGB, which ESSENCORE has been kind enough to send us the higher-end 4000MHz CL19 kit for testing. As we have already seen the KLEVV BOLT XR, this would be a pretty good time to check out what the new KLEVV CRAS XR RGB offers.
Unboxing
The packaging is decidedly more premium here, with a colorful cardboard sleeve to illustrate the colorful nature of the KLEVV CRAS XR RGB in the box. The little grey corner up there is where you find the specifications of this specific kit of RAM.
Over on the back you find a short list of features, as well as all the RGB synchronization platforms it works with. That includes Razer Chroma, ASUS AURA Sync, MSI Mystic Light, GIGABYTE RGB Fusion and ASRock Polychrome, which is close to all of them. And of course the KLEVV CRAS XR RGB works with AMD Ryzen platforms as well as abiding to Intel XMP 2.0 standards.
Inside the outer hard paper sleeve is a plastic tray that protects the RAM sticks themselves. At least you can get to keep the packaging intact after you extricate the RAM sticks from the packaging.
Appearance
While the KLEVV CRAS XR RGB offers RGB lighting, the aluminium heatspreaders are still designed very well to dissipate heat from the memory ICs under it. It sports little dimples to increase the surface area, and sport a nice bronze tinge to differentiate it from the usually monochrome offerings in the market today.
The top of the RAM is essentially a lightbar, but the KLEVV CRAS XR RGB shakes things up a little by adding a black insert in the center so you don't get a full light bar. You also get additional branding here just so you don't forget that this is the KLEVV CRAS XR RGB you are looking at.
Once the lights are on, the KLEVV CRAS XR RGB's comes to life, with smooth transitions between the colors. Unfortunately the beautiful dimpled aluminium heatspreader doesn't stand out as much now with the light bar on.
Specifications
KLEVV CRAS XR RGB
| | |
| --- | --- |
| Memory dies | 8Gb Hynix DJR |
| Frequency | 4000MHz |
| Primary Timings | CL19-25-25-45 |
| Voltage | 1.4V |
| Capacity | 8GB x 2 |
| Dimensions | 42.5(H) x 137.4(L) x 8.3(W) mm |
Test Machine
Overclocking
The KLEVV CRAS XR RGB has extremely really relaxed timings for its 4000MHz XMP profile. At CL19-25-25-45, it is actually looser than what we managed to get out of our KLEVV BOLT XR at 4000MHz. With the looser XMP timings, we should be able to push for higher clocks though, without much manual effort. So here we go.
To get a baseline, we made sure that the default XMP profile was stable before moving on with our endeavor. 400% HCI MemTest was passed without any hiccups, which is to be expected from XMP profiles.
Pushing the voltage up to 1.45V, I managed to get to 4400MHz without any manual tweaking. This is a pretty good result as 4400MHz is no small feat, and the fact that we could get there without putting in any manual changes and yet be 400% HCI MemTest stable is pretty remarkable.
When I tried to tighten the timings at 3800MHz, it appears that our specific kit doesn't exactly like tighter timing. I only got to CL18-20-20-38 to pass 400% MemTest, as any lower just caused the system to either crash when booting, or fail MemTest.
If 4000MHz is more your thing, we managed to get it down to CL18-22-22-38 at 1.45V. Regardless, the KLEVV CRAS XR RGB doesn't really seem to like having its timings tightened, and seems to prefer higher clocks over tighter timings.
Conclusion
PC builders who are looking for a nice, fast kit of RGB RAM can definitely put the KLEVV CRAS XR RGB into their short list. It does overclock quite well in terms of frequency, easily achieving 4400MHz without any effort at all, although it does prefer looser timings. This might not make these RAM kits be the best match for AMD Ryzen 3000 series processors which won't benefit from higher clocks but instead prefers tighter timings. However those on Intel platforms and maybe the upcoming AMD Ryzen 5000 series might be able to take advantage of the higher frequencies possible with this kit.
Now, about the price. A 16GB kit of the KLEVV CRAS XR RGB 3600MHz CL18 goes for just RM399, which is still quite affordable for RGB RAM that is able to clock this high. Whether you want to pay the extra RM80 for some RGB instead of just getting the KLEVV BOLT XR is definitely down to an aesthetic choice depending on your build. If you are going for an RGB build, the compatibility with every major board vendor's RGB synchronization software will help you make a tasteful setup pretty easily.
Our thanks to ESSENCORE for sending us the KLEVV CRAS XR RGB for review.